Excellence in design and retail across the children's fashion and juvenile product industries.
Stroller
UPPAbaby
Est. 2006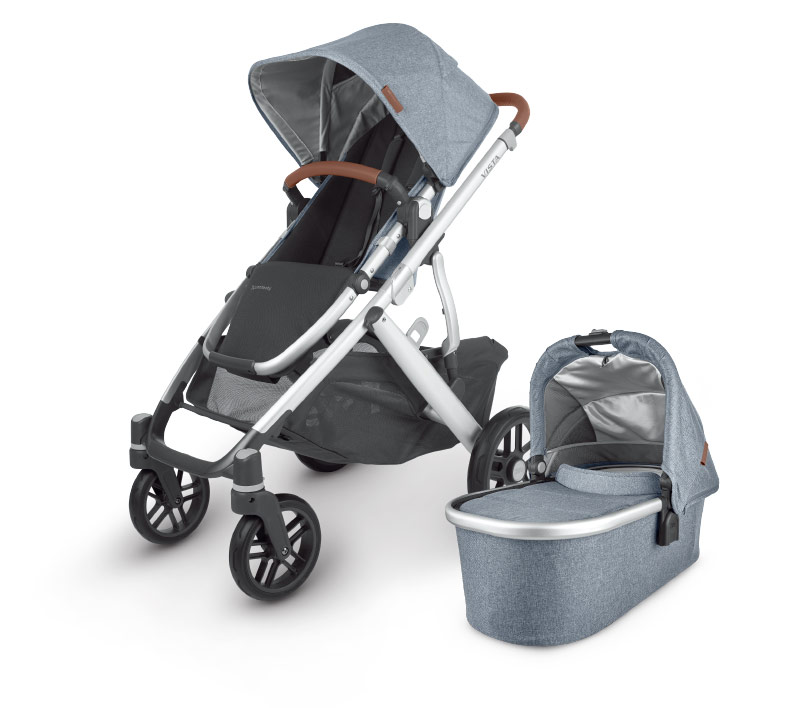 Lauren Monahan, Co-Founder

First paying job: Babysitting

Greatest fear: My children graduating from high school and leaving the house.

Pet peeve: Lost belongings

Hobbies: Working out, being a taxi driver for my children and watching them do their sports and activities

Best advice you've ever received: If you'd like to have input on the outcome, be part of the process.

Favorite quarantine snack: Chocolate

Last movie you watched: The Social Dilemma

One fact few people know about you: I spent summers as a kid waterskiing and windsurfing in Maine and Hawaii.

Bob Monahan, CO-Founder

First paying job:  Cleaning up shingles off the ground for a local roofer

Greatest fear: My next injury…

Pet peeve: Wasting time

Dream hire: Miguel from Cobra Kai

Hobbies: Walking the dog, SUP, skiing, running, hockey and riding dirt bikes

Best advice you've ever received: Life lessons from Who Moved My Cheese?

Go-to quarantine snack: Scrambled eggs and ham

Last book you read: Fast and Loud by Richard Rawlings

One fact few people know about you: I used to figure skate.
Stronger Together In 2020, connections, relationships and supporting our partners was more important than ever. We took immediate steps to help our retailers by creating an alternate retail locator page on our website to direct consumers to local shops that could service them.
On a Roll We created at-home experiences for families by transitioning our product demos, Tune-UP Gear-UP events and car seat safety checks online. Other virtual offerings included Q&As on Facebook Live and fun activities on Instagram. We also outfitted one of our conference rooms with the latest technology to ensure virtual meetings with clients, media or distributors remained seamless.
Work Perks Prior to the global pandemic, we had an array of benefits for our employees, including a fully stocked kitchen, lunch provided twice a week, daily exercise classes in our state-of-the-art gym, flexible hours and the opportunity to customize a VISTA stroller.  Unfortunately, when Massachusetts implemented the stay-at-home order back in March, we closed our offices to all but a few staff members. To maintain that face-to-face connection, internal departments hosted 'happy hours' at the end of each week. We also hosted a handful of Zoom baby showers for expecting employees!
New Customers We know we can count on what we call 'mom-of-mouth' to help spread the word about UPPAbaby's superior products and service. We anticipate a baby boom next year and are looking forward to new parents joining the UPPAbaby family. With so much still unknown, our goal for 2021 is to continue working with our retailers to help consumers make well-informed purchasing decisions, whether that is in person or virtually.