Excellence in design and retail across the children's fashion and juvenile product industries.
Carrier
Ergobaby
Est. 2002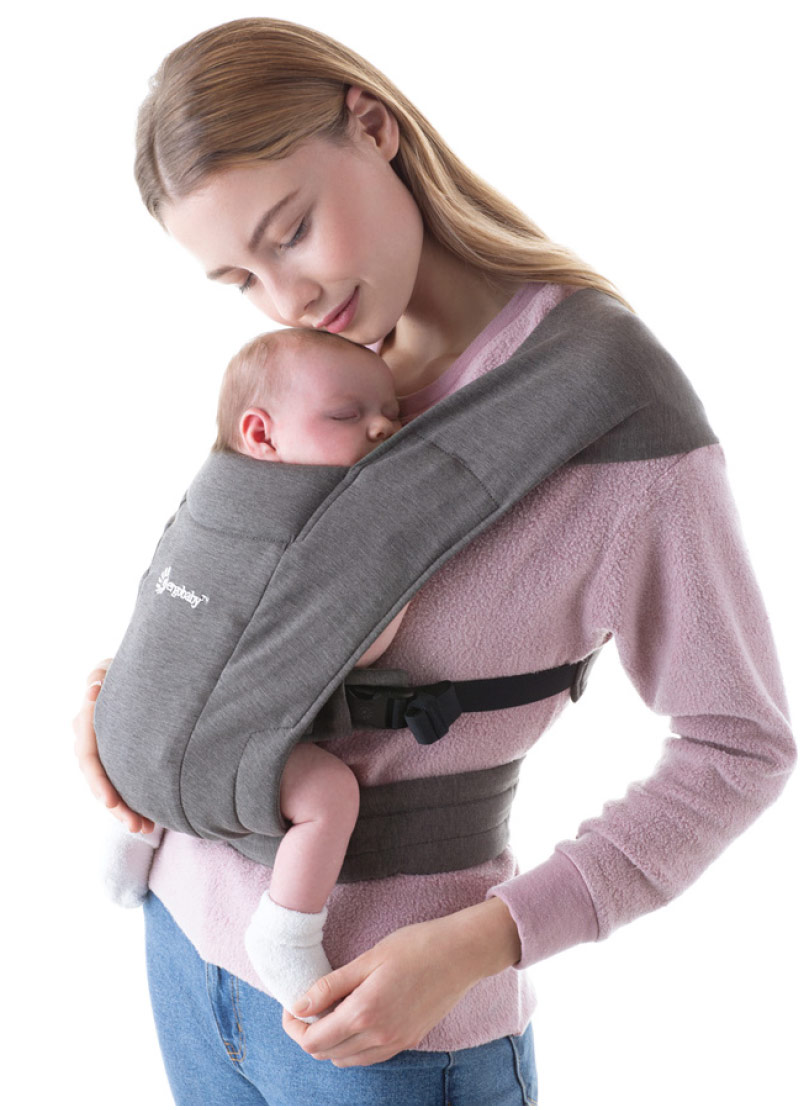 Jason Frame, CEO

First paying job: Stuffing envelopes for a direct mail business at age 13

Greatest fear: Probably being buried alive.

Pet peeve: Hypocritical behavior

Biggest motivator: I don't like to lose.

Hobbies: Tennis. Really sports in general.

Favorite quarantine snack: My daughter's chocolate chip cookies. They're even better frozen!

Best advice you've ever received: Attack the problem, not the person.

Last book you read: The Subtle Art of Not Giving a F*ck

Last movie you watched: The Trial of the Chicago 7
Popular Picks As the leader in babywearing for over a decade, we have established a reputation for comfort, safety and innovation. This year, we continued to diversify our line of carriers as well as expand into other product categories, such as strollers. The Ergobaby Embrace carrier is one of the newest additions to our carrier line, and it has quickly become a bestseller. Embrace is the perfect newborn option, especially during these times when families are spending more time at home. It's easy to use and comfy for extended wear. We also just launched our Anti-Microbial carrier—another pandemic favorite for its added layer of cleanliness. What's more, all Ergobaby carriers come with the ErgoPromise LifeTime Guarantee!
Listening Closely In 2020, we learned the importance of listening, to our employees, our customers and the world around us. This led to the development of new products like our Anti-Microbial carrier, a greater focus on our Corporate Social Responsibility platform and all-new content to support parents in this quickly changing world.
Many parents were suddenly at home with children while still having to work. We were able to pivot our content strategy from a travel focus to how our products can help at home.v
Pick Me Up Our HR team has been great organizing fun activities, such as virtual scavenger hunts and baby showers for our expecting employees. We also launched a flexible work program, which employees can make use of even after the pandemic. It became clear that in order to support working parents, we had to be more flexible about the way we do our work. In addition, the CEO, HR director and community director send out weekly emails internally with updates and opportunities at the company.
New Perspectives Beyond  all the new products we will be launching in 2021, we are working hard at becoming better corporate citizens through employee-led Corporate Social Responsibility (CSR) and Diversity, Equity and Inclusion (DEI) committees. We are also researching new ways to enhance our digital capabilities to address the consumer shift in shopping preferences. From our manufacturing, we're looking toward trends in sustainability. We launched Everlove  earlier this year, which is a product buy back and resale program to work toward a more circular economy. Studies show that 57 percent of consumers are willing to change their purchasing habits to reduce negative impacts to the environment.
Carrying On We see the juvenile product industry  positioned to be a key player in supporting parents as they look for safety, stability and support in the coming years. We believe success for the juvenile industry will be built on authenticity by brands that truly understand the needs of Millennial parents and create innovative products to support those needs. The industry will focus increasingly on sustainability and the global consolidation of products.