Emily Fong, the founder of manufacturing company Best of Chums and designer of Isobella and Chloe, used the pandemic to dream up a new brand. Here, the woman who grows her business 'one dress at a time,' talks about her eco-conscious Mabel + Honey and her process of bringing balance, symmetry and color to the customer.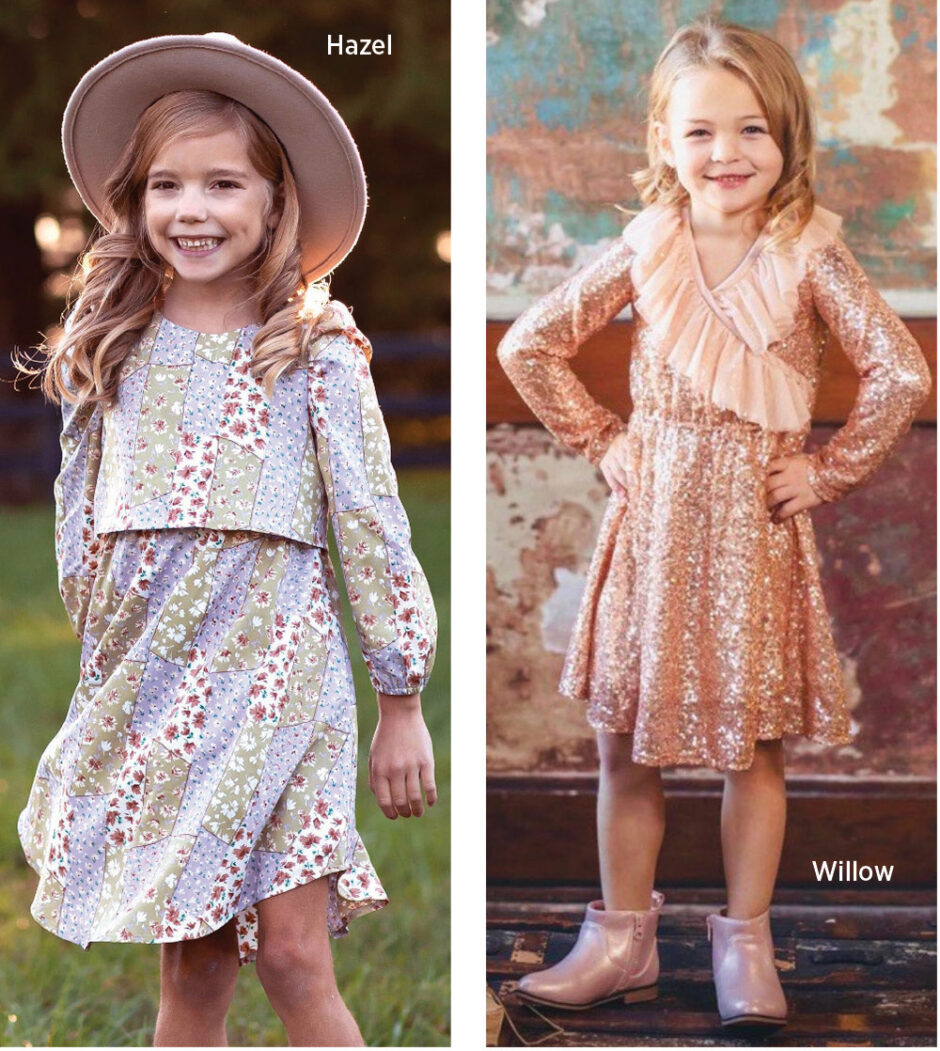 What is the inspiration behind your brand?
The mission of all our brands is simply to create and deliver beautiful quality products. Our collections are designed with the softest of fabric so kids can always look cute and feel comfortable and the clothes can be long lasting so they can be shared again and again. My time was largely devoted to Mabel + Honey during the pandemic to pass time. We upcycled overstock fabric and created new styles to keep operations running on a skeleton crew. We work with a lot of moms, and we embrace the chaos of raising kids and building our professional careers, all in unison.  Moms have a way with time management, getting things in order and executing with a smile. Then at the end of the day, we always ask ourselves, 'how can we do it better'?  After we aligned our action plan with our core values, everything else fell in line. 
What has been the progression of your business?
My mother previously owned a manufacturer in Vietnam, and that is where I started my career in the fashion industry. Best of Chums developed into a multi-brand company, ranging from girls' clothing to dogs' accessories. Our experience in running a factory was invaluable to becoming a successful wholesale brand. We design 200 pieces each season to make sure our customers have plenty of choices. We focus all our energy on creating new developments, sourcing new materials and making sure fitting is phenomenal. 
How do you arrive at the theme for each new collection?
Every collection we work on takes a lot of research and considers many factors, ranging from trend forecasting to functionality. We not only reference trends to forecast current ideas about silhouette, but we also consider colors and fabrics. Once we consider all trends, we move on to the consumer factor and analyze sales from past seasons and go into the market to see what the consumers are buying and/or wearing.
Who are some of your favorite clothing designers and why?
I do not have specific preferences, because I like to keep an open mind. However, fit, fabric, and quality of the item is what keeps me loyal to the brands I love.  I can really appreciate the complexity of the thought process to achieve an end result whether it be in home décor or a pastry chef designing their holiday sugar cookies. Great color palettes, having balance and symmetry of objects seem to be a common denominator in great designs.
What are some your favorite sources for your prints and fabrics?
We work with a team of young designers, whom have all currently graduated or are working on their degrees from Otis, DAPP and FIDM.  Staying relevant, understanding sustainable sourcing,and learning from our textile designers help us make better choices our future. 
Who is the Mabel + Honey target customer?
Mabel + Honey targets the everyday, playful gal.  The clothing is easy and comfortable, made to celebrate the simple joys in life. They are chic and playful all at once, and the idea is that our brand grows with our girls at every important stage in their lives. Our collection comes in sizes 3M to 14.
What do you like best about designing children's clothing?
Every season is new, exciting and playful.  It's like being in a playground with all your friends—we get to laugh, play, pretend and daydream in all the colors of the rainbow.
What's most gratifying about what you do?
I am obsessed over the process and how the product is developed from start to finish. The working relationships we have with our sales reps and customers, our technology integration and our shipping process is a lot of moving parts for a small company.  It is very rewarding to be able to say that we can deliver a high-quality product as a result of all our hard work.  This quote from William Shakespeare's A Midsummer Night's Dream really sums it up: 'And though she be but little, she is fierce.'