We talk with Designer Lena Aboo from Sonatina.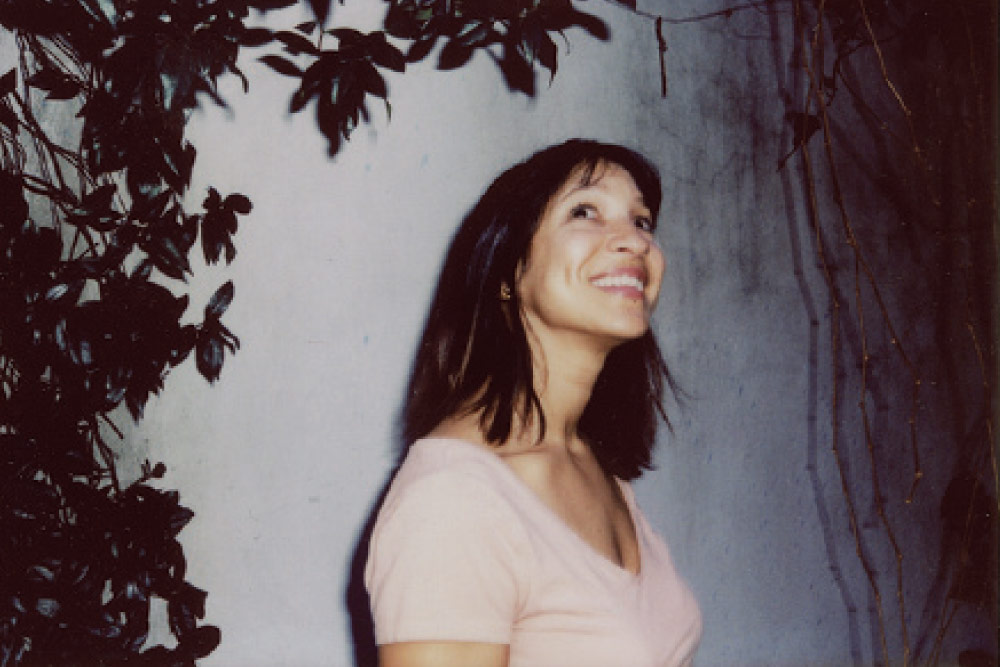 Lena Aboo was expecting her first son when she felt the urge to create a special pair of baby shoes. "I really wanted to buy some cool shoes for him, but I couldn't find what I had in mind," she says. Inspired by a video on YouTube of a resourceful craftsman, Aboo grabbed an old piece of leather from her mother's wardrobe, sat down at the sewing machine, and the rest is history. Her son was born, and so too was her life's work.
Born and raised in Kenya, Aboo moved to Milan, Italy, when she was 18 to study fine arts, graduating with a degree in painting. "My parents' professions, as well as art school, has had a huge impact on my career as a designer," Aboo says. The designer's Kenyan father and Russian mother met at college in Saint Petersburg while studying textile and shoe engineering, respectively. "My father tends to touch, feel and analyze everything people wear, and my mother has a craze for shoes—both rubbed off on me," she says.
After successfully creating her first pair of booties in 2009, Aboo researched how to move up in the footwear industry. "I watched every video, bought books, asked my shoe designer friends for tips and went to cobbler bodegas to study how they work," she says. As orders grew, Aboo sought manufacturing help, settling on a small factory in Italy where Sonatina lines are still handmade today.
In 2012, Sanja Stojanovic, a mom from the designer's son's kindergarten class, came aboard the brand as a partner and product manager. Aboo and Stojanovic's partnership led to Sonatina's first baby accessories line, which included handmade scarves, socks, belts and bags. The duo also increased the footwear size range from newborn to size 8 and made headway with distribution, signing agreements with more than 60 stores across Europe, China, the Middle East and the U.S.
For Fall '18, the brand is presenting a collection based on kids' dress-up parties. "It's elegant—but fun, too!" Aboo says, noting the line features lots of metallic bronze, stripes and polka dots across leather silhouettes. "We put our heart into what we do," she says. "We love working in the pure, fun and magical world of children, and that translates with every collection."
Who is the Sonatina child? Certainly, a stylish child with an artistic drive. A child who has a mom or dad who doesn't take accessories or details for granted.
How would you describe the brand's aesthetic? I'm very fascinated by vintage shoes. I grew up in a nostalgic environment where music was always present—jazz, blues, soul, classical music. My dad and I always danced together, and my mom used to do ballet and later gave lessons.
Any special projects in the works? This year, we started cobranding with Italian designer Aruna Seth. The collection recently debuted at Harrods. Aruna Seth designs high-end shoes, dressing names like Pippa Middleton. The label's trademark is a butterfly, so we worked together to create a coordinating newborn collection that includes the signature butterfly.
Where do you like to shop? I love discovering little boutiques with a niche selection. It's nice when you can feel the owner's passion behind the selection, as well as in every detail of the store.
What do you love most about designing shoes? I love the textures and colors down to the smell of the leather. It's amazing to picture something in my mind and see it come to life on children's feet.