After facing much turmoil—including job loss and divorce—Mia Lundmyr knew she'd have to overcome her adversity to make a successful life for her then-toddler and soon-to-be-born baby. She had grown weary of the bland, organic children's clothing on the market, so decided to take the leap and bring a little edginess to the industry. The […]
Baby
Crawling on ground.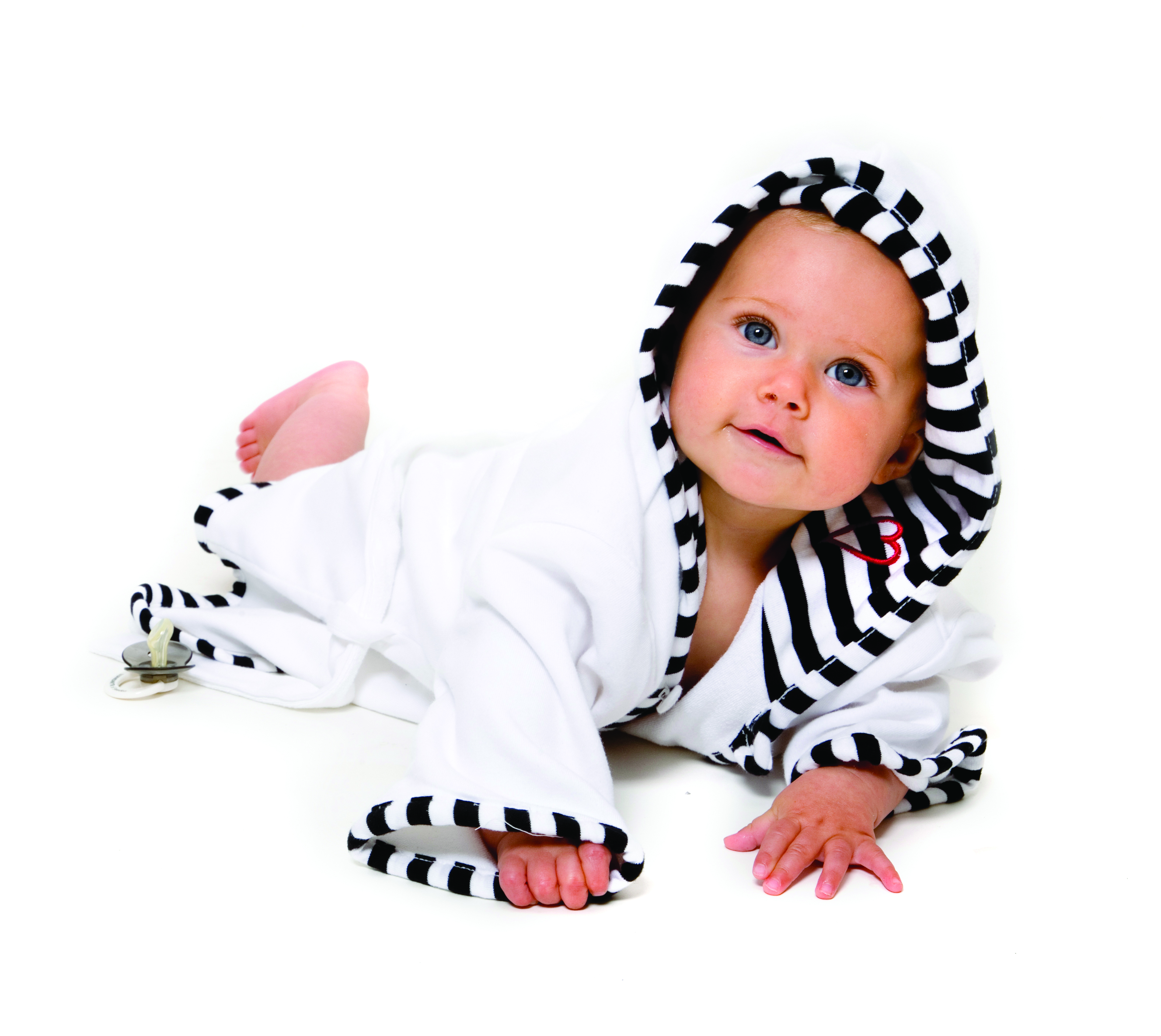 Girls
Friends enjoying different colored matching outfits.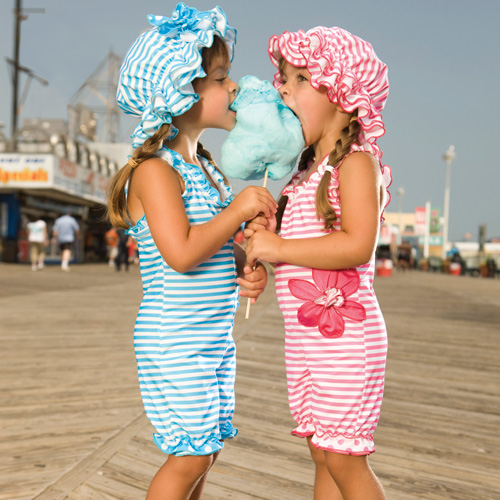 After facing much turmoil—including job loss and divorce—Mia Lundmyr knew she'd have to overcome her adversity to make a successful life for her then-toddler and soon-to-be-born baby. She had grown weary of the bland, organic children's clothing on the market, so decided to take the leap and bring a little edginess to the industry. The Stockholm, Sweden-based designer's unisex mix-and-match collection made with all-natural cotton materials is now distributed throughout Europe, and this season—thanks to The Scandinavian Company of West Palm Beach, Fla.—it is launching Stateside.
Lundmyr apparel comprises four collections in a bold red, black, gray and white color scheme: Classic, a basic, clean group; Star, a playful line with the motif throughout; Tattoo, an urban group with a heart emblem on each piece; and Preppy, the highest-end line that features more fashion-driven pieces, such as a cable-knit cotton sweater with a detachable hood. With more than 30 pieces, the line includes short- and long-sleeve one-pieces, snap-up bodysuits, twofers, wide-leg yoga pants, tees, pajamas, leggings, piqué polo dresses, robes, socks, hats and more.
Lundmyr is truly a one-stop shop. In addition to apparel, the brand offers pacifiers, leather-bottom pre-walkers, maternity apparel, home linens, jewelry—and even items to dress up the family dog. "It's a bold and urban look for the modern family," stated Carina Wood, founder of The Scandinavian Company. Wholesale prices range from $10 to $56 for apparel; shoes are $21. For more information, e-mail jessica@thescandico.com or visit www.lundmyr.com. —Melissa Knific
Well-Suited
Inspired by the swimwear of decades past, Cara Lewis debuts Townsend, Del.-based Chichanella Bella, a line for young girls that offers femininity with the necessary coverage. When designing her swim collection, Lewis looked to her grandmother for inspiration. "I imagined what being a child was like then," she said. "I thought about what she was like and the way she lived her life."
In addition to '20s influences, Chichanella Bella also takes a cue from the '30s, '40s and '50s. The line—for girls' ages 6 months to 5 years—features boy shorts complete with ruching, floral details and ruffle edges. Although the line is girly, not everything is pink: Yellow, navy, turquoise and red also make an appearance. Sixteen suits are available in the initial collection. Options include the Pink Taffy, a pink one-piece with green stitching, crisscrossing back straps, and flower designs on the chest and bottom; the Lemon Drop, a bright yellow one-piece with bloomer bottoms that give the appearance of being a separate garment; and the Lifeguard Lulu, a red polka dot two-piece with bloomer bottoms, hand-rolled rosettes and a tube-style top with crisscross straps.
Each suit in the U.S.-made line is UV 50+, made of a nylon-spandex blend. Styles up to size 3 have a snap bottom for easy diaper changes. Coordinating bonnets are also available. The line will expand to boys' suits in 2011. Lewis is targeting high-end boutiques, resorts and cruise ships for distribution. Suits run $39 to $48 wholesale and hats are $18 to $22. Visit www.chichanella-bella.com. —Melissa Knific