Venetian Décor Oh Baby offers unique assortment of heirloom-quality baby gifts.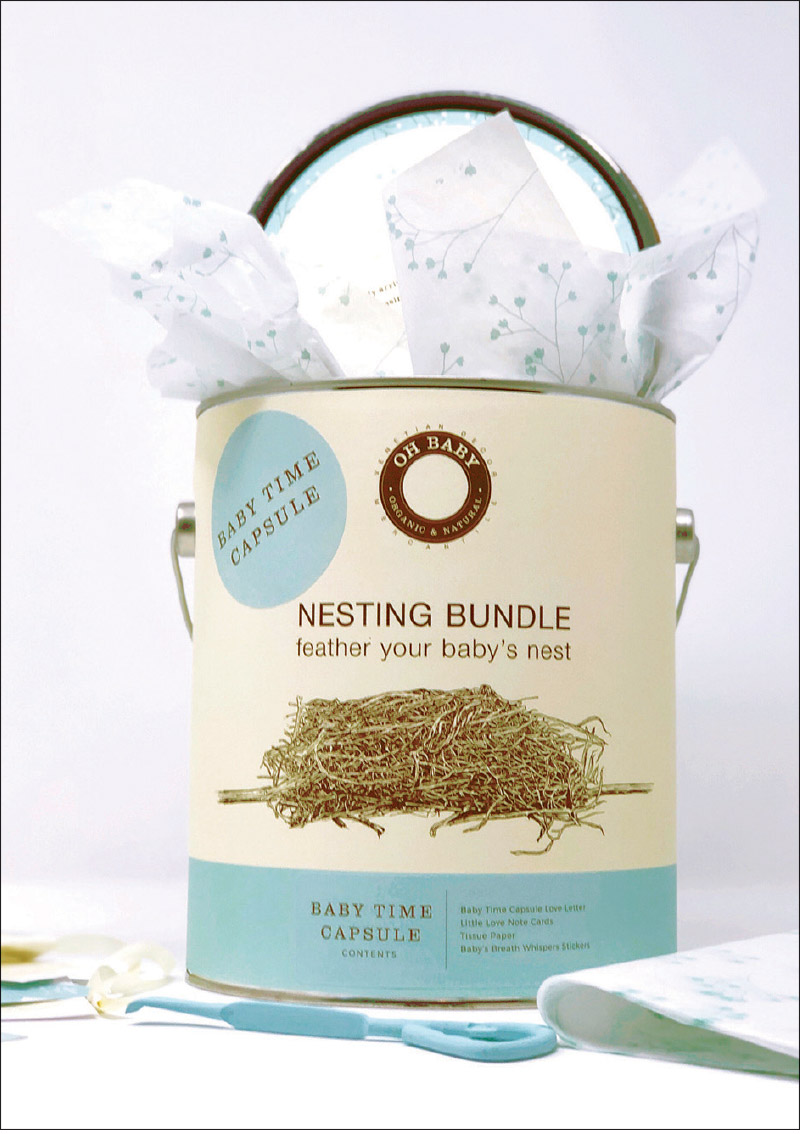 Specializing in home décor with a French flair, Vancouver-based designer Pamela Beattie has expanded into baby gifting. Debuting her label Venetian Décor Oh Baby in 2017, the artisan gained traction at first with her customized keepsake pillows. "The design world is more competitive than ever, so you have to start with something extra special," Beattie says. "It comes down to identifying your niche, particularly in the highly saturated baby market."    
Importing French furniture frames from Italy and laser-etching inked prints of newborns' hands and feet into buttery soft Italian leathers, Beattie produced hundreds of down-filled custom creations for those who placed orders through Venetian Décor's website and social media channels. Thrilled by the response, the brand expanded to wholesale in 2018 across North America, and this year marked steady growth in adding new accounts. "Our main goal for 2020 is to connect with more specialty retailers," Beattie says.
Most recently, the assortment expanded with a collection of bamboo French terry layette. "We say our garments 'caress your baby from the inside out,'" Beattie says of the luxurious textiles. Gift bundles were another top seller this year, especially in bath offerings, which include organic handmade soy candles, baby powder of a proprietary "newborn blend," massage oils and handcrafted robin's egg soaps. "I love nothing more than presenting a new family with a gift set of unique and useful products," the exec says, adding that the packaging is just as important as the products. In fact, it took weeks of envisioning something "pretty, functional and eco-friendly" before Beattie finally settled on clever tin paint cans. "I spent countless hours on our packaging going over the most beautiful little details," she says. "I probably drove my graphic designer crazy!" Durable and sustainable, the tin containers even inspired an add-on concept: the Baby Time Capsule. "Our Grand Nesting Bundle (packaged in a large tin paint can) with accompanying accessory pouch includes extras like Letter to Baby, Love Note stickers and acid-free tissue paper that parents can use to convert the paint can into a keepsake time capsule," Beattie explains. "Not only is it adorable, but it adds value to our product."
For Spring '20, Venetian Décor Oh Baby will roll out several fresh fabrics for take-me-home outfits. "I'm revamping some vintage sewing patterns I've collected over the years," Beattie says, noting every piece will be manufactured with soft organic linen in a sweet pastel palette. "I'm absolutely in love with vintage Parisian laces and buttons, so customers can expect to see lots of those elements, as well."
Over the next five years, Venetian Décor plans to deepen its relationships with its retail partners in the U.S. and Canada as well as expand into Europe. "It's a matter of connecting with retailers, maintaining relationships and always staying on top of what's trending," Beattie says, joking she could open a used bookstore with all the design magazines she's purchased for research over the years. "Ultimately, the main ingredient to success is following your passion," she adds. "If you can do that, the rest will just come naturally." —Emily Beckman