Making a Difference
Earnshaw's joins Delivering Good to help families in Puerto Rico recover from Hurricane Maria.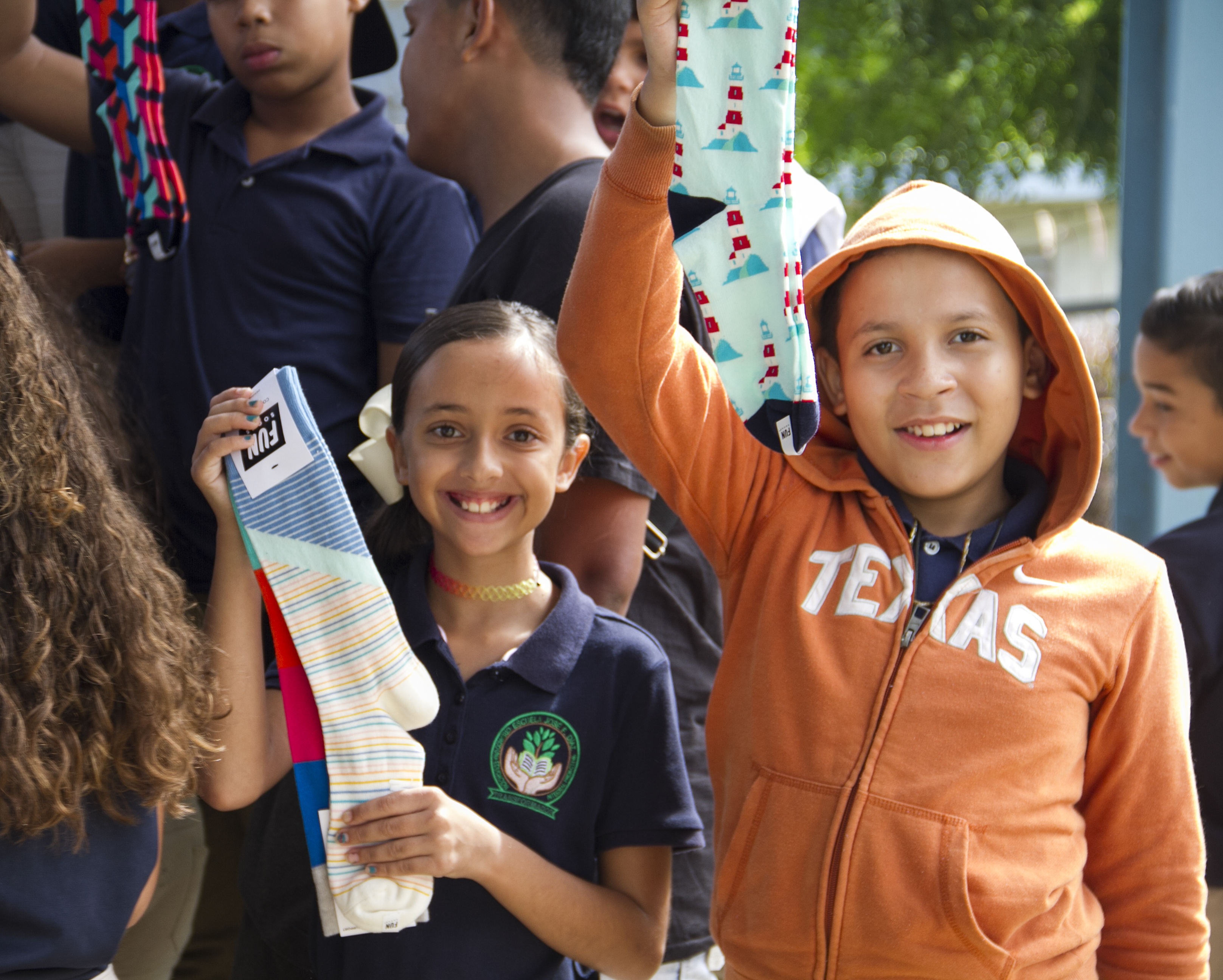 Many Puerto Ricans are still struggling with the aftermath of Hurricane Maria, the Category 4 storm that touched down in September of last year. The strongest storm to hit Puerto Rico in 89 years, Hurricane Maria battered the island with devastating winds and catastrophic flooding. The island's infrastructure, already shaky after years of neglect, was pummeled, leaving homes without basic essentials and too many families feeling hopeless.
Thankfully, although the media has moved on, nonprofit Delivering Good still has those families on its radar. Last week, Lisa Gurwitch, president and CEO of Delivering Good; Karen Bromley, principal of The Bromley Group; Taylor Gray, treasurer and vice president of The Countess Moira Charitable Foundation; Noelle Heffernan, publisher at Earnshaw's; and Rita Polidori O'Brien, vice president of marketing & communication at United Legwear & Apparel Co., flew to Puerto Rico to assess the needs of those affected by the hurricane.
"After attending Delivering Good's panel on disaster relief earlier this month, I was so impressed with the company's efforts that I wanted to represent Earnshaw's on the organization's next mission," Heffernan says. "When you have the chance to give back, you take it."
The team visited the Centro Med Elementary School in Villa Palmera where they participated in a distribution event coordinated by the Methodist Church of Puerto Rico. Brand new lunchboxes and backpacks stuffed with supplies were donated to more than 70 children. The team also stopped in to see individual families at their homes to better understand specific needs required for a proper recovery.
On the final day of the mission, the team visited José F. Diaz Elementary School and Villa Capri Elementary School in Trujillo Alto. After meeting with the students (including a spontaneous dance party), the team conducted two distribution events coordinated by the Carlos Beltran Foundation. By the end of the day, more than 600 children were provided with lunchboxes, backpacks and shoes.
"The feeling I got watching the kids' faces light up from brand new character-printed backpacks and colorful socks can't be described," Heffernan says. "I hope that more organizations in our industry join hands with Delivering Good, so they can have the same life-changing feeling I experienced."
As the road to recovery continues for Puerto Rico, Delivering Good is committed to continued support in rebuilding the communities of Puerto Rico, as well as several other projects nationwide. Visit Delivering Good's website to learn more about how to get involved from events to donations.