Show Spotlight: Children's Club
Shawn Hazan, vice president and brand director at UBM Fashion, shares new changes to New York show dates in 2018.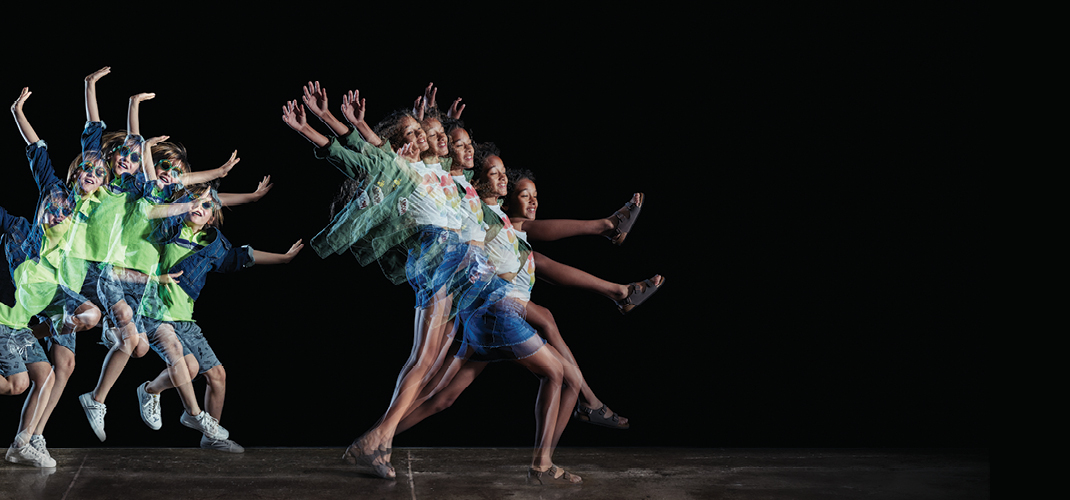 To better serve the global community of brands and retailers, UBM Fashion is reimaging the market calendar to reflect the demands of today's rapidly evolving retail landscape. "We are excited for 2018," says Shawn Hazan, vice president and brand director at UBM Fashion. "The Children's Club team's mission is to cultivate an insurgence of energy on the show floor."
In discussing this year's changes, Hazan sat down with longstanding members of the children's community to gather feedback. One important takeaway from his conversations was the desire to have the February show open four days, beginning on Sunday (from Feb. 25-28, 2018). "It allows the community to have a specific day dedicated to them and their conventional show cycle that brands and cross-over buyers expect," Hazan says. "The decision was primarily based around the concept that follows the traditional pattern for children's retail."
In addition, to accommodate both the larger and smaller brands that make up the children's community, UBM Fashion will be sticking with the traditional August dates that accomplish all of the brand and buyer needs universally. "UBM Fashion and Children's Club understood the importance of this solution," Hazan says. "The response has been optimistic, and we will continue to gather feedback."
Looking ahead, Hazan says the goal behind this refocus is to begin cultivating a higher energy on the show floor with more engagement-driven activations. "Our community will be presented with an initial activation materializing as the soft-launch and the debut of 'vignettes,'" he says. "These curated vignettes represent the future of merchandizing for brands, providing the groundwork for a stronger merchandizing strategy for the brands and appropriate a buying pattern ease for retailers to shop the show."
Introduced at this month's Children's Club from Jan. 7-9, the vignettes were divided into four categories: Curate, Sprout, Concept and Fresh. Curate is a highly curated, invitation-only segment for elevated and advanced brands. Sprout is a designated section of infant, layette clothing and accessories. Concept includes denim and contemporary-inspired lifestyle labels. And Fresh is a selection of brands that are new to the show, as well as small, independent and emerging collections.
According to Hazan, initiatives to arrange the markets to better facilitate cross-buying is the future. "In answering the requests of the retail market, we are looking to facilitate and develop new resources for retailers outside the special Children's Club categories thus creating a cross-buying experience," Hazan says. "Opening up children's to the Coterie and NY Women's show in February will drive cross-over buyers who will begin to look at childrenswear as a new gift category—thus expanding the reach outside of the childrenswear buyer."
Bringing more than 25 years of fashion-related experience, Hazan takes pride in honing a fair and consultative business approach since he started his career in fashion licensing in 1992. From launching Pret America, the first exclusively international-based trade fair to working with overseas associations, government agencies and individual designers consulting them on export programs and brand building initiatives, Hazan has become an integral personality in the fashion industry with his expertise in licensing, market development and branding.
"I founded my career in the childrenswear world, and it is nice to be back," Hazan says. "It is our prerogative to do all that we can to represent the marketplace to the best of our abilities," he says, adding "We will not stop listening."