Comotomo Reports Record Sales
The brand attributes success to innovation and a loyal customer base.
Comotomo, known for its baby bottles and accessories, reports 2017 as a record year across its retail outlets nationwide and online. The brand is now available at Babies R Us and BuyBuy Baby and looks forward to being available in Target in 2018 when the brand celebrates its 10th anniversary.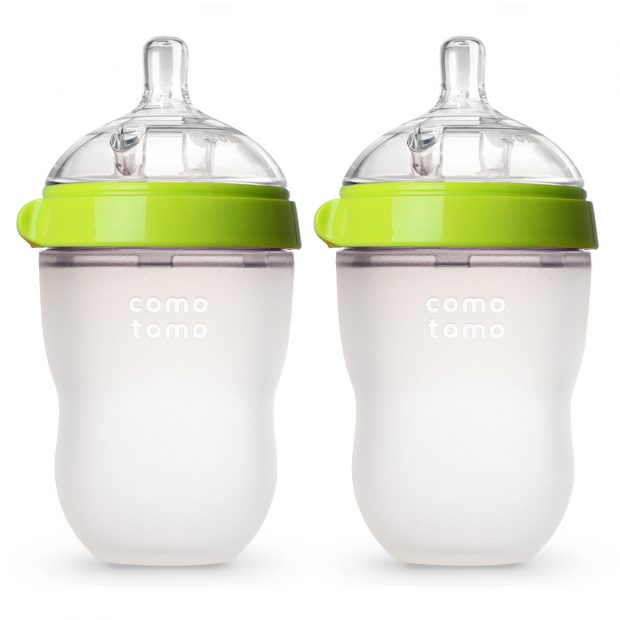 Tony Lee, vice president of Comotomo, is bursting with gratitude over the sales boost in a year that was deemed particularly tough for retailers. "We're thankful that moms are choosing us when there are so many choices," Lee says. "And we're equally excited that we are able to provide them with something that they really value. We know that parenting is challenging, and we hope to continue to be a part of a solution."
Last year saw a bevy of new celebrity fans including Gal Gadot, Katherine Heigl and Hillary Scott of the band Lady Antebellum. In October, Comotomo participated in "The Talk" host Sheryl Underwood's birthday celebration, gifting the audience full of pregnant military active-duty personnel and wives a bundle of products, including a dozen bottles.
The brand's dedication to making "better than good" products brought industry awards such as a Cribsie Award for best bottle for breastfed babies, The Eco Excellence Award best baby bottle, Babylist Most Registered Awards 2017 for the Breast-Inspired bottle and taking gold at the 2017 Project Baby Awards for best baby bottle.
Lee attributes Comotomo's success to the brand's ability to balance a "need" and a "solution" and a loyal base of customers. "Our product has remained the same for years, but our fan base continues to grow and change, and we know that moms rely heavily on the advice and wisdom of their friends and family," he says. "So, as our early adopters graduate to 'veteran mom' status, they are spreading the word. It's all about our fans, and we're truly grateful that Comotomo mamas are so passionate about our bottles."