Lil' Lemons Expands Boys' Line
Spring outerwear, pants, sweatshirts and tops perfect for his next play date.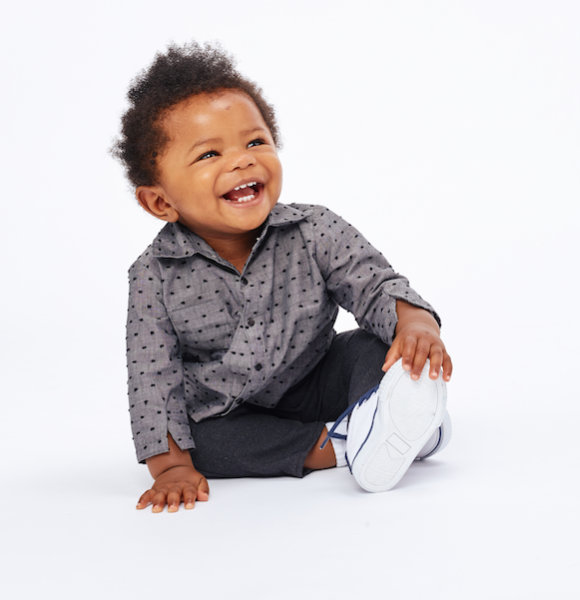 After Gillian Rose Kern, co-owner and designer of the women's contemporary line For Love & Lemons, gave birth to her daughter, she became picky about how she wanted her dressed. The only way to meet those expectations was to craft a children's line, Lil' Lemons. Working with Co-owner Laura Hall, the duo debuted the first collection this spring, featuring bloomers, sun hats, leggings, tees and specialty toddler dresses. They also offered a handful of boys' items and, due to positive feedback, are expanding their boys' offerings for Spring '18.
"Our customers want a wider selection, which got us really excited," Hall says, noting that the boys' line (sizes newborn to 8T) now includes outerwear, pants, sweatshirts and shirts suitable for play dates and summer picnics. The theme draws inspiration from For Love & Lemons' Cuban-accented women's collection. Think pinstripes, bold colors and lightweight linens for a vintage feel. Wholesale prices for the approximately 30 boys' items ranges from $16 to $40.