Take 5: Disaster Prep
Learn how to prepare, so the next natural disaster doesn't impact your business.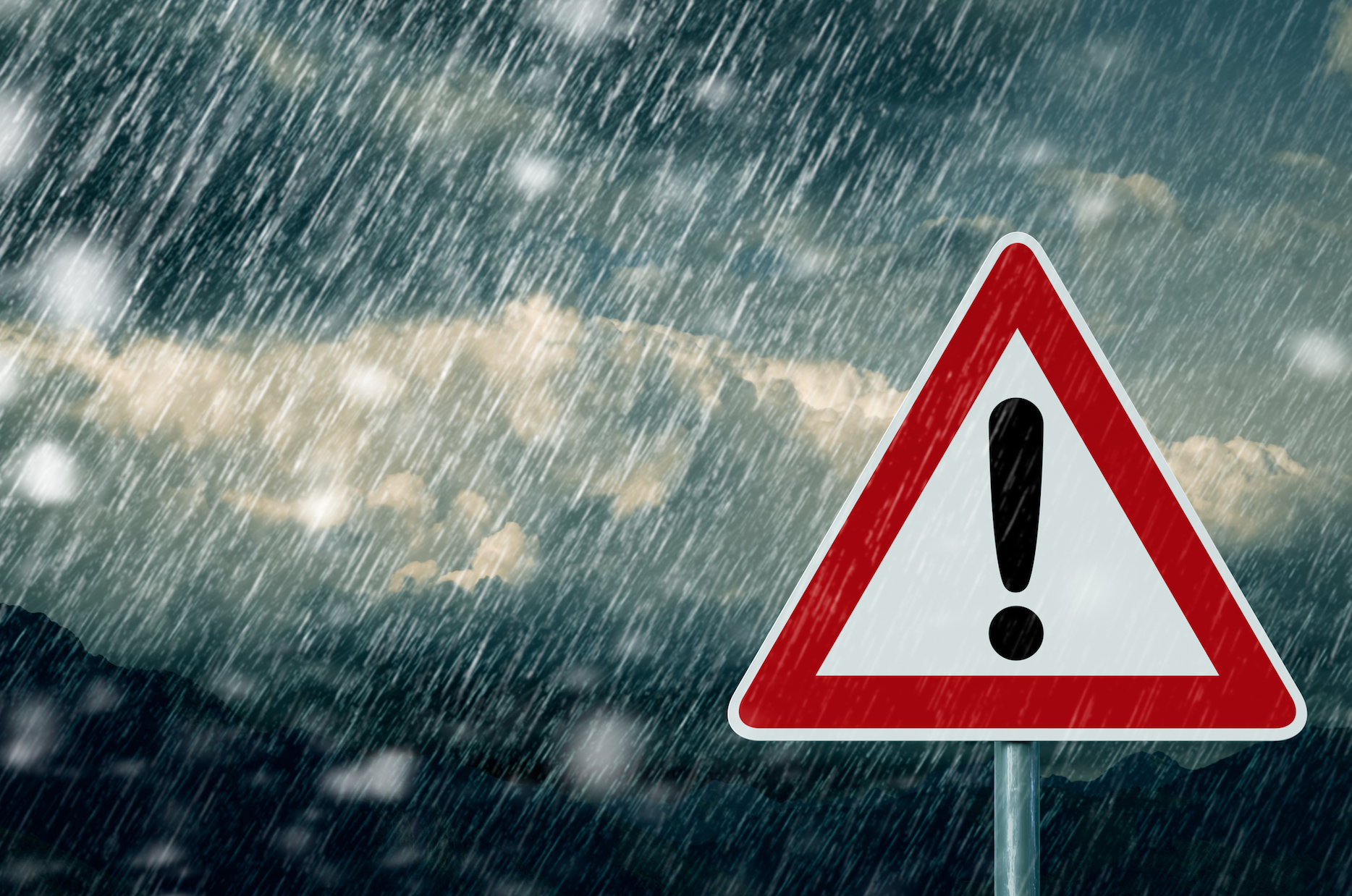 As a waterlogged Texas recovers from Harvey, a wind-beat Florida recuperates from Irma and the country braces for Jose, coastal retailers and wholesalers are wondering what they can do to prepare for severe weather in the future. Most retailers are adept at taking seasonality into account, but when floods and high winds hit, manufacturing, distribution and sales can be interrupted causing a drop in profit.  Brands and industry experts weigh in on how to best safeguard your business.
Prepare for bad weather even when it's sunny. Retailers should use real-time weather forecasts and track how demand fluctuates during poor whether. Pick out items prone to seeing demand drastically increase or diminish during these times. Then simulate deliveries, orders, stock levels and spoilage throughout the supply chain to see how factors change during extreme weather, according to Andrew Blatherwick, chairman of Relex Solutions. "This enables retailers to directly see what their options are to respond and to quickly make informed risk-based business decisions," Blatherwick says.
Communicate. Forewarned of the potential devastating effects of Irma and Harvey, Michal Chesal, president and co-founder of Baby K'Tan notified customers by email and social media that their Florida offices were closing. Adam Herman, country director of Mayoral, informed the company's representatives of the same, manning the general email himself remotely from Atlanta until Mayoral's Miami office reopened. Technology makes it possible to keep business running from almost anywhere, which is just what Chesal recommends. "We have some of our team who happens to work remotely and those who evacuated out of state to keep things running," Chesal says. "Our accounts are being very understanding otherwise while we assess the aftermath of Hurricane Irma."
Utilyze digital outlets. Retailers today are increasingly focusing on an omni-channel sales model, which helps enormously when a physical location is temporarily removed from the model due to bad weather. With mobile and web sales and the capability to pick up in-store, consumers still get what they need even when a distribution center is inaccessible. This means always having a real-world view of what is stocked in each store, so consumers can also make informed decisions, says Nick McLean, CEO of OrderDynamics. "It not only helps residents prepare, but also rebuild," McLean says. "At times like this we realize omni-channel retail isn't a luxury – it is truly a necessity."
Prepare your inventory. If there's time to prep before extreme weather hits, try to place inventory in places its least likely to be damaged. Herman secured all files in metal file cabinets and moved office furniture away from windows. Chesal moved product up off the floor and into the center of warehouses and had her staff take their computers home to work remotely.
Have an employee evacuation plan. Keeping staff safe was the No. 1 priority of Chesal and Herman. Offices in the path of Irma were closed leading up to and after the storms, and employees were encouraged to evacuate when necessary. Chesal stayed in touch with her employees using social media to ensure their safety. "As of right now, our team is working to assess their personal homes or get travel arrangements back home and that is the priority," Chesal says.