Under The Influence
Learn the ins and outs of today's biggest marketing phenomenon: influencers.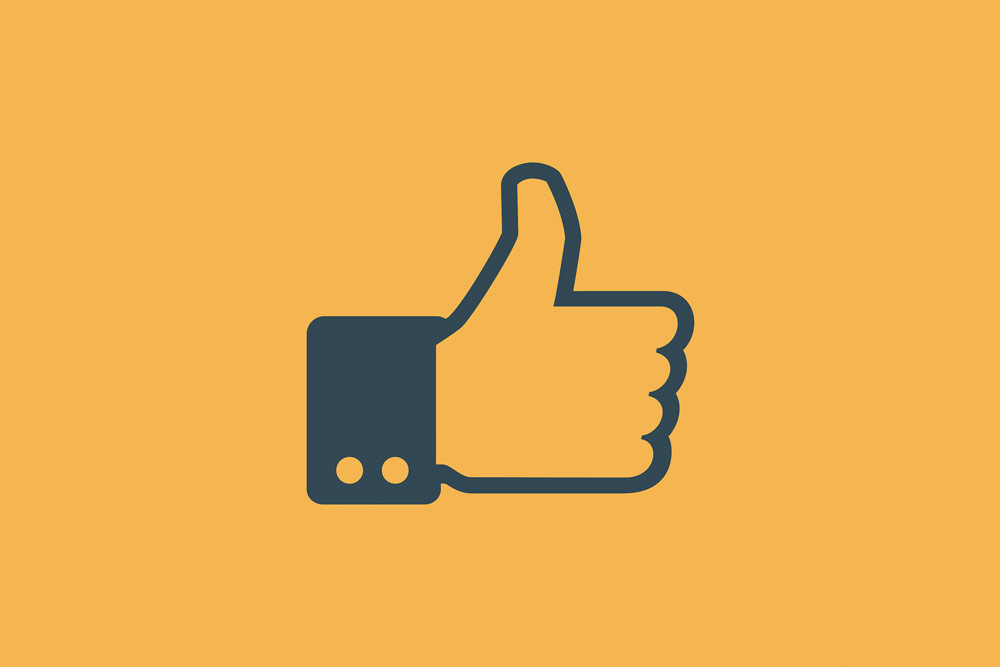 This past July, influencers from all over the country—250 "mommy bloggers" to be exact—gathered at Chelsea Piers in New York for an event showcasing the latest and greatest products from more than 20 children's brands. The exclusive event, "Babypalooza" at Blogger Bash, gave manufacturers a space to hawk their product to the influencers in attendance, offering unique giveaways and photo ops, all while pushing brand-specific hashtags in hopes of wrangling consumer attention through the bloggers' massive social followings.
Popular e-commerce company Zulily set up a booth for attendees to take back-to-school photos, facilitating hundreds of promotional shares and tags throughout the day. And when Real Housewives of Atlanta star Kandi Burruss (there to promote her new baby line Raising Ace) stopped by for a photo, Zulily exhibitors were quick to document her experience at its booth on Facebook Live. Across the room, children's apparel company JoJo Maman Bébé offered attendees personalized nameplates, splashing the U.K. brand name across American social media accounts. Not to mention, the official event hashtags #Babypalooza and #BBNYC were used generously as the Internet-famous moms excitedly shuffled from booth to booth.
Glancing around the well-decorated venue, it was certainly a challenge to spot a blogger without their smartphone positioned in front of a rep giving a product tutorial or a booth's aesthetically pleasing display. All in all, Babypalooza was one successful influencer event.
"This was not only an opportunity for brands and influencers to meet so they can potentially work together down the road, but to use this event for real-time marketing," says Karyn Ravin, president and founder of Maletzky Media, the organization that planned the day's festivities from the morning's kickoff panel discussion to the product show that followed.
Marketing experts say the growing prevalence of social media channels has turned traditional sales tactics upside down, causing brands to abandon old outreach methods and scramble to adapt new-age strategies. Welcome to the new gatekeepers to consumer awareness: influencers. Over the last decade, bloggers have re-focused on their holistic digital approach, prioritizing engagement with readers through social media platforms as much as their blog. In the children's industry, influencer heavyweights, like Gotham Love with 50,000 followers or Lipgloss and Crayons with 80,000, continue to promote their personal advice on a daily basis; however, it's no longer the hobby it once started as—it's become a business that an increasing number of brands are using to get their name out there.
By simply sharing a post, tagging a brand or offering an endorsement, influencers can boost traffic and sales for brands significantly, sometimes in just a matter of hours. A study by NewsWhip found paid posts by influencers dwarfed engagement levels of posts by the brands themselves—in some instances, by more than 100-fold. No wonder brands are taking notice of the sway leading influencers possess.
But before you dive in with an influencer marketing campaign, there are some aspects to keep in mind.
Rule No. 1: Authenticity sells. "Like publications, influencers have their own audiences, and in many cases, the content these influencers create can come across as more authentic," Ravin says. Authenticity stems from followers getting personal with mommy bloggers and their children thanks to today's in-the-moment social media features, notes Carly Anderson of Lipgloss and Crayons. The idea is to kick that corporate wall down and let the customer feel like the advice and information being presented is coming from the heart, not some sort of PR-infused elevator pitch. "Followers get a chance to really get to know their favorite influencers," Anderson says, adding "In return, consumers trust influencers and love to see what products they recommend, almost like the new neighborhood play group where you would ask for advice." That's why Anderson shows the brands in day-to-day life situations as well as in professionally shot blog posts or Instagram pictures. "It's important to demonstrate to our audience that we really do love the brands we partner with," she says.
Rule No. 2: Stick to a budget. What's the cost of working with an influencer? That depends. The price influencers charge can vary greatly, but figures are more subdued in the niche market of childrenswear compared to more widespread industry fashion bloggers and Instagram models, costing up to five times as much, according to an article from Adweek. The same report found influencers on average make about $300 for a single Instagram post, but that's peanuts compared to the average thousands of dollars spent on national advertising campaigns. Influencers—especially those just starting out—will also often balance paid content with free product, but it depends on the partnership, says Angela Roy, creator of Mommy PR. "Some days it's great to get a box of shampoo that lasts a year with four girls in the house," she admits. That said many influencers enjoy the brand partnerships for more than just a paycheck or free swag. Brianne Manz of Stroller in the City enjoys taking her children to exciting promotional events and being in the know about products before they hit shelves. "I get to know about inventions and initiatives first, whether it be a new movie or Dove launching their baby line," she says. Similarly, Lyss Stern of Divalysscious Moms, loves the opportunity to bring other moms together, like she did at a Mother's Day spring fashion event this year from Ralph Lauren in conjunction with her new book, Motherhood is a B#tch. "It's fun to get creative and provide unique, out-of-the-box experiences for moms," she says.
Rule No. 3: Find a good match. Passionate influencers like Manz and Stern are what brands should look for when seeking an influencer partnership. To truly reap the benefits, it's important to look beyond just the follower count, Ravin says. While reach is important, so is real engagement. "We want to see posts on Instagram with hundreds of likes and tons of comments," she says. "That tells us people are paying attention and not just scrolling through."
Brands should specifically look for influencers that match with their demographic and aesthetic. Every influencer has a slightly different perspective, so it's up to brands to identify those influential moms and dads that support their specific brand identity to effectively communicate key messages to a wider target audience. Even in looking at two influencers who live in the same household, the target audience can be very different. For instance, while Suzanne Cohen of Gotham Love partners with brands focusing on her children's unique style, her husband Adam of DaDa Rocks receives tech and sports requests along with toy reviews.
Rule No. 4: Get connected. The initial connection between brands and influencers can happen in many ways. Some brands reach out to influencers they want to work with, which is usually the case with Stern of Divalysscious Moms. With a background in public relations, Stern is often interviewed as an expert by reporters, which garners her lots of credibility. "Brands often find me through reading about me in a magazine or seeing me on TV," she says. On the flip side, influencers can contact brands through specially designed networks like Sofluential Media or through events like Babypalooza. If an influencer is passionate about a product, there's a chance they'll contact the brand. Stern specifically likes targeting startups before they gain a large following—like when New York restaurant Black Tap opened. "Way before everyone was going crazy for it, my two boys and I were having dinner and taking pictures of the shakes and just freaking out as we wanted to share this amazing spot with people," she says.
Rule No. 5: With risk comes reward. Pulling off a unique influencer marketing campaign doesn't come without risks. One of the largest is a brand losing oversight of its message due to lack of control over the influencer. Influencers strive to be as organic as possible with their audience, but it's important for them to understand the brand message still needs to be adhered to and delivered. "Sometimes it's hard for brands to see the return on investment because they're paying money to us and don't always know when the money will be coming back in," Manz says. Each brand she works with involves a detailed plan, (e.g. Instagram photos, blog posts, giveaways, appearances, etc.). The deal is usually flexible, but she finds it important that brands allow her to use her own voice. "I think brands go to an influencer because they like their voice and style," she says. "Brands should allow the influencer the reins to create something, not give them strict guidelines, because that's where creativity comes from."
The influence of influencers shows little sign of waning any time soon. The Kardashians have spawned a new industry, and reality TV has nothing to do with it. Influencer marketing done right is relatively affordable, fast, adaptable and loaded with meaningful and verifiable data. With the media and retail industries going through massive upheaval, brands are searching for new ways to connect with consumers. Ironically, many leading influencers are now featured in magazines, TV commercials and billboards. They've become part of the overall marketing mix. Up next? Cohen thinks brands will incorporate livestreaming deals with their influencers. Real time posts from real people that up the immediacy of response even further. "We're already seeing a huge push on live modes, and I wouldn't be surprised to see more live capture videos and putting ourselves 'out there' even more," Cohen says. "You've got to be in it to win it." •