Special Delivery
Storkcraft donates $70,000 worth of cribs, mattresses and bedding to children in need.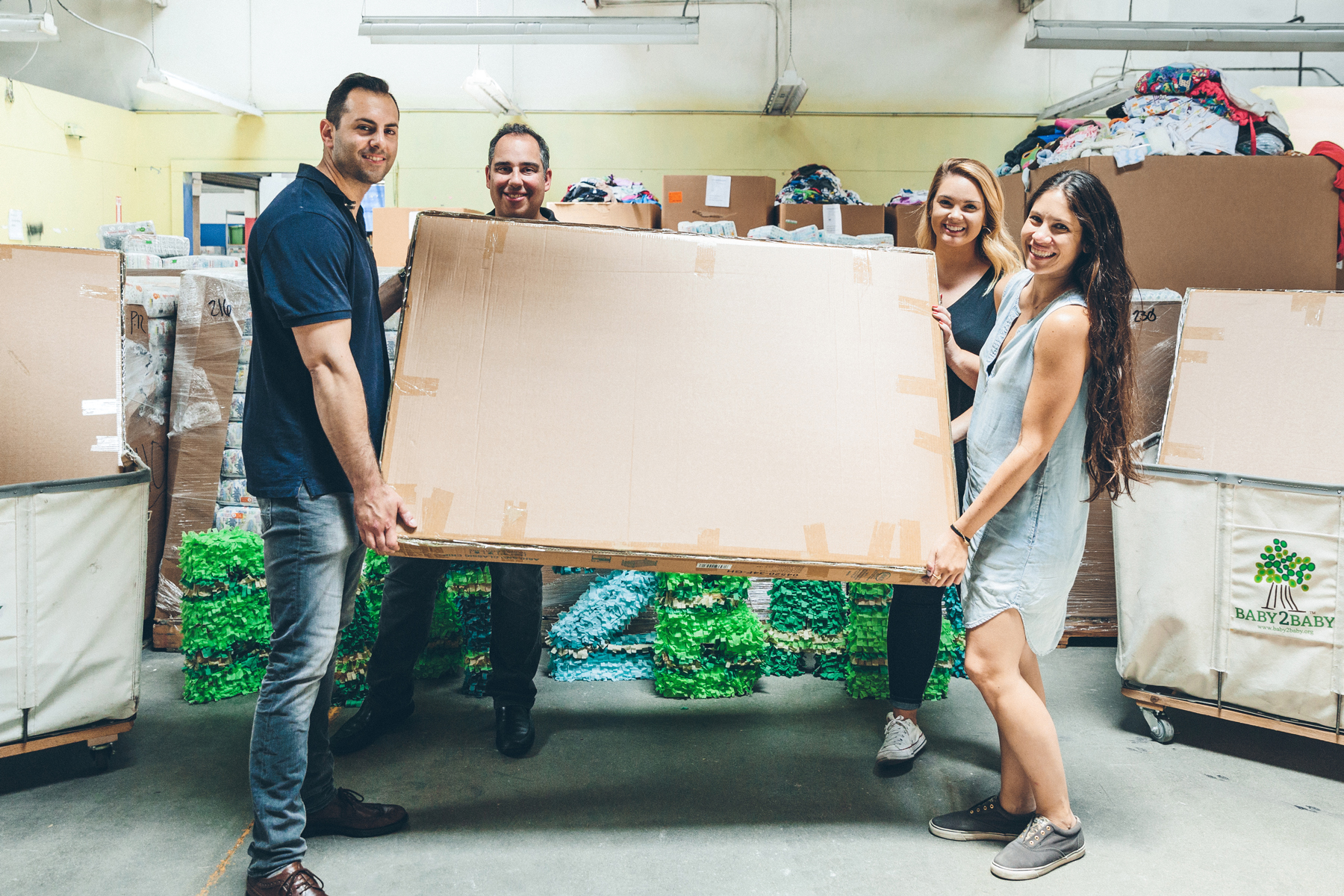 From left to right: Adam Segal, chief executive officer, Storkcraft; Chris Tsoromocos, managing director, Trafalgar Partners Inc; Alyssa Tringale, senior corporate relations coordinator, Baby2Baby; Taylor Morton, senior community coordinator, Baby2Baby
Baby furniture company Storkcraft is living up to its name. But instead of gifting babies to loving parents, they're gifting nearly 300 convertible cribs, crib mattresses and bedding to the nonprofit organization Baby2Baby. The charity is known for providing low-income children with basic necessities, something Storkcraft CEO Adam Segal agrees every child deserves.
"We believe every child should have a safe place to sleep and are extremely honored to be able to do our part in the community," Segal says. "We look forward to many more donations in kind as a new sponsor of Baby2Baby's Sweet Dreams initiative."
Baby2Baby first launched its Sweet Dreams initiative in 2014 to supply a crib, bassinet or play yard to every child in the program who needed a safe place to sleep. Showing significant growth over the last six years, the charity has now distributed more than 27 million items, including nearly 13 million diapers.
This year, Baby2Baby plans to serve more than 150,000 children locally in Los Angeles and thousands more through its national network.