Members Only
Lucky Jade gives back to small retailers with boutique-exclusive line.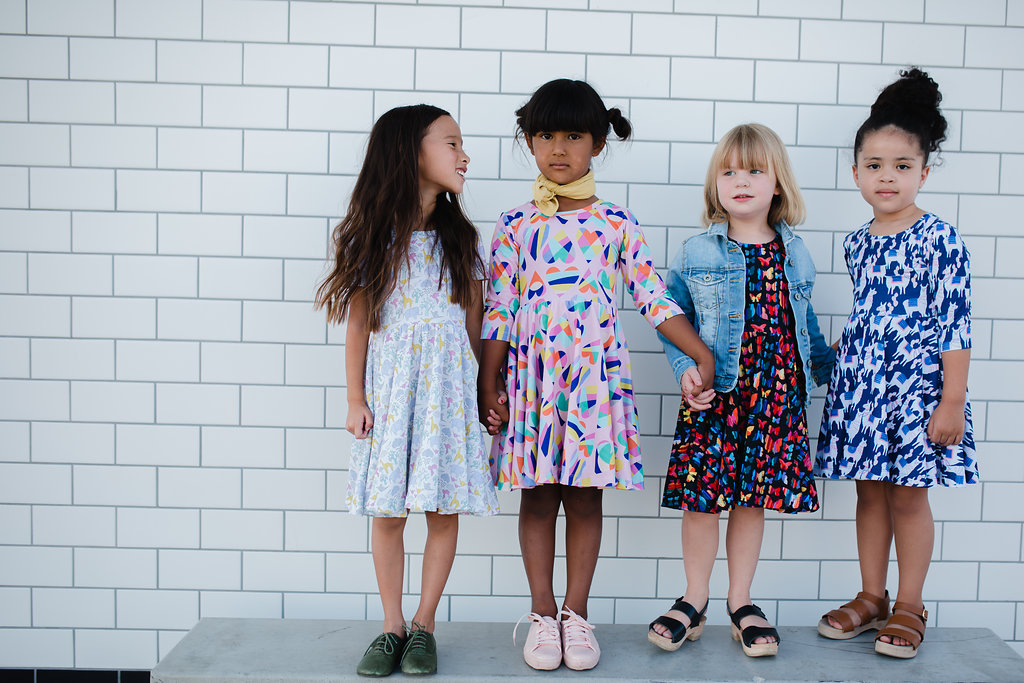 Luxury children's brand Lucky Jade is giving back to the boutiques that helped it grow. Aptly labeled the "Boutiques Only Program," the brand is launching a line of original designs created exclusively for boutique retailers. The limited offerings will debut this week at the August edition of Children's Club.
"We won't show them to anyone else or sell them anywhere else; no company website, no big retailers—just boutiques," explains Leslie Pitts, brand founder and creative director. "We want to bring back the small and local tailored shopping experience."
Pitts made the jump from designing women's clothing to childrenswear when she was pregnant with her first baby. Looking for something soft yet functional, Lucky Jade began as a line of cashmere blankets before growing into a full collection of layette, clothing and gift items. The new boutique-inspired line continues Lucky Jade's focus on luxurious fabrications durable enough for little ones. "Babies and kids need to be comfortable in what they wear," Pitts explains. "Our sweaters are a machine-washable cashmere blend, and we love soft fabrics for our other collections whether they be knitted or woven."
The boutique-exclusive launch sports eight styles in whimsy new prints (from llamas and geometric hearts to butterflies and soft animal prints). Silhouettes include a twirl dress, available in sizes 3 months to 6 years, as well as a baby romper from 3 months to 24 months. The first delivery will ship on Sept. 1 with each piece wholesaling for $24. Pitts says that a quick replenishment cycle will be used going forward to provide participating boutiques with new items every 8 to 12 weeks, taking customer feedback into account before recommending new designs.
So far, boutiques are excited to be part of the program, according to Pitts. Retailers enjoy offering Lucky Jade's cohesive, detail-oriented collection to their customers. "We are not aware of anybody with a focus quite like this, but this goes beyond just a trend for Lucky Jade," she says. "We are very excited to be working closely with our beloved boutiques to create a new and exciting initiative." And Pitts isn't just offering exclusivity to boutiques; she's offering promotional help, to boot. The brand plans to funnel business to the boutiques by providing engaging advertising materials for all the retailers' digital channels. "We will supply all the social media assets as well to help them promote the partnership," she affirms.
While the unique opportunity may seem altruistic on Pitts' part, she's aware of the specially curated experience only boutique retailers can offer customers. Customers at boutiques want to touch and feel products before they buy them for loved ones, and they create long-term sales relationships with boutiques. "Our boutique community consistently shares stories of 10-plus-year relationships with customers," Pitts says. "That's important to us…we started this company to create something special and boutiques are an important piece for us to deliver that message."