Reading Music
Disney and Hal Leonard partner for line of "singing" books that teach kids about music.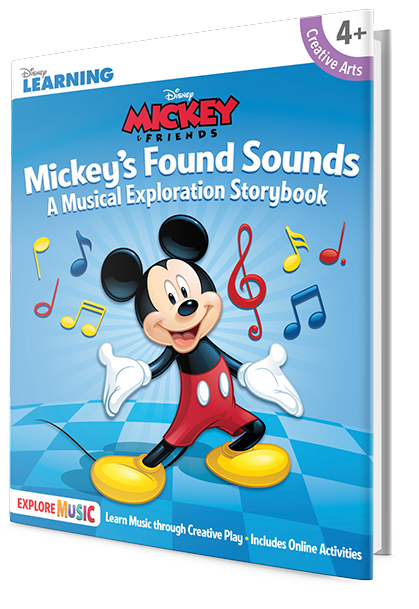 Disney is capitalizing on some of its most popular properties by partnering with Hal Leonard for a new line of musical-themed children's books. The initial collection features characters from Moana and Tangled, as well as classic Mickey Mouse.
Disney Learning's "Explore Music" series teaches children about music through illustrations, musical challenges and online activities from read-alongs to sing-alongs.
The Moana-themed offering helps young readers explore the main character's culture through hand clapping, body rhythm and drumming, while the Tangled edition lets children explore tempo, pitch awareness, listening, proper breathing and expressing feelings through music. In the Mickey Mouse version, a core of timeless Disney characters helps kids create and play their own instruments.
Each book is 32 pages and recommended for children ages 4 to 8. Both Tangled and Mickey's "Found Sounds" are available now, with the Moana-inspired book slated for release in August. The collection is available at music stores and bookstores and can also be found online at www.halleonard.com.