Indiana
O'Child Boutique Bloomington, Ind.
A diverse, unique selection doesn't come easy, said owner Nancy Bradley. "Moms don't want to see their child …
O'Child Boutique Bloomington, Ind.
A diverse, unique selection doesn't come easy, said owner Nancy Bradley. "Moms don't want to see their child wearing the exact same outfit as another child," she noted. "But pre-packs limit my ability to add variety." Despite that issue, Bradley said vendors are wisely offering free shipping and percentage-off deals--bonuses she looks for while shopping Chicago's Stylemax and Children's Wear Collective. She also likes getting vendors' catalogs before shows, so she can plan her route.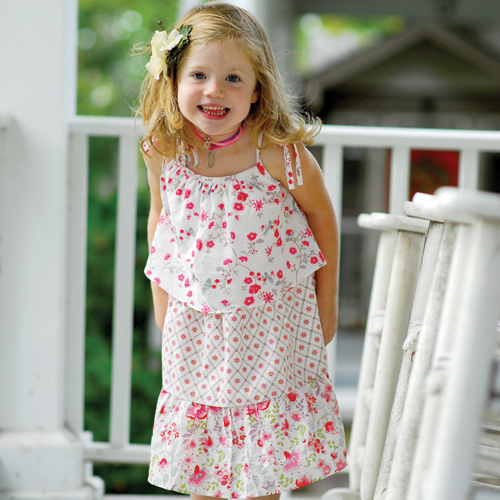 Nurture - Indianapolis, Ind.
Unmoved by "specials," owner Kristin Kohn said she would rather buy with her gut and select brands she has faith in. "I don't allow show promotions to pressure my decisions," she said. "If a promotion is too aggressive, it can have a reverse effect, leaving me feeling [the line is] not selling well at wholesale." Kohn attends the ENK and NYIGF shows in New York as well as any overlapping markets, but she prefers visiting showrooms. "Meeting the designers and owners of the lines we carry is important," she noted. "It's the best way to find out what sets that line apart."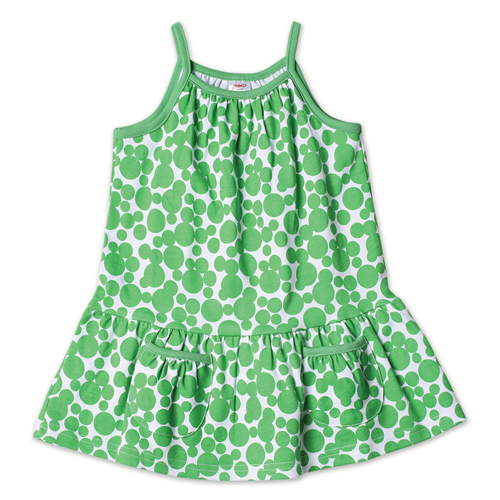 Piper Children's Boutique - Fishers, Ind.
Following her entrepreneur mother's success in kids' retail, Piper Twilla opened her boutique four years ago. "I'm always looking for new lines to set myself apart from the department stores," she said. Twilla noted each trade show has its perks, but all tend to be inconveniently scheduled during her busiest times. Although she prefers the intimacy of regional shows, Twilla said she often finds new lines at Chicago's Stylemax, New York's ENK shows and the KIDShow in Las Vegas. "Booth shows are nice because I can view items from the aisle," she commented. "I always like to see the merchandise in person."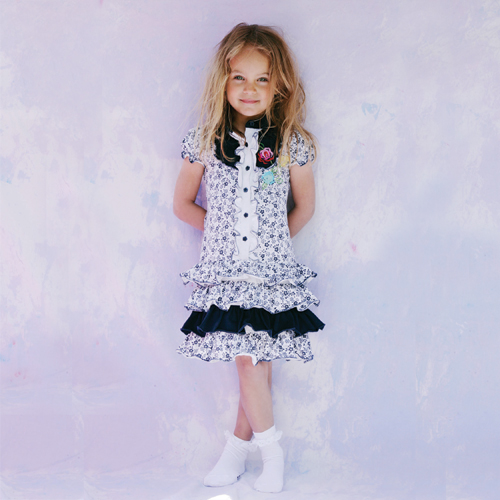 Infants & Toddlers
Le Top: Piper Children's Boutique: brother and sister outfits with duck and daisy prints
Cach Cach: Piper Children's Boutique: bubble dresses with matching leggings
Babysoy: Nurture: kimono-style bodysuits and knot hats in blue, pink and chocolate
Appaman: Nurture: one-piece with logo appliqué
Daily Tea: Nurture: wrap dresses in floral and nature prints
Baby Lulu: O'Child Boutique: drop-waist T-shirt dresses
C'est La Vie: O'Child Boutique: jumper dresses with matching tights
Girls 4 to 6X
Room Seven: Piper Children's Boutique: twirly, layered floral dresses
Kate Mack: Piper Children's Boutique: tutu swimsuits
Anita G: Piper Children's Boutique: mix-and-match tanks, skorts, shorts and tees
Me Too: Piper Children's Boutique: lightweight coats in funky colors and with asymmetrical hemlines
Just A Cheap Shirt: Nurture: encil-striped, button-up shirts with a gathered waist
Mishu Lulu: Nurture: pink and green Garden Veggies tees and printed bubble skirts
Mim-Pi: O'Child Boutique: embellished jumper dresses
C'est La Vie: O'Child Boutique: frilly skirts
Duex par Duex O'Child Boutique: striped tops with coordinating gypsy skirts
Boys 4 to 7
Charlie Rocket: Piper Children's Boutique: tie-dye peace and guitar tees with cut-off shorts
Wes and Willy: Piper Children's Boutique: "Golfers vs. Caddies" polo shirts
Alpha Industries: Piper Children's Boutique: aviator coats
Appaman: Nurture: football jersey T-shirts
Just A Cheap Shirt: Nurture: rugged washed, roll-sleeve shirts with patchwork and embroidered details
Knuckleheads: O'Child Boutique: hooded sweatshirts and button-down shirts
Daily Tea: O'Child Boutique: ticking stripe pants
Girls 7 to 14
Gossip Girl: Piper Children's Boutique: plaid tankinis
Tease: Piper Children's Boutique: burnout twofers
Plum Pudding: Piper Children's Boutique: party dresses with jewel accents
Accessories/Gifts
Pediped:Piper Children's Boutique: silver gladiator sandals
Crimson Tate: Nurture: modern reversible quilts in blue, green and pink
Skip Hop: Nurture: monkey backpacks
Paul Frank: Nurture: Julius storybooks
We Cute: Nurture: cloth hair clips
Backwoods Belle: Nurture: bobby pins with floral embellishments
Gund: O'Child Boutique: plush animal-shaped blankets
Petunia Pickle Bottom: O'Child Boutique: diaper bags with floral prints
Simply Fabowlous: O'Child Boutique: crocheted hats with large flower embellishments
Knuckleheads: O'Child Boutique: retro hats
—Angela Velasquez