Best Dressed Child, where time-starved moms could discover unique gifts and quality clothing with ease.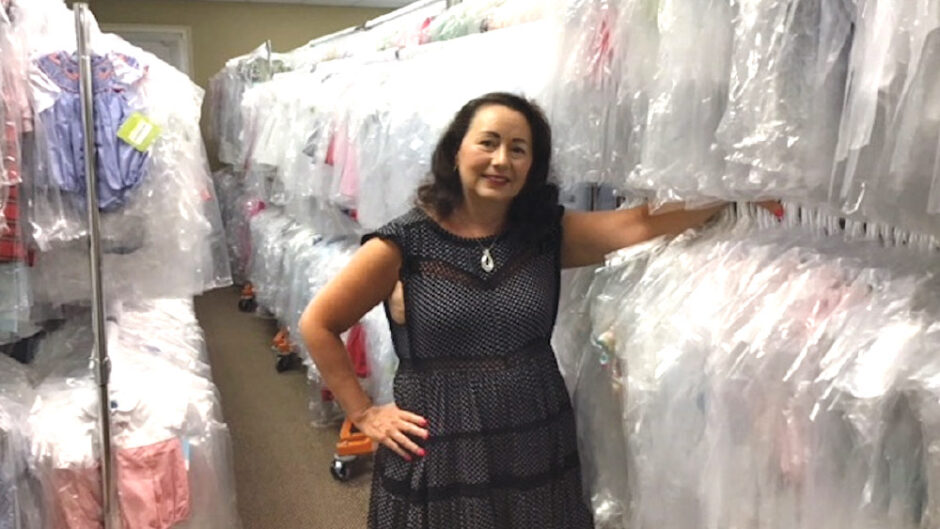 When Georgia native Lisa Hammer had her first daughter, she wanted the same traditional smocked clothing she had purchased for her two boys. But the stress of shopping in stores with three young children led her to start searching online—a limiting resource back in 2002. "I expected to find great items, like those in my local boutiques, but there just weren't any available online," Hammer says. Seeing room for improvement, the ambitious mom launched her own online shop, Best Dressed Child, where time-starved moms could discover unique gifts and quality clothing with ease.    
Hammer received quite a bit of resistance from skeptical brands at first. "They thought we'd be a discount house," she says. After about a year, however, brands warmed up to Best Dressed Child, realizing the site valued the integrity of its lines. Today, Anavini, Feltman Brothers, Kissy Kissy, Lemon Loves Lime and Florence Eiseman are just some of the upscale labels in Hammer's vast selection for babies to size 16. "People are famliar with the brands and don't have to question the quality of these high-end fabrics," she says.
In addition to its selection, Best Dressed Child's dedication to customer service has been integral in building a loyal following that includes a growing international audience. "We don't let orders sit," Hammer says, adding that the site helps take the guesswork out of online shopping. "It's not uncommon for us to measure several sizes for a customer or match a dress from one brand and a jon-jon from another for a coordinating family portrait." Hammer adds, "Our goal will always be for parents to open their box and think it's even better than what they expected."
Is the online marketplace more challenging than when you launched Best Dressed Child? It's certainly more challenging than when I started, but we've been doing well. We win our customers over—one at a time—with great service and selection. I think it's an exciting time to be an online retailer. Many of our online competitors also have brick-and-mortar locations, but I don't think we need it. Personally, as a mom and a consumer, the advantages of shopping online outweigh the annoyance of dealing with Atlanta traffic. And when I do make it out, stores too often don't have what I want in stock. As long as we maintain our large inventory and great customer service, we bypass that hassle for moms and keep them coming back.
Who is the Best Dressed Child customer? Mainly moms, however grandmas are starting to shop online as they become more internet savvy. We also take orders over the phone, which grandmas love. At this point, our orders come from all over the world. People in California who are southern transplants or moms in New York who have access to every store but don't have the time to go out. We also get lots of attention from Australia because their seasons are opposite ours, and they take advantage of our sales.
What items are most popular of late? The British royal family has made a great impact on our business. It's been exciting watching their children grow and the sophistication in what they wear. With them as role models, I see children in America dressing a little more upscale and traditional—the core look to our inventory.
What are your top-selling brands? Anavini sells best with incredibly high quality and amazing smocking. They also do other lines like Claire & Charlie, which is more fashion-forward, and Petit Bebe, which is more baby-oriented. Florence Eiseman is a traditional statement line that always does well. Funtasia Too is a popular American brand, and Gnu Brand by Lemon Loves Lime is adored by many moms with little boys.
What about for gifting? Feltman Brothers is often the leading gift of choice when it comes to baby showers. Kissy Kissy and Magnolia Baby are top for layette. Seasonally, we also add coats from Widgeon, dress coats from Florence Eiseman and pajamas from Sara's Prints—all great options to give someone special.
Any new categories or trends you're looking to add to your mix? I'm excited by the market potential for adaptive clothing. Zappos and Tommy Hilfiger have been in it since the start, and Kohl's just announced they were bringing in adaptive clothing lines. The disability community is the largest minority community, yet we have more clothing options to dress our dogs than this community. It's crazy! I'm hoping some of the higher-end brands will recognize the market size—and the opportunity they're leaving on the table if they don't jump in.
Any recent updates to your online platform? We've implemented this great series of filters, so if you're not just browsing, it's easy to narrow down choices to the things most relevant to you in terms of brand, body style, size, color, price, etc. We also have a real-time inventory, so it won't show you items that have sold out. It's all about making the user experience more rewarding by allowing them to find what they want in less time.
What do you consider to be your greatest survival trait? I've learned a lot over 17 years about predicting trends, even though you can never be sure. It's the age old question: what will the customer want? That's why it's important to use every tool you have to try and answer that each season. It's why we're still here—keeping up with trends and offering emerging brands that are interesting, unique and fit our high-end space.