Already known as one of the world's most eco-friendly cities, Portland is also becoming a hub for artists with a cult following. The Simpsons creator Matt Groening, author Chuck Palahniuk and bands The Shins and Modest Mouse call the city home. Little Urbanites "We're in the cultural Mecca of the Portland area," Little Urbanites owner […]
Portland
Three children's boutiques sound off about their retail evolutions, what's hot and what it's like to do business in Portland.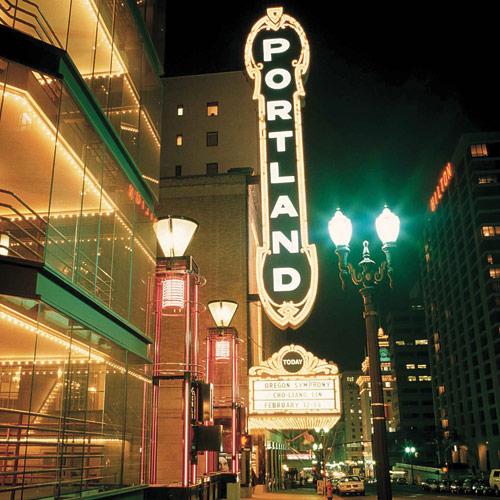 Little Urbanites
Little Paul & Joe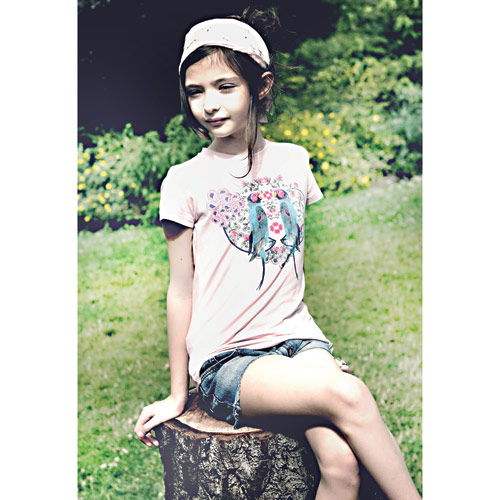 Blackwagon
Reckon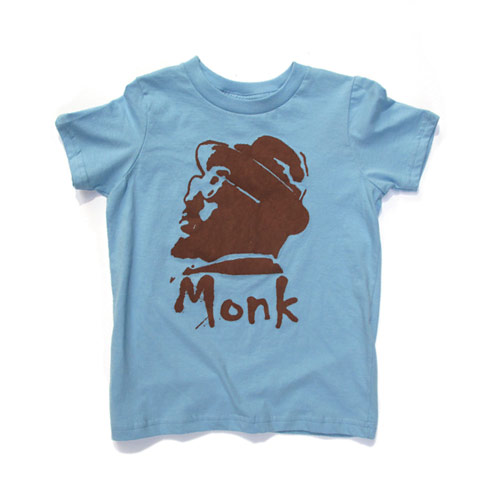 Posh Baby
Tea Collection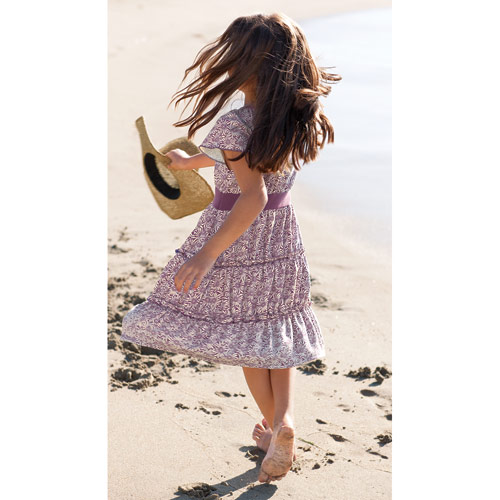 Already known as one of the world's most eco-friendly cities, Portland is also becoming a hub for artists with a cult following. The Simpsons creator Matt Groening, author Chuck Palahniuk and bands The Shins and Modest Mouse call the city home.
Little Urbanites
"We're in the cultural Mecca of the Portland area," Little Urbanites owner Kim Sibley says, referring to the store's Pearl District location. The 3000-square-foot store is filled with furniture, gear, apparel and accessories. When buying for the shop, Sibley focuses on ethically and socially responsible companies. "I only carry the best quality and value. I really do believe in quality over quantity," Sibley says.
Usually with quality, comes price. "I try to tell my customers to spend a little more so that they can wash clothing over and over and still pass the beloved item down [to a sibling]."
Little Urbanites prides itself on personal service. "I'm very close to all of my customers. It's important to be hands-on in your own store. It helps shoppers." Sibley says baby clothes is her best category, noting with a laugh that "babies are always being born." Standouts this past season included Plum Bunny layettes, hats and nightgowns and French brand Little Paul & Joe.
Black Wagon
In 2006, Black Wagon, originally an online-only boutique, opened its first Portland storefront. "We had a huge following in the Portland community and wanted to offer up a public showroom where our fans could shop in person," says owner Sarah Shaoul.
She goes against the grain when buying for the store. "We don't focus on trends, we focus on things that are fashionable in a classic manner." The store also carries its own namesake products—Black Wagon branded clothing—as a way to offer exclusivity to customers. "We've been doing it since the beginning, and it's been a great way to grow our brand," Shaoul explains.
Even after opening the brick-and-mortar boutique, online sales remain strong. The store actively interacts with its customer base through Twitter, Facebook and WordPress. "Social media is an important part of how we market our business. It's a great way to stay connected with our customers."
Shaoul says current best-sellers include winter accessories from Mini Mioche and tees by Reckon that feature hip music screen prints.
Posh Baby
Posh Baby began in 2004 as a wholesale business selling baby scrub pants. After being featured in In Touch Weekly for using adult-like prints on durable bottoms for baby, owner Natalie Peters-Martin says her company was inundated with press and attention.
Two years later, Peters-Martin took the brick-and-mortar plunge and opened a 2000-square-foot children's store showcasing a range of kids' clothing brands, including the Posh brand. It took her a couple years to expand inventory and fill out the store, adding strollers, gear, bedding and furniture. "I thought it was a good business move. We had a great clientele. It just made sense to make it a one-stop shop."
Posh Baby has also kept its customers hooked as one of 18 Tea Collection Destination Stores across the country. "Tea is a great quality brand—the customers love the cohesive prints because you can mix and match anything. The brand has a huge following, and so we gained a bigger following as a result," store manager, Andrea Herskowitz, says.
ROUND OF APPLAUSE: PORTLAND'S CROWDPLEASERS
Infants/Toddlers
• Plum Bunny infant gowns
• Petit Bateau coverall footies
• Splendid soft dresses
• Hatley one-piece sleepers
• Mini Mioche hats and sleepsacks
• Lucky Wang kimonos
• Tea Collection rompers
Girls 4X to 6X
• Little Paul & Joe cotton jersey tees
• Petit Bateau hooded T-shirts
• Appaman down coats
• Tea Collection dresses and leggings
Boys 4 to 7
• Kate Quinn Organics plaid button-up cowboy shirts
• Kate Quinn Organics snap waist corduroys
• Appaman down coats and screen printed T-shirts
• Mini Rotation tees
• Reckon tees
Girls 7 to 14 & Boys 8 to 20
• Little Paul & Joe fleece faux layered hoodies
• Kit+ Lili dresses
• Tea Collection dresses and separates
Accessories/Footwear
• Giddy Giddy hair clips
• Livie & Luca shoes
• BabyLegs leg warmers
—Melissa D'Agnese