Cutie Pie Baby heightens offering at better prices with latest acquisition.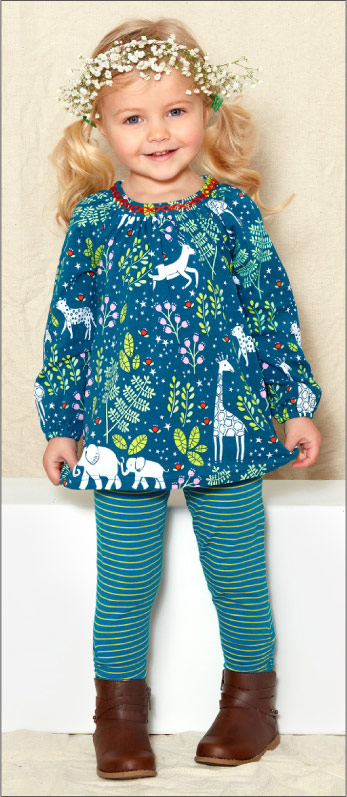 As President and CEO of Cutie Pie Baby, Eli Yedid asked himself how he could avoid getting crunched by lower profit markets in a deflationary business with prices that only seem to go down. The answer? Last year, the company acquired San Francisco-based 40-year-old Le Top, a brand known for its impeccable quality. The move widens Cutie Pie Baby's appeal to affluent Millennial moms and plans call for an expansion of the line as well as retail distribution, including a direct-to-consumer website.
"More moms are shopping on their own and not through boutiques so Le Top was a way we could tap into the consumer directly," says Yedid. He explains that while Cutie Pie's business operating 10 brands is not adaptable to direct-to-consumer because of its cost-restrictive $10 price point, Le Top's core $40-to-$50 range is perfect for the business model that has to absorb handling and shipping costs.
"We're going to price it so that customers will still go to boutiques, if they want the option, but at the same time, we want to offer the convenience to shop at home as well," says Yedid.
Le Top's plans call for a new e-commerce site, selling at Amazon while stepping up its brick-and-mortar retail distribution. Currently the brand is carried at more than 2,000 specialty stores.
While Yedid is beefing up the business, Le Top's design team is adding more color and details like crochet, flowers and rosettes—in other words, give parents more bells and whistle. Thanks to Cutie Pie Baby's sourcing and infrastructure, Le Top has also been able to lower prices for retailers.
"The buyers are really happy to see Le Top back and they're thrilled that we're passing the savings back to them," Yedid says.
Completing his three-pronged approach to kicking Le Top into maximum gear, Yedid hired a public relations firm to place the product in the hands of moms like Kim Kardashian, Beyoncé and Amal Clooney.
"This is an important growth opportunity and I'm personally putting a lot of effort into it," he says. "I'm getting my hands dirty and I'm really enjoying it."  —Kristin Young