Owner Jamara Ghalayini shares the scoop on who buys what at her celebrity-favored store. By Lyndsay McGregor Nestled among art galleries and Pilates studios on San Vicente Boulevard in tony Brentwood in Santa Monica, CA, Pumpkinheads has been outfitting the offspring of its famous clientele for almost eight years. The 1,000-square-foot space carries a mix […]
Jamie-Lynn Sigler
Beaded bracelets from CJ Free, actress Jamie-Lynn Sigler's jewelry line, are on every little girl's wish list at Pumpkinheads.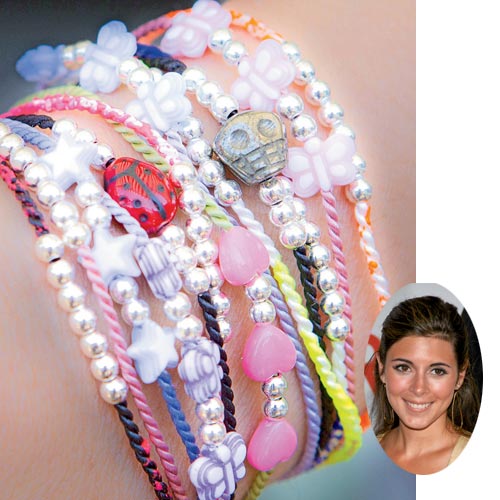 Reese Witherspoon
Ghalayini reveals that when Reese Witherspoon's son, Tennessee, was featured wearing a Daily Threads tee in People, UsWeekly and Life & Style, it sold out in two weeks.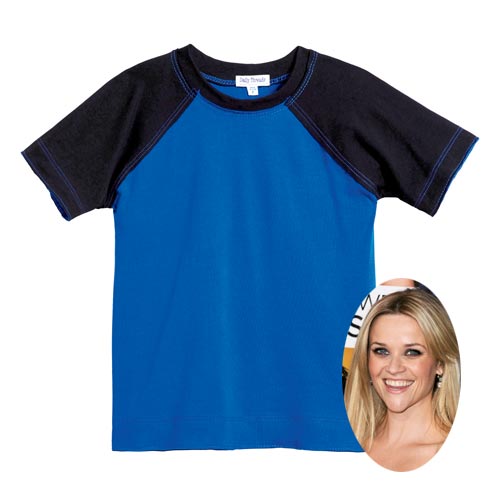 Alyson Hannigan
Alyson Hannigan loves Luna Leggings' bright and colorful printed tights. Sales soared the day after she was photographed buying a bunch at Pumpkinheads.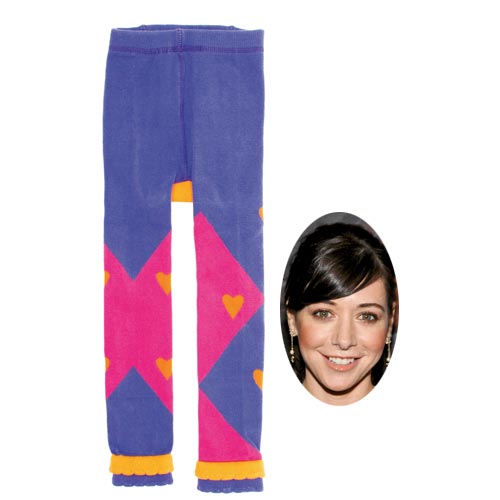 Halle Berry
Halle Berry is a loyal customer and a Pink Chicken devotee, dressing her daughter in the brand's jewel-toned skirts and dresses.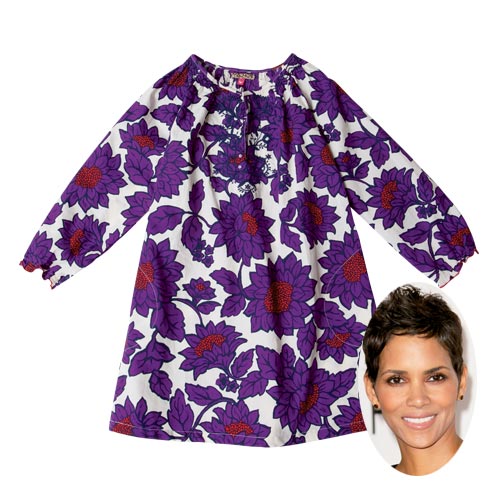 Owner Jamara Ghalayini shares the scoop on who buys what at her celebrity-favored store.
By Lyndsay McGregor
Nestled among art galleries and Pilates studios on San Vicente Boulevard in tony Brentwood in Santa Monica, CA, Pumpkinheads has been outfitting the offspring of its famous clientele for almost eight years. The 1,000-square-foot space carries a mix of U.S. and European brands, from tried-and-true Petit Bateau and Pink Chicken to trend stars Scotch Shrunk and R'Belle and Catimini, and owner Jamara Ghalayini says business is booming. "Last year was our best year on record and we're up two percent on that so far this year," she shares. Her upscale boutique specializes in high-end clothing and accessories for boys and girls ages newborn to 12.
Pumpkinheads was an instant celebrity fave when it first opened its doors in 2005, and Jennifer Garner and Reese Witherspoon are regularly snapped toting the store's bright orange shopping bags. "People don't like to admit that [celebrity endorsement] drives a sale but it does; it somehow validates a brand," Ghalayini says, noting that 75 percent of her customers are regulars. But it's not just celebrity sightings that keep her customers coming back for more. The shop also donates 15 percent of its profits to local children's charities and is an official drop-off location for Baby2Baby, which distributes new and gently used items to more than 50,000 children each year.
Stocking her store with in-demand products has kept the register ringing this year. Among other things, Ghalayini recently added Yosi Samra's foldable flats and CJ Free, actress Jamie-Lynn Sigler's jewelry line, to her merchandise mix, both of which became instant It items. "CJ Free has these great bracelets that we started carrying in pink, blue and white for expectant mothers. It's a really cute idea and it did super-well for us. Now the brand does beaded bracelets for girls with butterfly and star charms and those have been selling phenomenally," she reveals.
But she says there's always room to improve. "We're horrible about social media—we just have not explored that as well as we should have—but we have a sandwich board outside the store that we change to update with promotions and new arrivals, and that's probably more effective than anything because of all the foot traffic," she reasons.
For now she's keeping her eyes peeled for lower-priced boys' lines and new denim. "I want something that has an all-American look to it but that isn't over-styled with a crazy finish. Even in boys' the finishes are either super-sandblasted or acid-washed. I just want two or three basic shades of that classic '70s denim," she pleads, laughing.