Julie Barger thrives on threads. She started her company, Morfs Brand, more than a decade ago with her extensive fabric collection. What began as a means to patch up her daughters' jeans transformed into an idea to elevate the look of children's licensed apparel. Rather than copying a basic licensed image straight onto a plain […]
Surfer Sweats
Aviator Nation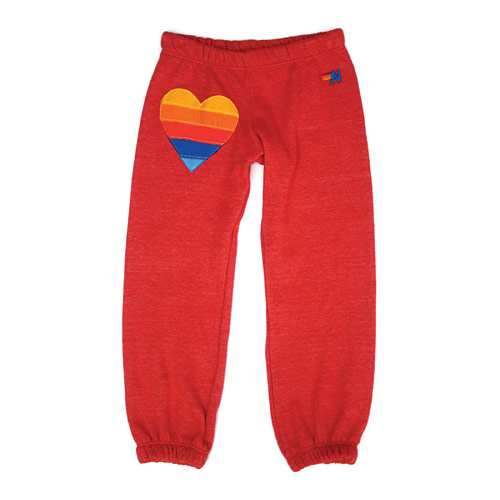 Surfer Sweats
Aviator Nation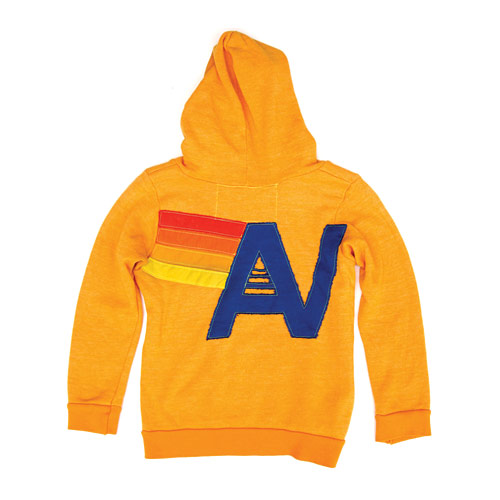 Surfer Sweats
Aviator Nation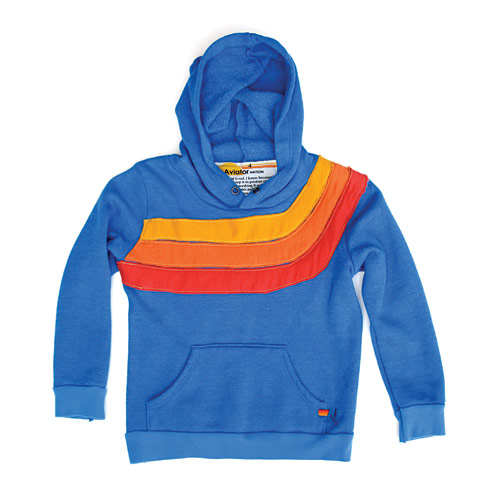 Open Sesame
Morfs Brand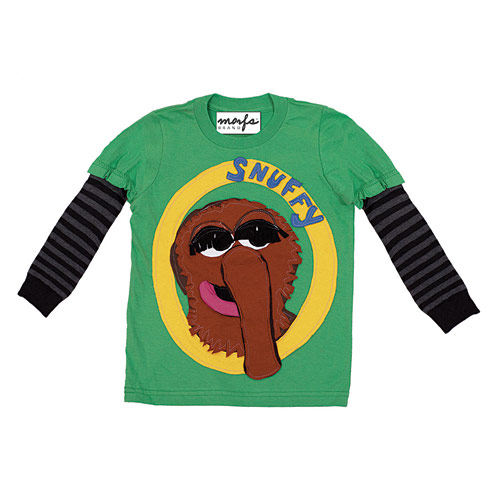 Open Sesame
Morfs Brand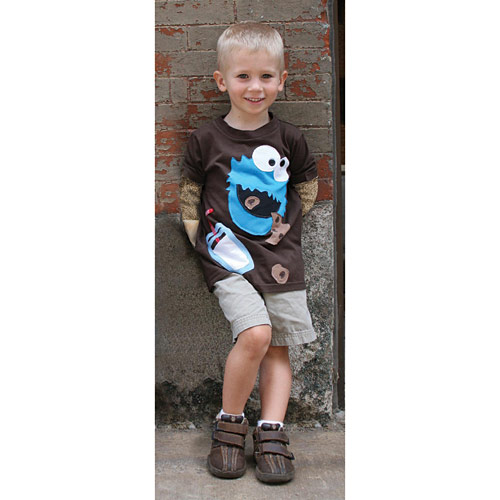 Julie Barger thrives on threads. She started her company, Morfs Brand, more than a decade ago with her extensive fabric collection. What began as a means to patch up her daughters' jeans transformed into an idea to elevate the look of children's licensed apparel. Rather than copying a basic licensed image straight onto a plain cotton tee, Barger styles her wares with silk dupioni, crushed velvet, tweed, plaid and even socks—resulting in a unique handmade look. The images, like Cookie Monster, the Count and the classic sock monkey, come together on 100-percent soft cotton tees. Barger will release her Hello Kitty line this coming season, starting with four designs mid-summer, followed by more styles for the holiday season.
Paring down is the last thing Barger is interested in when it comes to her designs. A large appliqué on the front of every T-shirt is complemented by additional detailing on the back. For example, the reverse of the Cookie Monster style reads "C is for Cookie" while the flipside of the sock monkey tee is accented with a bright yellow banana peel. The brand's twofer sleeves are crafted using remnants of athletic socks, a detail Barger has protected by copyright. She says the idea came about when she started making sock monkey shirts and kept tossing away sock after sock. "What a waste," she thought, before deciding to put the tubes to use.
For nearly 10 years, Barger has been a one-woman show—designing, selling, manufacturing and shipping from the town of Lynchburg in central Virginia. But after inking a deal with Sesame Street, Barger realized she needed help and partnered with Trinity Products, a licensed apparel company out of San Marcos, CA, to manufacture and ship the tees.
The designer met Margaret Pepe, the vice president of licensing for soft goods at Sesame Street, at ENK back when Morfs' staple was the sock monkey tee. "Julie is so creative," Pepe says, "I wanted to see how she would interpret Sesame Street." Barger accepted the challenge. "She blew everyone away. Right out of the gate, we got the product in Barney's Holiday Catalog," Pepe says.
Pepe doesn't see Barger slowing down anytime soon. "She always comes back with something more amazing," she attests. "If you walk any show that she's at, there's nothing else like what she's doing."
Surfer Sweats
Bold, soft loungewear from Aviator Nation makes a splash in children's apparel.
A self-proclaimed "girl of hobbies," Paige Mycoskie purchased a sewing machine on a whim five years ago, and began feverishly making tees and sweats for her new surfer-chic line, Aviator Nation. "I became super passionate about all the details and creating new pieces," she says. "I remember staying up all night sewing for no other reason but that I loved it." The entrepreneurial spirit must run in the Mycoskie blood—Paige's brother, Blake, is the founder of TOMS Shoes.
Mycoskie says she created Aviator Nation's adult line to satisfy two of her own obsessions: vintage T-shirts and aviator sunglasses. A serious collector, her vintage aviator count is clocking in at about 50, and her favorite tee is from LIVE AID, the famous 1985 global music festival. Before launching the line, Mycoskie gave herself a crash course in vintage fabrics—learning what machines were used to weave the fibers and which fibers were being used. Insisting upon authenticity, she even purchased sewing machines from the '60s and '70s for her manufacturing plant in Los Angeles.
Aviator Nation garments are created using what's known as a single-needle appliqué technique. "Single needle is about as done by hand as one can get with a machine," Mycoskie explains. "Basically a person puts one piece of fabric on top of another and directs the needle by hand to sew the two together in a way that makes the stitching exposed. This gives each garment its own uniqueness."
She says requests for a kids' line started coming in soon after landing her first account with Fred Segal Santa Monica, but she hesitated. "I felt that with the price point I was going to have to demand in order to make the stuff locally in California, I needed to first get some brand recognition with the adult line," she explains. Now that Aviator Nation has received its fair share of attention, Mycoskie decided it was time to launch the kids' collection. "Tons of celebrities are wearing my brand, which helps with the kids' market too, and a lot of my loyal customers have been begging [for a kids' collection] for too long," she says. "It was time to give everyone what they've been asking for." —Meagan Walker