Opinions, strategies and solutions for the shaky season ahead.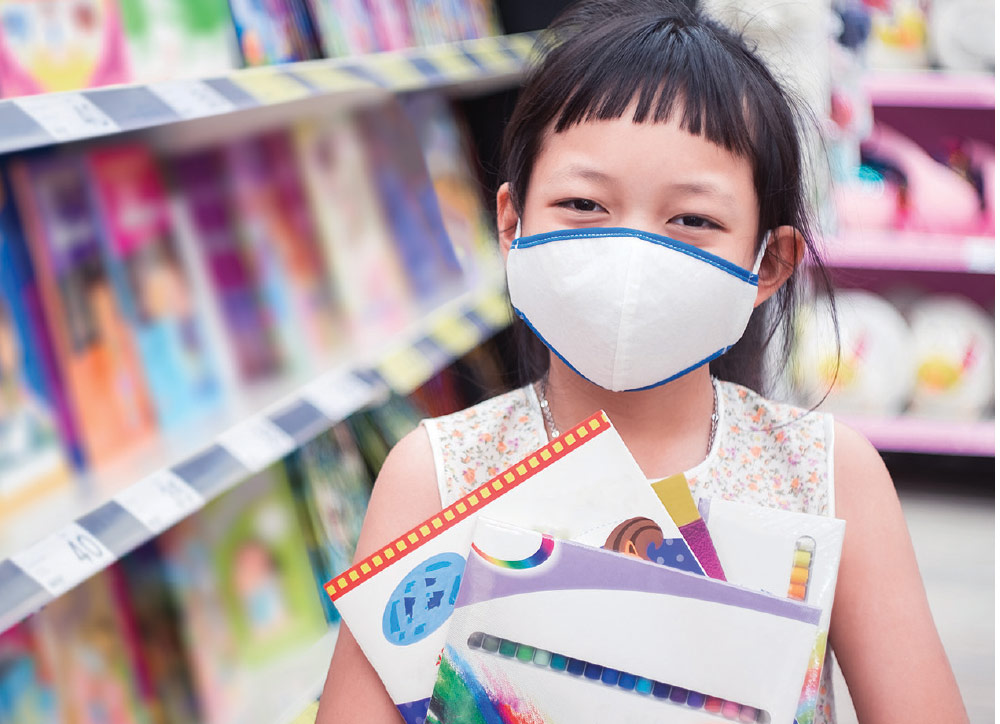 The pandemic has tossed the back-to-school selling season into uncharted waters. Retailers have been left to sink or swim, not knowing what to order–or how much–as schools nationwide adapt their learning programs to recommendations that fluctuate on almost a daily basis.   
On the plus side, the NRF projected spending could hit a record this year as parents feel compelled to spend on technologies like laptops and tablets to prepare for online classes. Parents reportedly plan to spend an average of $789.49, exceeding the 2019 record of $696.70. Deloitte, the retail audit and consulting firm, expects $28.1 billion will be spent on back-to-school items this year, in line with 2019 records. The consultancy agrees tech will be the category that counters any decreases in spending across clothing and traditional school supplies.
But the season is off to a rocky start as retailers reel from a lost spring and may be forced to close again this fall. Ascena Retail Group, parent company of tween retailer Justice, filed for bankruptcy in July, while The Children's Place plans to close 300 stores by the end of next year and expects stores in malls to account for less than 25 percent of its revenue by 2022. For those still hanging on, the back-to-school season is crucial and does present some opportunities. Beth Goldstein, executive director at NPD Group, a retail sales tracking firm, cites backpacks as one category with growth potential.
"Parents who are buying backpacks may look for them to provide space for masks and sanitizers, along with other essentials that may no longer be shared within the classroom," she says. "Last year, we learned that kids' backpacks are less price-sensitive than many other categories, so parents are not likely to balk at increased prices for added features." However, Goldstein advises retailers to proceed with caution on inventory. Since last year's in-person schooling was cut short for many and most camps were canceled this summer, many backpacks may not necessarily need replacing. She therefore advises marketing, promotions and inventory to be more targeted than ever.
Rebecca Bustinduy, owner of Peaches in Atlanta, reports less spending on back-to-school clothing this year, but that there are still many people shopping. "We've been selling lots of personalized backpacks and lunchboxes," she says. "Whether kids are heading to school or staying home, parents still want to have a little something fun for them."
At Buttercup Baby Co. in Las Vegas, owner Brenda Diaz is offsetting the back-to-school sales slump with educational toys. "I have lots of new toys coming in—anything to keep kids learning and entertained," she says, citing Melissa & Doug products as top sellers.
There's still a good chance masks will be this year's "It" accessory and, if eventually mandated nationwide, they'll be an even higher demand as schools open. Although opportunities abound for creative approaches to masking, some school districts plan to enforce restrictive style directives, asking children to wear solid colors with no writings or designs. In turn, retailers are wise to carry a balance of mask styles.
In some regions, online dress codes are being implemented on a broader scale. For instance, a school district in Springfield, IL, has updated its policy for remote learning, banning pajamas pants, slippers and hats while on camera. In turn, retailers have found comfy loungewear, tailored enough to pass Zoom protocol, to be smart selections for fall. 
Balance, speed and adaptations at the local level are how retailers will ace Back-to-School 2020. "At the end of the day, it's about trying to bring as much normalcy to this new school year as possible," says Bustinduy.