Children's specialty stores share their short-term strategies.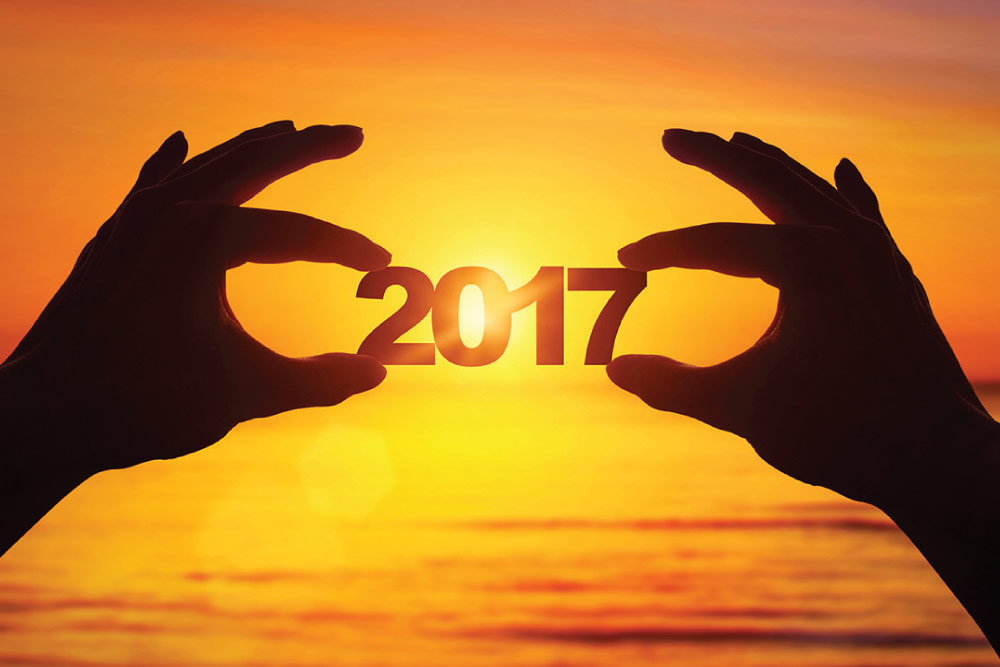 By all accounts, last year was tumultuous for major retailers, and the experts say you can expect more of the same this year. Evidence to back up this proclamation didn't take long to materialize. In January, The Limited filed for bankruptcy, Wal-Mart slashed jobs, Sears Holdings said it will shutter Sears and Kmart stores and fashion label BCBG Max Azria announced it was restructuring and closing some of its own stores.
All this begs the question: If times are precarious for the big guys, what hope do the little guys have? Plenty, turns out.
Danny Silverman, head of product strategy at Clavis Insight, a provider of online retail store analytics for manufacturers, believes there are three overarching trends that will affect retail as a whole for 2017. One, U.S. consumers will increasingly buy online but pick up in-store—"click and collect." Two, omnichannel, or providing consumers a way to switch seamlessly between brick-and-mortar and online marketplaces on their way to a purchase, remains key.  And three, transactions on mobile phones will continue to climb.
From the perspective of the small mom-and-pop retailer, the "click and collect" trend is the most compelling to Silverman. "The 'click and collect' model can help level the playing field for smaller/local retailers," he points out, noting the technology is widely available and the action gets people into stores. "It has the potential to reverse, or at least puts some brakes on the trend which has seen bigger retail players continue to grow at the expense of small/local retailers."
Lila Snyder, president of Global Ecommerce at Pitney Bowes, sees the convergence of physical and online as one of the most important phenomena to watch in 2017. "We used to just talk about the shift of sales from brick-and-mortars to online, but what we've seen over the last 12 to 18 months is more of an intermingled experience," she says. "Retailers that can get the right interplay between physical and digital experiences will rise to the top."
If you're in the childrenswear market, particularly if you operate as a small independent specialty store, it appears you are less susceptible to the larger forces influencing large retail entities. But to get a better sense of what else children's boutique owners are predicting for the rest of the year, Earnshaw's batted the question over to them.
Social Media is Key to Getting to Know the Customer
When it comes to running a small specialty store, store owners are finding social media has become invaluable for driving new customers to stores and are dedicating resources and time to maintaining that communication.
"We're most active on Instagram," explains Carol Faber-Adams, owner of Torly Kids in New York, noting she has shifted dollars and resources away from advertising to focus on social media. "I target the tween market, and that's where they're at. I'm also on Twitter, Facebook and Snapchat. My staff puts together a couple of outfits a day and snaps shots of them. I usually have three days worth of posts sitting on my phone ready to go. It's an awesome free way to reach people."
Corrine Barth, owner of Elegant Child in Boca Raton, Fla., says she is finding that getting to know the customer is key to her business and social media is the the best conduit for doing that. The store holds VIP events to reward them for their loyalty and spreads the word via Instagram and Facebook. "For us, personally, our first priority is brick-and-mortar," says Barth. "But we are using Instagram and Facebook as a way to keep them informed and give them reasons to come in."
"We post three times a day sometimes," echoes Shanlee Johnson, owner of Little Birdies Boutique in Washington, D.C. "We find that personal communication with a clients—getting back to them quickly—often results in a sale."
To pique Instagram followers' interest, store owners advise peers to pay attention to the quality of the photograph posted, promote holidays such as Groundhog Day or Chinese New Year as opposed to better-known observations such as Valentine's Day and use the store's brand name often. "You want people to see your brand as much as possible," says Faber-Adams. "When I was in school, 10 touches was enough to reach customers. Now I think it's more like 1,000."
The Next Big Tech Thing
Children flocked to Facebook, then parents joined and they fled to Instagram. That seems to be the migration order as retailers describe keeping up with the kids. Snapchat is currently the platform du jour and, like the nightclub scene, it's anybody's guess what the next hot social medium will be. When it comes to technology that can improve buying on social media, however, that's much easier to for store owners to imagine.
As anybody who remembers how slow and clunky the Internet was in its early days can attest, there comes a time when people can envision the future, or as tech author Steven Johnson, who penned Where Good Ideas Come From: The Natural History of Innovation, calls it "the adjacent possible."
While some retailers are focusing on voice-activated shopping like Amazon's Echo—techies, listen up—smaller retailers have other ideas. Stephanie Goldstein, owner of Stoopher & Boots in New York City, says her ideal "adjacent possible" would be a better integratation of social media with a click-and-buy mechanism linking to the store. Like other retailers, social media such as Instagram and Facebook are the primary drivers of bringing people into her store and a seamless click-and-buy mechanism on either of those platforms would fast become an integral part of her business. "I don't even think it's that important to have a standalone website," she posits. "My inventory changes way too fast and way too often. I'm constantly maintaining Instagram and Facebook."
Create an Unforgettable Experience
Aside from social media and getting to know your customer, childrenswear retailers tell Earnshaw's that creating an unforgettable experience for children, particularly girls, is key to securing loyal customers long-term. "Especially for my tweens, it's letting the kids experience what they like and help them find what they like," says Terryn Mann, owner of B Kids Boutique with four locations scattered across Louisiana, Alabama and Texas. "They walk in very timid and unsure of her own body type," she adds. "We say, 'hey, let's try a couple of things on, and you tell me if you like the style.' We're here to help and make sure it fits right. It's very important for self-confidence."
Sometimes a girl knows what she wants long before she and her parents enter the store. Particularly in the tween market, a joint buying experience between mom and child, negotiations have likely begun before the shopping excursion, according to Lisa Burik, owner of Frankies on the Park in Chicago. "Through trends and social media, she knows what style is and what her aspirations are," she says. "Then we as retailers have to give her a positive experience. Our customers are the star of the show. You have to make that experience unforgettable."
Evilina Rogers, founder and owner of Pink Lemon Blue Lime, in Westport, Conn., has been testing out novel ideas such as creating a baby basket bar. "We have a bunch of choices," she says. "We have rompers in three different colors and sizes, a rattle and a bib that comes with a little hair and brush set. We've been getting a lot of great response." Creating the experience is how a small specialty store can differentiate itself from the Amazons and the Gaps of the world, she says. "Our price is never going to be the lowest but we're always looking to do something different."
Becoming part of the local community—creating a place where people want to come to attend events and bring their friends—could be the best experience of all and one that plays especially well to to a small stores' advantage. "I feel like people want a place to go," Rogers says. "People miss that a little bit. You can't get that at Gap."•