Back-to-school is an opportunity to connect with customers, introduce inventory and bump up bottom lines.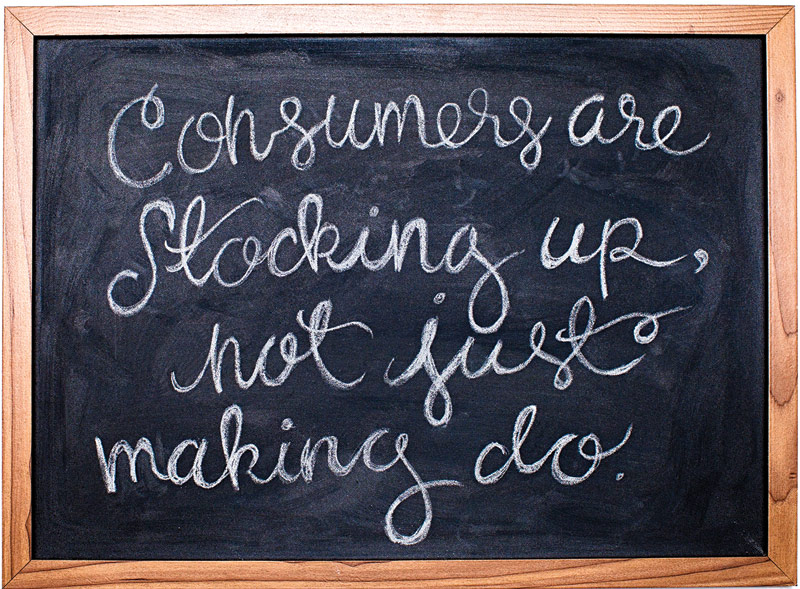 Last year, back-to-school spending was notable for a number of reasons. While online shopping and social media continued to influence the way people shop—62 percent of consumers researched online before making a purchase, according to the consulting firm Deloitte—in-store shopping continued to dominate the back-to-school season with two-thirds of the budget for clothing and school supplies spent in a physical store.
Mirroring this trend, Melody Joy Snelen, co-owner of Kyds Children's Boutique in Neptune Beach, Fla., along with her sister Rachel Crismond, says her website serves to inform customers. However, when it comes to purchasing, they'd rather do it in person.
"Pictures don't do the products justice," she explains. "Things often don't fit, and there's variety of selection. We had a little 8-year-old girl this week who was more of a size 6 or 7. Not to mention, she enjoyed trying on a number of outfits. It's the whole experience that you can't get online." For this year's back-to-school season, Kyds is betting on washed denim, graphic tees and trucker hats by brands like Hudson Jeans and DL 1961 for boys. For girls, PPLA's soft T-shirts and leggings and Kenneth Cole gladiator sandals are expected to do well, along with crystal headbands with pompoms. "It sets the stage for the whole year," says Snelen. "Making a good (sartorial) statement helps boost  their self-esteem and helps them with school."
Customers have been "stocking up" rather than "making do," according to the National Retail Federation. In its annual back-to-school survey in 2016, the NRF reported that families with children in grades kindergarten through 12 planned to spend an average of $673.57 on apparel, up 9.6 percent from last year and a total of 54.8 percent over the past 10 years. That's a significant expenditure, considering that American consumers expected to spend only a few hundred dollars more ($935.58) during the holidays in 2016.
To be sure, some retailers plan to keep a close eye on inventory levels as more families spread their shopping  more evenly throughout the year. "Last year was strange," says Melody Ma, owner of Purple Mango in Houston. "During back-to-school, people held back, and I'm still puzzled." As a result, Ma is exercising more caution this year and adjusting her buys.
And while it is true families are still looking for bargains, it appears that customers are less concerned with the economy than in the recent past.
Overall, fashion-foward items are expected to carry retailers through the season. "With the huge success of Supreme and the Yeezy collections, to name a few, boyswear will look to key items such as the relaxed tapered jogger, tracksuit and the ongoing highly successful commercial item, the bomber jacket," says Erin Rechner, senior editor of kidswear for the trend forecasting firm WGSN. "Girls' items are all about texture. Core bestsellers such as the moto jacket, bomber jacket and sweatshirt are updated with fur and high-pile materials."
Children return to school in the Atlanta area as early as August so the summer is all about stocking up on gear, such as backpacks customized with monograms, and clothing for that first-day-of-school photo op. "I've seen an increase in traffic," notes Vicki Davis, who owns the Childrens [sic] Shop, along with her partner Karla Smith. "I think the economy has changed for the better, and we're seeing our neighborhood build back up. I think that people are spending a little bit more and one of their priorities is their children." School motifs such as pencil patterns, ABC 123 graphics, bookworms, chalkboards and apples are all popular. As in years past, Davis plans to use Instagram and Facebook to preview new looks and drive traffic to the store.
For some stores, back-to-school represents a valuable opportunity to refresh the store and introduce the customer to new apparel, gifts, accessories and toys. "I love the change," says Joanne Chamberlain Krakora, owner of Little Threads in Chicago. "I love resetting the shop and always look at it as an opportunity." Because of the area's Catholic schools, which require students to wear uniforms, Krakora says the boutique does well with basics such as white, navy and beige socks, belts and T-shirts. "It's great to manage inventory, but having a relationship with our customer is singularly the most important thing to me."
Other stores view back-to-school as an invaluable time to boost profits. Rachel Uchitel, owner of Wyatt Lily in Scarsdale, N.Y., shops well-known names like Wildfox and So Nikki but hones in on items that may be overlooked by bigger stores. She'll take a plain jean jacket, for example, and customize it with patches and pins. She also developed her own line called Wyatt Lily NYC to lure customers to the store. "As a retailer you're always looking for ways to make a profit," she says. "I'm optimistic. I'm the owner, and I truly believe that if you build it, they will come."
Lunchboxes, backpacks and neutral polos perform well at Little Bambolina Boutique in Shreveport, La. Despite the temperate weather in the South, coats and sweaters are also expected to fly off the shelves. "Even though it's hot, my customers know that by the time it gets cold, we'll be sold out," says owner Prissy Ferlito. "If you know your merchandise, know your customer, give them good service and good product, you will do well," she says.