Despite the hard hits retail has taken this year, childrenswear execs are ready to tackle Holiday '16 sales, and their outlook has never seemed quite so merry. Here's what you might be glimpsing through the windows this year.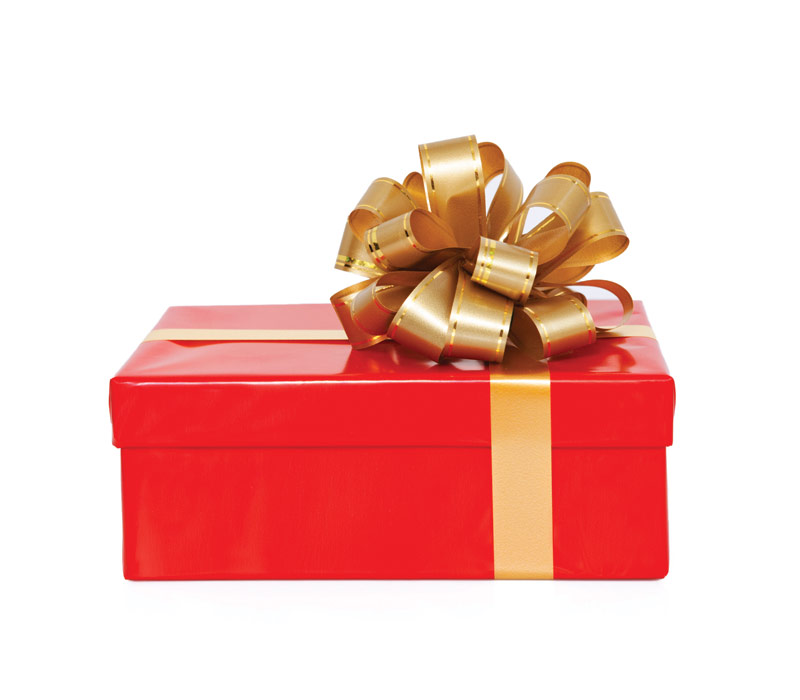 Optimism has made a very welcome comeback, amidst a stream of store closings and shaky sales patterns. It would be understandable if childrenswear execs had less-than-favorable sales forecasts for the holiday season. But, instead? Industry insiders are developing new strategies to make sure the littlest ones have the happiest of holidays to come and agree they can't wait for the festivities to begin. Best of all, they're giving us a glimpse of what we might be spotting in store windows and under the Christmas tree this year.
Growth of holiday-specific retail sales last year was reported to be at a healthy 3.2 percent, according to The NPD Group, Inc.'s chief industry analyst Marshal Cohen. Jill Callan, owner of Tiny You Children's Boutique in Long Island City, NY, says that, despite the tricky weather, holiday sales last winter was the store's best yet, and forecasts that sales will be even better this year. "Each year I learn a little bit more about my customers," she explains.
Others are equally optimistic. Meg Fisher, owner and founder of Lincoln&Lexi in West Des Moines, IA, says that her sales for Holiday '15 were up about 10 percent from the prior year, and expects a 15 percent increase in sales this season.  Fred Pannek, president of Mud Pie, also reports having had a "terrific" holiday season last year and expects sales to be even better this year. "Based on sales thus far, we are on track to have the best Fall/Holiday kids' launch in Mud Pie history," he says.
This is not to say that brands and retailers are not without uncertainties. In addition to erratic weather, industry figureheads like Pannek point out that the presidential election cycle is a point of concern, as elections bring with them an air of uncertainty.  And while some challenges may be unavoidable, industry execs are finding creative ways to keep both customers and themselves happy. Sylvia Thompson, retail store manager, at Zutano Company Store in Montpelier, VT, adds that election years can often invigorate the economy and since the joblessness rate has lately dropped below 5 percent, consumer confidence may actually be strengthened. Callan, on the other hand, says that she cut back on the winter accessories—last year, unseasonably warm weather put a damper on the store's accessory sales—with the assurance that if she needs to reorder, she'll be able to. She also notes that last year her team made up for this with unique gifts and more season-less clothing.
Retail Editor Sidney Morgan-Petro, at trend forecasting service WGSN, adds that the shift away from gifting and towards experiences will affect all categories this upcoming holiday season. "Childrenswear is no exception," she cautions. "While this has been a known threat to the apparel industry for some time, it is posing a greater concern for Holiday '16 as retailers are finding innovative ways to address the problem, making it harder to compete with outdated retail strategies." The brighter side, she says, is that retailers are reacting and learning to combine experiences into gift packages, offering in-store activities that coincide with product purchasing and sponsoring relevant events. "All these things will have an impact on the overall brand recognition and identity perceived by the child and/or the parent," she adds. Morgan-Petro optimistically notes that the children's market is especially prime for this new way of delivering goods. The element of playing dress-up opens up a world of possibilities for experiential gifting, she explains, referencing American Girl and its "store of the future," its New York flagship slated to bow Fall 2017, in which customization and personalization are the focus (including features ranging from an in-store studio to private rooms for hosting parties).
Many challenges affecting retail are not tied to a specific season but persist all year long. Thompson says that, as with most small shops, her team is concerned people will shop too much online and risk "missing the lovely experience of walking down a quaint Main Street in their community and supporting their local shopkeepers." As Cohen describes, online versus in-store sales will differ. "Yet again online will erode in-store sales," he says. "Also, online and in-store sales will start earlier yet again this holiday," he predicts. Fisher adds, "When I am doing holiday buying, or really any inventory buying for that matter, you always try and make your best guess on what styles and sizes are going to sell. It's always hard to know what the most popular size for that season will be," she explains.
Fittingly, when it comes to what should be stocked, industry execs have predictions about what will be trending this season. Callan notes that her store's clothing sells well, especially picture-ready outfits and accessories for the holidays. "We've already started to expand our accessory lines," she states. Fisher expects the family PJs from Hatley will sell well this season. "We have done them the past two years and they do very well for us," she says, adding that Kickee Pants always sell well year-round. The store's custom and personalization does great for the store all year, she confides, but does even better for the holidays. Finally, she forecasts the store's new subscription boxes to do tremendously well.
In terms of what retailers can do to drive store traffic for the season, the possibilities are endless. Right now, Cohen laments that there is too much sameness and not enough innovation. "Nothing has stepped up to make the kids' business grow beyond a small projected growth number," he says, urging industry actors to "shake things up and drive traffic to stores." Keep in mind that promotions don't mean more business, he points out, just earlier business. "Find areas for growth other than just trying to sell more of the same items," he recommends.
Some innovations by retailers have been highly successful—and, this season, industry insiders are describing even more exciting ideas. Callan says the biggest draw for Tiny You will be an appearance by Santa Claus. "Two years ago we had a line outside the door—in the rain— just waiting to see him," she recalls. And, last year, her team had a local photographer for the event so parents could use the pictures for holiday cards or presents. "Everyone left with a smile and with their holiday shopping for the little ones done," she reflects. This year, her team plans to repeat the event over several days since her team booked out all the photo sessions within a few days. "It's become quite a draw in the neighborhood," she confirms. In addition, she says her store also will have several shopping nights where it will stay open later than usual and offer beverages and bites to encourage adults to shop and relax.  Finally, the store offers free gift-wrapping year-round. "It's a bonus to those who shop here—one less thing to do at the holidays," Callan explains.  Giving back is another focus for the brand. "We do a toy drive. Giving back is a big part of our season," she states. With the Santa event, "Moms Night Out Shopping Event", holiday music and holiday store ambiance, it would be difficult to walk out of the store and not be thrilled about the holidays, Callan says.  "We make it enjoyable to shop—it's all about the experience and making things easy for our customers," she affirms. Lincoln&Lexi also brings in Santa for a weekend of mini photo sessions, says Fisher, noting that it's a hit with children and parents alike. "We do a lot of specials focused around the holiday season. Last year, we did 12 Days of Christmas and we saw sales drastically increase and the foot traffic and response to the emails were fantastic," she enthuses. "This year, we will try to get holiday items in even earlier, before Halloween. Grandmas are Christmas shopping earlier and earlier each year." Fisher suggests a sensory-first experience. "I think all five senses need to be hit! Decorate your store so it looks like Christmas when [customers] walk in, have Christmas music playing, burn candles or have wall plug-ins with holiday scents, have products out with little signs that say 'try me' or 'touch me' on your cozy pieces, and have cookies or candy canes for your customers to take with them on their way out," she suggests.
Zutano Company Store, Mud Pie and NYC-based Torly Kid note that being involved in the community and/or philanthropic efforts, is a part of their holiday mission to connect to consumers. Owner of Torly Kid, Carol Adams, says her team feels it generates awareness, loyalty as well as general "good vibes."  Thompson adds her team also maintains a highly active community on social media and is constantly engaging with their customers with promotions, ranging from in-store giveaways or discounts that are announced online, to gift-with-purchase opportunities. Last year, for example, the team gave away a signature Zutano red polka-dotted ball with holiday purchases. "We also support our local newspapers with ads and also advertise in media that reaches new moms in the Northern Vermont area," adds Thompson. New for Mud Pie this year is the production of product videos that will be available for retailers to use for staff training or to incorporate into their store displays. "Video is a very powerful selling tool, so we are hoping that retailers will find them helpful," remarks Pannek.
Furthermore, WGSN's Senior Kidswear Editor Erin Rechner says that consumers are striving for meaningful pieces and value in terms of holiday gifting. "I think that this new wave of personalization could be the perfect way to move forward special gifting items," she muses. "Kids today are less into specific brand loyalty in apparel and more about new tech items and real experiences." In other words? "Perhaps rethink that traditional intarsia sweater you always buy your nephew and consider purchasing a day trip to that new virtual reality rollercoaster that just opened instead." Rechner adds it should be kept in mind that customization is a strong trend, spawning new ways to present products to customers." It's advisable to watch the film space, she continues, to see what will be "hot" for licensing, too. She mentions key films that will be relevant around the holiday season sure to bring strong products include Trolls and Fantastic Beasts and Where to Find Them (as well as the recent The Jungle Book and The Secret Life of Pets). Another thing to keep in mind for the season, Cohen adds, is that last year many retailers did well early but then ran out of key items early. "Pace yourself with staggering promotions so the second wave of holiday shoppers can drive some big volume when they start their shopping for holiday," he advises.
And last, but certainly not least, retailers are (and should be) paying enormous attention to their holiday window displays. Cohen states that store windows and displays continue to play a tremendous role in driving impulse purchases, which represent a whopping 45 percent of purchases during the season. Rechner agrees they are paramount. "In the age of everything being posted or snapped, an Instagrammable window display is key to creating buzz and excitement for the holiday season," she says.  "This in turn won't necessarily generate sales for the brand but it can definitely be a stepping stone for future sales. People are craving interactions with brands so anything that can create a connection through the displays is even more important these days."
Last year, at Tiny You, the store was decorated with lights, evergreens and oversized holiday bulbs, which was effective in that it made the store visible from blocks away. Zutano Company Store in the past has had a local artist create a Victorian-inspired hand-painted backdrop featuring a colorful fireplace mantel along with a portrait of a toddler.  While the store's window is small, the scenes have been lush, consisting of everything from sledding mannequins bedecked in Zutano furry hats and booties to a wandering penguin, brimming with Zutano accessories. "Lights, snow and hand-decorated fir trees guarantee the amazement of every passer-by," Thompson explains. At Torly Kid, the window inspiration comes from Pinterest. "We have limited resources and a small space to work with so we try to be creative," Adams says. "My kids are artistic so I always get them involved." A Santa sleigh that was made a few years ago out of cardboard boxes comes out again every year.
Pannek says that for Mud Pie's Atlanta showroom, the team literally added window displays as a method to highlight new collection launches. A store display seminar about "creating compelling displays from autumn through the holidays" will be presented to retailers at the Atlanta Gift Show, and the session  will be made available to retailers on the company's website. Fisher says that Lincoln&Lexi starts decorating for holidays early (last year, as early as Halloween). "We always try and make our window displays appealing," she says. "We have a few Christmas trees we set up, we hang garlands, lights and Christmas bulbs throughout the store and wrap fake presents to put under the tree. When people see items hanging on the tree or under the tree, it allows them to see how it looks and they can visualize the items on their tree." The result, according to Fisher, is it makes for more "impulse" purchases.
Above all, remind your sales associates to get in the holiday spirit. "Always be warm and welcoming," offers Thompson. "The right displays, a warm and welcoming atmosphere and an environment that makes a customer feel at home will no doubt maximize sales."
Pannek emphasizes that stores need to distinguish themselves. There is great competition for consumer dollars, he explains, so what is important is to give customers a reason to shop in your store, specifically great service, in-store events, gift wrap, giving something back to the community, and whatever is unique to the brand. Beyond that, "A great attitude and a smile go a long way," he says. •