NAME: VIVIAN (A.K.A. THE BOY REPELLER) AGE: 10 HOMETOWN: NEW YORK CITY Since May, our guest stylist, Vivian, has been sharing her quirky fashion sensibil- ity on her blog The Boy Repeller. Inspired by Leandra Medine's popular blog, The Man Repeller – a tongue-in-cheek look at fashion that may repel the opposite sex (i.e. overalls, […]
Vivian - Age 10
Stylist's own button-down shirt, Liv B. plaid pants, shoes by Crewcuts, Zuzii bow necklace and headband, stylist's bracelets.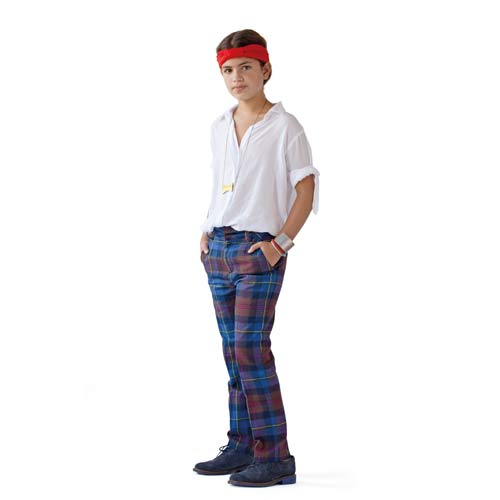 Vivian - Age 10
Liv B. hi-low tee, Kickle by AlexandAlexa pants, Superga polka dot sneakers, stylist's own handmade jewelry.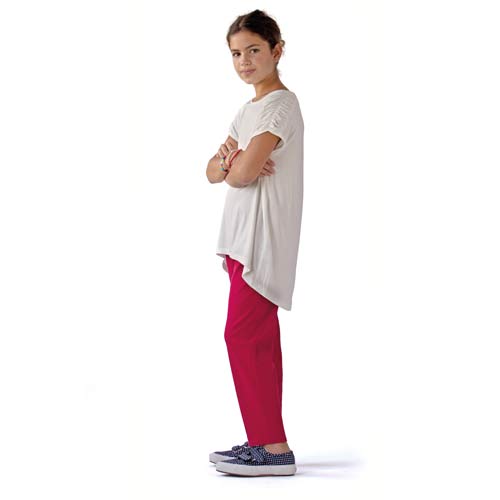 Vivian - Age 10
Liv B. T-shirt, Ralph Lauren yellow jeans, Crewcuts desert boots, stylist's own handmade jewelry.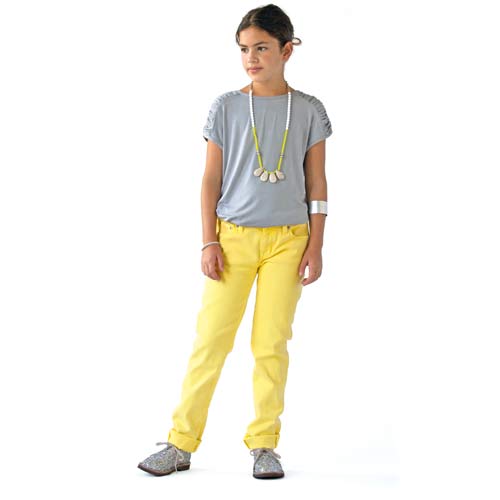 NAME: VIVIAN (A.K.A. THE BOY REPELLER) AGE: 10 HOMETOWN: NEW YORK CITY
Since May, our guest stylist, Vivian, has been sharing her quirky fashion sensibil- ity on her blog The Boy Repeller. Inspired by Leandra Medine's popular blog, The Man Repeller – a tongue-in-cheek look at fashion that may repel the opposite sex (i.e. overalls, shoulder pads, clogs)— Vivian chats about everything from her adoration of preppy collars to her collec- tion of dolphin-themed accessories and her eye for fringe.
The tween counts the Crewcuts store in her Upper East Side neighborhood as one of her go-to sources to pick up some must-haves like classic blue jeans and ultra soft tees. "I don't like anything too fitted. I like pants and hi-low shirts," she said as she scooped out her looks from the Earnshaw's closet. Methodically, she paired the casual pieces with off-beat accessories including some of her own jewelry de- signs and baubles brought from home. Her eclectic shoe collection made the ensembles pop. We chatted with the stylish ingénue about some of her fash- ion favorites and what makes her look all her own. —Angela Velasquez
How would you describe your style?
Casual cool. I don't like anything too fancy or too relaxed, like I'll wear a big necklace with a T-shirt.
What is your favorite item in your closet?
The white button-down shirt I have on today. It's light and breezy. And I have a pair of black and white pants with a crazy print that I love.
Who is your favorite designer?
Isabel Marant. She has cool clothes.
What do you want to be when you grow up?
A fashion designer, and I'll call my line Boy Repeller!