Us Angels' President, Hank Shalom, and Director of Sales and Merchandising, David Gardner, talk about the recent acquisition by S&C Bridal and the next phase of growth for the special occasion dress company. By Jennifer Cattaui One dress at a time. This is how David Gardner, director of sales and merchandising, and Hank Shalom, president, […]
An Occasion to Remember
Designs from US Angels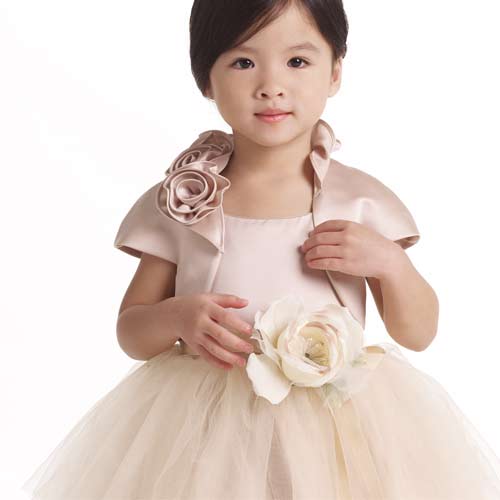 An Occasion to Remember
Designs from US Angels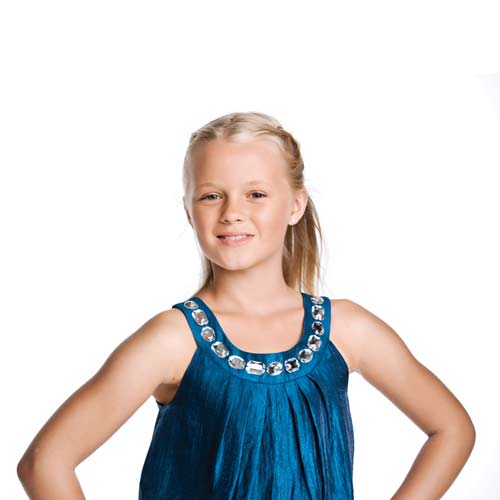 An Occasion to Remember
Designs from US Angels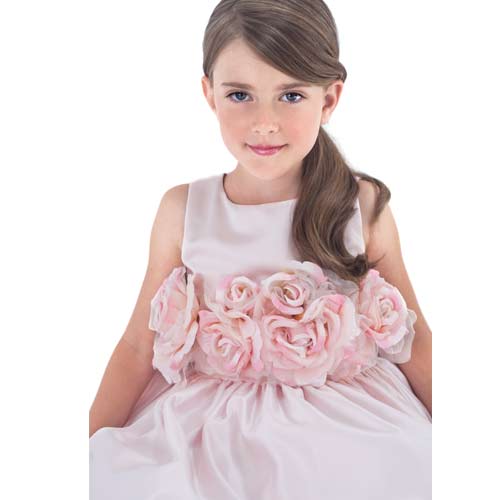 An Occasion to Remember
Designs from US Angels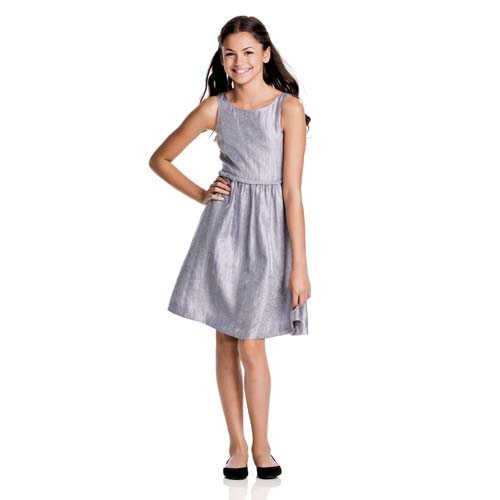 Us Angels' President, Hank Shalom, and Director of Sales and Merchandising, David Gardner, talk about the recent acquisition by S&C Bridal and the next phase of growth for the special occasion dress company. By Jennifer Cattaui
One dress at a time. This is how David Gardner, director of sales and merchandising, and Hank Shalom, president, and the rest of the Us Angels team approach the special occasion business. Friends Miriam Jacob and Norma Sawdy launched the company in 1998 with one distinctive flower girl dress. The original dress was so on-point that it's still being offered today. "It remains a top seller and has become the iconic Us Angels dress," Gardner adds.
In 2007 the company was purchased by a private equity firm, and most recently acquired by S&C Bridal on May 19, 2012. Although Miriam retired in 2009, Gardner says, "Norma continues to be the guiding light in the company."
In 2008, the company expanded its merchandise offerings into more casual, fashion-forward dresses for tweens with the launch of Blush by Us Angels. "Very quickly, this brand garnered as much positive brand recognition as its sister brand," Gardner says. Collectively, the brands cover over 1,100 retail accounts ranging from high-end department stores, specialty retailers and bridal boutiques to catalogs and premier e-commerce websites.
As borders diminish, opportunities grow for apparel companies: Gardner notes that nearly 11 percent of the vast apparel industry is dress wear. Last year, he says, 26,000 children in Los Angeles County received their First Communion. "These numbers represent a sampling of opportunities out in the marketplace—there is certainly room for growth," he adds. Being a staple in family albums and an integral part of fond childhood memories come with the territory in the special occasion business. The company receives letters weekly from parents and the girls themselves who wear their styles. "My personal favorites are the ones that detail every moment," Gardner says. "We received a letter this week from a mother in Staten Island, NY. Her daughters were lucky enough to be flower girls three times in 12 months. Both girls wore our dresses for each event. She described her daughters dancing, eating, running, napping, playing and finally falling asleep in our dresses on the way home," he recounts.
We had a chance to chat with Shalom and Gardner to learn more about the recent acquisition, their thoughts on the future of Us Angels and the opportunities within the special occasion market.
What advice would you give to others growing a brand? What have you learned?
DG: I was passed the baton only a few years ago. I have spent my entire 25-year career with only three apparel companies (Flapdoodles, Charlie Rocket, and Us Angels). I did learn pretty quickly to hire people in areas where I needed help. No one person can be an absolute expert. I am very fortunate to be able to work with the best team in the business. Our Sales Senior Manager Celinda Porterfield is the best sales person I have ever worked with and she consistently makes sure I dot the i's and cross the t's.
Was there one opportunity that helped move this brand in the right direction?
DG: Our business dictates a replenishment model. In the early days, a high-end department store invited Us Angels to be a part of a vendor trunk show; if consumer demand warranted a buy then Us Angels would be a part of this retailer's Bridal Salon business. I believe we received a little over a hundred dress orders from that two-day event. Us Angels had arrived. Today, we ship special occasion dress orders around the world—dresses leave our distribution center within 3 to 7 days, which is practically unheard of in this business.
How has the special occasion market changed over the years, and how have you addressed these changes?
DG: The special occasion market overall hasn't changed that drastically over the years. There continues to be approximately 2.1 million weddings in the U.S. every year. This number remains pretty consistent. However, in my opinion, the parents and children have become more aware of the fashion trends overall.
HS: One special occasion trend which we've noticed is a renewed interest in personalization. We created "A Custom Event," a category in which dresses can be customized through adding different types of sashes and flowers, available in a wide array of colors. This was our way of letting people who are looking for that extra detail choose their perfect little dress.
DG: "A Custom Event" was developed as a reaction to the bride wanting to have more options and the ability to customize the flower girl dress specific to the wedding. We offer five flower girl dress styles, six different sash fabrications, and eight flower options. The bride literally has hundreds of options available to make this dress her own vision. This concept has been a great success.
How did you know you wanted to grow with a partner or be a part of a larger company?
DG: For the past several years we were owned by a large private equity firm. It was my first experience working with such a large company and the resources available, the quality of people and their breath of knowledge was remarkable. However, we were not always speaking the same language: Their focus was different from ours. As a result, the decision was made to look for a new buyer. They gave us enormous support during this transition and we discovered what an ideal partnership or ownership group would look like to help us with our next wave of growth.
How did S&C's acquisition of Us Angels come about? What attracted S&C to the brand?
HS: It was a relatively quick transaction process. The brands have such amazing placement and we recognized the company as a true market leader. In this evolving marketplace, consumers are increasingly interested in what they are purchasing and we believe that brands that are leaders in their fields are invaluable.
What does this next phase represent for Us Angels and for Blush by Us Angels? What is the strategy or plan for the brands?
HS: Great design and exceptional quality are hallmarks of our two brands. We have bright plans to grow and develop our brands and that begins with product. For Us Angels, we have reintroduced our holiday dress line, which was met with an overwhelmingly positive reaction.
For Blush, starting with Spring 2013, we will be offering an everyday classification of dresses. Our retail base has asked for this category from us for a while, so we are excited.
What role do each of you play from a day-to-day perspective?
HS: On the sales side, I am evaluating our business and looking at opportunities to grow the brand within our current platform of distribution. On the marketing side, I am focused on implementing a new social media strategy that will allow our customers to connect with the rest of the Us Angels community. On the product side, I am focused on enhancing our assortment and updating our product lines to make sure that we are continuing to offer classic and beautiful dresses that are trend-right. We are also discussing some exciting future design collaborations. David will continue to drive the sales and merchandising for the two brands. Our LA sales and merchandising team will continue to be an integral part of this process.
What sort of challenges do you face building the next phase of this brand together?
HS: This is an exciting time for Us Angels. Our brand has such a strong following and we're fortunate to have amazing retail partners who are looking to us for new products. Our focus is on developing the business organically, in a manner that is consistent with our vision for the brands.
DG: The biggest struggle for me will be patience. I finally feel as though I have been given the "golden ticket," the keys to the chocolate factory. Our task now is to mindfully grow the labels without over-saturation or dilution.
What was your background before acquiring/becoming president of Us Angels?
HS: Prior to this, I worked as vice president of Taylor Fashion, a wholesale outerwear firm. My father owned the company and I worked there for three years. I learned the apparel business from him. I wouldn't trade that experience for anything in the world. Prior to that, I studied at the University of Maryland, where I majored in art history.
What trends do you see in special occasion?
DG: The two biggest trends I have realized are the expansion of the definition of what is considered special occasion and the increase in the number of flower girls associated with the wedding party. We were certainly delighted with the size of Prince William and Catherine's wedding party.
How are you positioned in the global market?
DG: The number one city in the world for weddings is Istanbul, Turkey; the second city is Las Vegas, NV. Our website recorded visitors from 194 countries worldwide. We currently sell to over 100 accounts in 39 different countries. We also have a distributor in Canada. We see global expansion as one of our primary growth vehicles.
Parties and fashion are things that girls, especially tweens like to talk about. Do you have a social media strategy that supports this market segment?
HS: Our social media strategy is to provide a platform where customers can share their stories and experiences not just with us but with the entire Us Angels network. A Facebook group and a Twitter feed are in the works and we plan to have product giveaways, and to encourage people to share their personal experiences with our products.
How do you approach marketing special occasion wear?
DG: The special occasion model is different from seasonal collections. Special occasion is predominately selling one dress at a time, so our largest partnerships are with our retailers. We offer annual collection dress sample lines, look books, color swatch cards, postcards, photographs, and flower and sash samples to our customers. They in turn create an in-store presentation. We help the consumer with their selections and then follow up to ensure 100 percent customer satisfaction. Part of the success of this process is our retailer knowing they will get the dress or dresses they order on time and in the quality they expect.
What do you most look forward to in regards to the future of this brand?
HS: We are looking forward to growing the Us Angels brand by continuing to design beautiful dresses that will help young girls feel beautiful, happy, and confident.
What's the bottom line?
DG: We know that every dress we ship will have a story and a captured photo-op moment associated with the event. The driving force is to never disappoint a bride, or a little girl, for her moment in the spotlight. Special occasion wear certainly isn't brain surgery or rocket science, but our team does take it very seriously. We have a lot of fun and take on the responsibility as our own.