John T. King, vice president of Disney Consumables and Disney Baby, showcases the brains behind the magic by detailing the wants, needs and insecurities of Millennial parents.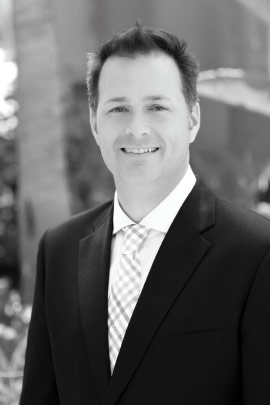 There's nothing "magical" about the brilliant teamwork and extensive research that fuels Disney's ever-popular brand. This year, the iconic mouse that puts smiles on the faces of generation after generation is turning 90, and The Walt Disney Company is working its tail off for a top-notch celebration.
John T. King, vice president of Disney Consumables and Disney Baby, says the anniversary has been well-received with much still to roll out. "You're going to start to see a lot more activity in the marketplace, both from a product perspective and from overall marketing activities," King says, noting recent Disney Baby partnerships with Milk Snob, Líllébaby, Freshly Picked, Aden + Anais, Petunia Pickle Bottom and Maxi-Cosi. "It's just so rewarding to see the emotional connection Mickey continues to bring families after 90 years," he adds.
King affirms nostalgia as vital to the Disney Baby brand's strategy. "It's the circle of life, if you will," he says. "These memories become the nostalgia for a child, who becomes a parent, who then wants to share that with their own kid." As a result, Disney Baby uses Mickey and Minnie
as its core characters with occasional expansions into other popular
franchises like the princesses. Products are often branded with a "softer and cuddlier" style guide aimed for ages newborn to 24 months with a target customer of prenatal moms, first-time parents and experienced parents.
But understanding this demographic is a constant work in progress. Just last year, King says the team conducted widespread research on consumer perception of Disney Baby. "We needed to ensure our brand positioning, packaging, product design, marketing and distribution approach aligned with Millennials and, quite frankly, now the Gen Z customer as that demographic gets into the baby-making years," he says, noting that the process started with extensive consumer panel research. "We found that we weren't 100 percent aligned with the trends out there, so there was opportunity to shift." King says there was also an opportunity to be more consistent in the brand's approach across the different business segments internally at The Walt Disney Company. "We always want to deliver an on-trend and accessible lifestyle brand that reignites this nostalgic connection that has carried us to where we are today," he says.
To be most effective, King says the brand simplifies its approach into six key moments of the day: getting ready, the nursery, bath time, on-the-go, mealtime and playtime. "It's about delivering a holistic solution to parents throughout the day—always being accessible and top of mind," he says, adding that market success comes from staying timely and relevant. "The key is putting yourself where they're looking, but having engaging content that keeps them wanting to come back," King says. "Because if you don't, they won't come back."
What did your research show about the Millennial mom?
Overall, the responses unveiled how self-conscious the Millennial mom can be, as well as how important being a parent is to their identity. And in today's digital environment, moms face more pressure to be "the perfect mom," both online and in person. There's a lot more anxiety to do and buy the right thing than ever before.
So what's a brand to do to try and alleviate that anxiety?
It's incredibly important for children's brands to be on trend. Millennial moms are heavily influenced by what they see online and often want the aesthetics of their kids to reflect their own style and interests. Parents these days are really striving for those shareable moments on Pinterest and Instagram. This goes beyond clothing—parents want their baby's nursery to be an extension of the rest of their home. We're seeing less vibrant colors or huge character displays. They want subtle patterns in soft, neutral colors.
How much are these parents willing to spend?
While they don't necessarily have a lot of discretionary income, they're willing to spend on items that deliver value and function. However, they rely heavily on parents and gift-givers for a lot of their purchases.
What would you say is the biggest challenge for our industry right now?
There are a couple. I think it's a very relevant conversation for the baby industry to point out the lower birth rate. So fewer kids means companies have to get creative to drive more business. Of course, this will ebb and flow over the years. In addition, we've been seeing quite a few retailers closing their doors of late, which has been disappointing. While I feel that each one that has closed has unique circumstances, at a high level, it's just too much of doing things the same old way. Mainly not listening to the consumer, which really doesn't work nowadays because the market has flipped. Instead of manufacturers and retailers determining what consumers are buying, consumers are now telling retailers and manufacturers what they want. Those who have adapted to that idea have been succeeding, but those who have resisted and aren't evolving are fading away. Again, every instance is different, but that's the new market dynamic in general.
Is the "retail apocalypse" as bad as the press reports it to be?
I'd say last year was probably the most historic time for retail with the greatest number of bankruptcies—what some call the "retail apocalypse." For companies like us, it makes it challenging when a lot of key retailers are going bankrupt and folding. It certainly keeps you on your toes.
How has it impacted Disney?
We notice it, but it's okay if you know how to evolve. For us, it's really about continuing to evaluate what that retail environment looks like and putting product where the consumers are shopping. Our strategy has been to keep having a strong presence in stores—even in this post-Toys 'R' Us/post-Babies 'R' Us era. We want to deepen our relationship with those brick-and-mortar retailers that are still standing. We want to broaden other relationships with folks that maybe are engaging more with us now that they are looking to fill the void that was created by the Toys 'R' Us/Babies 'R' Us absence. It's still very important for us to have a physical outpost in retail where guests can really interact with the brand.
It's omni-channel or bust these days, correct?
Absolutely. Millennial parents are very connected to their devices, which is something a brand or retailer can't ignore. It's about getting the right content and product where the customer is spending their time. It's about having the basics a new mom wants for her first
baby shower down to the trendier gift items for her next child's
'sprinkle.'    
How have you created a connected digital experience that drives engagement?
We provide uniquely Disney moments across all platforms. Those cute, cuddly and "aww" moments that consumers want to see and share. And using those online platforms, we feature select items from our Disney Baby line and point guests to where they might find them. So whether its ShopDisney.com, Walmart, Amazon, Target, you name it, we employ the like-to-buy approach where in that actual feed you can click the item you love and buy it. Sometimes it's as easy as 'what's in my nursery' or 'what's in my diaper bag' concepts that drive engagement. We also take part in influencer marketing.
Exactly how effective are influencers?
It works as part of our approach. Moms think these other moms are aspirational yet relatable. It's often just moms executing simple ideas or using everyday products that really work for them that other mothers in that space look up to for a little help.  Some influencers we've used include Jessi Malay (@jessimalay), Sazan Hendrix (@sazan) and Sadii (@blushbassinet).
How important is a brand's ethics to consumers today?
Very important. More people are connecting with brands as another factor in their consideration of where they're shopping or what they're buying. With that, those brand values and ethics need to be aligned with their own. It's not just the characters and stories, but our company as a brand comes with very high standards, ethics and values. It's part of what sets us apart from the competition. Disney has always been committed to providing comfort, happiness and inspiration to kids and families around the globe. Also, last year Disney contributed more than $348 million to nonprofit organizations helping kids, families and communities in need through financial donations, in-kind contributions and public service announcements. And this past March, Disney announced an innovative plan to dedicate more than $100 million in company resources, including cash, products and services, to reinvent the patient and family experience in children's hospitals across the globe.
How do you choose what brands to collaborate with?
We don't necessarily look for one certain thing. Like any good relationship, everyone has to bring something to the table. We want to work with partners who have something interesting to offer. It could be product innovation, a unique way they're manufacturing, a unique distribution strategy, a certain marketing hook—anything that makes for equal partners.
What are your most popular characters with your licensed product?
From a franchise perspective, there's the importance of leveraging the concept of nostalgia. So right now, the majority of Disney Baby products are Mickey, Minnie and Friends, but as we look to expand our franchise to reach Millennial parents and soon Gen Z, there's more consideration for the Pixar library as those characters will be nostalgic for them. Think Toy Story or The Little Mermaid, who happens to be celebrating her 30th anniversary in 2019! Just look at all the live-action remakes coming out. It's about keeping things fresh and exciting. We are leveraging that nostalgia to create demand for product. In the near-term, we'll continue to connect all the marketing activities of Mickey's 90th birthday. Although, you won't necessarily see a ton of merchandise with a 90th tag on it because of delivery timelines and how most of what we do is evergreen. We will also be deepening our e-commerce presence, exploring and experimenting with different things in that ever-changing world. We are in the process of curating a Disney Baby collection on ShopDisney.com, as well as some special Disney experiences with other e-commerce platforms. More on that will be released next month as the magic continues!