Lillébaby
Loaded with interior and exterior pockets, new nylon diaper bags by Lillébaby, include the Oslo messenger bag ($41 wholesale) and Stockholm shoulder bag ($36). Each comes with built-in stroller clips and removable changing pads. Call (866) 782-6222 or visit www.scichild.com.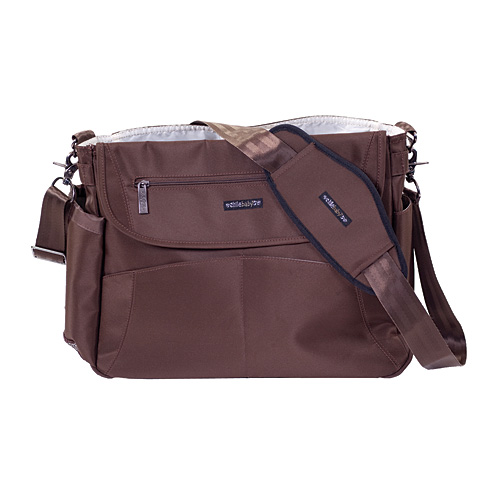 Baby Potential
Baby Potential jumpstarts "Career Day" with a line of future-oriented long- and short-sleeve one-pieces and tees. Twelve silk-screened and embroidered gender-neutral patches showcase themes like teacher, artist, chef and philanthropist and coordinate with solid pants, skorts, bibs and burp cloths. Sizes range from newborn to 4T. All pieces wholesale for under $10. Call (210) 824-2100 or visit www.baby-potential.com.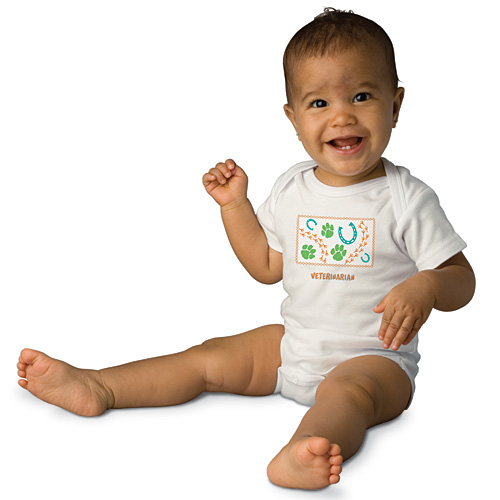 Two Flowers One Bear
Two Flowers One Bear adds to its collection of plush products with a new security blanket. Offered in light pink, blue, vivid floral, monkey and geometric prints, the polyester blanket features loops and rings that secure onto strollers, car seats, carriers and shopping carts. The wholesale price is $21. Call (310) 316-0494 or visit www.twoflowersonebear.com.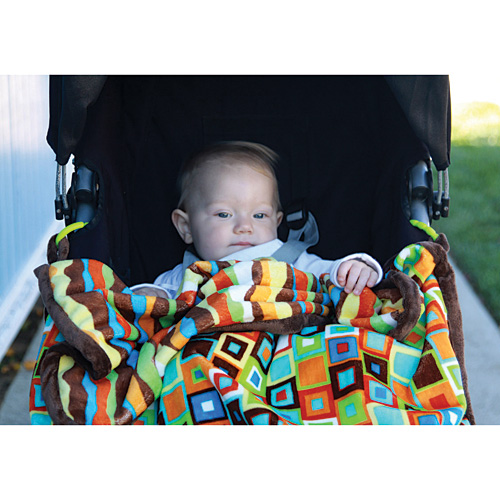 Trend Lab
Trend Lab introduces Mini Cakes: velour receiving blankets rolled around three bibs and tied with ribbon. A bath-themed option pairing a hooded towel with washcloths is also available. Mini Cakes are packaged on a cake platter and include a gift tag. They wholesale for $9 to $15. Call (952) 890-6700 or visit www.trend-lab.com.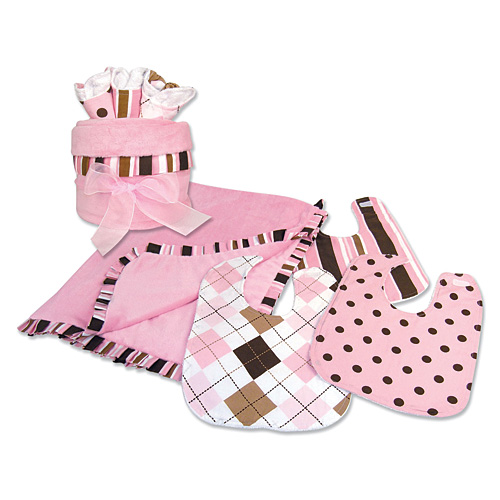 Snazzy Baby
Snazzy Baby of Australia introduces kneepads made from neoprene to protect new crawlers and walkers that can double as elbow pads. They are offered in four kid-friendly colors and wholesale for $11.56. Value packs that include matching legwarmers are $14.56. Call (978) 471-9523 or visit www.snazzybaby.us.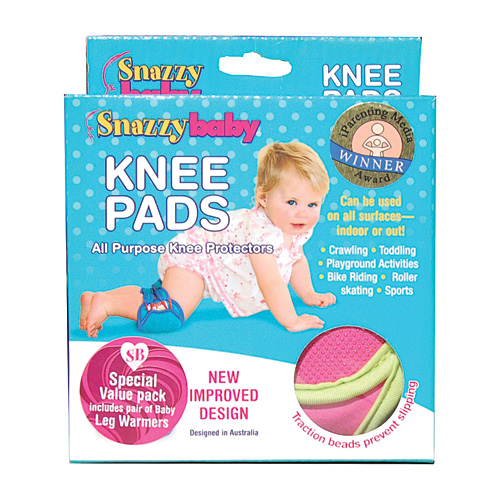 Rock Star Baby
Rock Star Baby, a brand by Bon Jovi's drummer, Tico Torres, adds two gift sets to accompany its edgy apparel and accessory designs. The bottle package includes an 8-ounce feeding bottle, three pacifiers and a pacifier clip in pirate, heart/wing or tattoo motifs. The dinnerware set—available in heart/wing and pirate designs—includes a plate, bowl and cup. Each set wholesales for $19.50. Call (214) 742-6111 or visit www.rockstarbaby.com.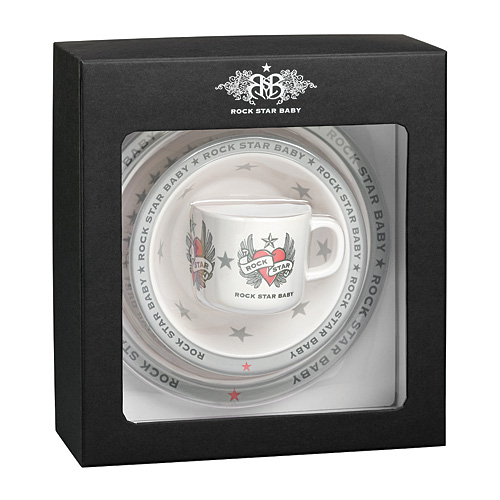 Timi and Leslie
Timi and Leslie's latest trendy designs easily transform from diaper bags to handbags to work totes. Styles include the faux leather Baby Jane ($78 wholesale) with antique brass hardware, the Camilla duffle ($75) and the Hannah tote ($73). Each bag contains a bottle tote, wristlet, removable shoulder straps and accessible pockets for storage. Also, the brand offers lower-priced bags that reinterpret three of its signature silhouettes in durable canvas. The canvas line is $34 wholesale. Call (213) 688-8804 or visit www.timiandleslie.com.

Kushies
Hoping to broaden its focus on layette and apparel offerings, Kushies has announced it is launching a separate division to cater to this market. President and CEO Sam Perez noted that layette and apparel has become an increasingly important part of the business and Kushies is dedicated to providing retailers with "the very best." All layette and apparel collections will be sold under three labels: Kushies, Blue Banana and It's My Planet 2. Each piece will be certified organic. Sales for Kushies' apparel division will be headed by Christine McCarthy of CMSM. For more information, call (800) 841-5330 or visit www.kushies.com.