RaiseFashion, an organization specializing in connecting Black-Owned Brands and Individuals to Fashion Industry Professionals for Pro Bono Strategic, Creative, and Tactical Support, provides a year-end update.
RAISEfashion Now, RAISEfashion Future
We are delighted to share that since our August launch, we have made over 300 introductions between Advisees and Advisors and provided over 500 hours of pro bono consulting to the RAISEfashion community.
Through these efforts we have provided access to industry experts, panel discussions for emerging designers, and valuable career resources to support and empower our advisees. Our Advisor network spans four continents, with representation from six countries including the UK, France, the Netherlands, Australia as well as multiple cities in the US including New York, Los Angeles, Seattle, Miami, and Dallas.
We are humbled and honored to share some notable milestones since our launch in August.
Official tax-deductible nonprofit 501(c)(3) status granted in October.
Rapid growth with more than 250 Advisee applications. With Advisors from across the industry, over 93% of Advisees have had meaningful mentorship and guidance across multiple disciplines.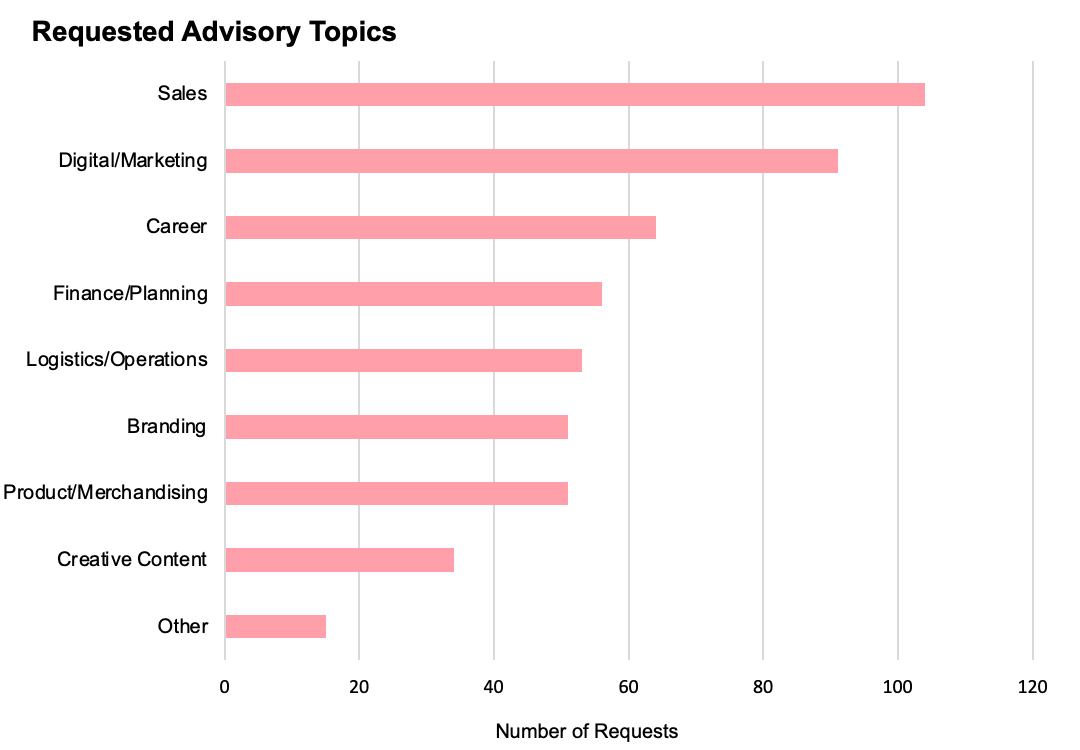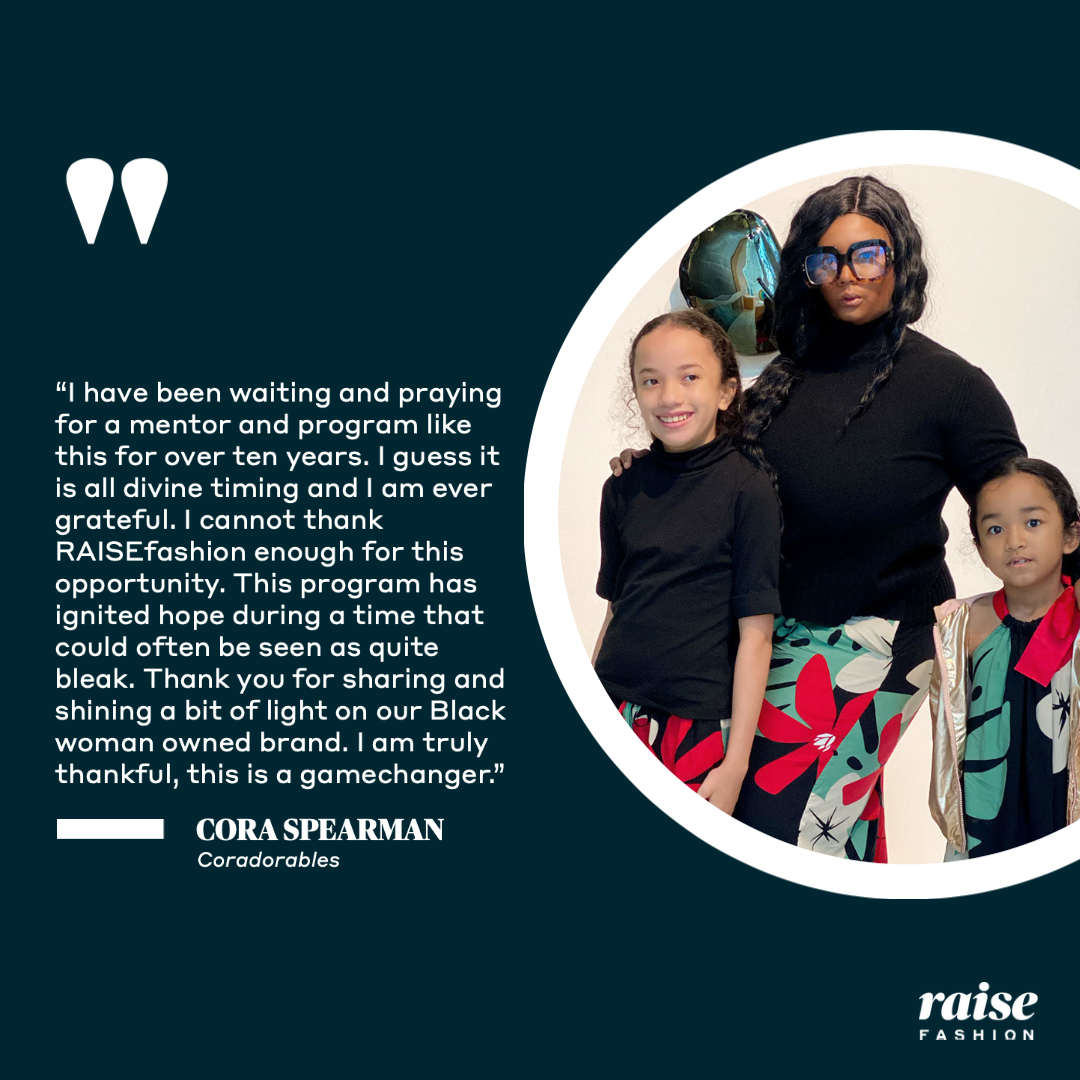 Harlem's Fashion Row / ICON360 partnership in September. RAISEfashion began our first official in-depth mentorship, which helped 27 grant-winning brands partnering with a C-Suite executive for a three-month experience. The ICON360 grant program was founded with the support of the Council of Fashion Designers of America (CFDA) to support Black, Indigenous, and People of Color (BIPOC) designers during the COVID-19 pandemic.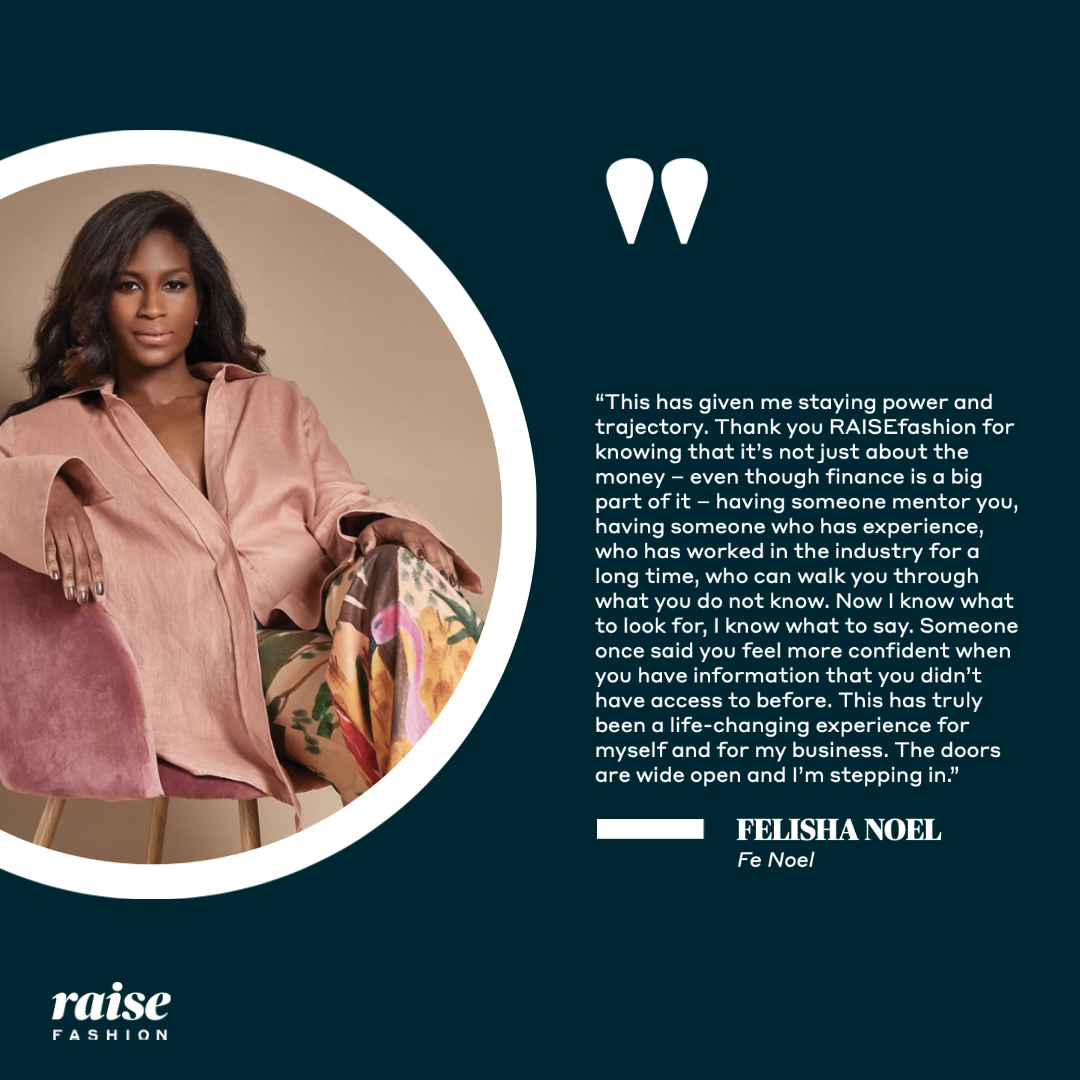 Financial Literacy training conducted by Goldman Sachs in November for 27 advisees through their 10,000 Small Businesses program.
We are encouraged by our collective progress in four short months, and yet there is still so much more to be done as these statistics show.
Black-owned businesses represent a mere 1.3% of total US sales (Small Business Administration).
From DTC brands to big box retailers, Black professionals typically represent less than 10% of retail's corporate workforce. (Morning Brew).
Only 8% of managers and 3.8% of CEOs are Black (Harvard Business Review).
Looking ahead, we are excited to share some of the ambitious plans and goals we aim to roll out next year.
Diversity, Equity, and Inclusion training for Board Members and Advisors in partnership with the GAP and leading Diversity, Equity, and Inclusion expert Amber Cabral (Cabral & Co).
The Business of Fashion to become RAISEfashion's official knowledge partner, providing free BoF Professional memberships for Advisees and quarterly business building-block programming with live panel events.
Internship program with four Historically Black Colleges and Universities (HBCUs) in partnership with the Anti-Racism Fund.
Dedicated virtual marketplace for BIPOC brands will be launching in conjunction with Harlem's Fashion Row and in partnership with JOOR, an industry-leading platform that enables brands and retailers to conduct business virtually. By featuring the virtual marketplace as part of JOOR Passport, this partnership with JOOR will provide participating brands with visibility to a breadth of retailers and critical tools to scale their businesses.
Mentornity platform launch to facilitate productive advisor/advisee meetings, including scheduling, video conference capabilities, and standardized feedback forms.
Thank you for your continued enthusiasm around our shared mission. We are so inspired by our community and hopeful that with our collective efforts, we will continue to see progress.
Please share this update with family, friends, and colleagues who may be interested in supporting our efforts.
Respect. Advocate. Inspire. Support. Empower.
With gratitude,
RAISEfashion Board