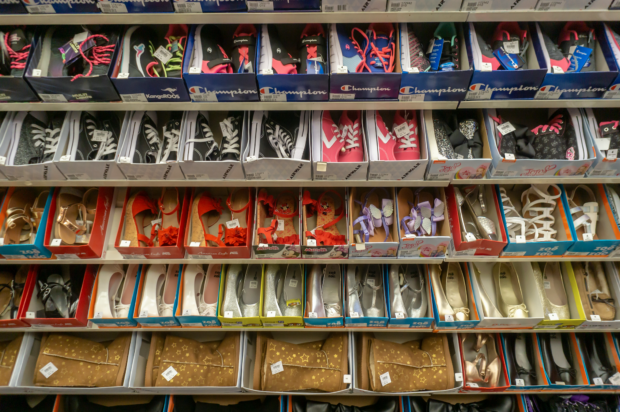 Payless is relaunching into the North American market with an updated e-commerce platform and new brick-and-mortar concept stores.
Starting this month, U.S. consumers can shop the new e-commerce platform, which offers an expanded selection of footwear, apparel and accessories. Brands include private label brands like AirWalk, American Eagle to K-Swiss to Kendall + Kylie and Aerosoles. A variety of partnerships will continue to roll out over the next few months.
"We saw an opportunity for the brand to relaunch into the US market, providing our community with the affordable, value driven products they've always searched for, now across multiple categories, at a time when value couldn't be more critical," says Jared Margolis, CEO of Payless. "Payless is for everyone, and now more than ever, the world needs to pay-less."
Updating its in-store experience, Payless invested in technologies like smart mirrors, touchscreen wall displays and an augmented reality foot comparison chart to attract today's tech savvy consumer.
The first new concept store will launch in November in Miami. Payless also plans to open 30 to 45 stores in the South by next year.
What's more, Payless is kicking off this year's back-to-school season by partnering with schools across the country to provide students, teachers and their families with online connectivity technology, complimentary lunches and fashionable footwear, during this challenging time of at-home and hybrid learning.
"We are fully aware that we're relaunching in a time when many have lost their jobs, finances are tight, and parents nationwide are adjusting to working from home, facilitating at-home schooling for their children, all while serving the most important role as parent," says Margolis. "However, during this time we also know that kids all over the country are leading the way–through their imaginations, resilience, and determination.We're excited and proud to be in a position to bring the Payless brand back to life to provide parents with the value they need, and kids with the styles they will love, in a way that acknowledges and celebrates every single one of our consumers."