Cookie Monster, Superman, Batman, Wonder Woman, SpongeBob SquarePants, Teenage Mutant Ninja Turtles, JoJo Siwa, PAW Patrol, the list goes on. 
MaskClub, a subscription-based buy-one-donate-one online mask destination, has expanded its mask selection with kids' sizes.
An offshoot of Trevco, a leading licensing company with over 800+ licensed brands, MaskClub offers double-ply cloth masks, printed and sewn in the U.S. with kid-approved designs like Sesame Street, Superman, Batman, Wonder Woman and Nickelodeon favorites like SpongeBob SquarePants, Teenage Mutant Ninja Turtles, JoJo Siwa, Blue's Clues & You and PAW Patrol.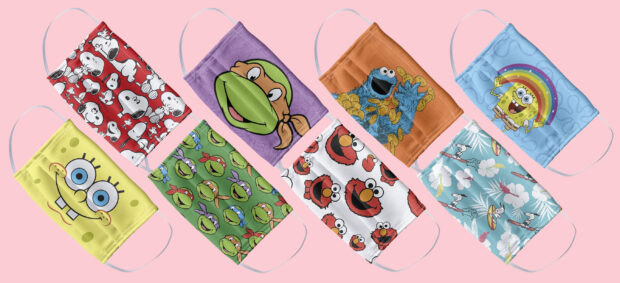 "In these unprecedented times, we wanted to help families adjust to the new normal by creating kid-friendly face coverings," says founder Trevor George. "With MaskClub, the whole family can now get matching masks from superheroes to cartoon characters like Elmo or Cookie monster, familiar characters that kids know and love."
For every mask purchase, the company will donate a medical grade mask to First Responders Children's Foundation for distribution to paramedics, emergency medical technicians, police officers, firefighters and medical personnel treating Covid-19 patients. To date, MaskClub has donated 100,000 medical masks to first responders.
Subscriptions to MaskClub are $9.99 per month, allowing customers to receive a new mask every month and receive exclusive access to art and brand launches.
For more information, visit maskclub.com.