This three-pound bucket of slime comes to life with a pair of 3-D glasses!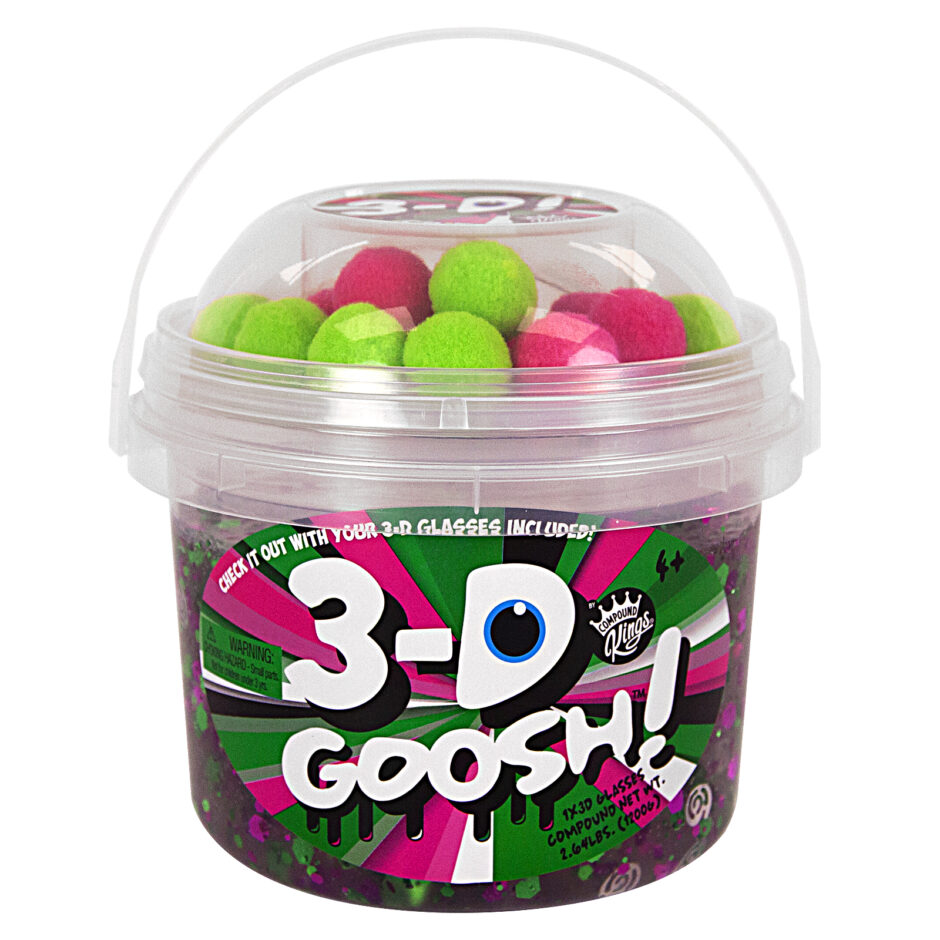 Hitting stores this month, 3-D Goosh by Compound Kings is taking traditional slime play to a whole new level. The three-pound bucket of slime comes with a pair of  3-D glasses and fun pom-pom mix-ins that add a new dimension to squishing and squeezing colorful concoctions. Available in red/blue and green/magenta, 3-D Goosh is for ages 4 and up (SRP $14.99).
For more information, visit the manufacturer's website or email alexa.molnar@wecooltoys.com with purchase inquiries.