Kamala is up 100 percent from last year for girls.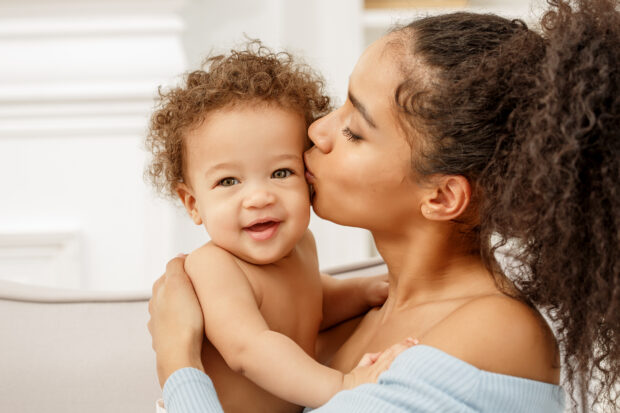 BabyCenter, a consumer digital resource on pregnancy and parenting, released its list of the most popular baby names in 2020.
Sophia took the number one spot for girls, continuing her dominance since 2010. Liam held on to his number one status for boys for a second year, after overthrowing long-standing favorite Jackson in 2019.
Mateo claimed his spot in the top 10 for the first time, bumping out Muhammed. Mateo is a popular Hispanic name with biblical roots (Matthew in English), and is also the name of international soccer superstar Lionel Messi's 5-year old son, who has plenty of fans of his own. Another famous Mateo: the son of Jane Villanueva (played by Gina Rodriguez) on the popular TV show Jane the Virgin.
Riley was the biggest top 10 mover for girls, catapulting up six spots to number three. It's the only name in the top 10 for girls that doesn't end with the feminine "ah" sound, and a great example of the growing trend in crossover names.
Today's parents are increasingly comfortable with choosing traditional boys' names for girls and girls' names for boys. Other crossover names that became more popular in 2020 include Noah, Palmer, and Sutton for girls, and Santana and Emery for boys.
In the political realm, Kamala is rising from relative obscurity to a name to watch, thanks to vice presidential candidate and Senator Kamala Harris. It's up 100 percent since 2019. The name Liberty, chosen by Meghan McCain, political commentator, and daughter of the late Senator John McCain, also jumped, 69 spots to be exact.
The increase in racial tension in the United States in 2020 is having far-reaching effects on baby names. One casualty is the name Karen, which plunged 153 spots after becoming shorthand for a middle-aged white woman acting in a rude, entitled and often racist manner in public.
Alexa also fell by 121 spots in 2020. Amazon's voice-activated Alexa device is no doubt the reason. Having a child and a virtual assistant with the same name could prove confusing around the house.
For the full list of 100 top names, click here.