Founder Olga Jaeckel learned from a young age success is in the details.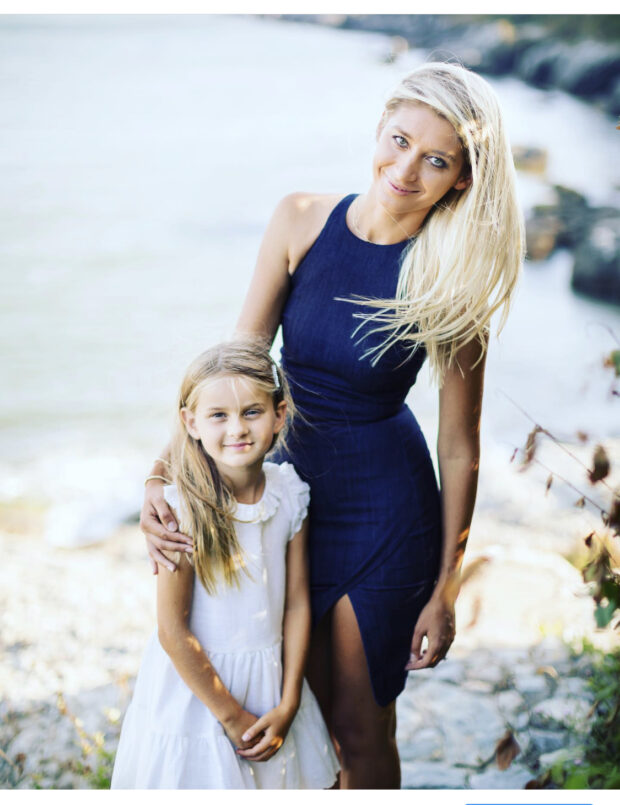 How did you fall in love with children's fashion? Growing up in Soviet Belarus, I felt like the only color allowed was brown. My school uniform was itchy, boring and dull, so my mom would make a few transformational tweaks like adding a cute ruffle. That's when I learned my first fashion lesson: little details and small changes can make even a boring uniform into a pretty dress. As a teenager, I was blown away by the haute couture of runway shows. Fast forward many years later, I was shopping with my daughter and realized a market opportunity for fun, stylish clothing that is durable and affordable.⠀ ⠀
What makes your SS21 collection stand out? Our SS21 line is bright, fun and exciting. It's a fresh breath of spring color to this stressful and scary COVID-19 reality. Details and unique styles, impeccable silhouettes and quality set us apart from the competition. Before we put our line into production, we test each piece with a community of mothers and daughters. We only produce the most popular items.⠀ ⠀
What spring trends will be popular for girls? Puffed sleeves and denim are going to be popular come Spring/Summer 2021. Buyers are excited about neon details on our tops, denims, skirts and dresses. ⠀ ⠀
How has COVID-19 impacted your business? We are fortunate at Little Olin to have a great production partner and wonderful customers. Our amazing retail partners in the U.S. are going through an extremely difficult period. We greatly appreciate their confidence in Little Olin and have worked hard to support them.⠀ ⠀
Where do you see the brand in the next five years? We would love to start a mother-daughter line. I want it to be an exciting collaboration with my daughter and an example to all my kids that you should follow your dreams, take risks, persevere, have fun and be successful.