Women have been breastfeeding their babies for millennia, but for many it doesn't come as naturally as one would think. Since 2011, the United States Breastfeeding Committee has been encouraging mothers to celebrate National Breastfeeding Month with resources to help make nursing easier. 
Below we've compiled a list of products—perfect for customers' baby registries—that will help give Mom and Baby a comfortable, enjoyable experience during and after feeding time.
Nursing Bras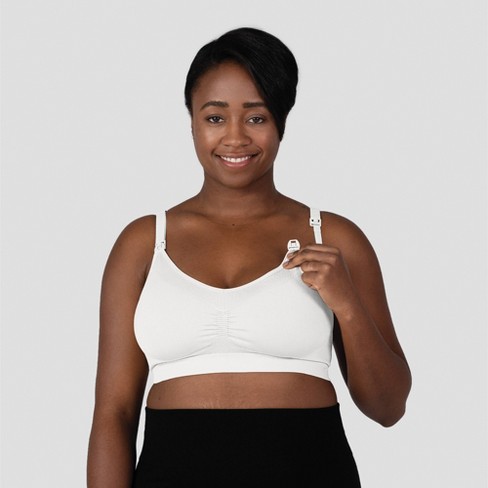 Bravado! Basics Silk Seamless Nursing Bra: Tested and approved by moms, this bra offers one-handed 'B'-clips for easy nursing access. The seamless fabrics with 4-way stretch and U-shaped back design offers optimal comfort.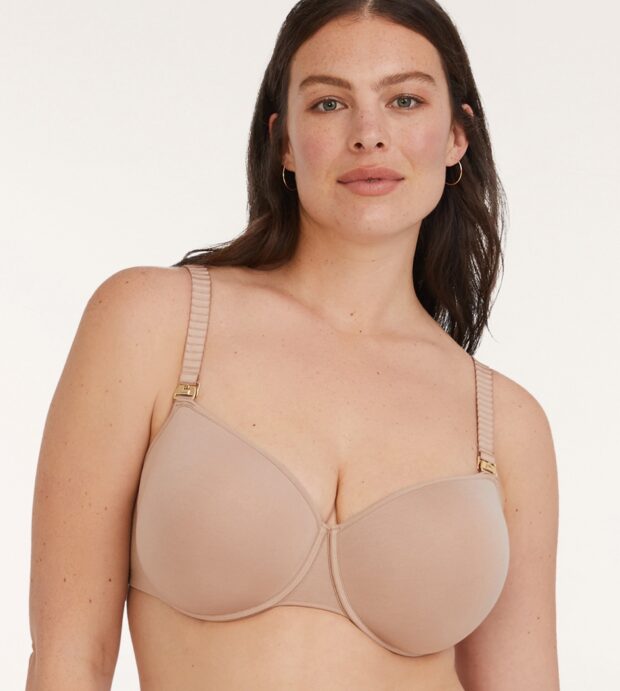 Third Love 24/7 Nursing Bra: With a new back closure, a more finely adjustable hook and eye, Pima cotton and gold alloy hardware throughout, this bra helps moms stay comfortable and confident.
Nursing Pads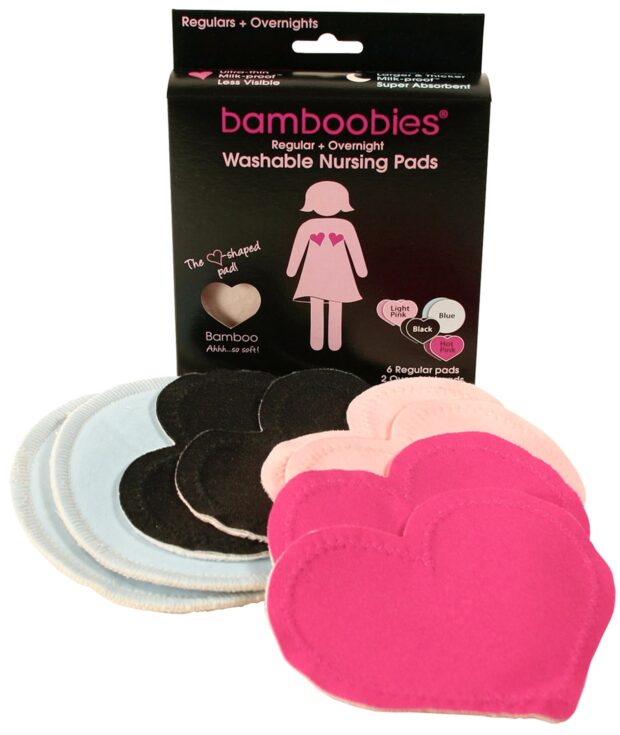 Bamboobies Nursing Pads: Designed with super soft rayon velour from renewable bamboo, these reusable pads are comfortable for sensitive skin. These leak-proof liners make perfect absorbent pads for daytime or light leaking.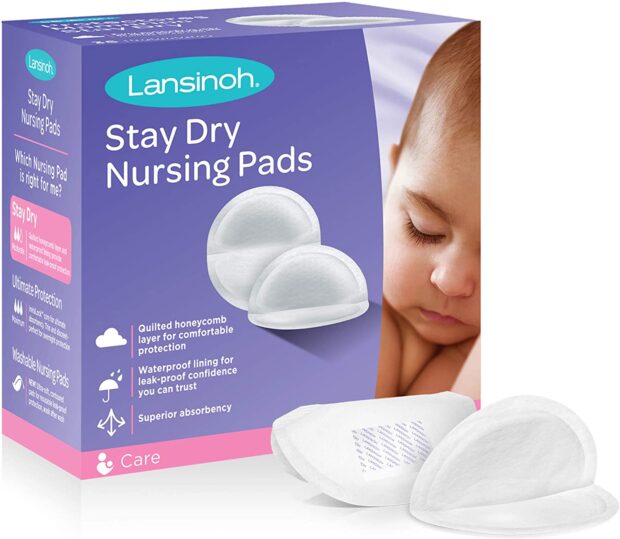 Lansinoh Stay Dry Disposable Nursing Pads: Absorbent and leak-proof, these disposable pads feature one-way moisture technology and a waterproof lining for heavy leaks. The contoured shape and a quilted honeycomb layer allow for a dry, comfortable fit.
Breast Pumps
Medela Pump in Style Advanced Breast Pump: This double electric pump is designed for moms who pump several times a day. It features the research-based and patented 2-Phase Expression technology, which is shown to get more milk when double pumping.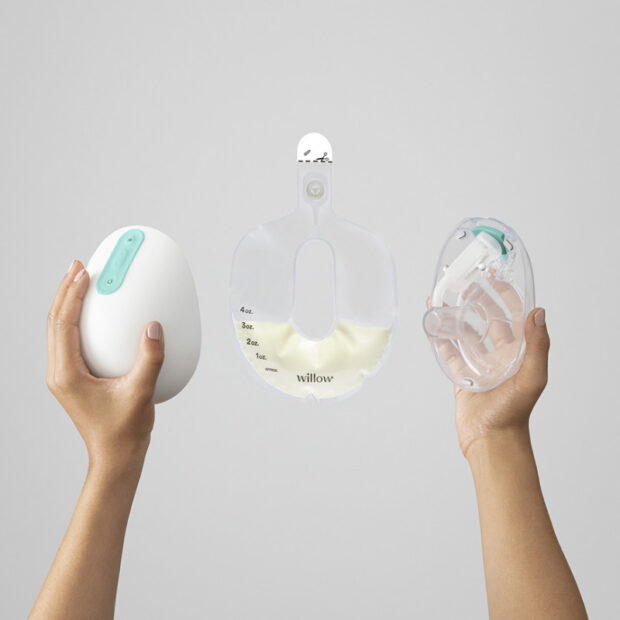 Willow Wearable Breast Pump: With no external tubes, cords or dangling bottles this all-in-one breast pump fits in a bra and goes wherever Mom goes. Milk flows into the self-sealing and spill-proof disposable bags allowing Mom to lie down, bend over or play with Baby without spilling a drop. 
Pumping Accessories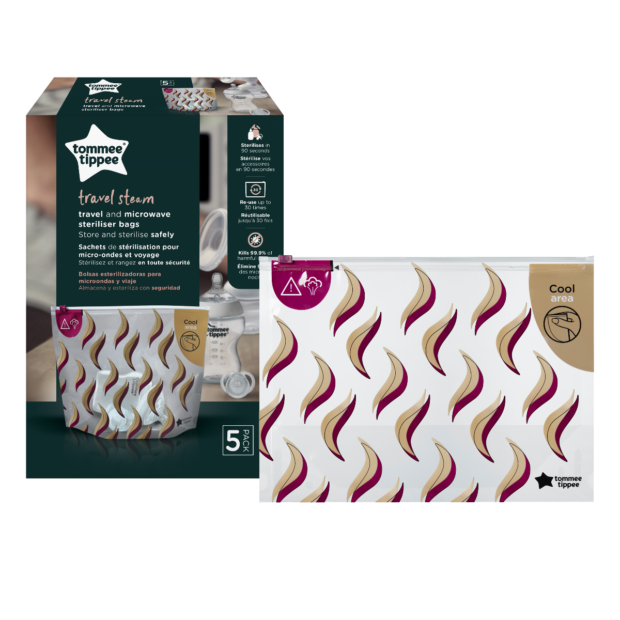 Tommee Tippee Travel Sterilizer Bags: Ideal for sterilizing breast pumps, bottles and other feeding accessories, these Reusable sterilizer bags are designed to look discrete and can be used up to 30 times, to save money and cut down on waste. Each bag is big enough to sterilize breast pump parts or small bottles for practical, quick and portable sterilizing.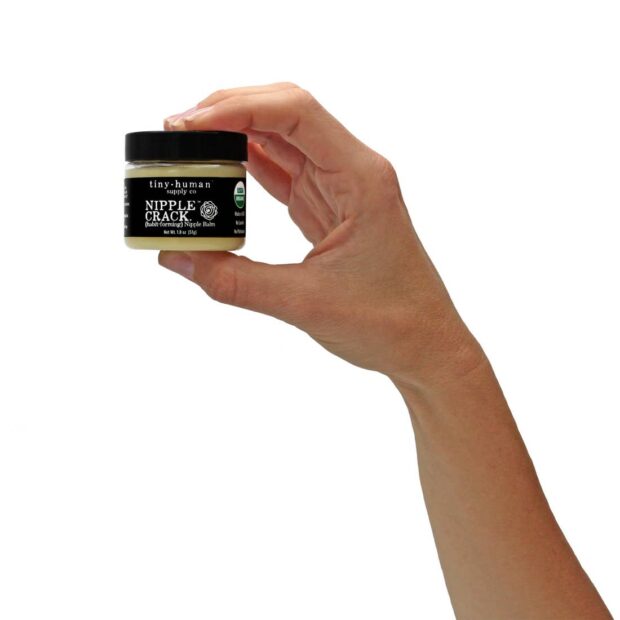 Nipple Crack Organic Nipple Balm: Moms can save themselves from dry, cracked, sore, bleeding nipples with the certified organic balm. It doesn't need to be washed off before breastfeeding, allowing for around-the-clock soothing protection and relief.
Lactation Supplements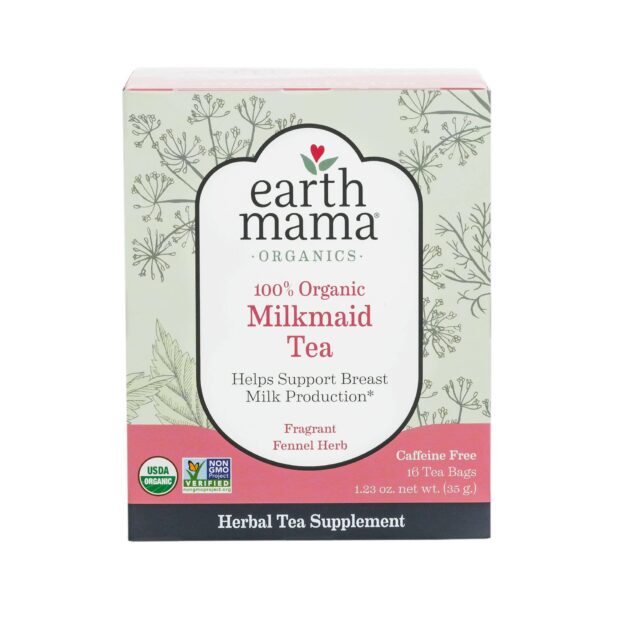 Earth Mama Milkmaid Tea: This organic tea is a fragrant and comforting blend of herbs traditionally used to help support healthy breast milk production and lactation. Tasty iced or hot, the fennel herb tea includes fenugreek, milk thistle and other galactagogues plus the power of nettle and raspberry leaf. 
Milky Mama Emergency Brownies: These emergency brownies are full of super potent, milk-making ingredients. Coming in packs of 12 brownies, each chocolate square is perfect for emergencies that inhibit milk production such as periods and stress.
Pillows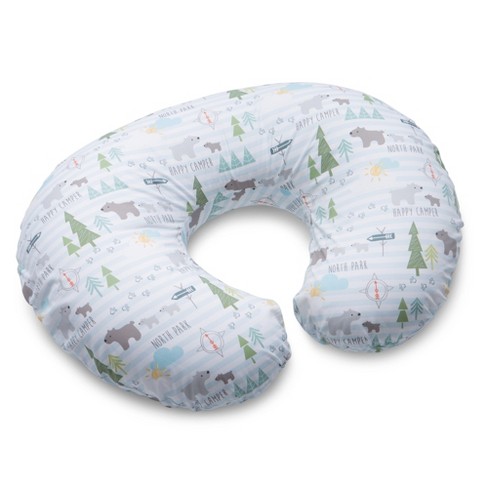 Boppy: The Boppy pillow has been a favorite of moms for almost 30 years. Not only does it lift babies to a more ergonomic position for comfortable feedings, but also transitions to support them as they grow.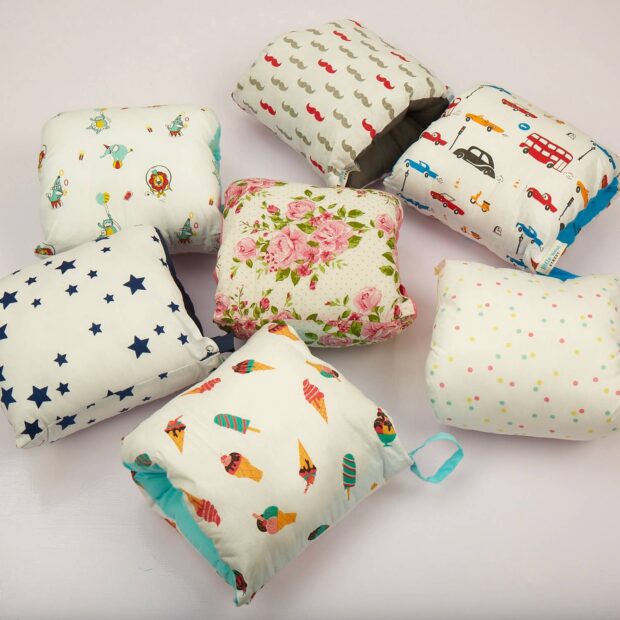 Little West Street Nursing Arm Pillow: This innovative pillow easily slides onto the arm to make it easy for moms to position and feed their baby. Able to fit into a diaper bag or attach to a stroller by a hanging loop, the pillow allows comfortable feeding anywhere.
Apparel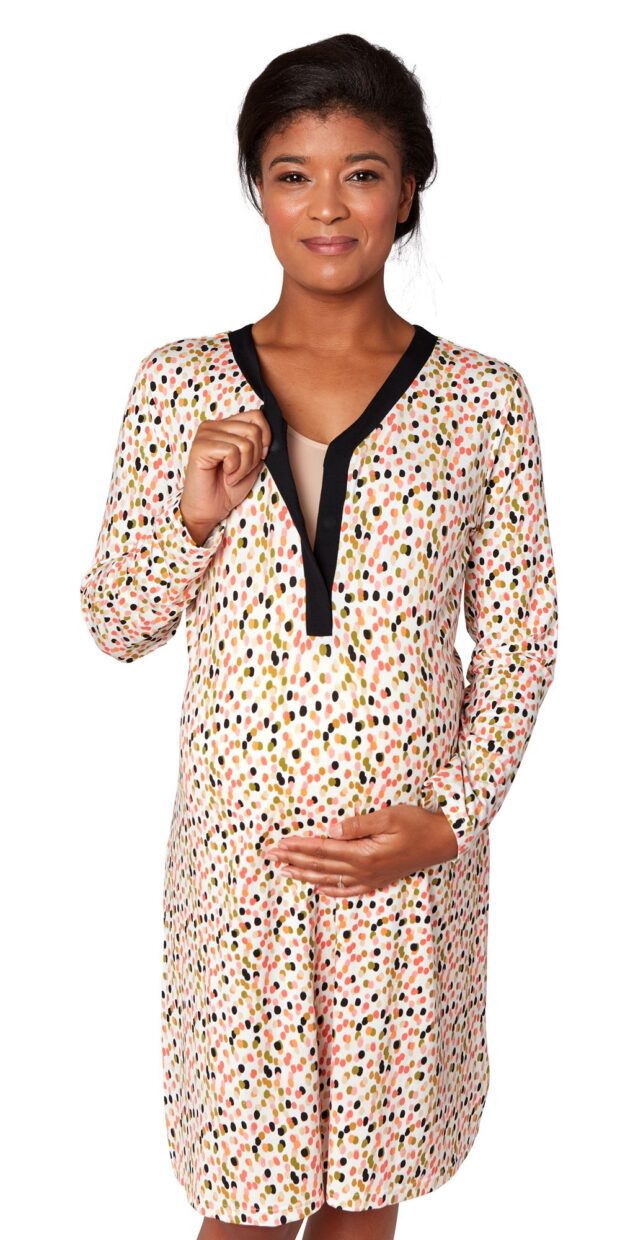 Magnetic Me Nursing Pajamas: The company known for its magnetic-fastening baby clothes in launching game-changing nursing pajamas for Fall 2020. The PJ's open wide down the front quickly and easily from breastfeeding and close just as easily.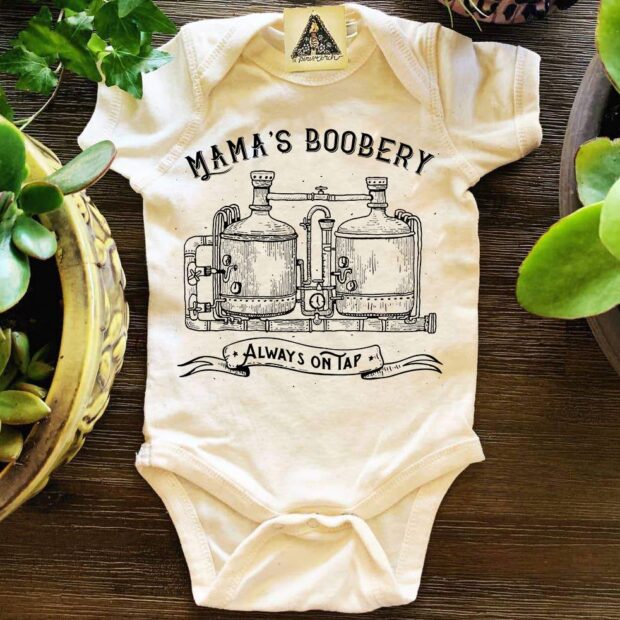 The Pine Torch One-Piece: The vintage brewery illustration and text on this one-piece make it the perfect funny baby gift for any breastfeeding mamas. The Pine Torch even offers a matching tee for Mom.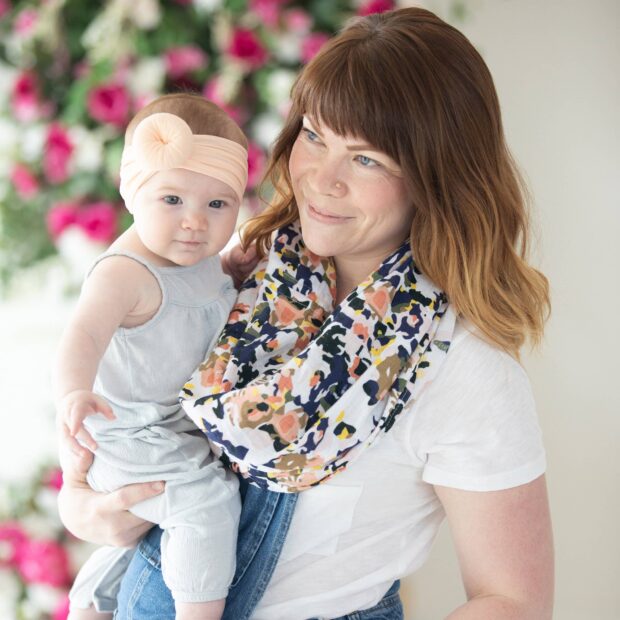 Bebe au Lait Nursing Scarf: Made from 100 percent premium cotton muslin, this infinity breastfeeding wrap provides adjustable coverage from front to back. Available in a variety of stylish prints, the scarves coordinate with any wardrobe before, during and after pregnancy.