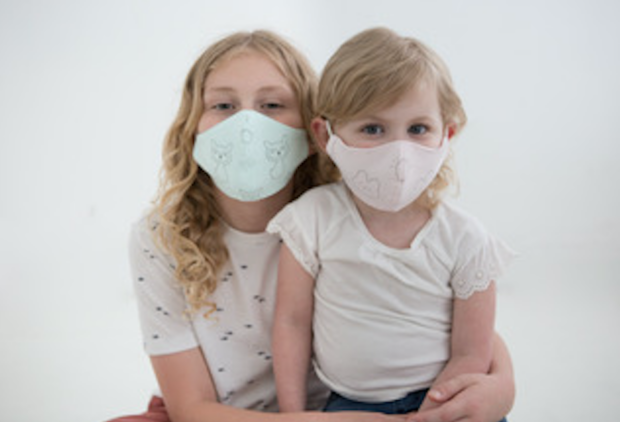 We converted our baby blanket factory in Seattle to making cloth masks in March, and we are making masks for the whole family. Our reusable non-medical masks are designed by an RN based on CDC guidelines. We researched best fabrics to use for face masks. European studies and the Wake Forest University study recommend tightly woven cotton and flannel for best filtration of airborne particles. We do not use muslin or knit or polyester fabrics for this reason. A simple efficacy test is to hold the mask up to the light. You should not be able to see spots of light coming through the mask. Face masks should be washed daily after use, and our masks hold up well to daily machine wash and dry.
Design Highlights
Designed by an RN
100% Cotton
3 Sizes

Child size fits ages 2 to preteen
Medium fits Teens and Smaller Adults
Large fits Most Adults

Reusable – Machine Wash and Dry
Multiple Fabric Designs by our Founder
Soft Round Elastic Ear Loops
2-layer Cotton Fabric Face Mask, Made in USA
3-layer Cotton Chambray Face Mask, Imported
See all of our Cloth Masks here.
To set-up an online account or ask questions, please email: 
Sales@SwaddleDesigns.com