Our masks follow the CDC guidelines. They are made with tightly woven 100 percent quilters cotton and lined with 100 percent quilters cotton flannel, for extra protection and comfort. Materials have been pre-washed twice.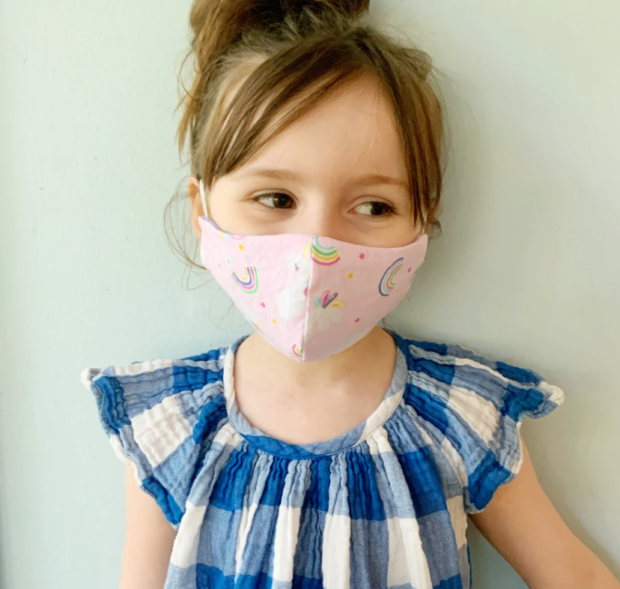 How to Size a Child for a Mask: 
Measure from ear to ear (where cheek bone meets the ear) over bridge of nose for width. Measure from bridge of nose down to just under the chin (approximately 1/2 inch).
Approximate Sizing: 
Small: 2-3 years
Length 4 "
Width 8 1/4 "
Medium: 4-5 years
Length 4 3/16 "
Width 8 1/4″
Large: 6-8 years
Length 5-5.5″
Width 8.5″
Download mask line sheet here.