Ambitious sixth-grader Addisyn Goss gains national attention with her homeless outreach program Snuggle Sacks.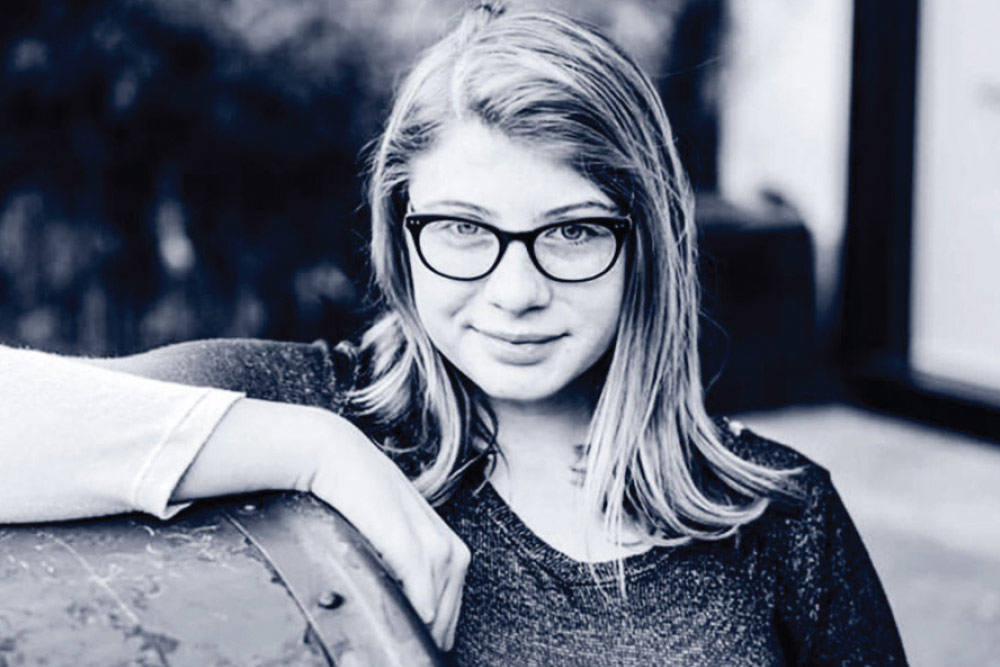 When Addisyn Goss was 8 years old, she met her grandfather for the first time at a veterans' home. During her visit, she learned her grandfather had been homeless for six years and was stunned by the conditions he endured. That's when her mission began.
"I kept on bugging my mom that I wanted to do something," Goss says, adding that her persistence quickly paid off with the launch of Snuggle Sacks a month later. "I never had thought about making my own business before, but now that I have, it's pretty cool!"
Settling on the idea to make "survival kits," Goss launched her own non-profit homeless advocacy group to distribute small packages of toiletries, snacks and items for warmth to people on the streets in southeastern Michigan. She started by requesting family and friends to make donations, and quickly received enough for her first 50 sacks. And from there, the organization has flourished.
Fast Favorites
School Subject: Social Studies
Color: Baby Blue
Movie: To All The Boys I've Loved Before
TV Show: "Glee"
Song: "Halo" by Beyoncé
Sport: Softball
Over the past four years, Snuggle Sacks has delivered a total of 9,000 kits and developed partnerships with every shelter in a six-county radius of its warehouse in Fenton, MI. Most recently, Snuggle Sacks partnered with the Michigan Department of Human Services, broadening Goss' distribution of hygiene products, coats and gloves to kids through area food bank programs.
"I even dragged my siblings into it, too," Goss says proudly. "We all have learned how rewarding it feels to make change and help those less fortunate." Goss, 11, her sister Sheridan, 16, and brother Jaxson, 14, all work together, making and distributing more than 500 survival kits for the homeless every month with the help of local volunteers. Goss remains Snuggle Sacks' founder and CEO, while Sheridan executes social media and marketing, and Jaxson handles logistics.
The organization has attracted national media attention, expanding its donations from places down the block to across the country. What's more, Goss' efforts attracted mission-based fashion company Kid Box to appoint her to its Kids Board of Directors this year. As a part of Kid Box's initiative to help ambitious youth achieve their goals, the company has given Snuggle Sacks $10,000 worth of clothes for Goss to distribute to homeless and at-risk kids.
"It's been an amazing experience being on the board," Goss says. "They really do so much for you." She cites a group chat with fellow board members as supportive and inspiring. The kids all share ideas and give advice to one another. "You're never too young to make a difference," Goss says. "You just have to believe in yourself and help the people around you support your mission."    
How would you describe your personal style? Trendy and comfortable! My favorite thing to wear is a comfy sweater with ripped jeans and boots. I like my jeans pre-ripped, but not too distressed.
What are your favorite colors to wear? Blues, pinks and purples.
Do you like to accessorize? I don't use accessories often, but when I do it's a simple necklace, bracelet or earrings.
What are your favorite shoes? I'm in a boots and tennis shoes phase, but I do love heels!
Where do you like to shop most? Hollister, Charlotte Russe and Forever 21.   
How about online shopping? I do some shopping on Zaful.com, but that's it. I like to touch and feel my clothes when I shop. When you're in a store, it's easier to see what you're buying.
What's your favorite trend of late? I'm really into crop-top hoodies and different colors of denim. I wear blue, black, white—any of 'em! I like trends that make getting dressed easy.
What do you want to be when you grow up? I think I'll go to school for business and continue working on Snuggle Snacks. If that doesn't work out, I want to be a veterinarian.
How can people get involved with Snuggle Sacks? It's so easy! You can go to our website (SnuggleSacks.org), and we have an account set up through Amazon where you can order stuff that will come straight to our warehouse.