Spotlight on Spain, and Extra-soft and sensible styles for spring.
Spanish Conquest
Spain is known for many things—sangria, tapas and flamenco, to name a few—but get ready to add another item to the list: childrenswear. Spanish apparel for little ones is having a major moment in the U.S., thanks to a tempting combination of original style and exceptional quality.
"Most U.S. retailers are looking to offer distinctive brands that set them apart from the competition. Spanish brands are poised to fit that need due to their European heritage, craftsmanship, quality and innovative materials," explains Elena Sotorrío, executive sales manager of distribution company Sisters B2B, which specializes in assisting Spanish firms with U.S. expansion. As she puts it, the country's "combination of a centuries-old rich history with expertise in clothing manufacturing" is an appealing mix for many shoppers, as proven by the growing desire for Spanish brands, particularly in Texas, New York, Florida and California.
As for why so many brands from Barcelona and Seville are making their way to the states, Mikel Orbe, director of the interiors and fashion department for the Trade Commission of Spain in New York, notes, "Exports within the European Union are already strong, so Spanish firms are looking for other markets." And how will Spanish brands stand out among the many labels populating the American market? "Spanish design is very creative, with geometrical shapes, bright colors and quality fabrics and materials," Orbe emphasizes. "Spanish brands are strongly focused on design and innovation and the quality of the textiles is outstanding."
Lores Segura, director of ASEPRI, the Spanish Association of Children's Products Manufacturers, points out, "One of the features that makes childrenswear from Spain very attractive for the American market is its excellent value." She adds, "The perception by the American public of Spanish fashion is very positive—think Zara and Mango—and there's a demand for products made in Spain."
Want to add some Spanish flavor to your assortment? Read on for the newest brands poised to take over store shelves.
Package Deal
Elfi e Fate was born in 2010 in Girona, Spain, and the brand is focused on just that: birth, that fleeting "sweet and magic moment," says brand manager Adrián Castro. Fittingly, the brand's packaging is chock-full of handmade details: One-pieces come in glass jars and plush animals are nestled in delicate mesh bags. Available for newborns up to 6 months, the collection includes tops, bottoms, skirts, one-pieces, booties, hats, bibs and gift items. Wholesaling for $9 to $40, see more at elfiefate.com.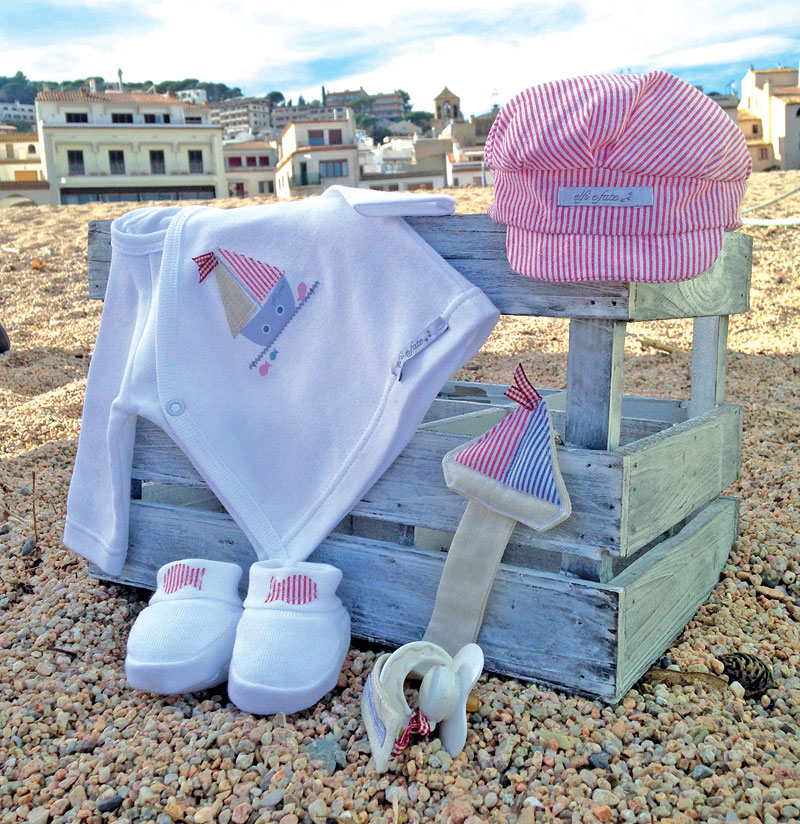 Olé José
Family-run for nearly 40 years in Seville, Spain, J.V. José Varón debuted stateside at ENK Children's Club in March. Known for its luxurious fabrics and exclusive prints, the brand offers coats, blazers, shirts, shorts, pants and hats for boys (up to age 12). For girls (up to age 14), the line includes bonnets, dresses, shirts, skirts, jackets, shorts and vests. Look for unexpected color combinations—think gray combined with magenta and moss green with coral. The brand also offers a swim collection every summer for boys and girls, as well as a baby collection, ranging from christening gowns to rompers, and a dedicated suit line, dubbed Varones, with jackets, pants, shirts, vests, shorts and ties, for boys ages 4 to 16. Wholesale prices are $25 to $100. Visit jvjosevaron.com and onevaron.com to learn more.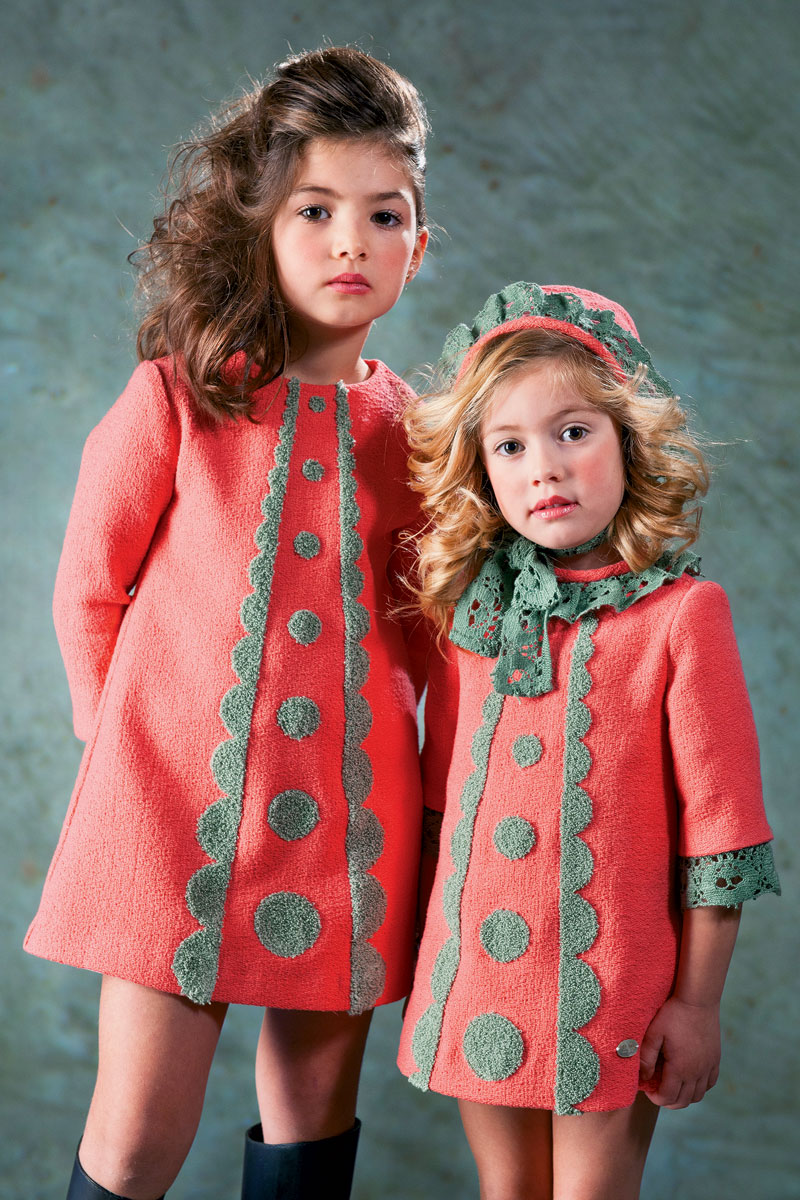 Wild Ones
Barcelona-based L'Enfant Sauvage is the long-time dream of Aleix Montoto and Maria Guitart, or as they like to call themselves, "Mr. and Mrs. Sauvage." With careers in the publishing world, the two spent years pining to design childrenswear. Last year, they threw caution to the wind and founded L'Enfant Sauvage. The brand will make its first tradeshow appearance at Playtime New York this month, and it will debut with a bang: The Spring '16 collection includes lions, polka dots, wildflowers and under-the-sea creatures printed on a range of cotton basics, like T-shirts, one-pieces, cardigans, rompers, dresses, hoodies and baseball-style jersey tops. Manufactured locally in Spain and available for boys and girls ages 3 months to 10 years, wholesale prices range from $10 to $30. Visit www.lenfant-sauvage.com.
Well Structured
Two years ago, former architecture partners Cristina López-Lago and Maria Llerena launched Motoreta in Seville, Spain—with the idea that they would apply design concepts directly from their architectural work to a collection of children's apparel. As a result, silhouettes for boys and girls are simple, shapes are clean and colors are basic. For Spring '15, sharp geometric shapes are paired with a palette of yellows, blacks and denim. But the designers are also inspired by natural settings, so for Spring '16, the flat landscapes and salt harvests in Cádiz, Spain, provided ample inspiration for the line's dresses, tops, pants, overalls and skirts. Also new for Spring '16 is the brand's first baby collection, featuring dresses, blouses, bloomers, shorts, pants and jumpsuits. Sizes range from 9 months up to 12 years, and wholesale prices are $18 to $34. Visit motoreta.es.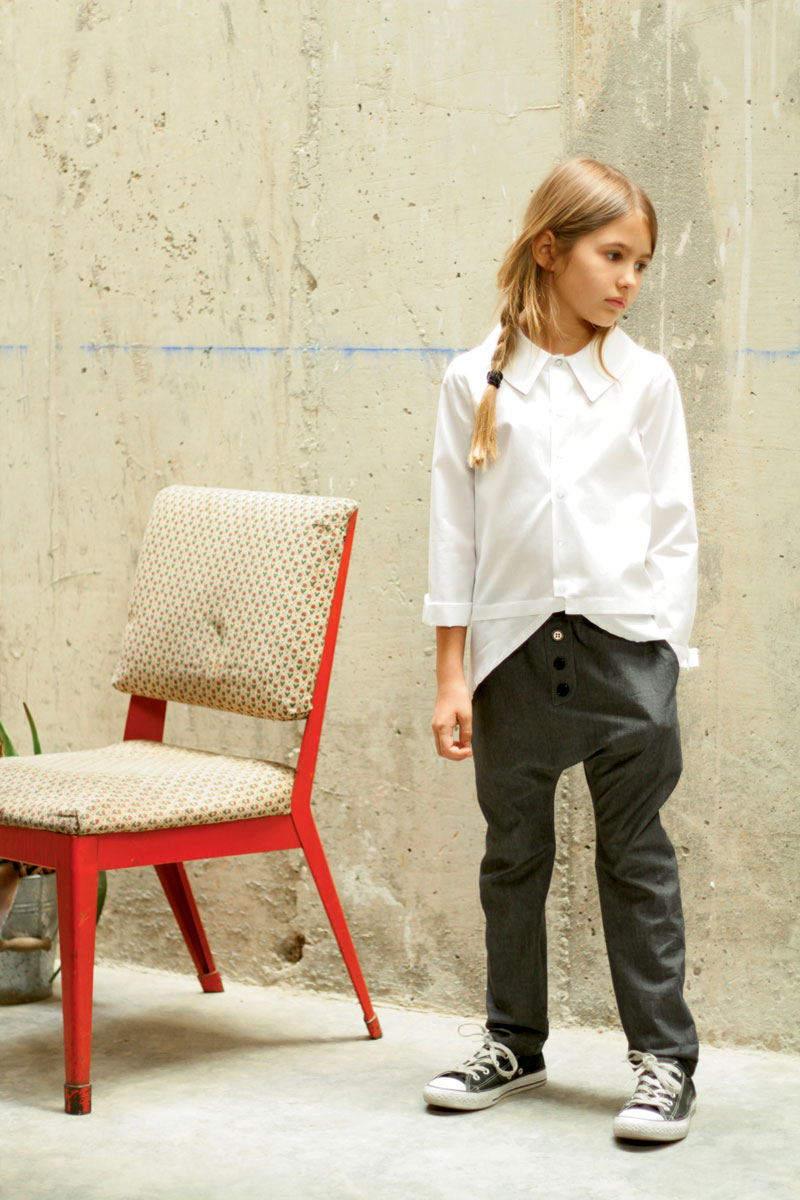 Bold Moves
Leave it to a graphic designer to create a kids' line filled with bold, spare prints, like monsters, faces, funnels and trains. Laura Armet, designer and co-founder of Picnik, worked for several advertising agencies in Barcelona, but after becoming a mother, she and her husband founded a collection of children's apparel for ages 3 months to 8 years. Peppered with phrases such as, "It's Sunny, Let's Picnik!," as well as pops of marigold, light blue, red, and celery green, the line offers a range of silhouettes, including shorts, dresses, tees, one-pieces, jumpsuits, leggings, swimwear, skirts, hoodies, bags, and lightweight scarves. Made in Barcelona with natural dyes and fabrics, Picnik wholesales for $12 to $30. Check out picnik-barcelona.com.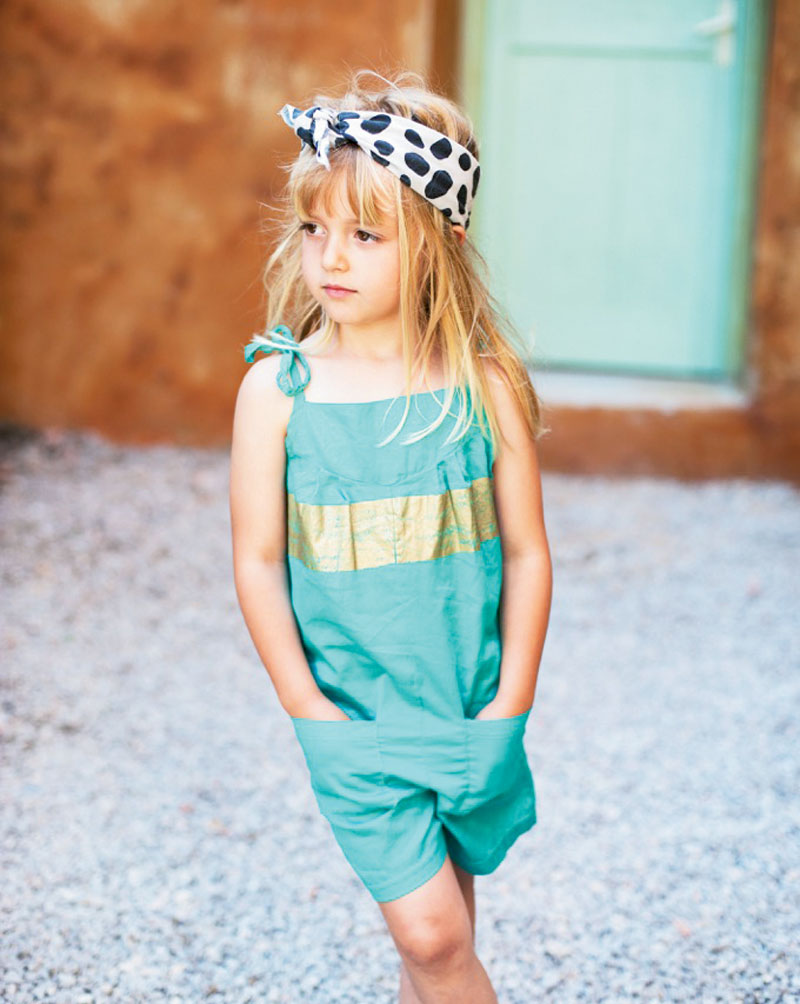 Couture Cuts
Meet Rubio Kids, distributed in the U.S. by Nubë 9, which aims to introduce high-end, high-quality European brands to the American market. Nubë 9 Founder Pamela Ip describes Rubio Kids as "fresh and timeless with a twist." A special occasion collection for ages 4 to 16, the brand's romantic dresses are hand-cut in a Valencia, Spain, atelier using exquisite European fabrics. The label also offers suits for both girls and boys. Wholesale prices range from $150 to $450. To learn more, visit nube9kids.com.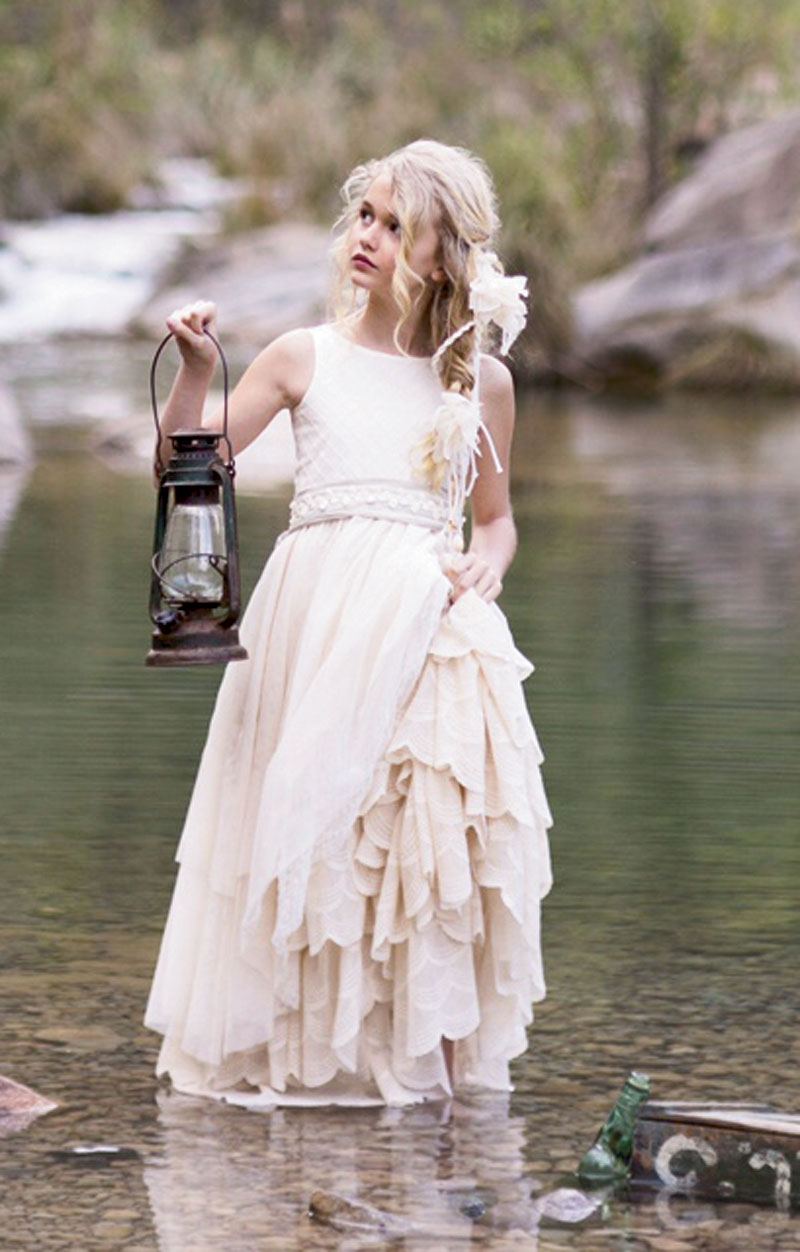 Dress Code
Founded in 1987 in Valencia, Spain, Barcarola Moda Infantil got its start producing boys' and girls' christening and communion wear, but its Fall '15 collection for girls ages 1 to 18 years goes far beyond gowns, with dresses, tops, shorts, pants, skirts, jackets and accessories. The line, which first debuted in the U.S. at ENK Children's Club in March, incorporates saturated hues like ice blue, emerald green and petal pink along with opulent details, such as sequins, sheer overlays, fur stoles and muffs. Accessories are similarly decadent: Shoes feature feathers, headbands are adorned with blooming flowers or glittering crowns and purses sport chain-link straps. Wholesale prices range from $13 to $135. While fall usually brings an exclusive girls' collection, look out for boys' items every spring. Visit barcarola modainfantil.com.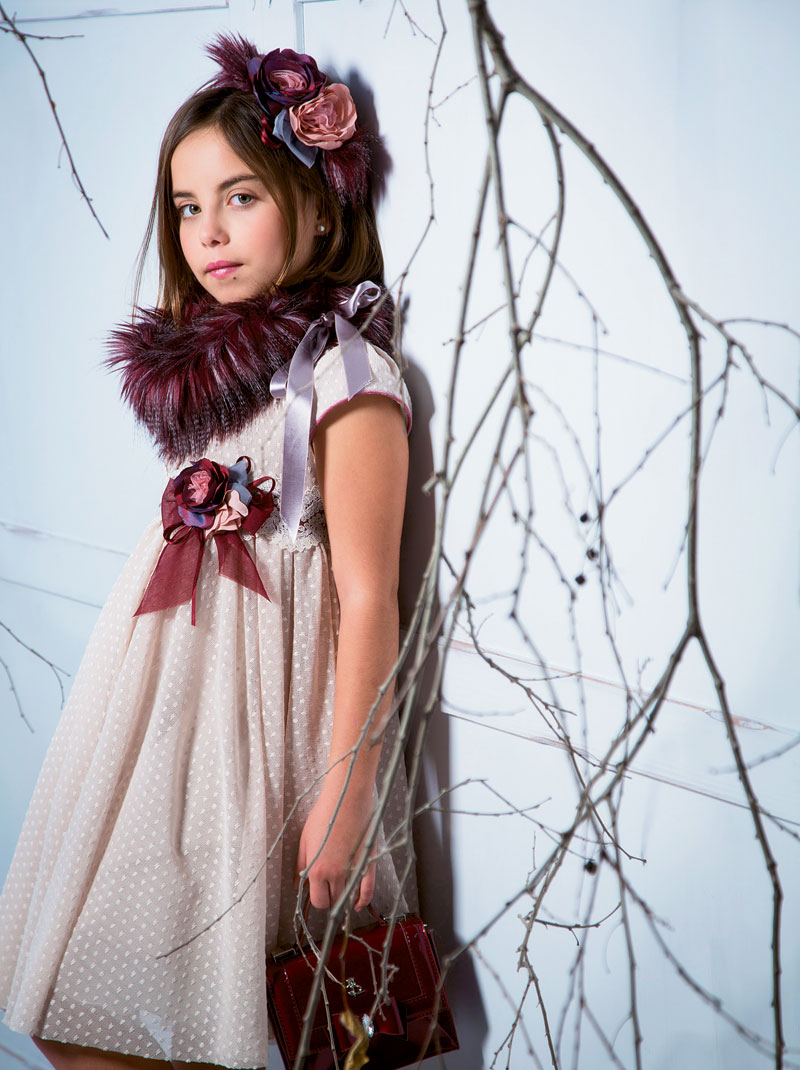 Extra-soft and sensible styles debut for spring.
Match Made in Heaven
"Chief Choozer" Sharon Blumberg is a big believer in the power of creativity to motivate. Thus, she started Chooze, a kids' company known for its fun, purposefully mismatched patterns. The collection has grown from its initial shoe offerings to include backpacks and lunch boxes, but Blumberg is expanding again, this time with apparel. Available in five print combinations—think flowers paired with stripes and rainbows with hearts, for example—the brand's new activewear ranges from leggings and sporty dresses to shorts and skirts, all manufactured in Los Angeles. Featuring original patterns that incorporate the same reverse-coordinated look as the brand's beloved shoes and accessories, the apparel is available in sizes XXS to XL for girls ages 3 to 16, and wholesales for $14 to $24. See more at choozeshoes.com.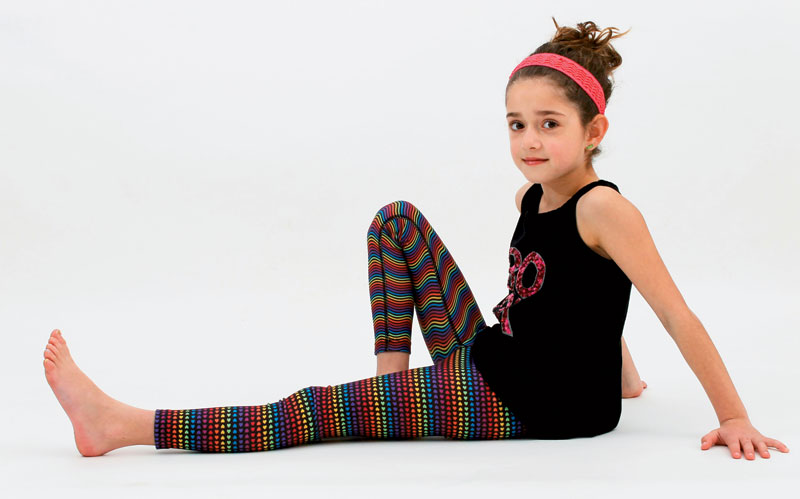 Nordic Chic
With a focus on fashionable yet practical outerwear, Minymo makes its U.S. debut at ENK Children's Club this month, offering the brand's signature sleek, Scandinavian style for girls and boys ages newborn to 14 years. Expect vibrant colors and whimsical prints, like butterflies, birds, lizards and monkeys, set against bright oranges, greens and purples. Wholesale prices range from $25 to $55 for the collection, which includes everything from weather-ready staples like 100 percent waterproof rainwear and snowsuits with thinsulate lining, to basics, such as tees, sweatshirts, sweaters, sweatpants and jeans. Visit www.brands4kids.dk/indexMinymo.html to learn more.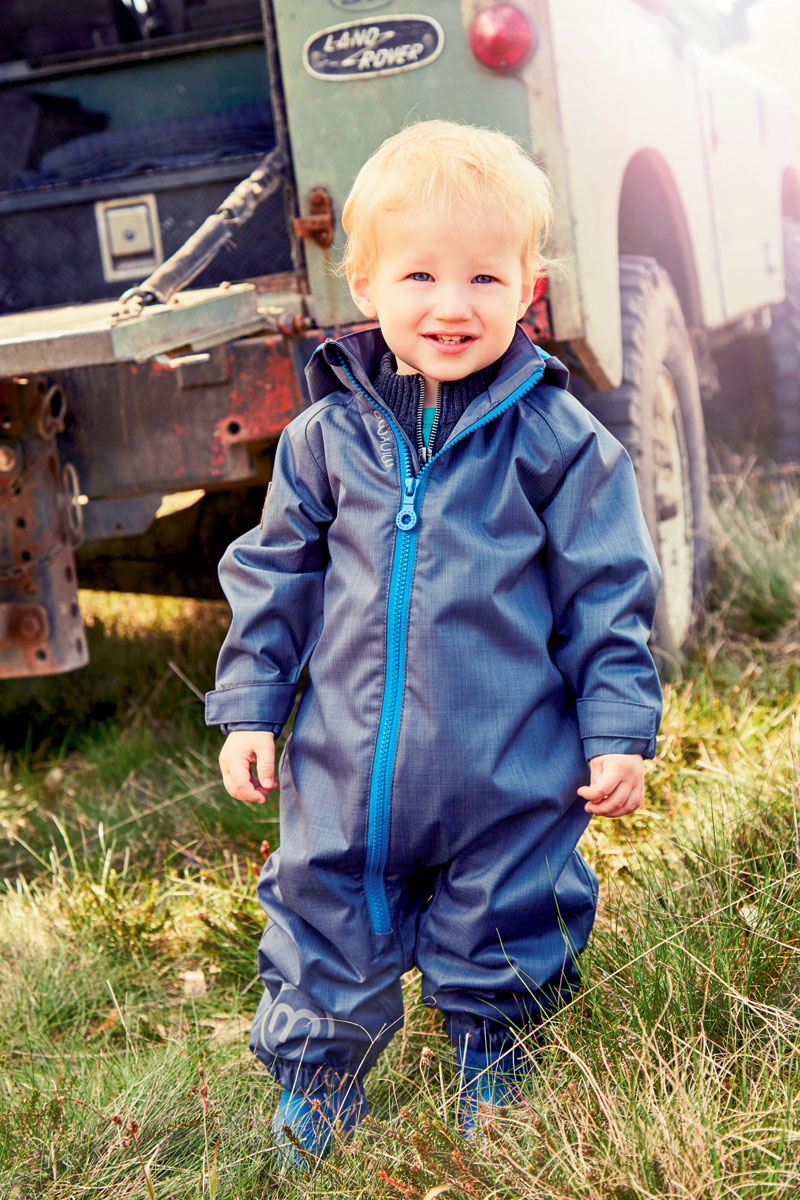 Century of Success
Family-owned Feltman Brothers is known for its finely crafted baby clothing and accessories made on machines in the Philippines that are nearly a century old. In fact, the company itself is nearly a century old, too, celebrating its 100th anniversary in 2016. Ahead of its centennial celebration, the brand introduces a new 100 percent pima cotton line. Made in Peru, where the cotton is exclusively grown, the layette collection includes rompers, gowns, bibs, blankets and hats, all featuring the traditional smocking and hand embroidery techniques that Philippine mothers pass down to their daughters. Available for boys and girls ages newborn to 9 months, the line wholesales for $10 to $31. Check out feltmanbrothers.com for more information.