International Appeal
Since launching as a line of reusable tote bags on Etsy in 2010, Paisley Magic has grown to include home décor and childrenswear and is entering the wholesale market next spring. Founder and FIT alum Janki Desai pays tribute to her home country of India with a line of dresses for girls in sizes newborn to 4 years, influenced by the colorful city of Jaipur. Wholesaling from $15 to $65, classic silhouettes come in a rich array of jewel tones and quirky prints and feature special details like gathered pleats, puffed sleeves and picot trim. Check out www.paisleymagic.com.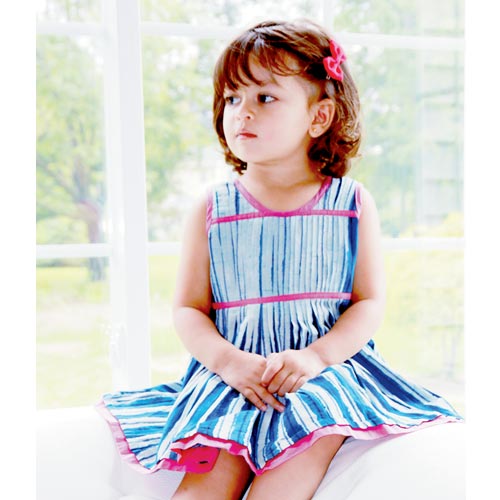 Road Trip Ready
Sustainably sourced and ethically made, Agatha Cub debuted in the fall with a collection of clothing and accessories for boys and girls, and the Brooklyn, NY-based brand continues its mission to redefine organic in Spring '15. Inspired by the idea of a West Coast road trip, digitally manipulated prints lend street cred to shorts, sweatshirts, tees and button-downs in a muted palette of apricot, teal, salmon and aqua that calls to mind a California sunset. The gender-neutral pieces range in size from 2 to 9 years and wholesale prices range from $16 to $39. Go to www.agathacub.com.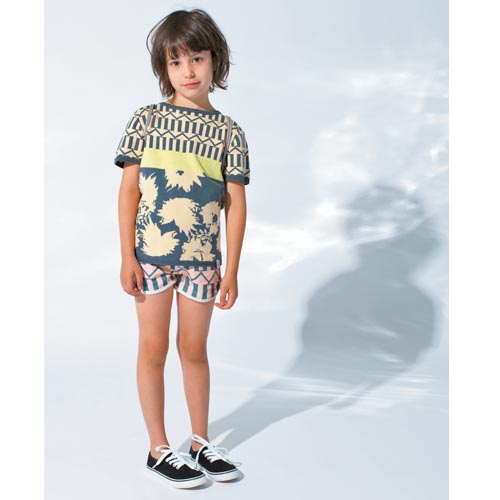 Gift That Grows
Looking to spruce up your gift selection? Meet Australia-based Tiny Bitz and its collection of gift-ready "growing kits." Each three-piece set includes different sized one-pieces designed to serve baby through a year of growth spurts. So, a baby born in winter gets a long-sleeved one-piece in size 0-3 months, a short-sleeved version in 3-6 months for when temperatures start to climb and a long-sleeved one in size 6-12 months. A reverse option is available for summer babies. Elsewhere in the collection, two-piece playwear sets range in size from 3-6 months to 2 years. Wholesale prices range from $18.50 to $35. Visit www.tinybitz.com.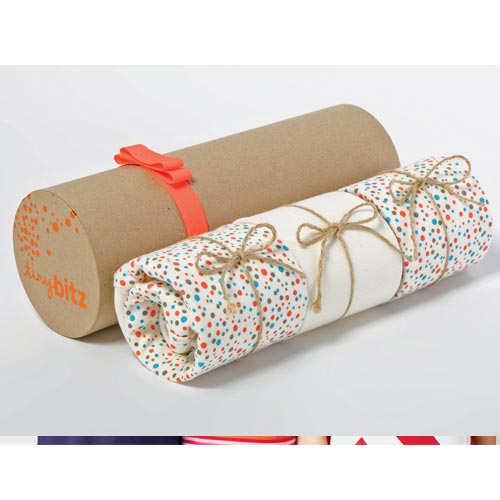 Rainbow Bright
Australian brand Hootkid makes its U.S. debut in Spring '15 with a collection for girls sizes 0-3 months to 8 years that's brimming with bright colors and bold patterns. Dubbed "everyday costumes" by Founder Caroline Marvelli, frills and tulle abound. Standout pieces include a purple dress with a sequin star-printed overlay and a rainbow-striped shift. Designed to be as functional as they are fun, every garment is machine washable. Wholesale prices range from $4 for hair clips to $26 for dresses. Check out www.hootkid.com.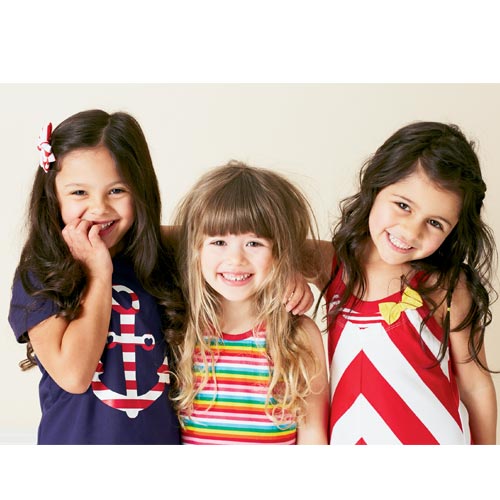 Good Travels
Penny Scallan Design's line of functional products landed on U.S. shores earlier this year and the Australian brand is ramping up its retail presence next spring. Spanning backpacks and sleepover bags to wheelie cases and wallets, the collection comprises crisp, bold designs teamed with durable, hardwearing materials like cotton canvas and extra fine polyester. Each piece is free from BPA and phthalates, and lunchboxes and snack compartments feature thermal lining to keep food hot or cold. Suitable for little travelers of all ages, wholesale prices range from $3.60 to $31.75. Check out www.pennyscallan.com.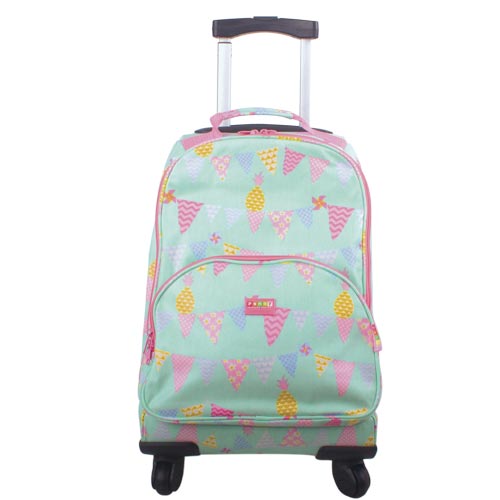 It's Personal
Valentina takes back-to-school labeling to another level with its line of customizable espadrilles for girls. Focused on fostering creativity and individual expression, each pair can be personalized with a girl's monogram, her favorite motif or an empowering message. Wholesaling for $16 per pair (plus $6 to customize) and available in sizes 11 to 6 Youth, the company can offer stores their own original collection with designs to suit their customers, like an anchor in Nantucket or a fleur-de-lis in New Orleans. Go to www.valentinashoes.com.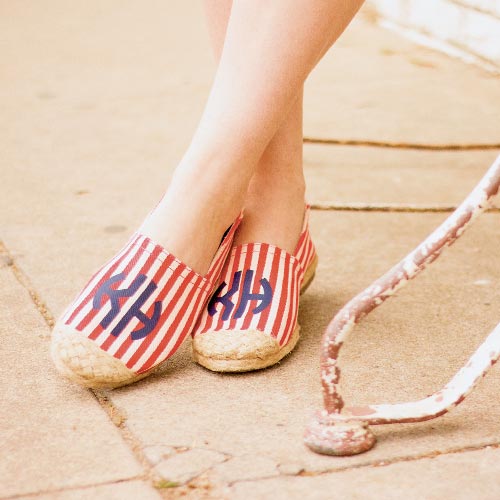 Wild Thing
Headed by a new team, 7-yearold Zoocchini is re-launching its range of hooded towels and bath mitts in Spring '15 and introducing organic underwear and training pants, too. Now the brand's cast of colorful characters appears on boxers for boys, cami and panty sets for girls and training pants (which include an extra layer to protect against accidents) for both genders in sizes 2T/3T to 5/6 years. Meanwhile, hooded towels feature fun extras like ears, paws and tails. Everything is BPA-, lead-, and phthalates-free and wholesale prices range from $5 to $17. Go to www.zoocchini.com.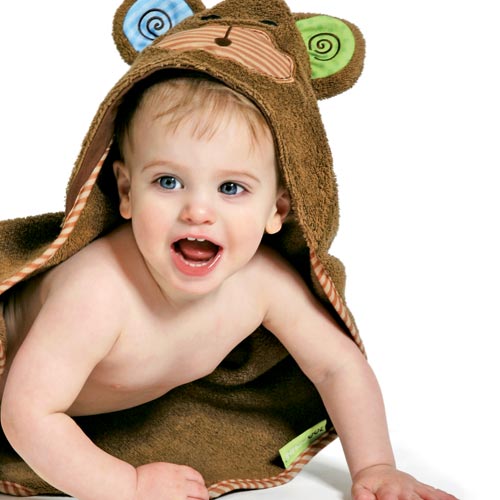 Get Active
Known for its colorful clothing and commitment to responsible manufacturing, Brooklyn, NY-based Masala Baby launches activewear for Spring '15. Inspired by global wellness and healthy living, the collection is split into three lines: Street Play for boys, and Jiva and Namaste for girls. Each performance fitted piece is made from organic cotton and features added stretch and flat lock seams so kids will be comfy no matter the activity. Sizes range from 3 months to 12 years. Wholesale prices range from $19 to $29. Visit www.masalababy.com.