Swing Time
The 4moms Rockaroo infant seat turns the traditional swing on its head - literally - by placing the pivot at the base, creating more motion at the baby's head, where it counts. Whereas the brand's Mamaroo mimicked the soothing bouncing and swaying motions of mom and dad, the Rockaroo moves like a rocking horse. It's 70 percent smaller than standard swings and has five speeds, an MP3 hookup and a mobile featuring reversible toy balls. Available in three color combos, the seat retails from $159 to $179 and is suitable for babies weighing up to 25 pounds. Check out www.4moms.com.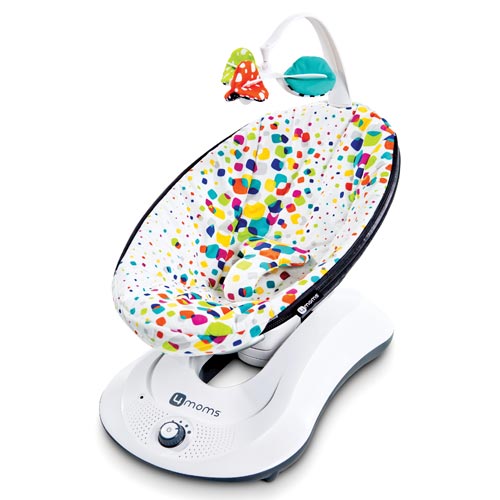 Nicely Natural
New York City-based L.Parris works with sustainable fabrics such as organic cottons and hemp to create a line of blankets, burp cloths and one-pieces that's good for both baby and the environment. Hemp, for instance, requires no pesticides or herbicides to grow, possesses anti-fungal properties and is naturally bacteria- resistant. Wholesale prices range from $6 to $35, and one-pieces are available in sizes 3-6 months, 6-12 months and 12-18 months. Go to www.lparris.com.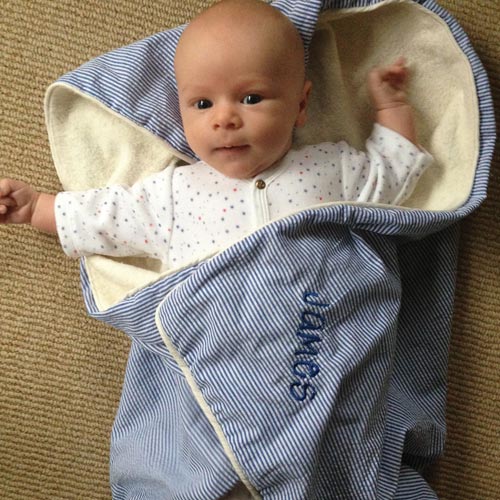 Baby Basics
San Francisco-made Axl Brand handpicks environ- mentally sensitive materials for its unisex line of lounge- wear in sizes newborn to 24 months. Wholesaling from $8 to $37, styles span one-pieces and bodysuits to shirts and caps in neutral shades with contrast trims. Tagless necks mean com- fort is never an issue and nickel-free snaps offer parents peace of mind. Visit www.axlbrand.com.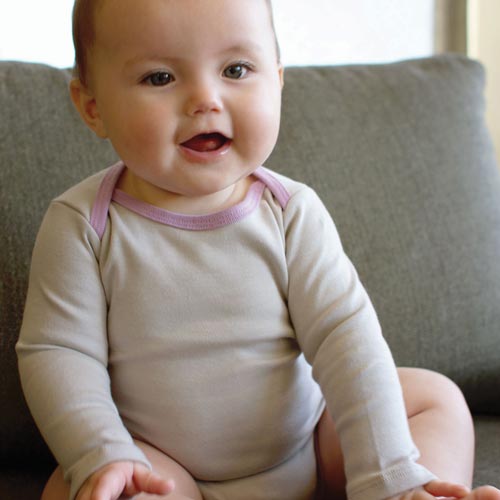 Move It
Family-owned and operated Cutie Pie Baby has added activewear label RBX to its portfolio of brands. Cutie Pie will manufacture, market and distribute takedowns of the brand's sporty apparel and accessories for newborns, infants and toddlers, while One Step Up/ Aggressive Apparel has signed on as licensee for kids' sizes 4 to 20. Wholesale prices range from $8 to $30. Visit www.rbxactive.com.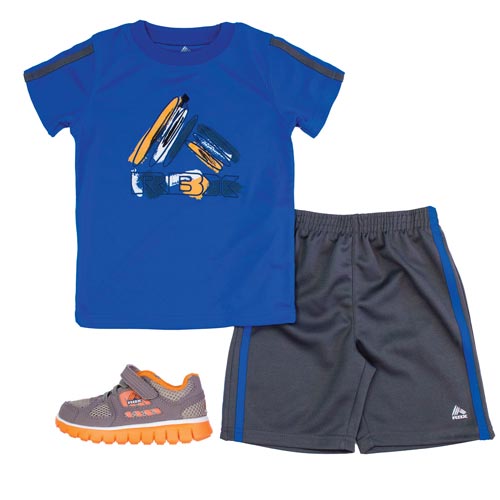 Pack 'n' Roll
Itzy Ritzy has added rolling luggage to its line of lifestyle accessories. Wholesaling from $8 to $30, the child-sized travel bags are made of durable polyester can- vas and feature a spacious interior and zippered pockets, while an adjustable locking handle extends for both child and adult heights. Recommended for ages 3 years and up, the CPSIA-compliant case is BPA-, lead- and phthalates-free and comes in two color options: a pink owl for girls and a blue monkey for boys. Go to www.itzyritzy.com.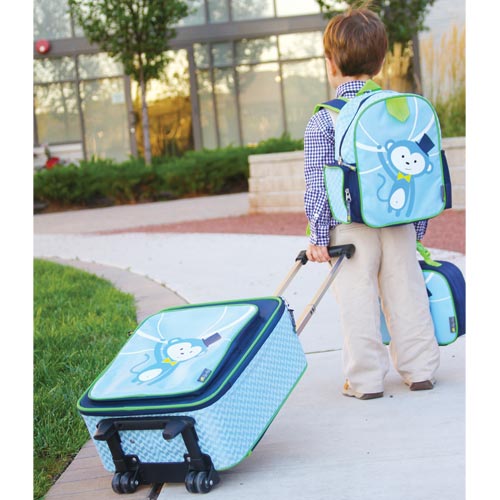 Tie It Up
Whodihoo makes its mar- ket debut with Slicknot, a range of ties for little guys. The easy-to-use acces- sory features two parts: a traditional necktie and the removable, magnetic Slicknot that makes it easy for little fingers to create a perfect knot every time. And because the ties are adjustable, one size fits all, from 2T to 6 years. Wholesale prices range from $9 to $14. Check out www.whodihoo.com.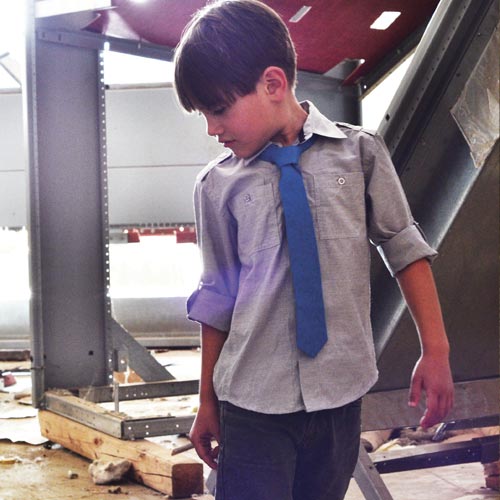 Color Play
Named after the creators' pet Chihuahuas, Lulu Blu delivers whimsical sophistication for girls' sizes 2 to 8. Vibrant colors and prints dictate the designs of each collection, and the classic styles are as suitable for a playdate as a party. Wholesale prices range from $9 for cotton shorts and tees to $19 for knit and woven dresses. Check out www.lulubluapparel.com.