The venue: The Harry Houdini estate in Los Angeles. The party favor: A diamond necklace. The Event: A birthday party for a 4-year-old. If you watch "The Real Housewives of Beverly Hills" on Bravo TV, the above scenario may sound familiar. Housewife Taylor Armstrong recently threw her daughter, Kennedy, a $60,000 birthday party that included […]
Life of the Party
Pamela Jo tee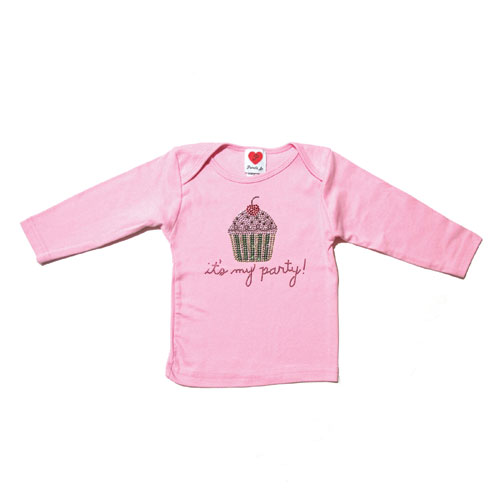 Life of the Party
Party Hats tiaras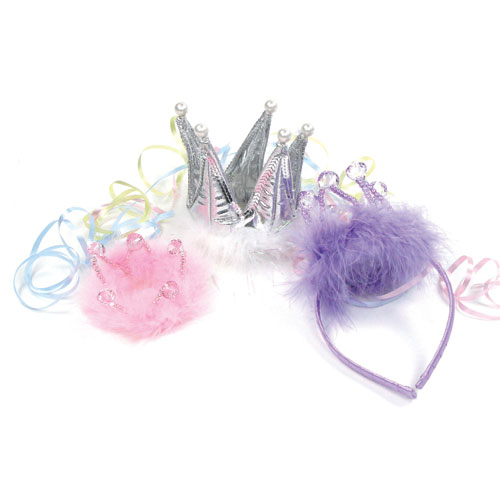 Life of the Party
Elegant Baby bib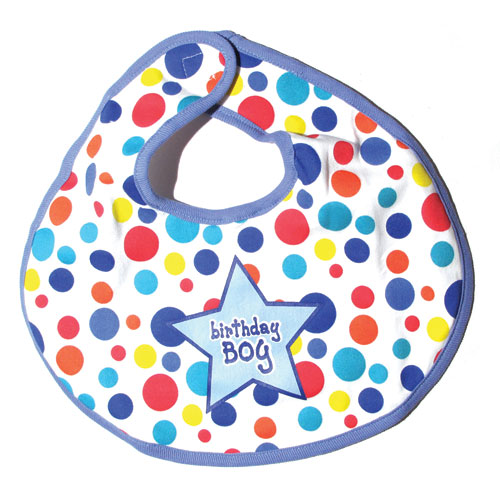 Life of the Party
Appaman tee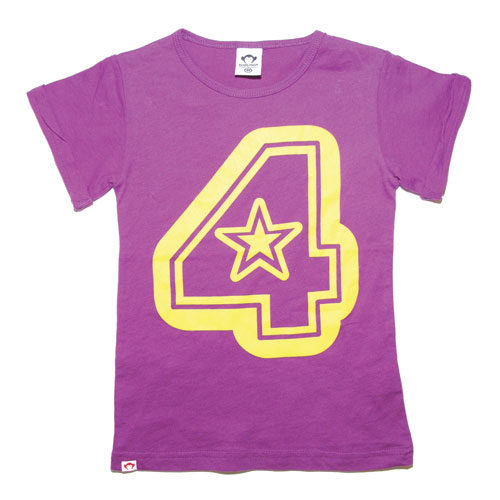 Life of the Party
Secret Wishes dress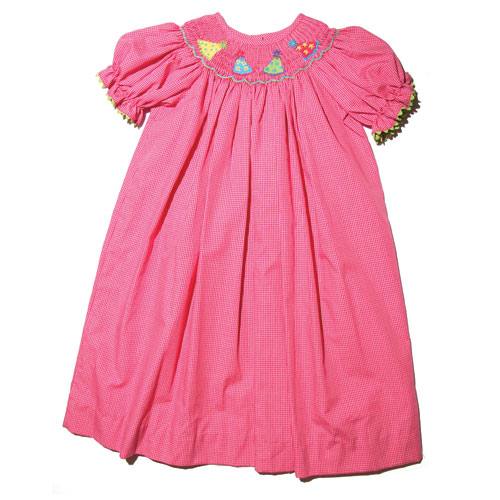 Life of the Party
Attitude Pie tu-tu dress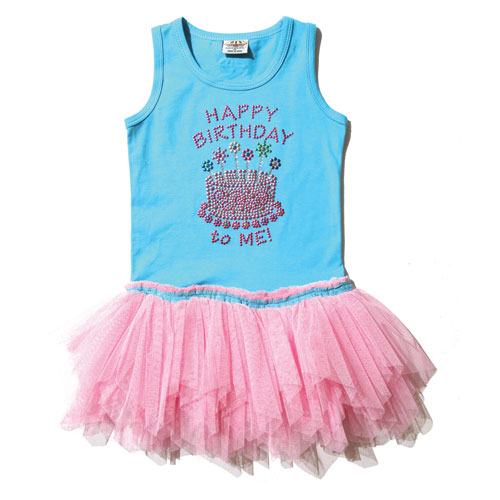 Life of the Party
Lemon tee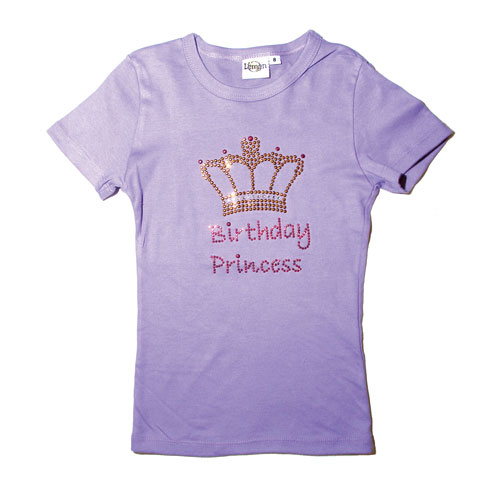 The venue: The Harry Houdini estate in Los Angeles.
The party favor: A diamond necklace.
The Event: A birthday party for a 4-year-old.
If you watch "The Real Housewives of Beverly Hills" on Bravo TV, the above scenario may sound familiar. Housewife Taylor Armstrong recently threw her daughter, Kennedy, a $60,000 birthday party that included roses and scones, a photo shoot and a teenage band performing a birthday anthem. Meanwhile, at the home of housewife Kyle Richards, a petting zoo and bounce house stole the show for her daughter Portia's 2nd birthday (her total came in at $12,000). These may be over-the-top examples, but there's no denying that big business is ripe for the picking in children's birthday parties—and retailers that carry the right products can earn a piece of it.
"As a parent of four-year-old twins, I can tell you that nearly every Saturday we have a party to go to," said Jeff McClellan of Atlanta-based Parker Reps, whose clients include Secret Wishes, a vendor of smocked and appliquéd children's clothing. Those parties have moved beyond a few friends and a cake in the backyard, he added—a recent soiree included nearly 40 children and a bounce house.
Evidence of a down economy is scarce around the birthday party circuit, according to retailers and vendors—especially when it comes to the outfits worn by birthday boys and girls. Parents may be scaling down on everyday apparel, but special occasions—particularly birthdays—are another story. Sales of lower-priced items are on the rise, noted McClellan, but he hasn't seen a decrease in the sales of more expensive products.
"Everybody wants their child to have that special, fabulous outfit or shirt," confirmed Irene Klitzner, who co-owns Miami Beach, Fla.-based Attitude Pie with friend Peggy Adams. "Every child has a birthday. This is not a hit-or-miss market; it's a guarantee."
Attitude Pie caters to that ever-present demand by constantly refreshing its offerings, which include novelty tees and fashion items (many of which feature birthday sayings) for children from 3 months up to size 7. The newest addition will be a casual birthday dress, debuting in its Popsicle collection for Fall 2011. Klitzner and Adams report that 90 percent of their customers buy birthday-centric items, and if they don't, they advise them to.
Those items may be anything from accessories and gifts to favors and themed decorations. A recent NPD Group study polled roughly 20,000 consumers to find out which categories earned the biggest dollar share when it came to birthdays. The top three: party supplies (16 percent), toys and board games (15 percent) and apparel and accessories (12 percent). Footwear, room décor and sporting goods were also in the mix.
Party Appeal
"Birthday is a big, big segment of our business, especially when it comes to first birthdays," said Ginger Stockton, owner of the retail store Gingers in Corinth, Miss. "Parents always want that perfect first birthday picture."
Among the products Stockton carries are special outfits by The Bailey Boys and smocked dresses by Rosalina, which feature cakes and candles for children's first three birthdays. Stockton has carried birthday items for eight years, she noted, but the market has grown substantially in that time.
"When I started seeing more vendors offering birthday product, I knew it was something I needed to get into," said Stockton. "As we began to carry those items, our customer base grew."
The demand for birthday ensembles extends beyond age 3—be it whimsical apparel for a 5-year-old or a rhinestone tee for a 'tween—and one outfit isn't always enough. "In my house, we have birthday week instead of day," said McClellan. "The kids might wear special T-shirts one day and party hats the next, but there will be birthday outfits for five or six days. Maybe it's extreme, but that's how we handle birthdays." McClellan also notes that parents shop at boutiques for unique items, and are willing to spend on a "big deal" occasion that occurs once a year.
Which popular, must-have birthday items are parents and kids seeking? Themed apparel and accessories are always a safe bet, say retailers. That means fireman tees, raincoats, rain hats and boots for boys up to about age 5, and anything princess-themed when it comes to girls (think dresses, fairy wands and dress-up shoes). "In our area, parents don't get quite as dramatic with boys as they do with girls," noted Stockton, citing a recent fashion-themed birthday party complete with a runway show.
One current craze for girls: tutus. Attitude Pie introduced its interpretation, the Rumba dress, as part of the Fiesta collection last March. The dress comprises a T-shirt attached to a tutu, and has been a bestseller, said Adams. It can feature customized birthday sayings and is available in 12 color combinations. For girls age 8 and up, Attitude Pie offers its signature quote T-shirts with sayings such as "Let's get this party started."
Apparel can also be viable as a birthday gift—depending on the age of the birthday child, the particular item and the gift giver. "We find that many people still give clothing for birthday gifts, but it seems more prevalent for infants and toddlers," shared Marianne Mullen, owner of online retail site Polkadot Patch Boutique (www.polkadotpatch.com), which specializes in baby and children's clothing, accessories and toys.
Practical clothes, such as cute, short-sleeved tees that function year-round also serve as ideal gifts for older kids, agreed retailers, and grandparents often give apparel as a gift. Typically, however, older children receive more personalized gifts and toys.
For girls age 5 to 'tweens, it's all about accessories—whether for the birthday outfit, as a gift or party favor. Sally and Marc Whitehouse, owners of Bestdressedkids.com and three brick-and-mortar children's stores—two Bright Beginnings boutiques in Austin and Cotton Tots in Houston—have had success with items like candy-wrapper headbands and bottle-cap necklaces.
With accessories, however, it's important to have your finger on the pulse of what's hot in different geographic markets. Larry Lucas, whose namesake company reps lines including Party Hats/Ariana's, Sweet Looks, Puppet Workshop (costumes) and Rebelle Friendship Bags, noted that diaries, make-believe cosmetics, and tie-dye silicone watches by Applecart Productions are huge right now, but trends can vary regionally.
Trinkets and clear lip glosses in cute packaging make for great party favors, said Stockton, while Whitehouse noted the infamous Silly Bandz, magnetic tins and Jelly Flyer mini Frisbees as popular favors. She also recalled humorous favors purchased by a mother for a party of infants, including Lots to Say pacifiers with sayings like "Pull to Sound Alarm," and Wee Blocks, which prevent parents from getting squirted when changing baby boys.
True Value
Competition for a share of birthday-related sales can be stiff given the number of big-box stores that cater to this market. On the other hand, specialty boutiques and niche e-commerce sites have an advantage when it comes to customer service and originality.
"The big-box stores simply cannot provide the level of service or one-of-a-kind items that specialty stores can," noted McClellan. And as retailers agree, those are two things parents put a premium on—especially today.
"In these economic times, it's difficult for many people and I feel more committed to helping them get good value—I don't like selling junk," said Whitehouse. "I also want customers to have a meaningful experience in my store. Sometimes, the value lies in having a staff that really listens to customers."
Polkadot Patch competes by meeting the needs of customers who want non-traditional gifts for babies and children, rather than reaching every customer with a broad range of products, explained Mullen. Among the birthday items the online retailer sells are monogrammed dresses, rompers and T-shirts, hand-painted plates, crowns and one-of-a-kind outfits.
Gingers has benefited from offering personalized services like customization. The store will adorn bibs with cupcakes or monogram plain dresses and rompers, for example, to make them birthday-appropriate. "Customers also come to us for our gift wrapping," added Stockton. "We put a lot into this and when they leave the store, the package looks as special as the gift inside. It's almost a status symbol: They can walk out with a $10 gift and feel like they spent $50."
It's important to have $10 or $20 items on hand for the mom who needs to keep her gift purchases under $25, according to the owners of Attitude Pie. To this end, they developed their Friend Me Forever Autograffiti Tees (incorporating Facebook's "friending" terminology). The popular shirts wholesale for $12 and come with a marker so kids can sign them.
Pricing can also be a factor when it comes to party favors, since birthday parents often need to purchase 30 or more items. Gingers tries to keep these items under $3 each, so customers can get something cute without breaking the bank.
One-Stop Shopping
"There are so many facets of the birthday market, and many stores I know offer a minimum of six variances so they can sell the total birthday package—from invitations to favors to gift registries," said Lucas of Larry Lucas, Inc. "It's lucrative and well worth the time and effort because it introduces mothers to a store they may not otherwise know about."
Indeed, the right birthday product mix can make a statement, especially when presented for maximum impact. "The first thing we ask our retailer is if they have a birthday section," said Klitzner. "If they say 'no,' we'll say, 'Picture this: Your little girl is at a birthday party for 4-year-olds. She walks in and there's the most adorable dress that says 'Happy Birthday to Me' on it, and she wants it. Her mother then asks the birthday mother where she bought it. If the answer is not your store, your business just walked away.'"
Beyond just having a birthday section, Attitude Pie urges its retailers to become known as the birthday store in their area, so people come to them for the most exciting clothes and items. McClellan has seen small-town stores achieve this successfully. "A lot of them operate out of old houses, and they will set aside a large room downstairs and present everything from birthday outfits to hats," he said. Gingers also features separate birthday sections for infants, toddlers and sizes 4-6x, and scatters gift items throughout the store.
Taking the one-stop-shop idea a step further, several retail stores have begun offering parties at their stores. These can take the form of tea parties or cooking and art classes, for example. Lucas recommends that stores employ a teenager—a responsible 16-year-old—who can relate better to young girls and teach them how to do their nails, hair or makeup.
"At one point, we offered a big room across the hall from our store for people to have parties," said Stockton. "We didn't promote it as well as we could have, but we have a great big facility to create a package deal, and there's definitely a market for it."
On the flip side, traditional party places and card stores have started carrying children's birthday apparel, gifts and accessories, meaning more outlets than ever for vendors. "I think you could make this as big as you want, and your product mix can be something that's contagious among your customers," said Stockton. "The sky's the limit." —Cara Clinton