Store owners give advice to retailers on how to integrate footwear into their product mix. by Maria Bouselli It's a quandary many retailers face—to shoe or not to shoe? Children's footwear makes up more than 14 percent of total yearly revenue for the shoe industry, according to Matthew Priest, president of the Footwear Distributors and […]
If the Shoe Fits
Robeez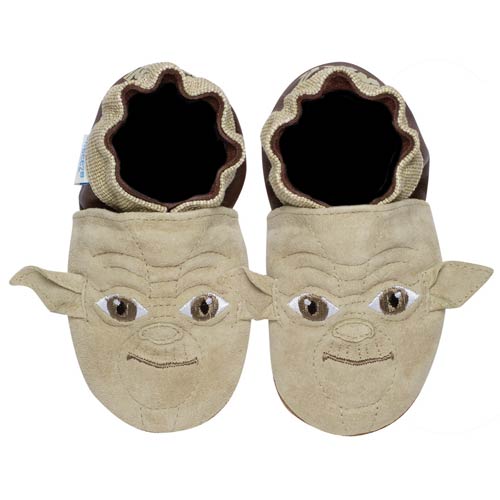 If the Shoe Fits
Pediped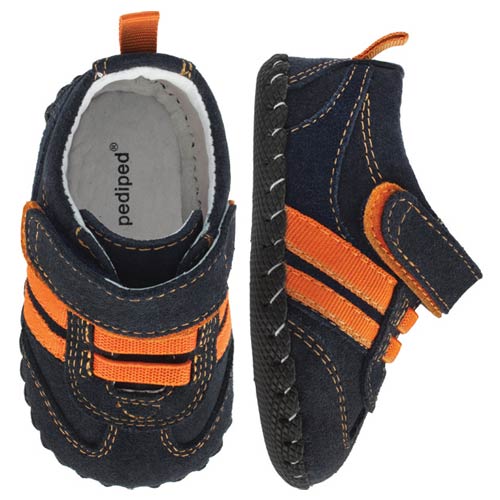 If the Shoe Fits
Hatley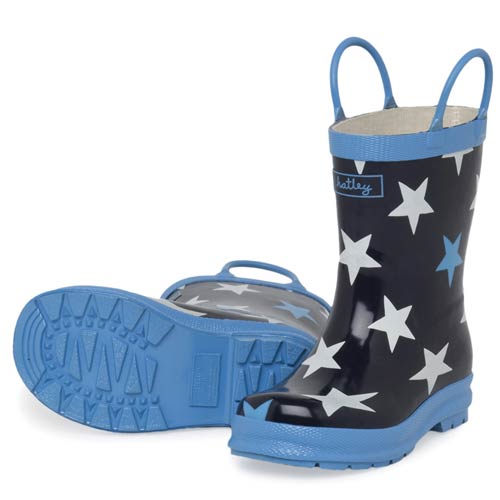 If the Shoe Fits
Sun San Sandal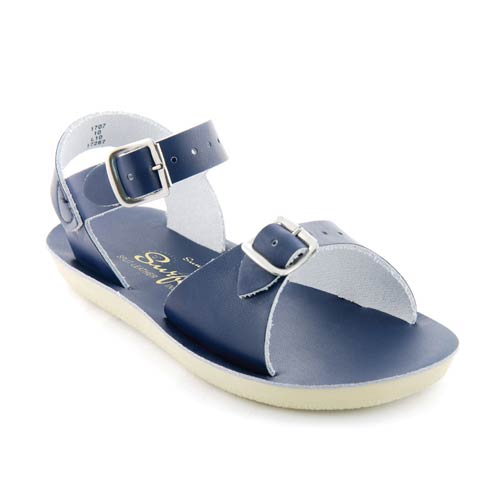 If the Shoe Fits
Jack Rogers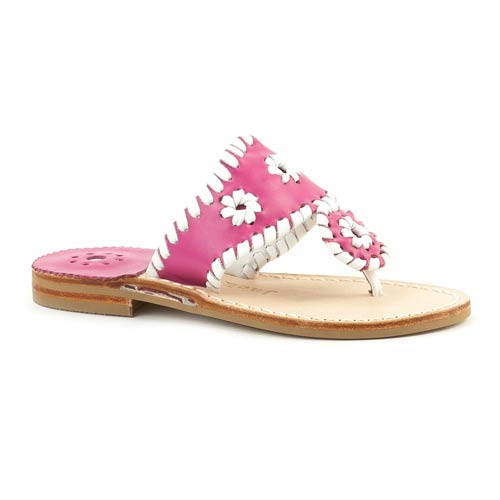 If the Shoe Fits
Emu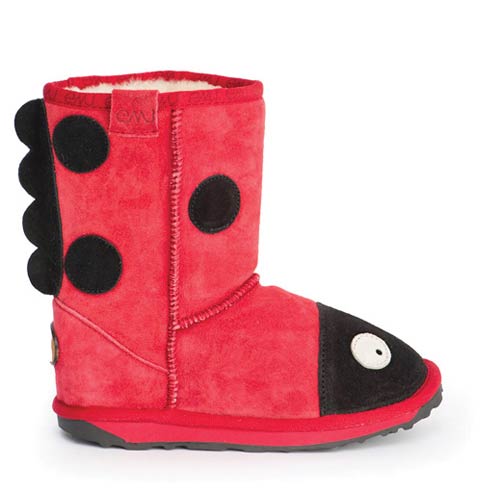 If the Shoe Fits
See Kai Run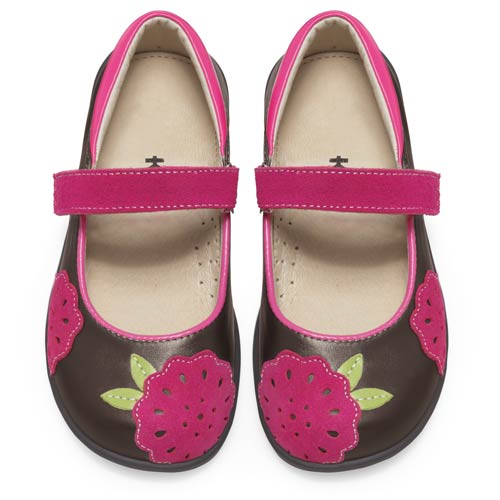 If the Shoe Fits
Deux par deux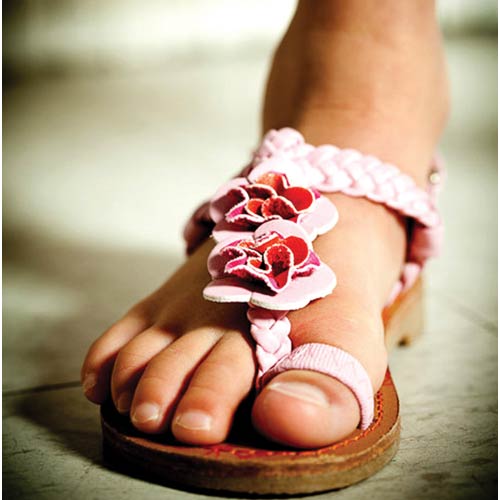 Store owners give advice to retailers on how to integrate footwear into their product mix.
by Maria Bouselli
It's a quandary many retailers face—to shoe or not to shoe? Children's footwear makes up more than 14 percent of total yearly revenue for the shoe industry, according to Matthew Priest, president of the Footwear Distributors and Retailers of America (FDRA). Priest says children's footwear is an important part of the industry because "once or twice a month, children need to buy shoes, so you're building a relationship and interacting more frequently with customers." Nate Herman, vice president for international trade and footwear lead at the American Apparel and Footwear Association (AAFA), agrees: "You can make lifelong, loyal customers to your brand so it's important to get them to like your shoes. And if they like the store where they buy the shoes, [customers] get excited about coming back." • While introducing shoes to your store's selection may sound like a no-brainer, there are several factors to consider: store space, neighborhood need, what brands to order and how to fit a child's foot. Roz Viemester, owner of New York children's shoe boutique Shoofly, advises retailers to start slow and be selective in the brands and styles they carry, matching them to other products they already have in their store, and to educate themselves on size conversion. "Who knows—it might evolve into a whole corner of shoes!" she says.
What to Think About
Space
When toying with the idea of adding shoes to your store selection, one of the main points to consider is the amount of space allotted for footwear. A strategic display is one important aspect for smaller boutiques to keep in mind. Jamara Ghalayini, owner of Pumpkinheads in Brentwood, CA, says that shoes only take up about 1 percent of her store's actual floor space. "We display them within the section that they go with," she says. Lisa Lloyd of The Frilly Frog Children's Boutique in Greenwood, SC, places her footwear on a table near checkout and matches shoes with specific outfits throughout the store. "I only put out one of the shoes so we're able to display them really well, and we end up rotating them and putting pairs throughout the store with different outfits," she notes. "For [some styles] we'll have lots of colors but I will only put out one color or a couple of colors at a time." Kristen Hardin, owner of Bullfrogs and Butterflies in Chicago, also uses this tactic in her 1,500-square-foot store. "We have a shoe wall," she says. "We have just one shoe from each style out and the new [styles], and we have all the boxes in back stock." Lloyd confirms Hardin's assessment that the bulk of the space that shoes take up is in the stock room, so ensure that your store has enough space in the storage area to carry various colors and sizes.
Needs of the local market
Addressing if there is a demand in your customer base and local community for children's shoes is another important aspect to consider. Bullfrogs and Butterflies and The Frilly Frog both began carrying a wider selection of footwear when shoe specialty stores near them closed. "There used to be a children's shoe store that was a block away from us [and] because they were right down the street we didn't carry that many shoes," Bullfrogs' Hardin says. "Shortly after we opened, they closed, so we felt that there was definitely a need for it in our neighborhood and since then it has solidified itself as a department." After the local Stride Rite in Greenwood closed, Lloyd says she started slowly adding shoes to her store's selection that complemented apparel and other products, and she advises fellow retailers to do the same. "Each time I go to market, I try to increase my shoes a little bit because there's not a place to buy children's shoes here [anymore]," she notes. Lloyd also uses her boutique's location next to a women's shoe store to her advantage, even collaborating with the owner on brands. "The store next to me had the Jack Rogers sandals so I added them [for girls] here," she says. "And we worked together on the Emu boots [addition] for fall—I ordered the children's and she ordered the women's." FDRA's Priest also recommends stores become a part of the community by forming relationships with customers, which includes communicating between visits. "Send them 'thank you' and birthday cards," he says. "And also send them reminders that say, 'It's been two months since you bought shoes—it might be time for a size change.' You have a unique opportunity to both create a community and be a part of the neighborhood."
Ordering
Shoofly's Viemester recommends that retailers do their homework before they decide what brands are right for their store. "There are a lot of companies out there and you might buy their shoe and [find] it's a really hard shoe to fit all types of feet," she says. Viemester also notes that classic styles such as loafers and ballet flats are good starters, as well as pre-walking shoe brands. Lloyd of The Frilly Frog agrees. "There are certain staples I keep all the time, like a girls' Mary Jane shoe—it can go with everything, comes in a lot of colors and it sells all year round." Lloyd also advises retailers to buy styles that don't go on sale and can be re-ordered, and also to look at brands that don't come in a case pack. "You don't have to order a particular style in a size run," she says. "As long as I get 10 or 12 pairs of shoes it doesn't matter." When Bullfrogs and Butterflies' Hardin orders, she keeps the end wearer at the top of her mind. "I think about what a child needs in their shoe wardrobe—what are the shoes that they're going to get the most use out of for different occasions," she says. Hardin counts pre-walker brands Pediped and See Kai Run as her top-selling brands, adding that she tries to have brands that can "take the wear and tear of a toddler." Pumpkinhead's Ghalayini says she orders her shoes at the end of the buying period so she is up to date on trends, and looks at past best sellers and the strongest colors in vogue. Buying for the season is also important, but don't expect parents to start shopping for winter or summer staples before the weather begins to really take effect. "I know being in New York, snow and rain boots are a great thing to have," Viemester says.
"Unfortunately [customers] wait to buy the snow boots until it snows and until it rains to buy the rain boots."
Add-ons
Ghalanyi says she started carrying shoes because they're the finishing touch on an outfit. "When people are buying [clothes] for babies or toddlers, it's easy to get them to buy [shoes] to complete an outfit because they are the detail," she notes. Lloyd says that it's helpful to have a good price range, from high to low, to encourage customers to purchase shoes as an add-on to their order. She also ensures that she selects footwear after she's already chosen apparel for the upcoming season. "I go to Atlanta to Market so when I'm there ordering my clothes for next season, I take pictures of everything I have and then the last day I'll try to coordinate particular shoes with outfits," Lloyd notes. While many retailers sell shoes as the "cherry on top" of an outfit or as a giftable item, particularly for younger children, you should still ensure that the shoe properly fits the customer, or offer a money-back guarantee if the child's not able to try on the shoe. Viemester recommends selling an insole with the shoe if the footwear is a gift to help ensure proper fit, and advises that a good fitting shoe makes all the difference. "For the longest time [shoes] have been considered as an add-on or an extra, but if retailers have the tools in their store to measure the foot, I think parents would really be appreciative of that," she says.
Sizing and conversion
Sizing continues to be an issue in all footwear, but especially in children's shoes as it's particularly important to correctly fit a child's growing feet. Viemester, who has been in the footwear business for 25 years, says her first step in fitting a child is to measure both feet with a Brannock device. "Then we steer them in the direction of where that size is and they can choose from a gamut of all different styles," she says. "It's important to let customers know that all shoes run differently—including shoes from the same manufacturer—[and that] it's the fit that should be the deciding factor." She also notes that her store has a conversion chart for European brands, which she makes her staff memorize. "A lot of shoe companies put their conversions in the tongue of the shoe and on the box, so that's a good starting point, but again it's the fit that counts." Knowing conversions and the brand's sizing are also ways for a store to gain a competitive advantage, notes AAFA's Herman.
Bullfrogs and Butterflies' Hardin says she educated herself on how to fit a child's foot when she first began carrying footwear and has since trained her staff as well. "We measure their feet, have the child try on the shoe and make sure there's enough room, but not too much, and a good fit both width and lengthwise," she says. "Then we let them run around and make sure they can run fast." Hardin notes that parents look to them when it comes to sizing, and if they get it right, the customer is more likely to return. Viemester advises retailers to buy a few half sizes and a variety of widths, if the company offers them, to start out and see what sells well in their store. "You'll know by the end of a season what works best for you," she notes.
FDRA's Priest recommends using the various brand sizes as an opportunity to get to better know your customers. "It stresses the importance of interacting with the customer and trying the shoes on the child's feet, watching the child walk in the shoes, making sure there is no slippage, that it's not too tight and see how the fit feels in response to the child walking," he says. He notes that online resources, such as the National Shoe Retailers Association, are good ways for store owners to educate themselves in sizing.