Wovenplay one- piece, Appaman hat, Wovenplay felt bird clips, Zutano ball; Platypus Australia swim shorts, Wovenplay tank, Ellen Christine hat.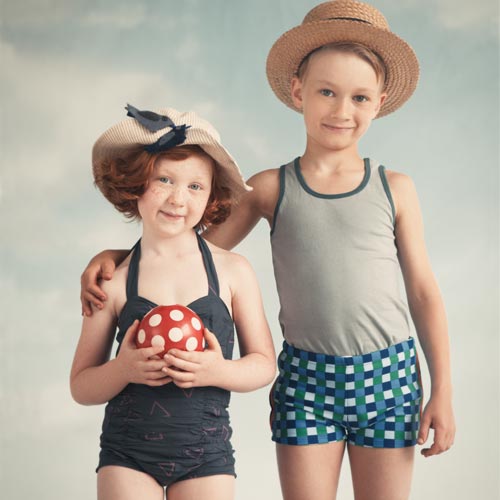 Kate Mack boy shorts worn over one-piece, Ellen Christine black cap; Snapper Rock boy shorts worn over Stella Cove one- piece, Wovenplay bathing cap with stylist's flowers; Snapper Rock tankini, stylist's belt, Meg Dana hair bow, Aigle rain boots throughout.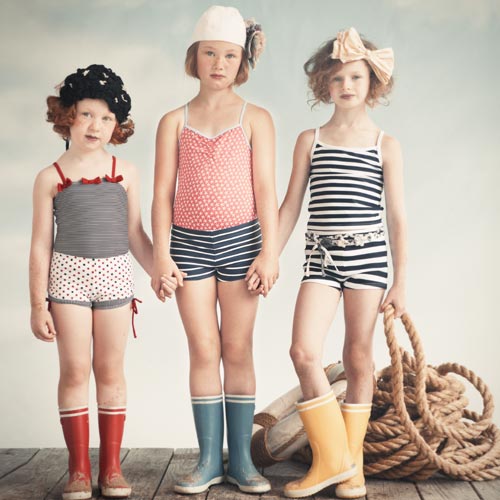 Mini Rodini hooded sunsuit, Appaman hat.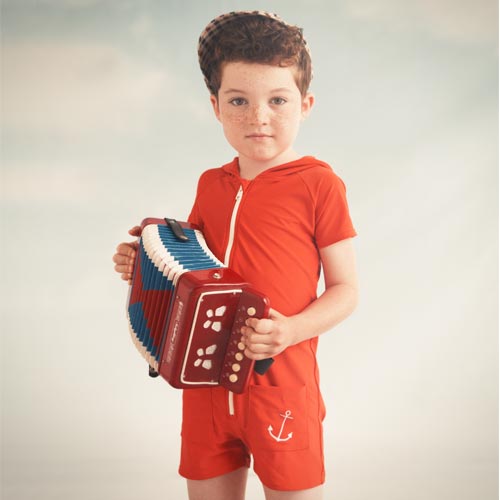 Appaman rash guard, Wovenplay swim trunks; Mini Rodini striped swim shorts, Goat Milk tank, Le Vestiaire de Jeanne linen button-down.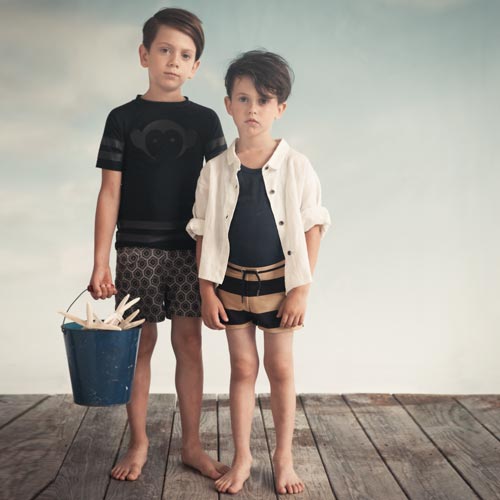 Stella Cove bikini top and cover-up, Kate Mack leggings, stylist's belt and scarf worn as headgear.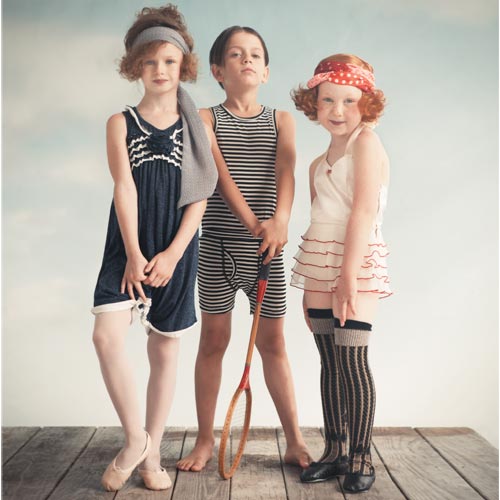 Isobella & Chloe dress worn as jumper, stylist's scarf and tights; Goat Milk tank and underwear; Wovenplay one-piece, stylist's leggings and scarf worn as headband.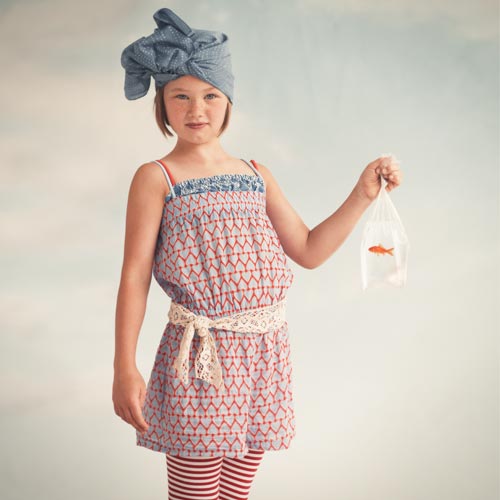 Floatimini swimsuit, Le Vestiaire de Jeanne linen bloomers, Chat Mechant cap, stylist's stockings, Capezio ballet flats throughout.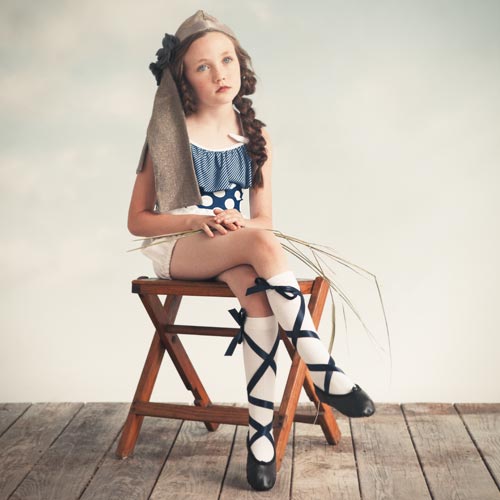 Wovenplay one-piece and bathing cap, stylist's stockings.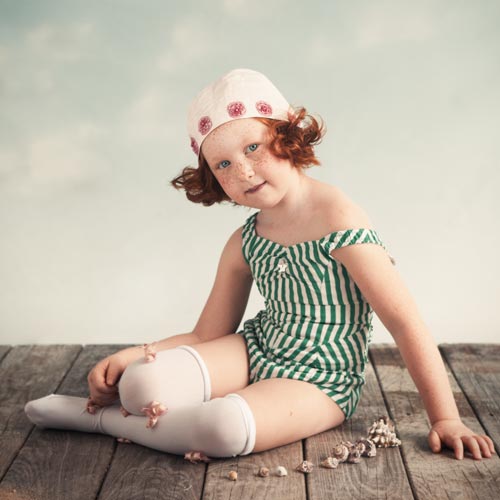 Floatimini tankini top, Platypus Australia boy shorts, Wheat handkerchief worn in hair; Le Vestiaire de Jeanne white linen coveralls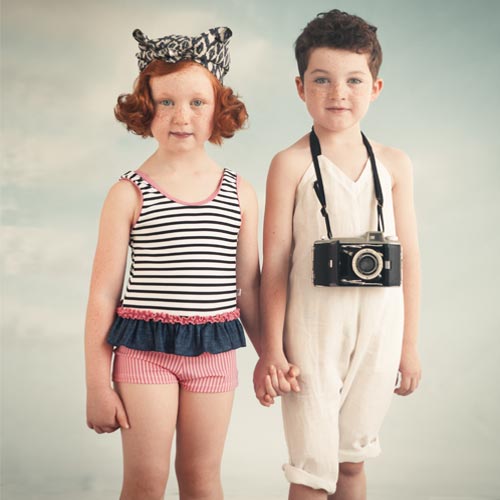 Vintage style shores up Spring '14 swimwear. Photography by Alexandra Stonehill. Styling by Mindi Smith. Hair and makeup: Vivi Lapidus. Prop stylist: Alexandra Egan.