"Vandalism"
Nui Organics dress and BabyLegs legwarmers.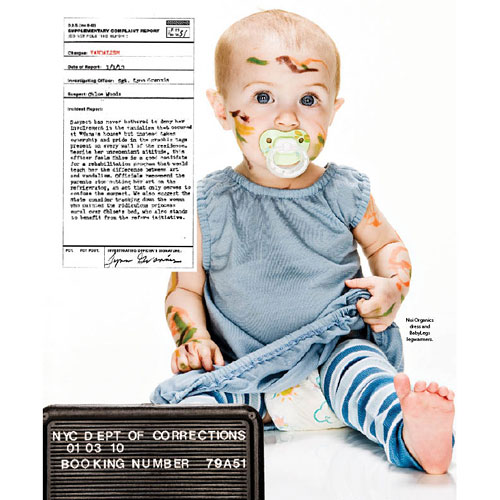 "Shoplifting"
Babysoy romper and socks.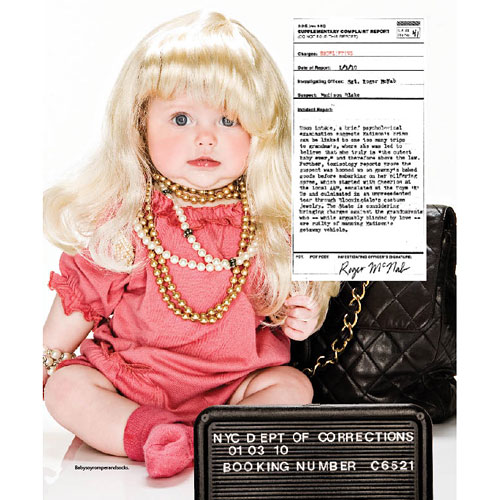 "Identity Theft"
From left to right: Kate Quinn Organics jacket, Sama Baby jeans and No Slippy Hair Clippy hair accessory. Sage Creek Organics outfit and Robeez shoes. Adooka Organics dress and leggings.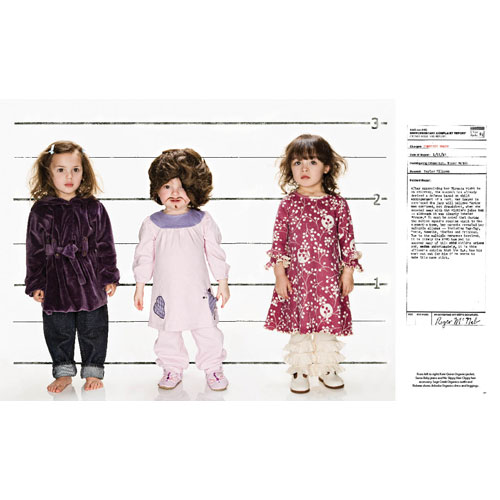 "Bab Babies" Crime Wave
Apprehend perpetrators implicated in a rash of crimes committed by individuals under the age of three. Note: Though the suspects' alibis may be fake, their organic clothing is all natural.

Michael Brian, photographer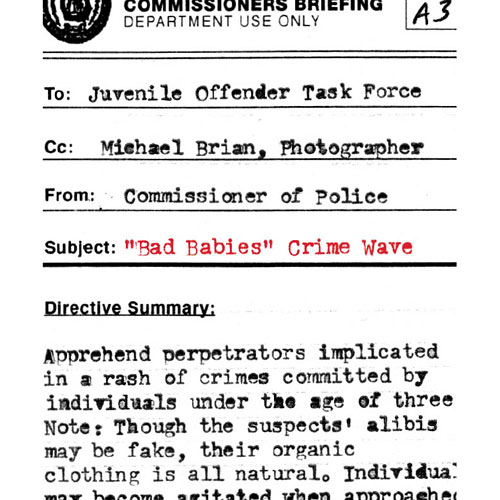 "Assault"
Clover New York Jumpsuit.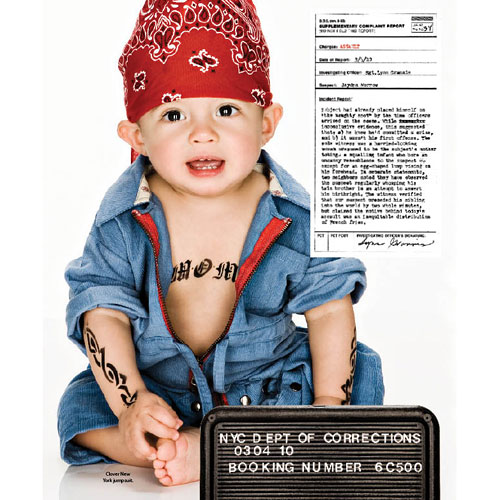 "Disturbing the Peace"
Chapter One Organics dress and bloomers; Bobux shoes.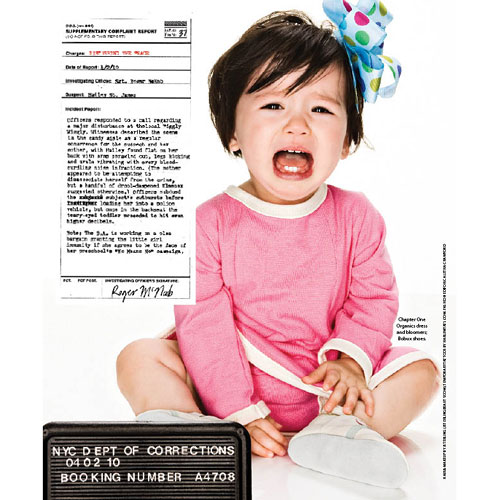 "Public Nudity"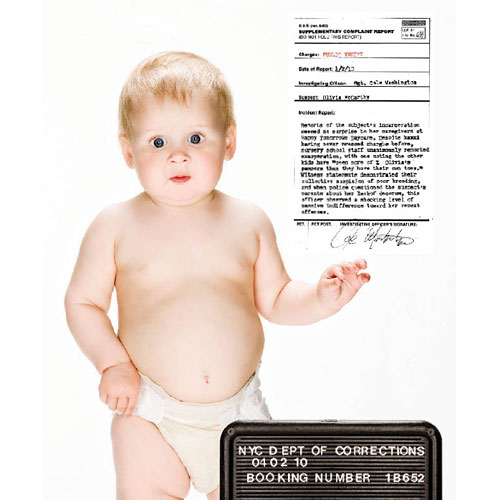 "Arson"
Ideo dress and cardigan.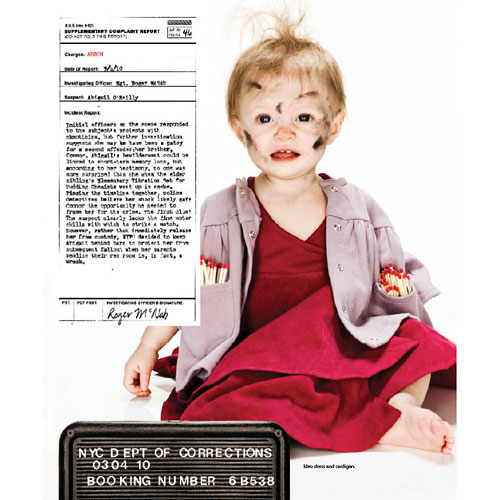 "Robbery"
Mini Mioche cardigan and pants.