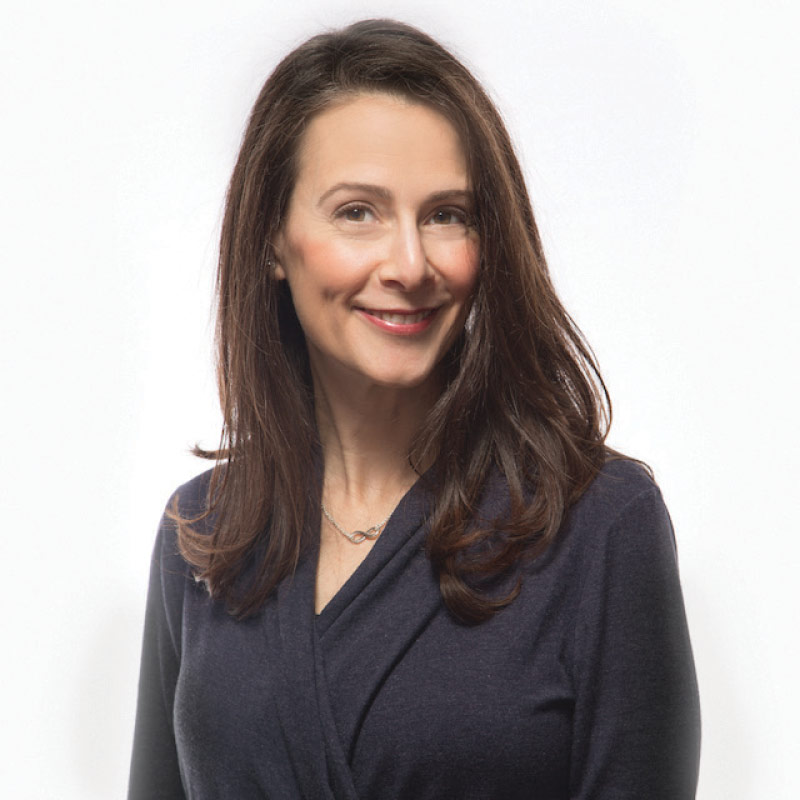 Hello Childrenswear Industry!
It's been a minute.
I'm Michele Silver, the new Editor of Earnshaw's, although technically, I am not new.
I held this post nearly two decades ago, which feels both incredulous and surreal. I have always had such a strong connection to this industry—one that was joyful, fun, creative, and innovative. I especially loved meeting business owners, learning about their stories and gaining insight into what made them successful. My job as the Editor was to help businesses perform at the top of their game, with informative articles, tools and resources and inspiring fashion photography.
I watched my nieces and nephew grow up in beautiful, special clothes that I gifted them from a variety of vendors. When I was pregnant with my own baby, I made a beeline to my local, independent children's clothing shop, Baby Boom in Montclair, NJ. I can still remember going through the racks of tiny sizes, touching soft fabrics and imagining my newborn in them. My daughter is now 12 and has sadly sized out of most childrenswear.
My enthusiasm and passion for the industry has never really waned. While attending Kids' Hub and Playtime in New York City and Dallas Market Center for market week, I reconnected with former colleagues—many of us doing double and triple takes because of our masks—and I felt like no time had passed. I was excited to meet new companies, designers and sales reps, and I gushed a bit with pride to tell them that I am back at this editorial helm.
As I've hit the ground running with my new/old role, I've observed some interesting trends. First, despite an initial guess—or perhaps more of a myth— that the pandemic would create a baby boom, the opposite happened. There has been a Covid bust. According to Forbes.com, the number of expected births for 2021 is projected for a 300,000 decrease. Second, many small businesses—including those in our industry—are booming. The pandemic shifted a lot of spending to the local level, independent retailers had the ability to be nimble and pivot to meet the changing environment, and entrepreneurs started businesses in record numbers. According to the Census Bureau, more than 4.4 million businesses were started in 2020.
Several childrenswear success stories are featured in this issue. You will meet the owners of State of Kid of Miami, who created a novel retail concept that brings together a boutique and children's classes; you will get to know designer Naima Melonson of Young Socialites Clothiers, who embraces her vision of bold color for her girls' apparel; and you will be incredibly impressed with store owner Maris Johansson who opened her first retail shop, Broomtail, in May 2020. There are inspiring stories such as Lauren Levy's, the founder of Magnetic Me, and how she exited the corporate world to develop her revolutionary way to get dressed, and the sustainable brand Mon Coeur, which uses all upcycled materials and maintains a small carbon footprint. As always, the fashion in Earnshaw's is phenomenal. To showcase some of the offerings for Spring/Summer '22, our creative team headed to the ocean to shoot "A Shore Thing," which starts on page 18.
I would love to hear stories and ideas from you, our readers. What's important to you? What do you want to share? What resources do you need to succeed in your business? Please reach out to me at Michele.Silver@WainscotMedia.com
On a serious note, Earnshaw's is deeply saddened to learn about the passing of a long-time member of the childrenswear industry, Lynda M. Johnson. We send our sincere condolences to Lynda's husband, Alonzo Wright, and her family and friends during this difficult time. I met Lynda when she was a stylist for Children's Business, and we attended all the same trade shows and events. Despite us working at competing magazines, Lynda was always warm and professional, and I had the utmost respect for her. I reached out to a few colleagues who knew her well and wanted to share their memories:
"Lynda was the ultimate children's industry professional, with a keen sense of fashion and a depth of knowledge that only comes through experience. She was so kind and helpful and always excited at the start of each new season."—Lynn Meyer, Sales Rep
"I have been very fortunate to have known Lynda for over 30 years. She was an amazing person and a special friend. She will be dearly missed by all in the children's industry for her experience and knowledge. RIP—Carmen Cuevas, Florence Eiseman
"All I can hear is 'Hey girlfriend!'–and then comes that big hug. I feel piercingly sad."—Louise Conner, Sales Rep
Rest In Peace, Lynda. Your presence in the childrenswear industry will be missed.
Best wishes,
Michele Silver