Excellence in design and retail across the children's fashion and juvenile product industries.
Company of the Year
Sesame Workshop
Est. 1969
Gabriela Arenas

Vice President of Licensing, North America

First paying job: Substitute teacher for third grade

Pet peeve: Entitlement and lack of drive

Most coveted dinner guest: Coco Chanel, Michelle Obama, Jacques-Yves Cousteau, Bob Iger or Jeff Bezos

Hobbies: Tennis, Yoga, Traveling, Cooking

Best advice you've ever received: Trust your intuition

Favorite quarantine snack: Popcorn

Last book you read: The Goldfinch by Donna Tartt

Personal motto: Generosity and kindness are the key to a life better lived.
What do you attribute Sesame Workshop's success to in 2020? Mission work has always been a vital part of Sesame Workshop's DNA, and that means meeting kids' most urgent needs, whatever they may be. When Sesame Street launched in 1969, staffers drove a van around Harlem, distributing materials to help kids learn as they were watching Sesame Street. And while kids' and families' needs have evolved over the years, our model still stands. We work with experts to define what kids need and then we develop a curriculum to address those needs.
This year, that meant responding to COVID-19. While we transitioned almost instantly to a 100 percent remote work environment, we also recognized families' sudden critical need for help. We developed new ways to create content in response to current events and worked quickly to produce "Caring for Each Other"—an initiative for parents, children and teachers, focused not only on best practices for staying safe, like proper handwashing techniques, but also on key topics that  families needed help with the most: adjusting to changing routines, creating playful learning opportunities at home, managing big feelings and staying physically active. To date, with "Caring for Each Other," we have distributed new PSAs to 97 countries in 39 languages, two international primetime TV specials, including Elmo's Playdate, two live CNN Town Halls reaching viewers around the world and a web hub posting weekly Muppet playdates, games, and strategies for caregivers to comfort children and promote home learning.
We've also addressed another tough issue—racial justice. Sesame Street has the ability to explain complex issues to children like no other program can and, for many years, we have equipped families and caregivers with the support they need to have empathetic conversations. We believe this moment calls for a direct discussion about racism to help children grasp the issues and teach them they are never too young to be 'upstanders' for themselves, one another, and their communities. With CNN, we produced "Coming Together: Standing up to Racism," which aired in June. And we recently released The Power of We: A Sesame Street Special, a co-viewing experience for children and families, addressing racism and modeling how children can stand up to it. Available on HBO Max and on PBS KIDS, it features Elmo and Abby Cadabby, who are joined by 6-year-old Muppets Gabrielle and her cousin, 8-year-old Tamir, as they learn how to become "upstanders" to unfair treatment based on skin or fur color.
Sesame Street YouTube has seen +183 percent increase in views from this time last year. Part of the reason is that we produced so much new content around our Caring for Each Other initiative. We had 37 million views for Muppet Moments, and our Sesame Street Monster Meditation with Headspace saw 24 million views. Families are looking for good quality content during this time, and we are proud to be able to meet their needs.
What's new in licensing?  We were able to pivot to a speed-to-market model to create a robust offering of resources with a multigenerational approach to our licensing.
When kids were going back to school, there was anxiety about stepping out and needing to wear a mask. Our characters are so relatable to kids and trusted by parents that they are a fantastic means to communicate messages and help ease anxiety.
With Sourcebooks, we published All Heroes Wear Masks for kids and families. It took only three months to get it on shelves, and it elicited great reaction, not only from consumers but media as well. In December, we'll see Random House's Even Grouches Wear Masks, featuring everyone's favorite grouch, Oscar. It took a total of four months from concept to on-shelf.
We have seen the audio category increasing tremendously. When lockdowns started, we were mid-development of our podcast collaboration with Audible, and we had to continue the work remotely. The Sesame Street podcast "Foley and Friends" launched in October to great reviews.
With families spending more time together at home and looking for activities, Sesame Street Magna-Tiles and LEGO sets have done well.
In the apparel and accessories category, we've been working with partners to leverage their social and marketing vehicles to share our resources with young adults and to plant seeds of long-term change. Champion included a call-out on their social media channels and sent an eblast to their database. Bombas sent out an eblast to their subscribers. And we worked with MaskClub.com on an on-demand, 'buy 1, donate 1' model, and have since partnered with multiple other companies to help adult and child fans of Sesame Street express themselves while covering their faces.
How has the company supported its employees during the pandemic?  Sesame Workshop has been incredibly supportive during COVID-19. Our CEO, Jeff Dunn, regularly sends out a 'State of the Street' email to keep employees informed and connected. Early on, he let us know we should focus on our health and family first. Sesame Workshop instituted flexible work hours, provided a stipend for ergonomic needs and introduced meeting-free Fridays. Our executive team also make themselves available for questions and concerns. Because we couldn't be together for our annual Halloween costume contest, we instead had a virtual party featuring new skits and costumes from past Halloweens. The organization also planned something special for Thanksgiving. These are challenging times for everyone, and Sesame Workshop is helping us adjust to the new normal and providing meaningful resources for our work family.
What are Sesame Workshop's main goals for 2021? We'll continue to explicitly tackle racism and its impact on children through an array of programming and Sesame Street in Communities content for families and caregivers. We'll focus on the importance of sustainability and instill in young generations the need to take care of our planet. And we'll focus on wellness, mindfulness, and general physical/mental health of families at home. Today's kids are under more stress and pressure than ever before. We'll continue to create content and collaborations to help the whole family stay strong and healthy together–physically and emotionally.
How do you envision the children's industry evolving over the next five years? We are seeing a resurgence in all things character-branded because they simply provide an emotional connection, comfort, safety and enjoyment during times of turmoil. Categories seeing an uptick include athleisure and loungewear for all generations. Unexpected collabs will drive excitement in the market. There will be an increase in demand for sustainable companies and an increase in support to companies with diverse ownership. In toys, we'll see a resurgence of family play time and classic play patterns like puzzles, family activities at home like cooking, and a focus on arts and crafts. Lastly, we'll see companies working overtime and finding new production models to respond to ever-evolving consumer needs.
Stroller
UPPAbaby
Est. 2006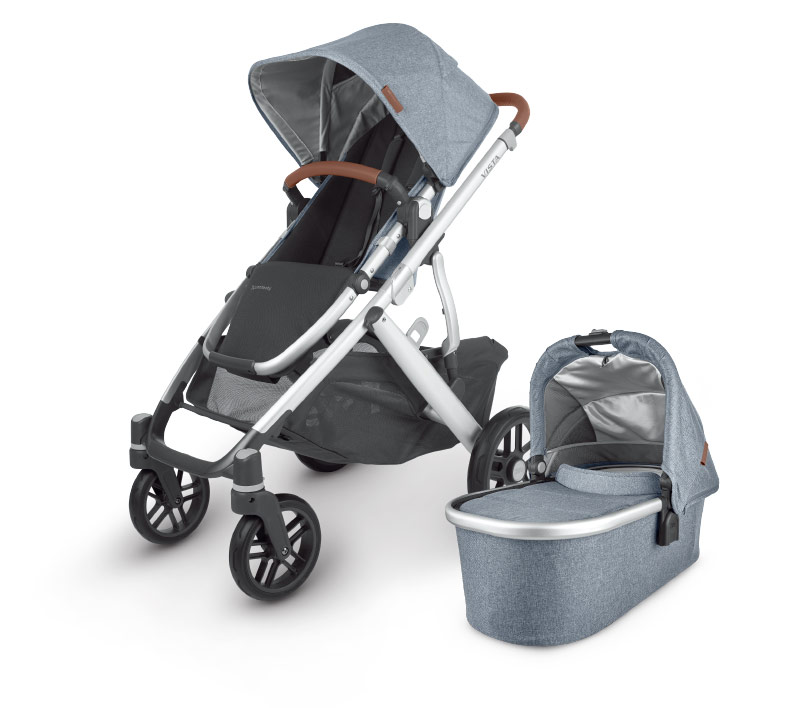 Lauren Monahan, Co-Founder

First paying job: Babysitting

Greatest fear: My children graduating from high school and leaving the house.

Pet peeve: Lost belongings

Hobbies: Working out, being a taxi driver for my children and watching them do their sports and activities

Best advice you've ever received: If you'd like to have input on the outcome, be part of the process.

Favorite quarantine snack: Chocolate

Last movie you watched: The Social Dilemma

One fact few people know about you: I spent summers as a kid waterskiing and windsurfing in Maine and Hawaii.

Bob Monahan, CO-Founder

First paying job:  Cleaning up shingles off the ground for a local roofer

Greatest fear: My next injury…

Pet peeve: Wasting time

Dream hire: Miguel from Cobra Kai

Hobbies: Walking the dog, SUP, skiing, running, hockey and riding dirt bikes

Best advice you've ever received: Life lessons from Who Moved My Cheese?

Go-to quarantine snack: Scrambled eggs and ham

Last book you read: Fast and Loud by Richard Rawlings

One fact few people know about you: I used to figure skate.
Stronger Together In 2020, connections, relationships and supporting our partners was more important than ever. We took immediate steps to help our retailers by creating an alternate retail locator page on our website to direct consumers to local shops that could service them.
On a Roll We created at-home experiences for families by transitioning our product demos, Tune-UP Gear-UP events and car seat safety checks online. Other virtual offerings included Q&As on Facebook Live and fun activities on Instagram. We also outfitted one of our conference rooms with the latest technology to ensure virtual meetings with clients, media or distributors remained seamless.
Work Perks Prior to the global pandemic, we had an array of benefits for our employees, including a fully stocked kitchen, lunch provided twice a week, daily exercise classes in our state-of-the-art gym, flexible hours and the opportunity to customize a VISTA stroller.  Unfortunately, when Massachusetts implemented the stay-at-home order back in March, we closed our offices to all but a few staff members. To maintain that face-to-face connection, internal departments hosted 'happy hours' at the end of each week. We also hosted a handful of Zoom baby showers for expecting employees!
New Customers We know we can count on what we call 'mom-of-mouth' to help spread the word about UPPAbaby's superior products and service. We anticipate a baby boom next year and are looking forward to new parents joining the UPPAbaby family. With so much still unknown, our goal for 2021 is to continue working with our retailers to help consumers make well-informed purchasing decisions, whether that is in person or virtually.
Carrier
Ergobaby
Est. 2002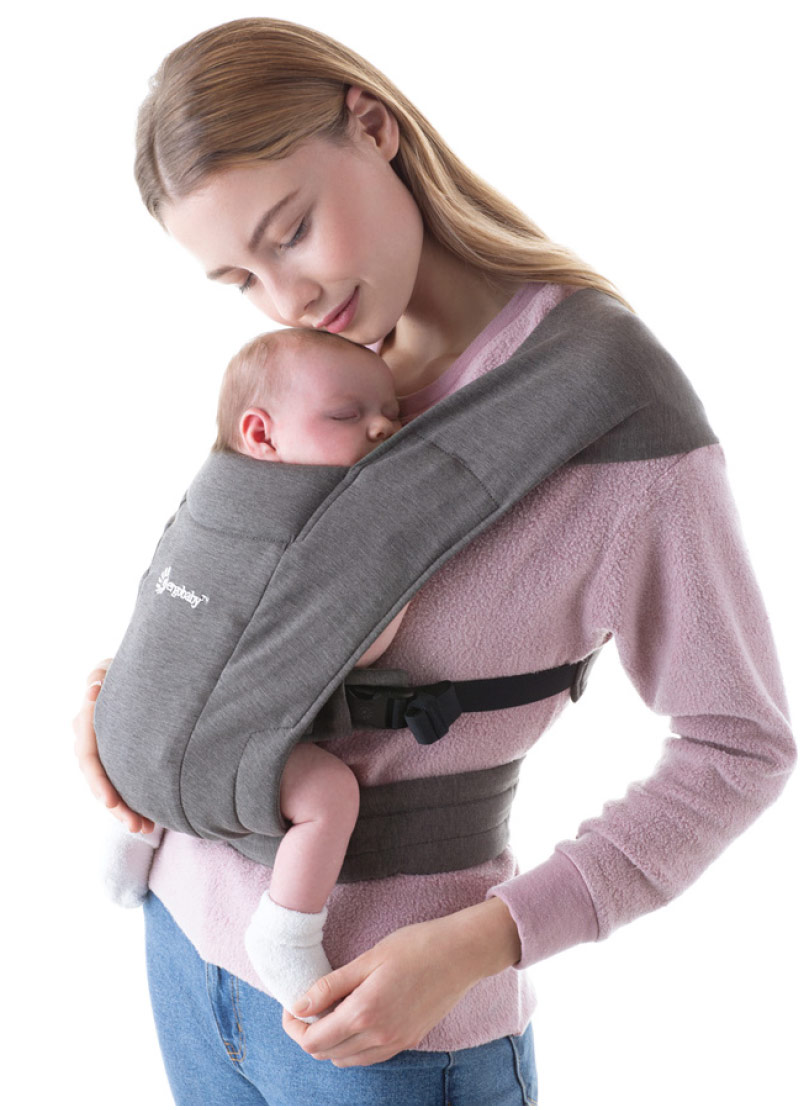 Jason Frame, CEO

First paying job: Stuffing envelopes for a direct mail business at age 13

Greatest fear: Probably being buried alive.

Pet peeve: Hypocritical behavior

Biggest motivator: I don't like to lose.

Hobbies: Tennis. Really sports in general.

Favorite quarantine snack: My daughter's chocolate chip cookies. They're even better frozen!

Best advice you've ever received: Attack the problem, not the person.

Last book you read: The Subtle Art of Not Giving a F*ck

Last movie you watched: The Trial of the Chicago 7
Popular Picks As the leader in babywearing for over a decade, we have established a reputation for comfort, safety and innovation. This year, we continued to diversify our line of carriers as well as expand into other product categories, such as strollers. The Ergobaby Embrace carrier is one of the newest additions to our carrier line, and it has quickly become a bestseller. Embrace is the perfect newborn option, especially during these times when families are spending more time at home. It's easy to use and comfy for extended wear. We also just launched our Anti-Microbial carrier—another pandemic favorite for its added layer of cleanliness. What's more, all Ergobaby carriers come with the ErgoPromise LifeTime Guarantee!
Listening Closely In 2020, we learned the importance of listening, to our employees, our customers and the world around us. This led to the development of new products like our Anti-Microbial carrier, a greater focus on our Corporate Social Responsibility platform and all-new content to support parents in this quickly changing world.
Many parents were suddenly at home with children while still having to work. We were able to pivot our content strategy from a travel focus to how our products can help at home.v
Pick Me Up Our HR team has been great organizing fun activities, such as virtual scavenger hunts and baby showers for our expecting employees. We also launched a flexible work program, which employees can make use of even after the pandemic. It became clear that in order to support working parents, we had to be more flexible about the way we do our work. In addition, the CEO, HR director and community director send out weekly emails internally with updates and opportunities at the company.
New Perspectives Beyond  all the new products we will be launching in 2021, we are working hard at becoming better corporate citizens through employee-led Corporate Social Responsibility (CSR) and Diversity, Equity and Inclusion (DEI) committees. We are also researching new ways to enhance our digital capabilities to address the consumer shift in shopping preferences. From our manufacturing, we're looking toward trends in sustainability. We launched Everlove  earlier this year, which is a product buy back and resale program to work toward a more circular economy. Studies show that 57 percent of consumers are willing to change their purchasing habits to reduce negative impacts to the environment.
Carrying On We see the juvenile product industry  positioned to be a key player in supporting parents as they look for safety, stability and support in the coming years. We believe success for the juvenile industry will be built on authenticity by brands that truly understand the needs of Millennial parents and create innovative products to support those needs. The industry will focus increasingly on sustainability and the global consolidation of products.
Developmental Toys & Games
Fat Brain Toys
Est. 2002

Mark Carson, President & Co-founder 

First paying job: A newspaper route I inherited from my sister

Pet peeve: Slightly open doors, cabinets and drawers

Dream hire: Jony Ive

Hobbies: Running and woodworking

Best advice you've ever received: Stay hungry. Stay foolish.

Favorite quarantine snack: Cutie clementines

Last book you read: The Ultra Mindset by John Hanc and Travis Macy

Last movie you watched: Milk

One fact few people know about you: My business partner is my wife of for 29 years, and we've known each other since preschool.
Play Nice Thanks to our focus on building relationships with our customers through direct-to-consumer channels, our toys have found an even larger audience in 2020.  Consumers are recognizing our focus on design and use of quality materials throughout every toy and game we produce. The toy category is so often dominated by the disposable 'hot toy' of the year, so Fat Brain Toys is a refreshing and welcome change for consumers seeking toys that reinforce real developmental milestones.
Be Unique Because we approach toy design so differently from other toy manufacturers, there's always uncertainty whether consumers will appreciate the nuances of what we're trying to achieve. Will consumers buy toys that don't have licensed characters slapped on them? Are consumers willing to pay for higher quality materials? Are kids interested in anything other than their screens? While moments of doubt sometimes surface, we have always believed the answer is 'yes' and will keep sticking to our core play values. This year is certainly proof we're on the right track!
More Than Toys We have such a loyal following of consumers who have experienced our toys firsthand, but we are eager to grow that base domestically and abroad. It's great to see consumers becoming more aware of 'toys as tools.' I think this category will continue to envelop even more ages and address more developmental needs.
Sleepwear
Little Sleepies
Est. 2018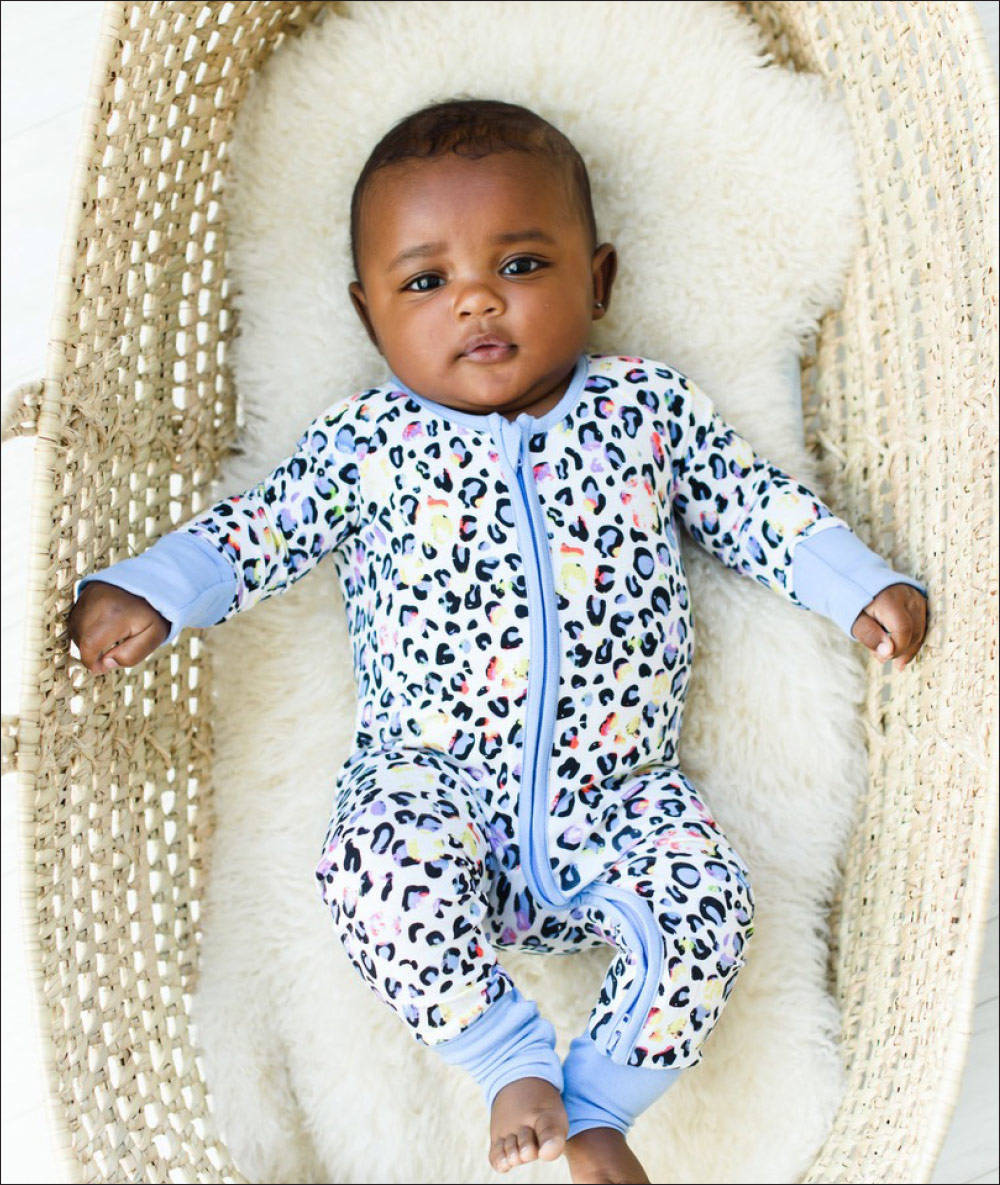 Maradith Frenkel, CEO

First paying job: Agent Trainee at William Morris Agency

Pet peeve: Lying

Dream hire: Oprah

Hobbies: Baking, drawing, hiking—none of which I have time for running a startup!

Last movie you watched: Charlie & the Chocolate Factory

Last book you read: Shoe Dog by Phil Knight

Favorite quarantine snack: Carrots and hummus, cookies and fruit

One fact few people know about you: I have to buy kids' shoes because my feet are so small!

Best advice you've ever received: If it won't matter in five years, don't spend more than five minutes worrying about it.
Like a Dream This year was all about building a strong community of parents. Nothing builds a brand faster than great word of mouth. We managed to triple our goal for the year, growing by 700 percent!
Keeping Families Cozy Like most companies, COVID shutdowns impacted production for us in a big way. Having our factories shut down for months was a great lesson in contingency planning. I'm proud to say we managed to make it work! I believe it was our combination of buttery soft fabric and fun, modern prints that kept us top of mind for families looking for cozy PJs.
Growing Up We're expanding our product lines and offerings and planning on continuing our growth trajectory in 2021. Moms will be more likely to shop online than in store. They're also becoming more interested in independent brands versus big box stores.
Nursing Products
Milky Mama
Est. 2016
Krystal Duhaney

RN, IBCLC and CEO

First paying job: Team member at Dairy Queen

Greatest fear: Being stranded in the middle of the ocean

Dream hire: Michelle Obama

Hobbies: Baking, yoga and spending time with loved ones

Best advice you've ever received: Protect your peace, and don't allow anyone to steal your joy.

Go-to quarantine snack: Avocado toast

Last book you read: Becoming by Michelle Obama

Last movie you watched: The Witches

One fact few people know about you: I'm an expert Tetris player!

Pet peeve: Dreaming about a dessert I've been saving, only to find one of my children eating the last bite!
Giving Back This year, we really focused on engaging more with our community and building a strong system of support for parents everywhere. In addition to delicious and effective products, we also offer unparalleled support via online course, virtual lactation consultations, an online support group, and more. This year, we launched the Milky Mama Lactation Consultant Scholarship Fund. We received hundreds of applications and were able to fund the certifications of 30 Black aspiring lactation consultants.
Helping from Home We've really focused on digital marketing and virtual support in light of the pandemic. We offered free lactation consultations for several months because we understood that many parents would not have access to in-person support. We also enlisted brand ambassadors to help spread the word about our business. The response has been phenomenal.
Sweet Support for Staff COVID-19 forced us to close our breastfeeding support center and transition to a work-from-home environment. We provide support to our employees by allowing them flexibility to manage virtual schooling with their children while they work. We will continue to allow them to work from home for as long as they feel is necessary.
Speaking Up As a black-owned business, the racial tensions experienced this year have really hit home. We found it necessary to speak out against racism and raise awareness of the racial disparities experienced by black birthing parents and black breastfeeding parents. Upon speaking out, we were slammed with negative comments, but we persisted. Because of this, our community has rallied behind us in support of a common goal: racial equality.
A Better Tomorrow Next year, we will offer our products in retail stores, continue to expand our virtual support services and grow our scholarship foundation. As breastfeeding rates and support for breastfeeding parents continues to improve,  it is my hope that every parent will soon have the support they need to feed their child the way they choose.
Outerwear
Appaman
Est. 2003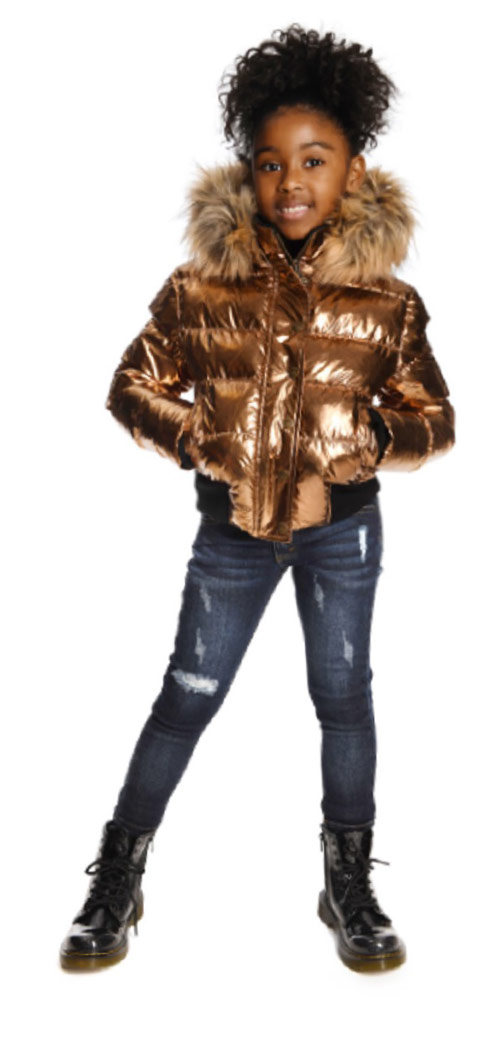 Lynn Husum, Co-Founder

First paying job: Daycare worker

Greatest fear: Something bad happening to my kids

Pet peeve: Chewing with your mouth open

Biggest motivator: Competition

Most coveted dinner guest: Julia Louis-Dreyfus

Hobbies: Ceramics and Netflix

Go-to snack during quarantine: My husband's homemade bread with butter

Best advice you've ever received: Always plan your own birthday.

Last book you read: The Underground Railroad by Colson Whitehead

Last movie you watched: Superbad

One fact few people know about you: I met Harald (my husband and co-founder) met in a hostel in Guatemala when I was still a nurse.
Up & Up We are up so far this year and hoping this fourth quarter proves positive as well. We decided to double down and not halt our production when the Coronavirus put the country on lockdown. This turned out to be a great decision because we had inventory to fulfill Q3 and Q4 orders. We were also able to help accounts that needed more inventory.
Get Down (Alternative) We have started to use down alternatives for filler, and the end consumer is responding positively. All of the big gear companies do the same, and we were excited to be able to offer this to our customers. The down alternative is renewably sourced insulation. We love Dupont Sorona, a performance fiber made from plant-based ingredients. It retains its shape throughout the day—wear after wear, wash after wash.
Team Spirit Our team is amazing, and we have gotten really close with daily virtual meetings and monthly Zoom happy hours. Seeing our teammates' apartments and meeting their kids have certainly helped us support each other in a different way. I have never been prouder of this little company!
Just a Hint Next year, we have some very fun initiatives I can't reveal right now. All I can say is look out for great collabs and a few additions to our product lines. I also expect down alternatives will only become bigger, and renewable resources are overall the way this industry is headed.
Kids' Activities
eeBoo
Est. 1995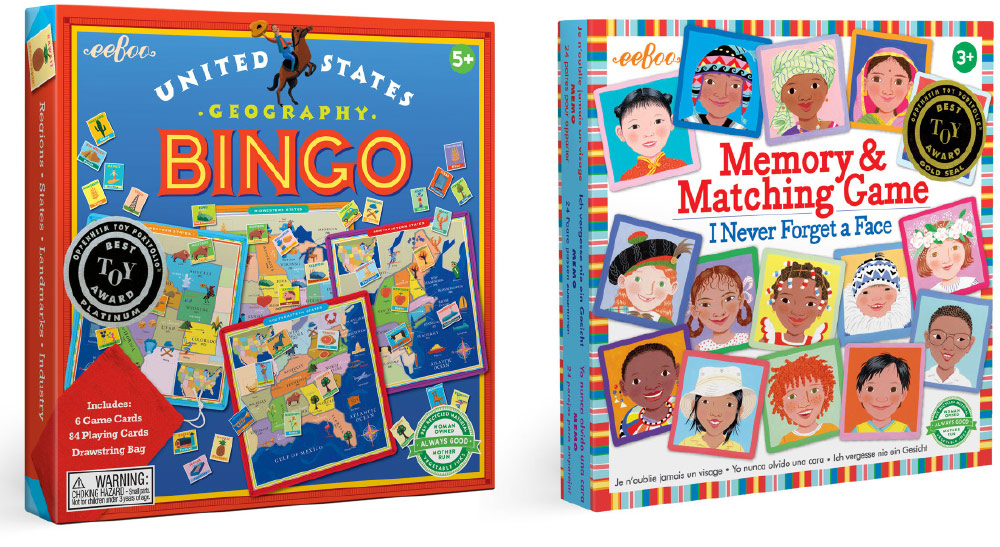 Mia Galison, Founder, President & Creative Director

First paying job: Baking and selling muffins

Greatest fear: The far right

Pet peeve: Companies that make soulless products for children.

Hobbies: Planting, swimming, looking at old things

Best advice you've ever received: Never let anyone force you into making a decision on the spot.

Favorite quarantine snack: Pretzel shells

Last book you read: A Joyful Noise by Jan Gillespie

Last movie you watched: Knocking Down the House

One fact few people know about you: I refuse to read instructions.

Personal motto: If you want something done right, do it yourself.
The Initial Puzzle This year started out very pedestrian but soon became an upside-down world of twists and turns. By the summer, our activities for children were down as smaller specialty stores scrambled to figure out how they would survive the many challenges surrounding COVID-19.  However, Piece and Love, the division of eeBoo that produces high-quality jigsaw puzzles saw a huge surge. The pandemic sparked a crazy puzzle trend that had our business booming. By the end of summer, our mom-and-pops were up and running again, ready to supply quarantined families with educational games and activities that are screen-free, made of recycled materials and often encourage intergenerational play.
Right On Trend We grew exponentially this year in both our eeBoo and Piece and Love brands. Our company encompasses much of what people are valuing these days: 1.  We're woman-owned and mother-run. 2. We use 90 percent recycled materials. 3. We create low impact, beautiful products that encourage intergenerational, screen-free and independent play. 4. We have a 25-year reputation in our industry for being accessible, reactive and innovative. Not to mention, we have always been wary of mass market, so our decisions are very much driven with specialty stores in mind.
Employee Benefits Our office is in New York, and we were able to move very fast in getting everyone and everything wrapped up and out of the office and re- situated into people's homes in the space of a week.  We lost no time in setting up full meeting schedules and communication across departments because we were already a very close-knit crew. We supplied everything our employees needed for their home work spaces. We also gave a quality-of-life bonus for people to do whatever they wanted to ease their stress or discomfort.  We even offer to pay for cable station subscriptions.
New Challenges We have recently added a number of employees and are seeking new markets and greater depth in our international business. We want to capitalize on the success of both our brands, developing more high-quality learning activities as well as more social and emotional tools.  In 2021, we're expanding our roster of top quality international female artists. We also see an opportunity to offer more screen-free alternatives in an increasingly digital world. Kids need more classic activities that foster the development of empathy, communication and other essential social skills.
Rising Star
Tiny Twinkle
2017

Ashley Andrews, CEO

First paying job: Waitress at a local coffee shop

Pet peeve: Dishonesty

Most coveted dinner guest: Elon Musk

Hobbies: I love to paint non-objective abstracts.

Best advice you've ever received: Business is a game where there can be multiple winners.

Favorite quarantine snack: Chips and salsa

Last book you read: Creative Quest by Questlove.

Last movie you watched: Adaptation

One fact few people
know about you: I am an identical twin.

Personal motto: What goes around comes around.
Bright Ideas We worked hard this year to get the right photos to present our products. We wanted the colors and prints to really pop. We also improved our production strategy. We were able to produce more, and use our partners overseas to get things to market quickly. This was effective not only in the U.S. but internationally.
Seamless Transition Our ability to quickly pivot was crucial during 2020. We were able to refocus efforts to sell online and organize our supply chain to prepare for delayed timelines. We were happy to see a very quick pickup in both our silicone and mess-proof lines, which are new for 2020.
At-Home Advantage We were already a 'work-from-home' company, but more than ever daily check-ins and zoom meetings are key. We like to make sure everyone is safe and has what they need. We're always ready to talk and lend a helping hand.
Baby Steps More growth is on the horizon! We have exciting new products at higher price points coming soon. We will also be available in more stores next year. Looking at our industry as a whole, we expect more brands to use materials that are better for the environment. Tiny Twinkle will continue to be a part of that exciting movement.
Loungewear
KicKee Pants
Est. 2007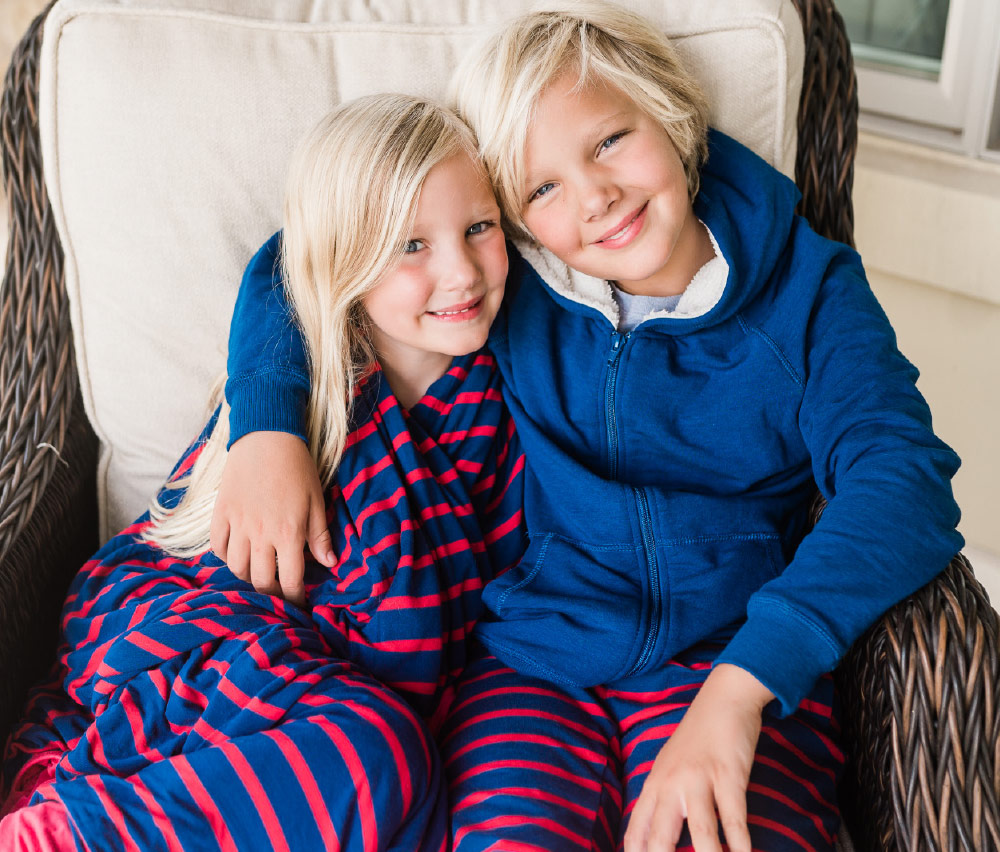 Aerin Nicole, CEO and Founder

First paying job: Camp counselor

Greatest fear: Cockroaches

Pet peeve: Laziness

Hobbies: Adventure! I have been on many road trips recently with my kids to make their online work less sedentary.

Favorite quarantine snack: ALL THE SNACKS!

Best advice you've ever received: If you have to think about it, don't do it.

Last movie you watched: Hocus Pocus at a drive-in movie theater

One fact few people  know about you: I recently got a very special RV. Stay tuned for #kickeebus!
Quite Comfortable The shift in consumers looking for cozy, stay-at-home clothing and accessories has created a boom for us. Sales are up across the board, but our biggest win was our cancellation rate for wholesale orders remaining consistently low. This proves retailers and consumers remain hungry for our product even in tough times. What's more, wholesale reorders are up 11 percent over last year.
Like Butter Our impossibly soft fabrics, along with the variety of styles we offer for 'all day lounging,' are among the reasons we stand out. We often hear customers say it's hard to get their children in any other fabric, and we are now hearing those same parents rave about the comfort of KicKee! With an ever-expanding offering (including our new viscose from bamboo/organic cotton/Spandex fleece), we are focused on providing more options for the whole family.
Taking Care As soon as COVID-19 hit, we really tried to turn an eye toward our retailers whom we knew would be hit the hardest. We immediately enacted and marketed a give-back on our own DTC site where shoppers could make purchases knowing that 35 percent of the sale would be passed on to the boutique of their choice. When it came time to ship our next collection, we created and marketed a huge launch event, which included a KicKee-sponsored discount and gift-with-purchase to help drive traffic and convert as much inventory to cash as quickly as possible for our retailers. We have also released online selling restrictions for the year to best support our brick-and-mortars.
Better Together Communities want and need local retailers; they add to the soul of every community and often help define local Main Streets as well as the identity of the residents who live there. While we certainly expect online sales to grow post-pandemic, we also see an opportunity for even greater connection between Main Street retailers and their customers.
Licensed Collection
Bumkins
Est. 1989

Jakki Liberman, President


First paying job: Babysitter

Pet peeve: Laziness

Greatest motivator: New problems to solve

Hobbies: Walking my dog, reading, watching movies

Favorite quarantine snack: Toast with jam

One fact few people know about you: I am one of seven children.
Blast from the Past All our licensed collections (including this year's award-winning Harry Potter collab) evoke nostalgia and connections between generations. We want parents and kids to share the love of their favorite characters through products that are practical and affordable.
Terrific Tweaks This year, we focused on efficiency and implementing new technology. We upgraded many internal communication systems and project management software companywide. We also updated our website and e-commerce tools.  While we will continue adding and improving every quarter, we've already noticed more productivity and reduced stress across the board.
Older & Wiser As a 30-plus-year-old company, we've been through a lot. Those experiences gave us a depth of resources as well as a long-view perspective to navigate 2020. While most people worked remotely for the first few months, we knew we needed to get back to the office for maximum productivity. We expanded into new warehouse facilities, which gave us extra office space and allowed us to spread our team over three buildings, making everyone feel safe while also allowing us to work together collaboratively.
Whole New World In the past, we used tradeshows to launch licensed collections or new products. Now, due to COVID-19, we are launching items when they are ready and spreading those launches throughout the year. We mostly focus on social channels over traditional marketing. In the next five years, it will increasingly be about meeting the customer where he/she lives—at home, ready to shop 24/7. Services like BOPIS (buy online, pick-up in-store) will continue to make brands more accessible and trustworthy. The industry is evolving quickly , and we all need to do our best to keep up!
Accessories
Iscream
Est. 2007
Jennifer Mines Kamen, Vice President

First paying job: House and Garden Magazine production manager

Pet peeve: When people overreact to situations

Dream hire: Iris Apfel

Most coveted dinner guest: Queen Elizabeth

Last book you read: The Last Mrs. Parrish by Liv Constantine

Last movie you watched: Knives Out

Hobbies: Yoga, running, reading and walking my dogs

Best advice you've ever received: If today wasn't great, make tomorrow better.

Go-to quarantine snack: Smartfood Kettle Corn

One fact few people know about you: I have three dogs.

Personal motto: She believed she could, so she did.
More Than a Brand Iscream is a lifestyle. Offering our stores a wide variety of products at multiple price points, we continuously expand to best serve retailers a one-stop-shopping experience. We refresh collections every season, building on popular themes as well as adding new trend-driven offerings.
Pivot Perfection Working from home this year, we continued to develop new products throughout quarantine. We experimented with several new finishes, including foil flocking, embroidery and fur.  We also added innovative quilting to the mix and expanded our patch program. Our beauty assortment was another growth focus in 2020. Most importantly, we increased our drop-ship programs to support new buying patterns and retailers who were unable to keep their stores open.
Safety First When COVID-19 hit, we made sure our employees felt safe and appreciated. We were able to keep all 135 employees and paid them their full salaries over the three months we were closed.  Team members are able to work from home are still working from home. Those who returned to the office are masked, get their temperature taken daily and fill out health surveys every morning.
Five-Year Forecast The key words for the future retail market are sustainability, diversity, inclusion, positivity, retro, euphoric, tran-seasonal and multi-functional. Think items that have dual purposes. Parents will be looking for items with longevity.  Short-term expensive trends will not be as popular.  Get ready for lots of cozy and comfy with fun touches and novelty features. We know little girls will always love bright happy colors and sparkle, but the way they are interpreted by manufacturers will have to be different. Less excessive and gaudy; more energetic, inspiring and optimistic. Buying will continue to shift online. That's something we've anticipated for awhile, but the pandemic will accelerate it.  With a higher level of online shopping, I also anticipate retailers will start investing in the development of virtual 3-D shopping experiences.
Boys' Apparel
Andy & Evan
Est. 2007
Evan Hakalir, CEO

First paying job: Counter boy at a Kosher deli

Dream hire: Sir Jonathan Paul Ive

Most coveted dinner guest: Larry David

Greatest fear: Inventory

Last book read: Creativity, Inc. by Amy Wallace and Edwin Catmull

Hobbies: Basketball, tennis and Zoom calls

Favorite quarantine snack: (Too much) ice cream

Best advice you've ever received: Difficult decisions are not difficult because we don't know the answer. They are usually difficult
because we do [know the answer].
New Strategies Our sales grew by almost 40 percent this year. We did the work, and we were rewarded for it. We recently partnered with Joor to move our entire wholesale catalog online. This has made ordering from us a breeze, particularly during these difficult times without tradeshows or in-person meetings. We also launched a proprietary communication software that allows us to connect with our overseas suppliers and yields more efficiency. This has been a game changer, allowing us to separate ourselves from the rest of the pack on the production front.
Growing Green We want to continue growing mindfully. That means more closely examining some of our environmental practices and seeing how we can cut down on waste. Polybags and plastic hangers will go eventually, and we'd like to implement some environmentally friendly solutions on that front. We also had a highly successful give-back component to our face mask business and were able to donate thousands of masks as part of that initiative. I would also like to find more ways to give to our underprivileged communities.
Creative Support We often talk about the creative process, including best practices for giving constructive feedback. When our design team meets with our sales team for collection reviews, there are 'rules' for how to give feedback to facilitate the most positive and meaningful discussion possible. This has served to not only strengthen our teams, but it often leads to better product.
Digital Divide The writing is on the wall—an outsize portion of the business is going to move online. Many view that as a grim outlook toward brick-and-mortar, but I really don't see online growth as a zero sum game. It doesn't have to be one or the other winning all the chips! The most successful boutiques, specialty and department stores will find ways to combine the best of both. I see so many clever and creative boutiques using social media creatively to service their clientele. I also see print on demand and personalization becoming more prevalent as those technologies improve. You'll definitely see Andy & Evan tinkering with some of these ideas!
Eco-Conscious Company
Burt's Bee's Baby
Est. 2012
Maria Nyline-Asker, President & CEO

Greatest fear: Heights, but I love flying.

Biggest motivator: The team and our mission

What are your hobbies? Traveling and cooking

Favorite quarantine snack: Pirate's Booty

Last book you read: Invisible Influence

Last movie you watched: Little Women
Sweet Success Our business is on track to realize 33 percent growth this year versus 2019. We continue to see key basics accelerate at a greater rate than our seasonal fashion collections. Our strategy of discipline and focus has been the biggest game changer. We're not trying to be all things to all customers. Instead, we have a clearly defined distribution and product strategy. We're also nimble and have successfully made adjustments along the way. We've recently invested significantly in improving our user experience on burtsbeesbaby.com, which is paying off greatly.
Healthy Hive We've established a culture committee to ensure the needs and concerns of the team are being heard, addressed and implemented.  They review important topics within our consumer group as well as global issues to determine how we communicate with our customers on these topics. They also identify charitable opportunities, ranging from volunteering to donating.
The Initial Sting The pandemic did a number on our supply chain, and we very quickly needed to find alternate sources. This is something we were already working on, but COVID-19 accelerated that initiative to our benefit. Having multiple sources is essential to mitigate risk. We're now launching internationally and very excited to offer our products to other marketplaces outside the U.S.
Future Buzz A company's focus should be on digital. Technology has impacted both our manufacturing capabilities and consumer behavior. In years to come, eco-conscious product options and value will improve as more competitors and technological advances take place in the space—a win for the consumer!
Girls' Apparel
Rylee & Cru
Est. 2014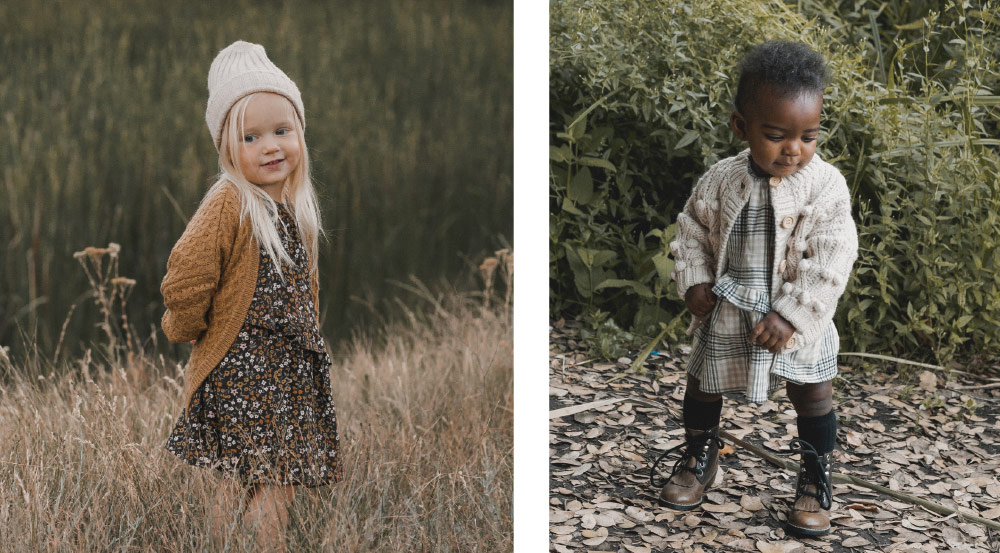 Kelli Murray, Co-Founder & Design Director

First paying job: Hollister sales associate

Pet peeve: Excessively loud chewing

Hobbies: Sewing, crafting and decorating my house

What was the last movie you watched? Hocus Pocus

Last book you read: I'm more of a magazine girl!

Go-to quarantine snack: All the carbs! Got super into baking, so that was dangerous.

One fact few people know about you: I'm an introvert and often struggle with anxiety.

Personal motto: Be fearless in the pursuit of what sets your soul on fire.
We Are Family This has been a crazy year for obvious reasons. We did our best to treat our partners with care, sensitivity and flexibility. Our growth in 2020 came primarily from larger orders with existing accounts. It appears we are becoming more and more important to our accounts, which we are so thankful for.
The Right Mix Our colors, prints and silhouettes are very well- received. However, it is our photography, assets and customer service we offer our retailers that sets us apart. Video walk-throughs of our collections were new this year in the absence of physical trade shows. This new service, along with other technology upgrades, made communicating with our partners better.
Staying Nimble To keep everyone safe and healthy, we had all our employees work from home from March through May. We tried to keep productivity up with frequent zoom calls and emails. And while we have always allowed for a lot of flexibility in schedules and work hours to best accommodate everyone's specific needs, this year saw even more of that. One new thing we always look forward to now is Tuesday lunches, which allows us to all connect on a more personal level from a distance.
What's New We just recently launched our third brand, Noralee, a special occasion dress brand. We will handle this brand with the same love and care we do Rylee + Cru and Quincy Mae. Overall, our seasonal collections have grown mostly on the accessory side. We added things like hair accessories, backpacks, purses, hats and, most recently, shoes. While we anticipate consumer shopping to skew online, we still strongly believe there is a huge place for brick-and-mortar specialty stores. We will always welcome our retail partners with open arms.
Beauty Products
Little Lady Products
Est. 2018
Arda Tashdjian, CEO & Creative Director

First paying job: Working for a cosmetic manufacturing company

Greatest fear: Not being able to successfully juggle career and family

Pet peeve: Dishonesty

Coveted dinner guest: Gwen Stefani

Go-to quarantine snack: Flamin' Hot Cheetos

Best advice you've ever received: You can't succeed unless you try.

Last book you read: Llama Llama Red Pajama and The Very Busy Spider

Last movie you watched: The Nightmare Before Christmas

Personal motto: Be a flamingo in a flock of pigeons.
Dream Team Even amid a pandemic, Little Lady Products continued to grow its offerings and reach new clientele. Much of our success this year was based on the great team of professionals who have helped us get to where we are. I am so thankful for our showrooms, Eloisa & Mia in Los Angeles, Ali's Market in New York, Accentrics in Dallas, and Ali & Friends in Atlanta, who have worked directly with store owners to expand the brand. We are currently in over 300 retail locations across the U.S. and internationally.
Extra, Extra! This year we also worked with a PR team that got us numerous interviews and editorial coverage, as well as television spots including a recent appearance on NBC. In turn, we saw a significant boost in our website sales.
Fresh Coat This year, we introduced our plant-based Minicure Remover as well as our Duos. The Minicure Remover spray is a safe, spill-free, mess-free way to remove our kid-friendly nail polishes. The acetone-free Minicure Remover features a delectable bubble gum scent and a unique spray bottle design that is safe and easy for kids to use. Infused with Vitamin E and Jojoba Oil, the formula helps maintain healthy cuticles and nails. Additionally, our Duos set consists of one nail polish from the Classic Collection and one from the Confetti Glitter Collection. These new products gave us a great boost in an otherwise slow economy.
Keeping It Real We are best known for offering quick-dry, long-lasting color polish formulated without any of the seven harmful toxins. Every product is animal cruelty-free, vegan and made in the USA. Each polish has a delicate scent when dry, keeping the fun of the 'minicure' going. Each bottle also includes a child-sized wearable bow ring that little ladies can enjoy once the minicure is complete. We look forward to introducing more kid-approved colors and growing our product assortment in 2021.
Children's Footwear
Stride Rite
Est. 1919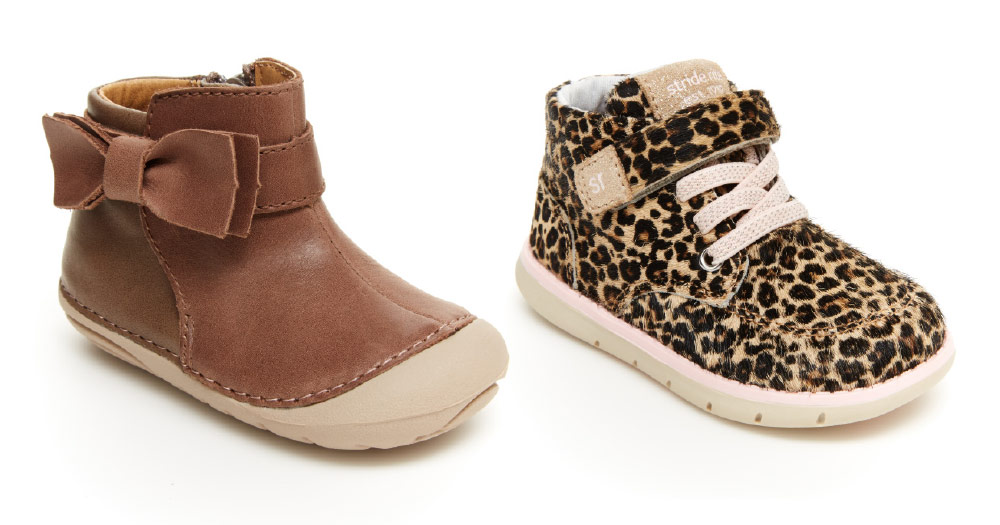 Victor Dabah,Owner, Founder & Chairman

First paying job: Working in the U.S. Army's accounting department making $60/month in the '60s

Pet peeve: Getting on an airplane without wearing a suit and tie

Greatest motivator: Traveling and meeting new people in different industries

Dream hire: Warren Buffet

Most coveted dinner guest: Warren Buffet

Hobbies: Collecting stamps and coins from around the world

Best advice you've ever received: My mother always told me, "Do good and throw it in the ocean," which means do something nice without expecting anything in return.

Go-to quarantine snack: Lays plain potato chips

Last movie you watched: The Librarian
One fact few people know about you: I have a money clip, which holds a very sentimental value that my mother gave me. It was stolen from me when I was in Panama, and I paid a pretty penny to get it back.
Iconic Styles Our success came from our ability to tell the Stride Rite story in a direct, focused method through our website, social media and email campaigns. Our direct-to-consumer business has been growing exponentially this year. Customers are enjoying a great brand experience on striderite.com, and are either purchasing directly from the  site or choosing to be personally fit by one of our dedicated retailer partners. Perhaps most exciting was Stride Rite's launch of 'adaptive footwear' styles this year to service children with foot braces and other corrective needs. These products have meant so much to these children, who now have the same fun, fashionable shoes as their friends and classmates.
Back to the Future We find success here in two ways – looking back and looking forward. In looking back, we went to the vaults and found the styles that have made Stride Rite iconic over its 100-year history. In 2020, we launched our Heritage Collection, re-imagining those styles in updated colors, materials and fit characteristics. Looking forward, we introduced our proprietary Fit-Zone technology, a fun, touch-free method of foot measurement. This technology was quickly embraced by many leading independent retailers, along with larger chains, such as Dillard's and Scheels.
The Fight The current pandemic caused adversity in the footwear market, especially with inventories becoming unstable across the industry. Vida, being privately owned and financially sound, was able to protect our retailers and factories, utilizing creative methods to steadily keep product flowing, supporting the needs of our retail partners and ultimate consumers. This year taught us the importance of being nimble and the importance of quickly pivoting when disruptions arise.
Next Steps Our goal for 2021 is to heighten the relationships we have with our retail partners and consumers to a new level. Vida Shoes has an outstanding track record of footwear industry leadership, and we believe there is no better steward for the hallowed Stride Rite brand. Therefore, we are currently seeking new growth vehicles, evolving past footwear and hosiery to become a full lifestyle resource, encompassing apparel, accessories and everyday essentials for parents and their children. With the trusted top-of -mind heritage of Stride Rite, we are seeking licensees to help us drive success for the next 100 years.
Special Occasion
Luna Luna Collection
Est. 2017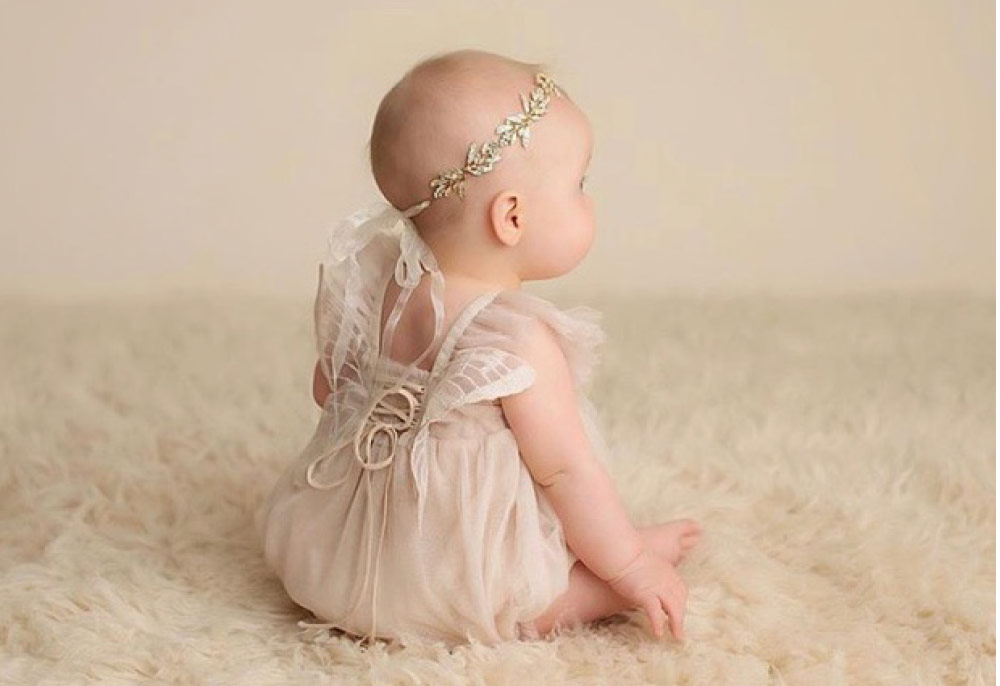 Heidi Maria Schwarck, Founder & Creative Director

First paying job: Strawberry picker

Greatest fear: Dying regretful

Pet peeve: Smelly food in confined spaces

Biggest motivator: My children's imagination

Dream hire: A ruthless personal trainer

Most coveted dinner guest: My grandmother

Hobbies: Gardening and sourdough baking

Best advice you've ever received: Procrastination is the couture version of fear.

Go-to quarantine snack: Aperol Spritz

Last book you read: Feel the Fear and Do It Anyway by Susan Jeffers

One fact few people know about you: I speak six languages.

Personal motto: Trust the process.
Going Global We entered foreign markets in 2019, such as China and Saudi Arabia, which were booming for us all through 2020.  Sales increased by 65 percent in China where we obtained small brand cult status. The demand had us producing small batch deliveries all through the early months of the pandemic, keeping our factory busy (at a safe capacity). We also began producing masks for first responders. Sales were strong in our infant and toddler categories where milestones were celebrated on social media. We were blessed with a best-selling style that went viral amongst bloggers and influencers globally.
Still Magical We put the focus on whimsical kid friendly occasion wear which fits all events with demi couture quality and great value on top. Dressing our babies and girls is something that sparks tremendous joy, and I still see that reflected in our sales (especially the infant sector). In 2020, we just had to do things a little differently. For instance, replace the 'flower girl' category with 'cake smash.' New perspective, same great fashion!
Getting Creative Next year, we will continue the close relationship we have built with our incredible stores and our customers. I believe more than ever in quality over quantity, as we focus on styles that are most relevant in today's new world. We will keep releasing designs our customers need now in smaller e-commerce batches and buyer-friendly drops. Large gatherings are not going to be safe anytime soon, so special occasion's focus must be turned to events celebrated at home and via Zoom. Going into 2021, it's about looking months ahead—not years.
Gifts
Mud Pie
Est. 1988

Marcia Miller, CEO

First paying job: Junior executive program at Jordan Marsh

Pet peeve: Negativity

Most coveted dinner guest: Oprah Winfrey

Hobbies: Playing with my grandson, growing flowers, anything related to dogs, shopping, entertaining, hiking and Pilates

Go-to quarantine snack: Skinny Pop and PB2

Last book you read: The Wheels on the Bus—my grandson's favorite!

Last movie you watched: Fauda

Personal motto: Failure is not an option. Put on your big girl panties and deal with it!

One fact few people know about you: I have a permanently disabled arm as the result of being hit by a dump truck in 2017.
The Pivot We came into the season with fresh, new products that resonated with retailers and their customers. We were disciplined in getting inventory in early, so we would be ready to ship. When COVID-19 hit, we were determined to remain open. Our senior leadership team was in the office daily, our warehouse remained functional, and we transitioned the balance of our workforce to a work-from-home model.  Our ability to support our retailers and ship fresh new goods was essential for the stores that needed to replenish their inventory.
The Dream Team Our main focus has been employee health and safety, so our HR team devised creative solutions for safety and cleaning protocols. We continue to do daily temperature checks and health screenings for all teammates. In addition, to help spark joy around the office, our team members started bringing their fur babies to work this year. We had several new quarantine puppies join the team, and they continue to lift our spirits each day!
It's Personal Our Kids Gift category stood out to retailers because of the ingenuity we put into all of our products. With many young mothers and new grandparents at Mud Pie, we have a true connection to what resonates with children. Our interactive books harness the power of reading to a child. They are all written and illustrated by our in-house author and design team. Our plush play sets and wooden toys are designed with specialty retailers in mind, offering them unique options that are not available elsewhere. The amount of newness that our design team brought to the table in 2020 is truly remarkable, and I am even more excited about our 2021 launches.
Hosiery
Jefferies Socks
Est. 1937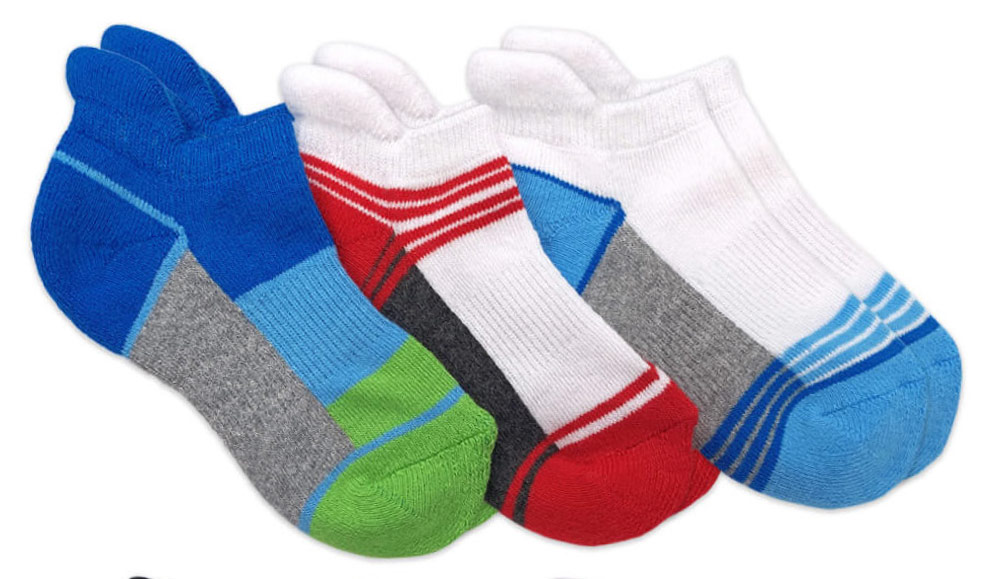 Ken Hamby, General Manager

First paying job: Construction worker

Greatest fear: Internet crash

Pet peeve: Too many passwords

Hobbies: Anything outdoors

Best advice you've ever received: Don't wait until retirement to have fun.

Go-to quarantine snack: Ice cream

Personal motto: Always have plan B.
Forward March Despite the retail climate, we saw our sales increase from the previous year. Our beautifully designed socks and tights are proven retail winners combined with fast shipping and helpful staff who assist customers every day across preferred communication channels.
Social Influence We enlisted more brand reps to highlight our products on their social media, which has been effective in showing consumers how to accessorize with our socks and tights. Lots of orders on featured items prove a picture is worth many sales!
Wellness Check We have made employee wellness a top priority and offered generous leave time, so everyone feels comfortable in the workplace. We were also upfront in telling employees they would have jobs throughout the economic crisis. Our staff knew they could count on paychecks to continue from Jefferies.
What's Next The hosiery category needs more visual recognition to consumers who want to see how the product looks when worn. We're excited to see new tech that allows video clips to be included in marketing and POS. Capturing the consumer eye is critical for conversion to buy.
Layette
Posh Peanut
Est. 2011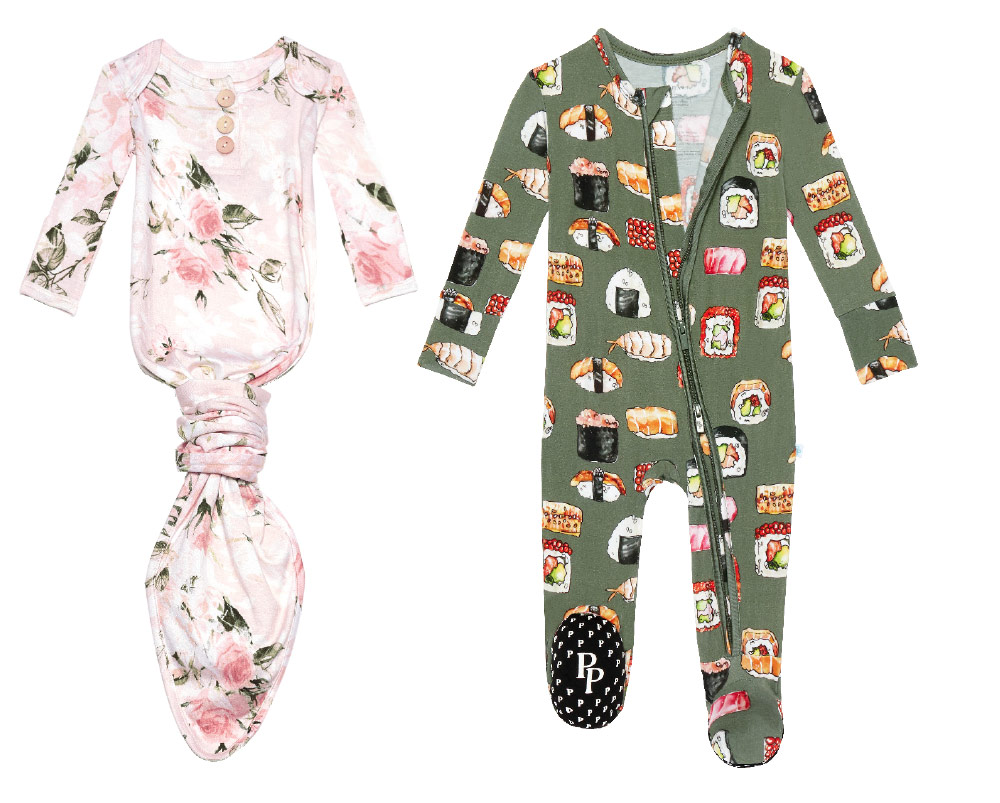 Fiona Sahakian, Founder

First paying job: Domino's Pizza employee

Dream hire: Daymond John

Most coveted dinner guest: Sara Blakely

Hobbies: Traveling

Best advice you've ever received: Never compare your chapter one to someone else's chapter 50.

Go-to quarantine snack: Flamin' Hot Cheetos

Last book you read: Think Like a Monk by Jay Shetty

Last movie you watched: The Promise

One fact few people know about you: I never went to college.
Oh, Baby! We've recently grown from being solely DTC to being sold in major retailers, such as Saks Fifth Avenue and Nordstrom. We offer a whimsical array of styles, hand-created every season from the imagination and culture of old-world charm and modern trends.
Building Community We started using the live functionality on social media more this year and not only did our customers enjoy it, it was very useful in boosting our engagement. As for our employees, we focused on making sure they felt supported in these difficult times by communicating regularly and ensuring proper work/life balance.
Expect the Unexpected This year has been a testament to having a strong team and defeating all odds in an unstable retail environment. As a company, every department had to restrategize goals and plans to support COVID production delays. Most of all, we learned you should always have a plan B, C and D. Everything you have planned can change within minutes, hours, days and months, so you better be able to pivot quickly.
Looking Ahead In 2021, we will be expanding our line to offer customers more variety in more categories. Shopping is becoming very interactive, and customers will want their product sooner due to advancements in logistics. I also anticipate more consumers looking for quality, sustainable clothing options in the coming years.
Maternity
Belly Bandit
Est. 2008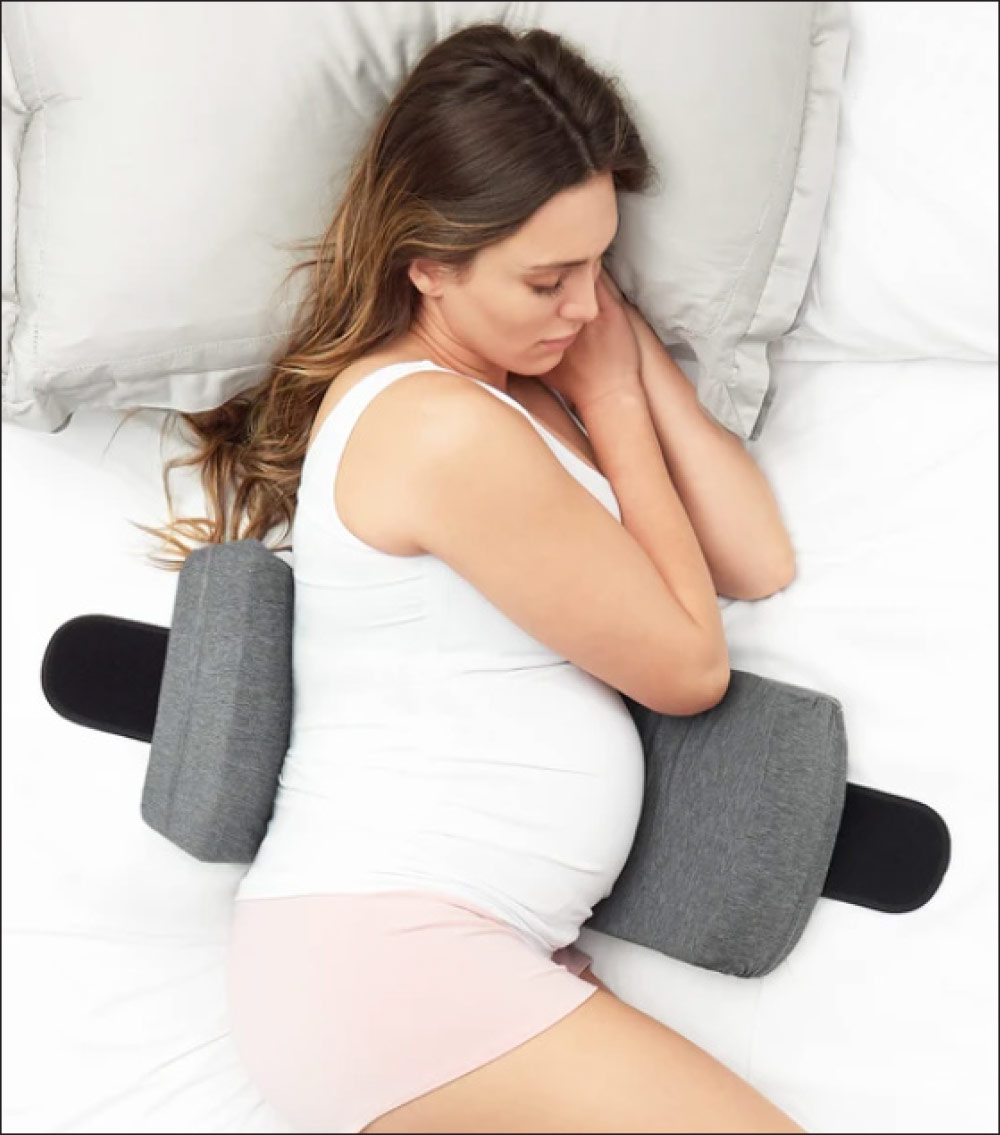 Lori Caden, Co-founder & COO

First paying job: Besides babysitting? Yoz yogurt shop

Greatest fear: Losing a family member

Pet peeve: Gossip

Dream hire: Oprah

Most coveted dinner guest: Jennifer Aniston

Hobbies: Hiking, biking and I love a great flea market.

Best advice you've ever received: Build a strong foundation from blocks that are thrown at you.

Favorite quarantine snack: Bit-O-Honey and Pressed Juicery non-dairy strawberry ice cream

Last movie you watched: Clouds(my teenage daughters' recommendation)

One fact few people know about you: I don't drink alcohol or coffee.

Personal motto: The dream is free. The hustle is sold separately.
BUMPING IT UP We have seen significant growth in both e-commerce and Amazon this year, exceeding our expectations. We introduced our newest Belly Wrap, the Luxe, in the fourth quarter of 2019, and it has been a solid seller ever since. Belly Bandit is also seeing double-digit growth in leggings, which we attribute to new styles, updated styles and the impact of the pandemic on work-from-home wear. What's more, we recently expanded into brand new categories, such as skincare with our new Silicone Skin Defense and intimates with our new leakproof underwear line, Proof.
PROVEN SUCCESS The newest technology we implemented in 2020 was years in the making–our Proof leakproof underwear! Just as we revolutionized the Belly Wrap industry, we are doing the same with leakproof undergarments. Our triple patented technology, combined with a sustainable and body-safe solution, makes this one of our most exciting projects to date. The response has been incredible as women are excited to have a comfortable, effective and sustainable product to address all of life's little leaks—periods, sweat, bladder leaks, you name it.
TOGETHER APART We were planning our leadership retreat when COVID-19 hit and, obviously, that had to be postponed. We now hold monthly Zoom events, from our Halloween costume party to pizza parties and virtual happy hours. These events have really helped keep us connected and inspired during such challenging times.
WELL-ROUNDED PLAN  In 2021, we're looking to get more products approved for both medical insurance and FSA coverage, so more women can enjoy the benefits of our solution-based line. We see a trend in women wanting products for very specific issues, such as round ligament pain and symphysis pubis. We also plan to continue growing our digital marketing and ad spend. And lastly, we plan on working harder to prioritize sustainability in future collections.
Undergarments
Esme
Est. 2003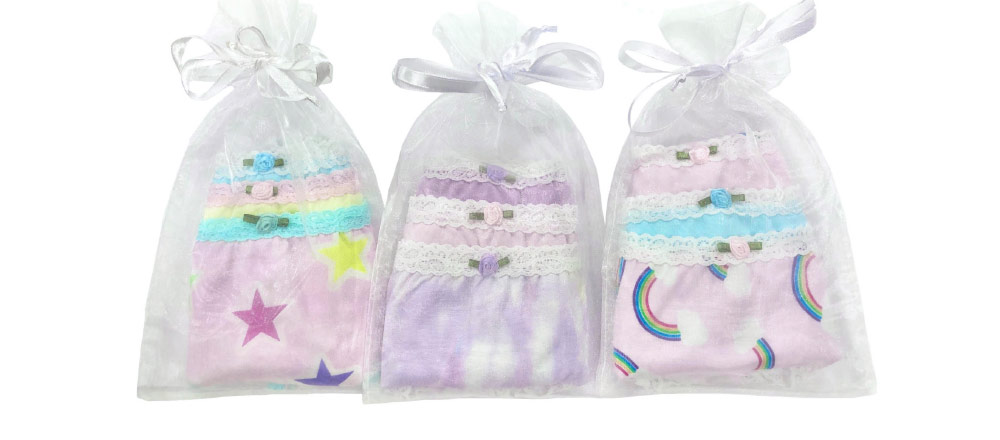 Sara Oh, CEO & Designer

First paying job: Assistant preschool teacher

Greatest fear: Heights and deep waters

Pet peeve: Dishonest people

Hobbies: DIY projects

Last movie you watched: Ip Man: The Final Fight

Favorite quarantine snack: Peanuts and pistachios

Best advice you've ever received: Go for the gusto!

Last book you read: Valley of the Horses by Jane Auel
Perfect Pivot Sales came to halt due to the pandemic, but the underwear kept steady all year. Converting our factory to produce masks helped maintain revenue when businesses first shutdown. We had the facility and extra (super soft) materials, which not only brought in sales but helped us gain new customers. All our customers were so grateful they still had access to quality underwear and masks from Esme.
Safety First We implemented strict factory guidelines to provide a safe environment for our workers. Everyone was provided masks, face shields, hand sanitizers and cleaning products for their work stations. Guidelines were also given to employees to take home, further educating them on how to stay safe as an individual and as a family. We also just held our second annual free flu shot program, which everyone participated in.
Looking Ahead Next year, we will expand our offerings to include loungewear for the whole family. And while we're proud of being USA-made, we're looking into other manufacturing options in 2021 to ensure our products are affordable during these difficult times.