Recognizing excellence in design and retail across the children's fashion market for 2017.
Company of the Year:
Carter's, Inc.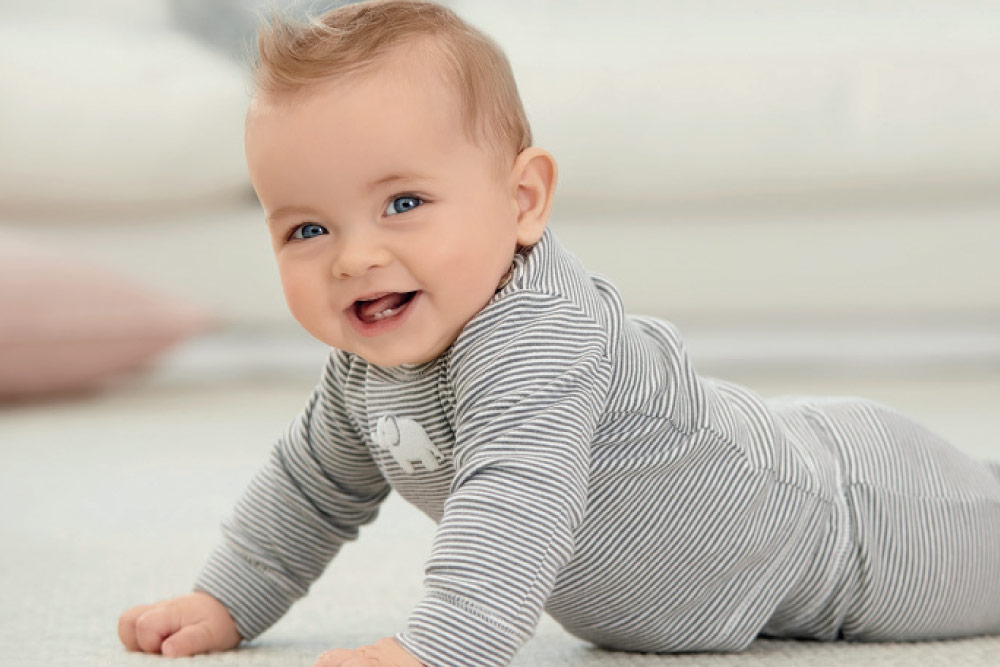 It's been another banner year for Carter's, Inc.—the innovative stalwart of infant and children's apparel. Now passing the century-and-a-half mark of providing quality products and innovation, the Atlanta-based company shows no signs of slowing down. Julie D'Emilio, executive vice president of sales, underscores that 2017 was bolstered by the launch of several exciting initiatives in what is setting up to be the company's 29th consecutive year of sales growth, adding, "2017 has been a very good year, full of new developments and proud moments in all areas of the company." 
The company's core labels—Carter's and OshKosh B'gosh—currently command 18 percent of the size 0-7 market in the U.S., with multi-channel growth furthering the upward trend. Today, the business spans divisions of wholesale, retail, ecommerce and international, reaching consumers in more than 100 countries. "The retail landscape looks very different today than it has in the past," D'Emilio says. "We have to think globally and always with an omnichannel perspective."
Toward that end, in February, Carter's expanded its portfolio with the acquisition of Skip Hop, a global lifestyle brand of diaper bags, kids' backpacks, travel accessories and hardlines for playtime, mealtime and bathtime. With Skip Hop already distributed in more than 5,000 stores in the U.S. and more than 60 countries, Carter's marketing, distribution and supply chain capabilities are forecasted to double the brand's business over the next five years, with plans to integrate a portion of its products into all Carter's retail stores across the U.S. by the end of this year and in Canada by early 2018. Skip Hop's best-selling items this year included the 3-in-1 travel mobile, activity centers and the award-winning bee crawl toy. The brand's character backpacks were another favorite, even beloved by the daughters of Mark Zuckerberg and Jessica Simpson, as seen on Instagram.
Domestic expansion of Carter's and OshKosh store operations has been another top priority for the company this past year, transforming its approach beyond its recent side-by-side concept to a co-branded store where the brands are merchandised together under one roof. The new co-branded stores, slowly rolling out this year across the U.S., are approximately 4,000-5,000 square feet. "We're refining our brick-and-mortar model to make sure we're implementing the most effective format," D'Emilio says, noting that the decision to consolidate isn't because brick-and-mortar is "dying," it's simply a smaller footprint that reflects the habits of today's shopper. "They provide the best selection of both brands in one convenient location," D'Emilio says, adding  that about 75 percent of Carter's customers still shop only in stores. Nonetheless, D'Emilio says omnichannel is an important focus for Carter's. "Our fastest growing business is ecommerce and we are investing in new technology to support this growth, such as 'buy online, ship to store,'"  she says. D'Emilio reports 15 percent of customers make purchases online to pick up in store and within that 15 percent, approximately 30 percent make additional in-store purchases. The company anticipates $650 million from ecommerce sales across all channels this year, making up 19 percent of its total sales and trending about 30 percent over the last year.
To further streamline its shopping experience and elevate its omnichannel approach, Carter's launched an app last month. "We have seen incredible growth in traffic through mobile devices this year," D'Emilio says. "Our new app will allow for a faster, seamless shopping experience." Additionally, as many retailers question whether they should try to beat Amazon or join it, Carter's decided to do the latter this year. The company paired with the retail powerhouse to launch a line exclusive to Amazon Prime members in April called Simple Joys by Carter's. The new collection includes multi-piece bundles of pajamas and apparel, including bibs, blankets and other "super soft basics." "Simple Joys really focuses on the millennial customer who loves shopping through Amazon," D'Emilio says. "It includes all the essential items in multi-piece bundles, making stocking up on basics easier for our consumer." The line ranges from newborn to 24 months and will expand with toddler sizes by the end of 2017. The company also holds similar partnerships with big box retailers, including Walmart's Child of Mine label and Target's Just One You label.
While its remarkable product line and strategic momentum have propelled Carter's forward for 152 years and counting, D'Emilio reveals the secret to its long-running success is its dedicated staff. "We have a great team with the same core values," she says. "We are committed and passionate because of the strong collaborative culture." D'Emilio adds that the company is constantly innovating. "We are committed to being the world's favorite brands in young children's apparel and related products." D'Emilio says. "Even in this tough retail environment, we feel we are well-positioned with our multi-channel global model." —Emily Beckman
Girls' Apparel:
Joules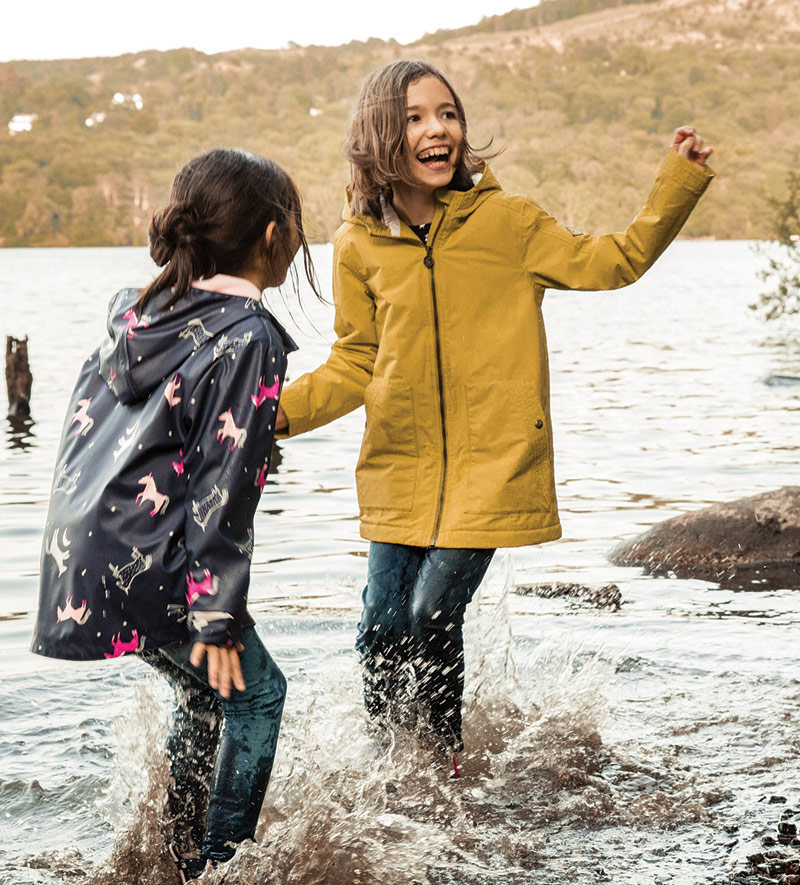 More than 25 years ago, Tom Joule began selling apparel at outdoor events in Great Britain. Realizing his customers were a "bright and colorful bunch," Joule quickly adapted his then-mundane aesthetic to reflect the upbeat personalities of British country lifestyles. Since then, the brand has expanded internationally, penetrating the U.S. market with spunky fashion for adults and children. The company's momentum in the children's category has been particularly significant of late, marking 2017 as a banner year for growth. "Our customer has a growing family that loves the outdoors and has a zest for life," says Dave Wood, head of international at Joules. "They want garments for their children that not only look fantastic but are great conversational pieces that can be worn comfortably again and again." 
This year, Joules expanded into two children's age categories, Younger and Older. The Younger collection, for kids ages 1 to 6, offers apparel that has been tried and tested by Joules' customers since its childrenswear launch in 2008. The Older range, available in ages 3 to 12, is a new development consisting of fresh silhouettes, innovative appliqués, sequin techniques and more "interest" fabrics. "Our aim was to keep the fun element we always aspire to have throughout our children's range but also give it some attitude," Wood says, adding how excited the company is to reach a new customer base with its expanded line.
The brand's lively personality made from unique in-house prints and witty graphics is what ultimately sets it apart on the racks. Wood says consumers readily associate Joules' playful aesthetic with "time off," resulting in strong sales of outerwear, jersey tops and rain products in the U.S. market. Raincoats have particularly been a bestseller this year. "Matching prints to the rain boots and being really fit for a purpose appeals to all customers," Wood says. He adds the positive sell-through is also a product of "great prints at a great value."
Customers' attraction to Joules' adventure-inspired offerings were what drove the company to focus this year's designs on the "weekend break." The new styles use a classic nautical color palette to create the "autumnal coastal package," featuring embellishments like roping for appliqué details that set a relaxed mood.
"Once Upon a Time" was another key theme for kids in 2017. Joules' printed dresses pulled the full story together by tying in all the mischievous characters from its T-shirt line: unicorns, witches and wolves featured in an array of detailing, including sequins, 3-D interactive appliqués and glitter. "We focus on making each piece of the range unique and recognizable to the brand by concentrating on quality, intricate designs and attention to detail," Wood says. "Every garment has a story, every story has a reason, and that makes it different."  —Judy Leand
Footwear:
Freshly Picked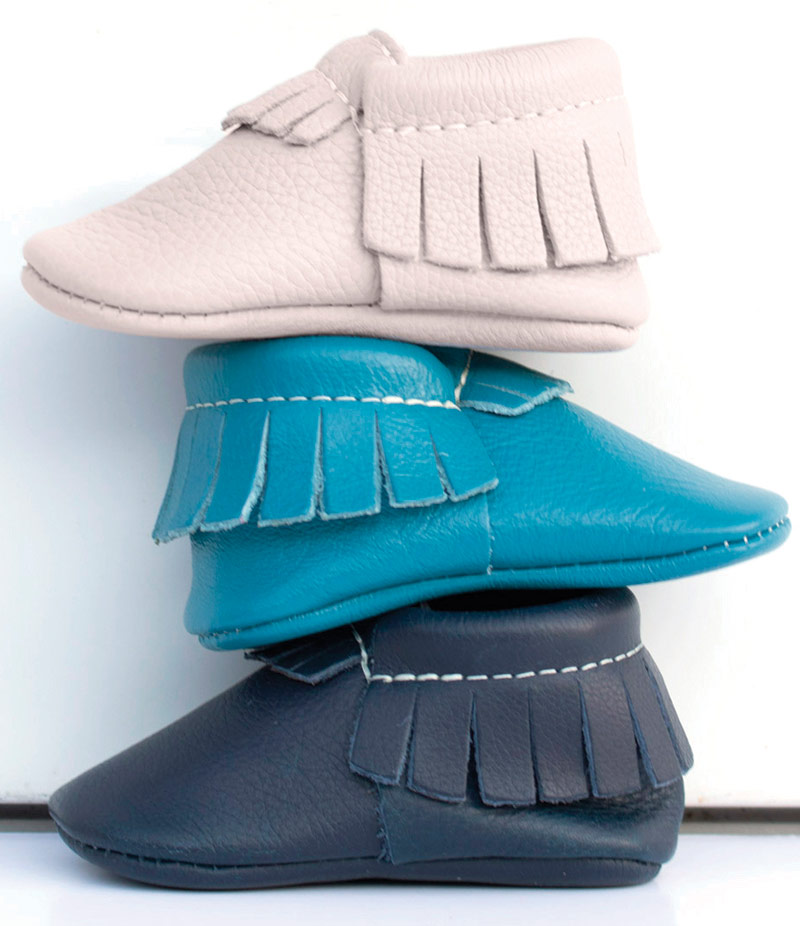 Another year meant another step in the right direction for Freshly Picked. "With the launch of six new soft sole footwear styles and dozens of new seasonal prints, plus our new diaper bag, we found ourselves thinking about the relationship between Mom and baby more than ever," says CEO Susan Petersen, adding, "Our 2017 designs are unique to the marketplace in that they are very responsive to trends while maintaining a classic sensibility that will extend beyond one season."
While traditional moccasins continue to be Freshly Picked's mainstay, the collection expanded with several new styles this year, including a Mary Jane, sandal, penny loafer, Oxford and Chelsea boot. Licensing deals also made a splash in 2017 with a Care Bears collaboration, launched during the summer, followed by Hello Kitty and Disney partnerships in November. Most styles are made of soft yet durable wear-tested leathers and feature elastic at the ankle for easy on/off wear, while the new sandal is made of water-resistant leather and features a durable rubber outsole and a prong-free buckle for easy wear and adjustable fit. "For years, the buckle hasn't changed on kids' sandals, so we came out with something that would be easy for both parents and children to put on," Petersen says, assuring that even a 2-year-old can master the revamped buckle without assistance. "It's all about ease of use for both child and parent," she adds.
Petersen credits the sandal design breakthrough and the decision to enter the diaper bag market to customer feedback. The new diaper bag design relied on a focus group of hundreds of moms whose insights were the building blocks to a stylish vegan leather tote that is easy to clean and organize. Billed as a bag "designed for moms by moms,"  it is 100-percent spill-resistant inside and out and features 10 pockets with a spacious central area for big items, magnetic front flap for easy close and is wearable as a backpack, crossbody or purse.
Freshly Picked's design innovations have generated strong customer feedback as well as sales. In fact, the diaper bag launch raised more than $500,000 on Kickstarter and Indiegogo in pre-orders alone. "We were so thrilled to see the support launching via a non-traditional platform," Petersen says, adding that the company is hoping to double its team next year. "We plan to keep up this great momentum by continuing to introduce new styles and product categories." —J. L.
Boys' Apparel:
Appaman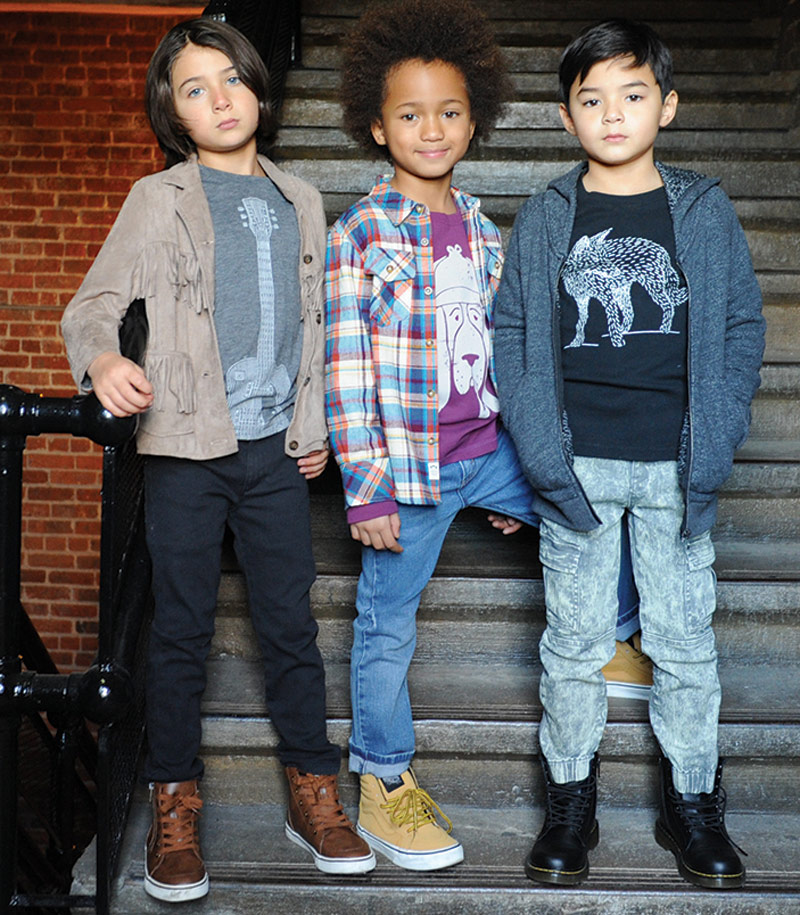 It was a year of fabrications that can be worn in multiple ways, details that don't pigeonhole a piece and silhouettes that truly reflect the lifestyle of a kid. In a word, versatility was the key to Appaman's success in 2017, says Co-Founder Lynn Husum. Securing its fourth Earnie award (past wins have included Boys' and Outerwear categories), the company's expansion into more adaptable fashions has been met with resounding success.
"Multi-purpose pieces are selling really well," Husum says, citing several new coat styles in particular. The new Turnstile convertible jacket has been a homerun. It features a fully insulated puffer vest with zip-off sleeves that resemble a comfy sweatshirt. The hybrid sweatshirt craze also resonated with Appaman's blend-hooded shirts—essentially a thick flannel button-down with a sweatshirt hood. "It makes for a great layering piece under a jacket," Husum says.
Appaman's new versatile parka has also received positive feedback, which is offered in three lengths to accommodate different lifestyle needs. "The shorter version is perfect for the suburban family that's in and out of car seats, while the longer one caters to walking communities like New York," Husum says, adding, "The mid-length style fits everything between." For locations with milder winters, Husum points to Appaman's new ultralight version of its down jacket, the Featherweight, as performing above expectations. The down puffer is packable and features pockets and a hood for a sporty and versatile design. "It's a great option for the little boy that gets sweaty on the playground and doesn't want to wear a jacket," Husum says.     
Appaman's fine-tailoring segment also experienced strong growth this year. "We're doing a ton of red carpet and get calls from stylists every week," Husum says, citing stars from popular shows like This Is Us and Stranger Things as a few of the brand's clientele. Husum credits its exquisite attention to detail as a key factor to the tailored collection's success. Specifically, rich velvets, warm wool coats and coordinating bibs inside blazers experienced great sell-through this year. "A well-finished product can be hard to find in childrenswear," Husum says, adding that Appaman's more casual—yet still refined—offerings like its new velvet tracksuits, shawl-collar cardigans and its signature retro-inspired graphic tees have caught the eye of consumers for their quality and uniqueness. "We aim to stock key items that there's either a niche for or a need, and we're grateful that there's still a lot of boys out there that want to wear clothes—not just sweatpants," Husum says. —E.B. 
Accessories:
Wee Ones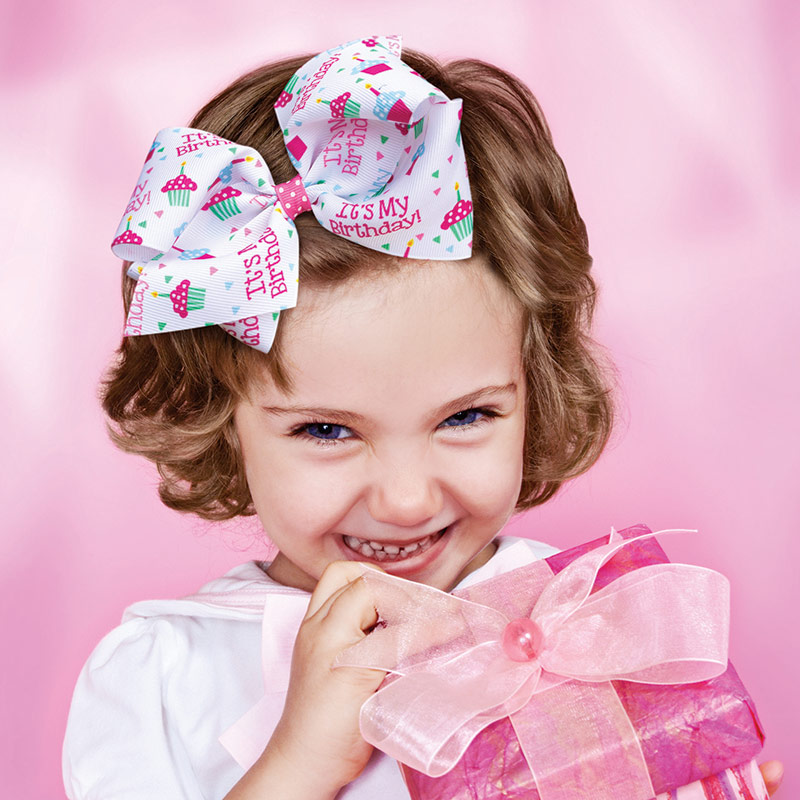 There's nothing like a striking accessory to make an outfit, and after nearly 40 years Wee Ones has become an undisputed leader in the hair accessories category. While some companies often rely on a specific item or collection to distinguish itself from the crowd, Wee Ones President and CEO Miles Faust notes that 2017 was an unusual year in that success was across the board. "We offer the largest selection of hair accessories in the industry, so there's something for every store and consumer," he says. Creative Director Gina Faust adds that Wee Ones' ability to offer many exclusive designs—featuring its own ribbon prints—also played a key role in the company's success this year. "Retailers love that we offer something that their consumers won't find from other brands or in other channels," she says. 
Wee Ones' popular items this year included Spring's beach-inspired prints featuring flamingos, whales and nautical motifs. For fall, shoppers snapped up iridescent overlay bows that added a fun shine to one of its most popular styles. However, Miles Faust says 2017 will go down as the "year of the emoji," with exclusive emoji prints  sweeping sales. Two other popular items were exclusive printed grosgrain bows that paired well with casual lines, and hair bows featuring mixed materials such as organza over grosgrain. "The introduction of an unexpected texture into a traditional silhouette always seems to capture consumers' interest," Gina Faust says.
Indeed, unique designs and the introduction of new materials is how Wee Ones differentiates itself in the marketplace. The company's designers invest a lot of time studying the latest fashion and color trends, as well as working closely with suppliers worldwide to seek compelling materials that keep its accessories relevant. Additionally, Wee Ones has increased  its custom print ribbon designs to further stand out from the crowd. "We've gotten great feedback that our designs and motifs are the perfect complement to many popular apparel lines," Gina Faust says.
The positive feedback has translated to Wee Ones' bottom line this year. The company is on track to finish the year with a double-digit sales increase. "The business has increased steadily since we acquired the company in 2010, and we anticipate another year of solid growth in 2018 as we continue to expand our distribution and product lines," Miles Faust says, adding that next year marks Wee Ones' 40th anniversary. "The fact that after so many years we remain relevant and a leader in the industry is a testament to the hard work and dedication of every member of our team." —J.L.
Hosiery:
Jefferies Socks
In 2017, Jefferies Socks helped make the pitter-patter of little feet more joyful thanks to a broad range of products boasting colorful designs and comfort technologies. Kids gravitated to knit-in patterns such as animals, fire trucks, creepy bugs, and emojis doused in pastel to bright hues. Also popular were athletic socks with tech-enhanced color schemes .
Silhouette-wise, 2017 will go down as the year of the knee sock, proving to be a go-to accessory for dresses and rompers of all types. "Our cable knit was matched to so many outfits on social media that many small businesses would take the basic white and re-dye the socks in a multitude of colors," says Ken Hamby, general manager. "Our nylon knee-high was in high demand after Prince George of Cambridge wore a similar [version], and school uniform knee-highs saw a dramatic increase this fall due to many schools moving to dress codes," he adds. 
Jefferies Socks' organic and Pima cotton styles in the infant collection also resonated with consumers, as did infant handmade crochet booties that came individually gift-boxed and provided strong add-on sales to purchases of newborn apparel. Lace-trimmed anklets—a mainstay in the line since the '60s—have also seen a resurgence in the past couple of years as dressier looks come to the fore.
Additionally, this year's acquisition of close-toe knitting machines was another profitable move for the company, enabling Jefferies Socks to produce "the most comfortable toe seams available in the kids' market." The company plans to add the smooth toe seams to many of its styles going forward since consumer feedback indicates the feature as driving repeat purchases. Also on the tech front, Hamby notes its state-of-the-art knitting machines allow for up to six colors per course (one circle around the sock), ensuring color remains the brand's signature in the marketplace.
Overall, Hamby credits Jefferies Socks' success in 2017 to a great product, a stronger economy and its proactive, customer-centric sales approach. He claims the company is one of the few with an active service center that ships all orders in one to two business days and field reps who are in constant contact with retailers. "Winning an Earnie in our 80th year in business is an honor," Hamby says, noting that the company expanded its distribution this year, particularly among smaller-sized stores. Many of those new retailers include an online presence, which Hamby says makes them nationwide dealers. "This new phenomenon of small businesses collectively producing sales numbers equal to the chain store business will fuel our growth in 2018," he says. —J.L.
Outerwear:
The North Face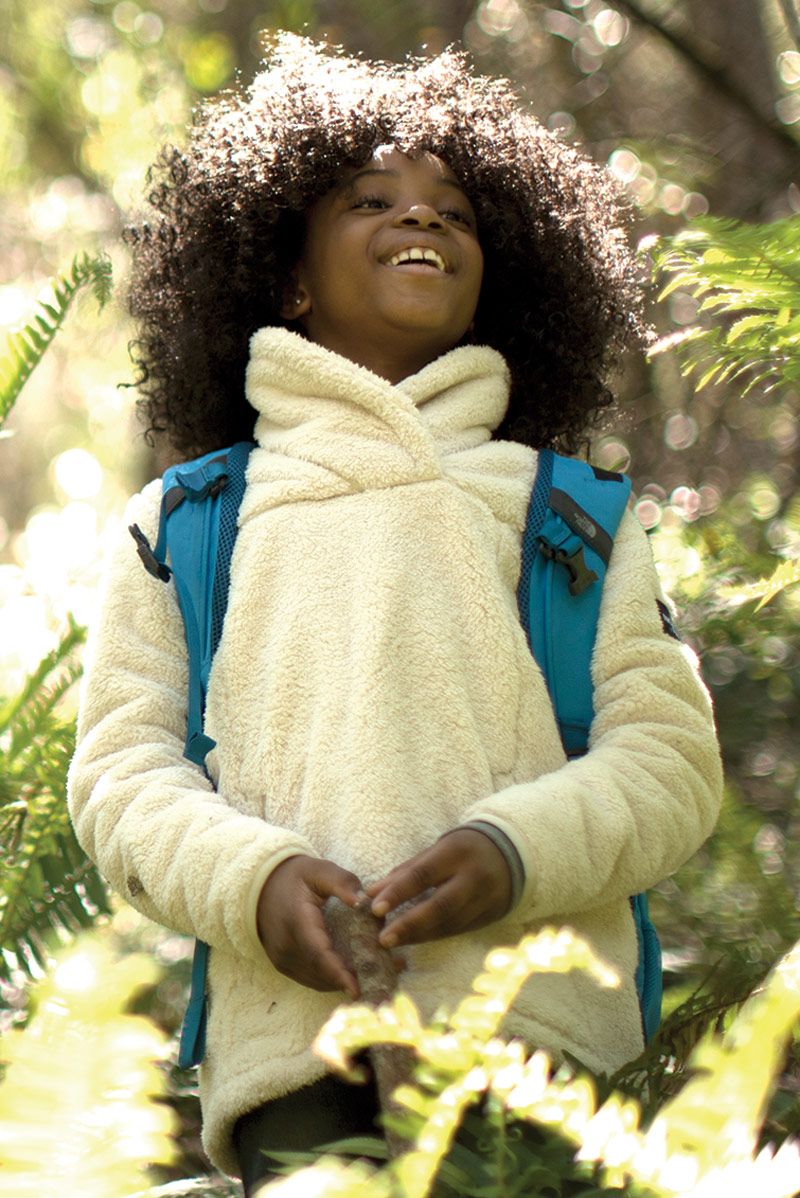 It was 1966 when two hiking enthusiasts resolved to follow their passions and founded a small mountaineering retail store, ironically only 150 feet above sea level in San Francisco's North Beach neighborhood. The little shop became known as The North Face (after the coldest, most unforgiving side of the mountain) and stocked a variety of high-performance climbing and backpacking equipment. Two years later, the retailer moved to the other side of San Francisco Bay and elevated its efforts to design and manufacture its own brand of technical mountaineering apparel and gear. Today, more than 50 years later, The North Face continues to shape the outdoor market in the U.S. and globally with new designs and technologies for the whole family.
"The team does not change or water down any adult technologies or constructions when creating youth-specific products," says Michael Digirolamo, global product senior director of youth. "Not all outerwear brands can make that same claim," he says, adding that it was the company's elevated styling, color usage and technologies that resonated with younger consumers this year.
According to Digirolamo, The North Face is one of very few brands offering Gore-Tex for youth, noting its "Fresh Tracks" Triclimate jacket and pants featuring the waterproof lining as selling particularly well this year. In addition, the company's "Double Down" Triclimate jacket is "possibly the warmest down jacket for youth on the market," using double-layer, no-cold-spots down. The North Face also added newness to its novelty fleece offerings, with the "Moondoggy Hoodie" and "Campshire Fleece" as best-selling styles. The Moondoggy is a lofty fleece-lined hoodie, while the Campshire is a textured Sherpa-like fleece, available in prints and solids.      
To stay in the know, The North Face's youth product team seasonally talks to kids at schools, camps and focus groups to ensure that colors, prints, fabrics and silhouettes are not only technically well-constructed but something today's kids would wear. "It helps the design and product team stay connected to today's youth," Digirolamo says. "The North Face strives to continue to create product to help kids be outside and protected from the elements—as well as be cool for them to wear."
In an effort to elevate its junior boys' and girls' collections, The North Face drew a tremendous amount of inspiration from urban streetwear this past year. Beyond its paramount mission of "warm and cozy" with its signature softness, the urban market offered a fresh perspective in terms of silhouettes and colorways. In addition, The North Face hosted a crowd-sourced print contest where winners' designs were chosen for incorporation into tees, hoodies and snowsports for Fall '17.   
All of this year's youth initiatives were a success, according to Digirolamo, with sales reportedly strong in both the U.S. and international market. Going forward, Digirolamo says The North Face will continue to introduce uniqueness and reach new levels in the marketplace, aligning with its slogan, "Never Stop Exploring." —E.B.
Swimwear:
Limeapple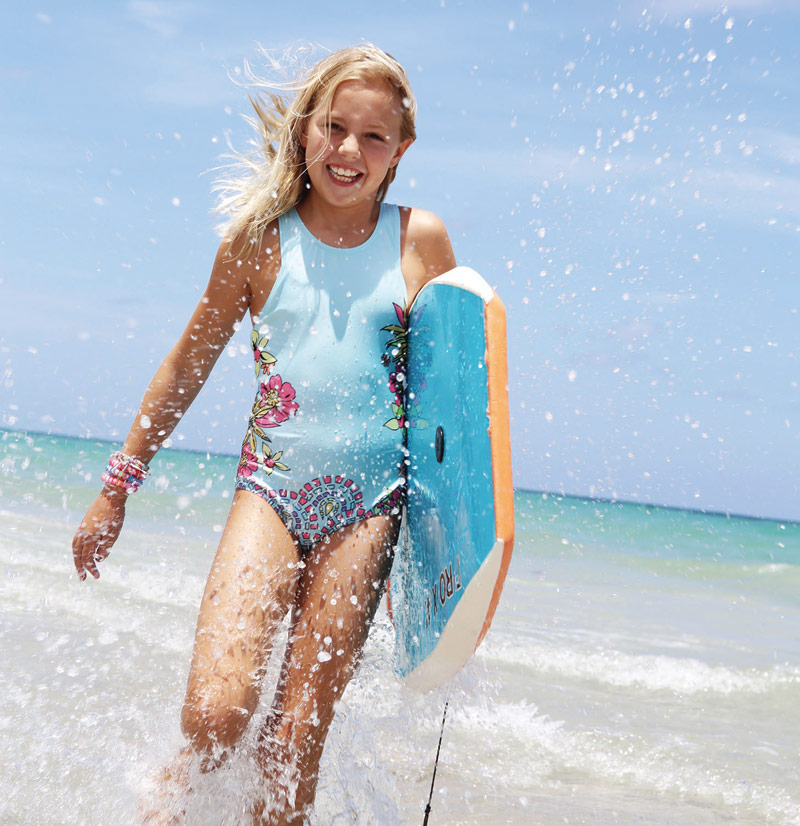 Limeapple made a splash this year for its 15th anniversary, introducing swimwear designs that match the athleisure fashion trend. The new performance-driven styles were created to empower girls to stay active, offering comfortable and colorful suits made for more than just sitting on a beach. "We believe in providing exceptional fit with trendsetting designs using high-quality fabrics," says Debbie Naren, founder and design director. "We recognize that girls are all shapes and sizes, so we work hard on the fit of the swimsuits."   
To keep a stroke ahead of the competition, Limeapple expanded its size range in 2017 from 6-12 months up to size 20, honing in on styles and silhouettes that outlast fleeting fads. Customer favorites included macramé-back cropped tankinis, cropped rashguards and bikinis with layering that provide extra coverage and confidence for growing girls. According to Naren, athleisure looks, crochet details, rhinestone emojis and tassel or fringe embellishments were a hit at retail. Rashguards and one-piece suits ranked as this year's most popular silhouettes, with full-cut bottoms performing particularly well. "We also provide mix-and-match options for out-of-the-pool attire which marry back to our swim," Naren says.
This year's collection also included a wave of '70s-era styling. Naren reports the groovy trends resurfaced in the form of one-piece silhouettes, delicate and bold colors, eye-catching prints and fun trims. "Our swim themes included gelato-hued suits, nautical striped rashguards with fun details, sporty minimal one-pieces and bold color-blocked suits," she adds.
Overall, Limeapple registered strong sales gains in 2017, and Naren says the goal for 2018 is to increase market share further. She credits the brand's in-depth design approach as the key to fueling its growth. "With hopes to appeal to many stores, we try not to get stuck on one look," Naren says. "Our ongoing mission is to promote a healthy lifestyle for girls, creating swimwear that allows them to be active and have fun while looking and feeling their best." —J.L.
Gifts:
Mud Pie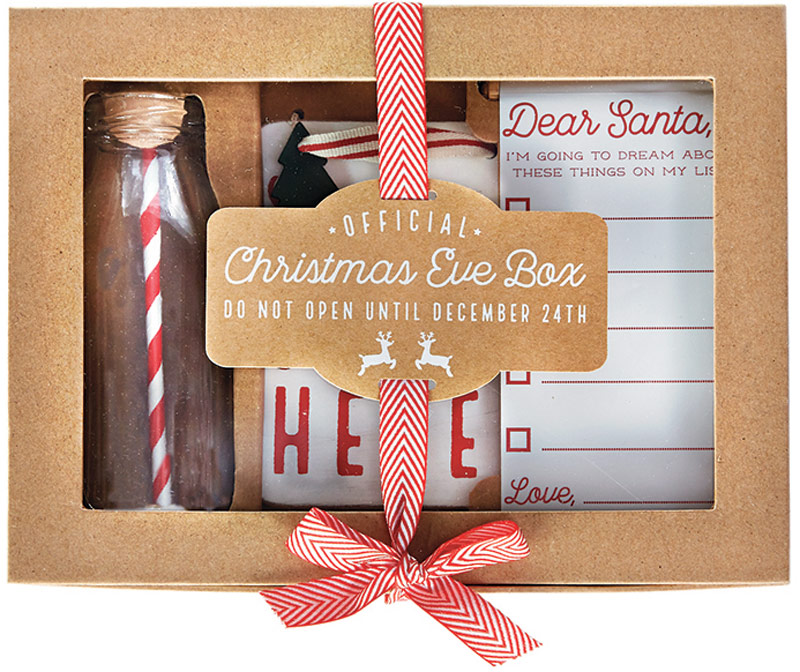 Mud Pie's success at delivering "something special" to help make every moment memorable continues to be its formula  behind growing sales, according to Ellen Fruchtman, company spokesperson. In addition, she cites incredible attention to detail from finish to fit to fabric—all at affordable prices—is setting the company apart from the competition this year.
Mud Pie's offering of milestone gifts proved to be especially popular sellers as today's moms like to share those moments on social media. Think sequins, sparkle and glitter for girls, and camo, creatures and critters for boys as strong themes for its grab-and-go pre-packaged gifts. "Mermaids, flamingos and unicorns are perennial favorites, and we refreshed these collections with new appliqués, patterns and piece types," Fruchtman says, noting its in-house creative team creates all of its prints exclusively. "Anything fun and distinctive performs well at retail—figural blankets and towels, interactive bibs and mom-and-mini outfits," she adds. Many collections are driven by regional themes, such as mermaids for coastal customers, and "gone fishing" for lake communities.
Fruchtman says Mud Pie's designers are always dreaming up new ways to have fun, which were reflected in the company's popular "interactive" gifts for Christmas celebrations, most notably the Christmas Eve Box that comes complete with a wish list and treats for Santa this year. An assortment of tooth fairy dolls and countdown blocks were also strong items in 2017.
Mud Pie additionally continued its expansion into becoming a lifestyle brand. New releases in 2017 included newborn sizes and an expanded layette offering, mix-and-match separates for boys and girls and more nursery décor. This helped fuel the company's double-digit sales increases this year, and the company aims for similar growth next year. Overall, Fruchtman credits "great customer service, a great sales team and, of course, our talented team of innovative designers" as keys to Mud Pie's success. "We strive to create partnerships with our retailers by providing the tools and resources they need to sell our products successfully," she says, adding that another ingredient to its success involves giving back to the community. A particular point of pride is Mud Pie's partnership with March of Dimes, which has generated more than $650,000 through the sale of baby socks and soft headbands since 2013. —J.L.
Dresswear:
Pippa & Julie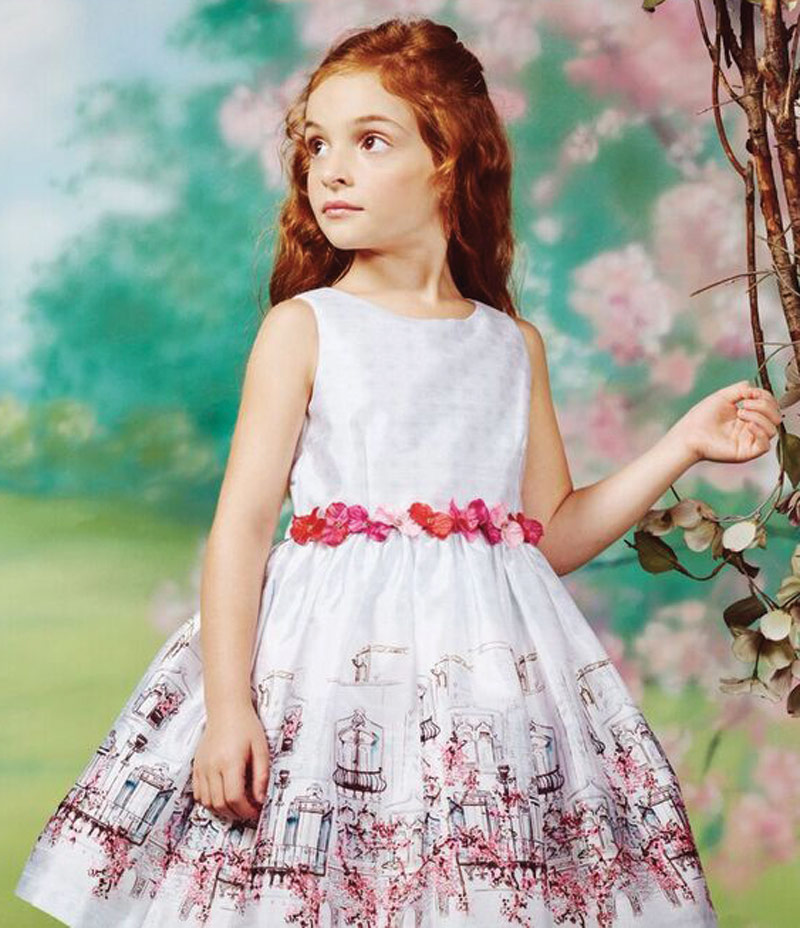 While some brands are busy chasing fast-fashion fads or the trend du jour, Pippa & Julie earned its spot in the Earnies' winner's circle by offering quality girls' dresswear with a profound sense of timeless whimsicality. While the label's silhouettes mostly stick to classic baby doll or princess cuts, each frock imbues an indelible charm with gilded embellishments and floral appliqués.
"There's a tendency in the market to go to what's worked in the past which can make things stale," says Founder Fran Arazi, who runs the business with her daughter, Julia Arazi, the company's creative director. "We refuse to do that."
The mother-daughter duo agrees that the best designs come from inspiration that "goes beyond what is familiar." While vintage clothing was the inspiration behind Pippa & Julie's 2017 collections, each offering remains fresh and contemporary with modern tweaks to retro designs. "There are always new elements to discover in old dresses," Fran  Arazi says. "I have lots of inspiration and source materials, such as books from silk mills in the 1800s with beautiful brocades." She cites Peacock & Vine, a book about designers William Morris and Mariano Fortuny, as being influential in last season's collection, especially when it came to the use of colors, shapes and designs with foil printing.
"Our customer is looking for something a bit different, which gives us the confidence to march to the beat of our own drummer," Julia Arazi adds, referencing the brand's holiday collection uniquely boasting landscapes of dragons and castles. Described as "a storybook on a dress," both executives agree the print was a big success. Other elements that performed well this year include stars, tutus and other whimsy prints. In addition, offerings that transition between day and evening, or school to a party, continued to resonate with consumers.       
Overall, the execs report Pippa & Julie had a terrific year with double-digit growth. Contributing to that success was the launch of Little Brother by Pippa & Julie at Nordstrom and the rollout of Pastourelle by Pippa & Julie, a more causal day-to-day line. The Arazis are equally bullish on the company's prospects for 2018, which includes plans for expansion into the European, Asian and Middle Eastern markets. Wherever its good are sold, Julia Arazi says the mission will remain the same: "To design product that we love and believe in," she says, which consists of quality goods at a reasonable price point. "Our dresses are made with love, and the No. 1 goal is to make little girls feel good about themselves." —J.L.
Eco-Friendly:
Finn + Emma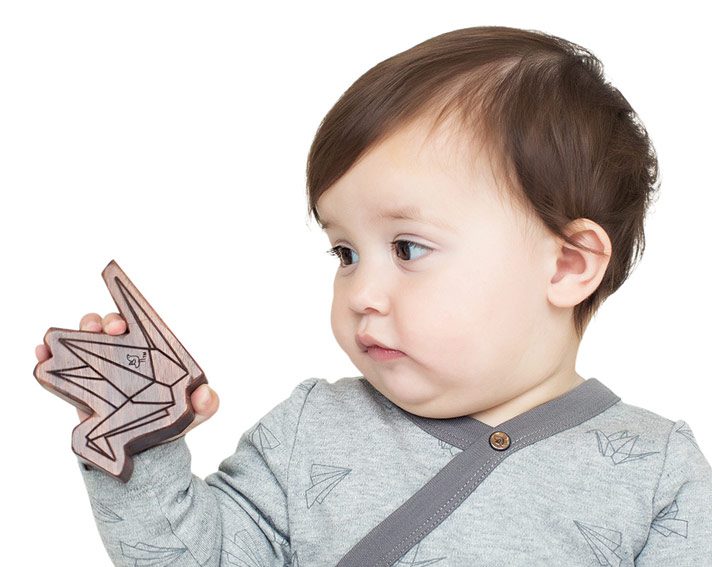 A company's first Earnie award is always special—it's confirmation that you have officially made the big time. "We're just extremely grateful, happy and excited that we were selected among such great competition," says Anna Schwengle, founder and creative director of Finn + Emma. "Winning definitely confirms that focusing on wholesale is the right way for us to go, in addition to offering a strong collection of products and providing great customer service.    
Exactly what Finn + Emma did right in 2017 involved keeping it green but keeping it simple. While eco-friendly product attributes and sustainable manufacturing practices have become an expectation, particularly in the children's industry, Schwengle says the company didn't try to reinvent the wheel. "We don't use any 'hip' materials because most are not necessarily eco-friendly," she says, adding that the company's simplicity is a huge draw for customers. "Our materials are all organic, so you know what you're getting," she says. "We're not pretending to come up with materials the world hasn't seen yet, rather we're old school and stick to what we know is eco-friendly."
That means clothing made of 100-percent G.O.T.S.-certified cotton that's free of inks and dyes. The cotton is also an interlocking knit instead of jersey for a stretchy, more comfortable wear. Similarly, the wood used for its play gyms and rattles is untreated Indian hardwood, polished only with tea wax and not varnishes, lacquers or stains. The toys attached to each gym are stuffed with nontoxic sheep's wool. The goods are all made in fair trade factories that adhere to environmental codes, including strict health and waste removal standards.
Schwengle cites the new Origami and Fawn collections in girls, boys and gender neutral categories as performing particularly well this year. "They have a very French feel in that they're minimal and sophisticated," she says.  The soft fabric used in the bibs, pants, rompers, pajamas and swaddle blankets coupled with the muted color palette (think heather gray, burnt orange and cream) elevated the sophistication. "Consumers loved the designs because they aren't juvenile-looking, but sweet and whimsical without being too sophisticated," Schwengle says, believing the mature spin on typical baby themes set Finn + Emma apart from the competition. Gender neutral collections also allowed retailers the freedom to not categorize the clothing. "A lot of people are waiting to find out the sex of their baby," she says. "Retailers like being able to buy one stock that can go either way."
Finn + Emma's green, simple and sophisticated formula proved to be a winning one in 2017. Sales of its clothing, play gyms, toys and accessories were all up significantly, with the bulk of the business done through specialty boutiques. Schwengle believes the one-stop-shopability of Finn + Emma is a key factor to its growth.  —Aleda Johnson
Licensed:
Puma by United Legwear & Apparel Co
.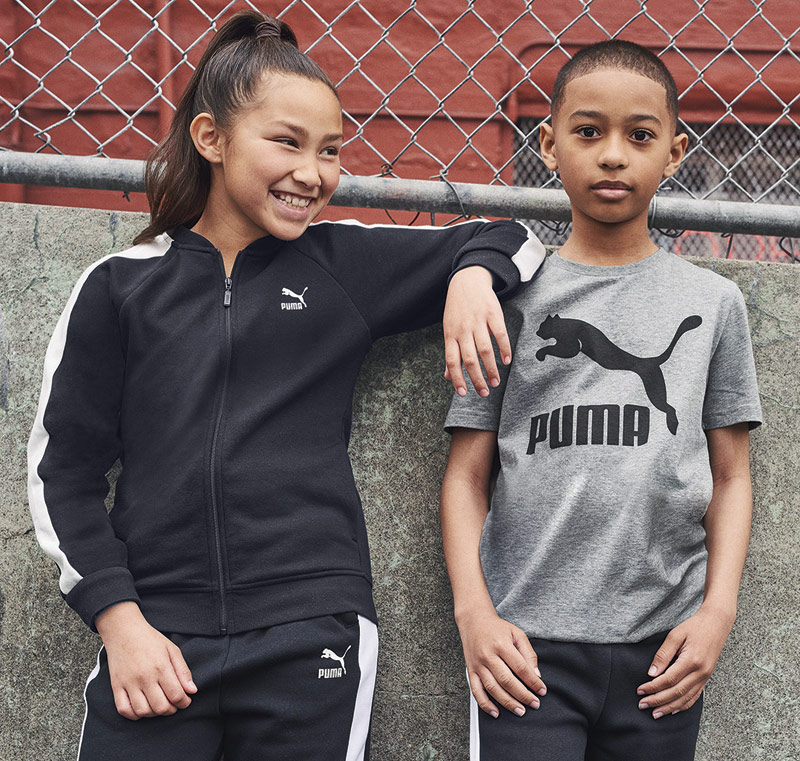 After 13 years of producing socks, loungewear and underwear for adults, United Legwear and Apparel Co. expanded its Puma portfolio to satisfy a "smaller" customer base. In 2015, the partnership released its first sporty children's offerings, spanning sizes infant to tween. According to Isaac Ash, president and CEO of United Legwear and Apparel Co., the Puma kids' collection drew inspiration from classic heritage styling. This year was all about iconic stripes, bigger logos and elevated fabrications across key pieces like the T7 tracksuit, heritage French-terry pullover and classic velour sets that continued to drive big sales growth.
"Our teams worked more closely this year than ever with Puma to capture their big ideas and bring them from tall to small at inception," Ash says, adding that the strategy included tightly aligning with Puma's kids' footwear drops and collaborations. On the boys' apparel side, striped joggers were most popular, including the cargo jogger with large side pockets. For girls', tracksuits stole the show, particularly the velour offerings with elevated construction, texture and styling. Softer, whimsical hues of Millennial pink, heather gray and berry were hot across the tween market, obviously influenced by the Fenty Puma by Rihanna adult collections.
"Drafting off adult styles in every aspect—from color palette to silhouettes to trim—ensures continuity of the brand's essence and appeal," Ash says. In fact, harkening back to vintage styles was a design evolution meant to target Gen Xers and Millennials who want to make "mini-mes" out of their kids. Celebrities popular with these parents—and now their children—were also a huge draw to Puma's kids' lines this year, creating new consumers while retaining the old. "Collaborations with designers, retailers, creative talent and influencers push Puma's boundaries of cool to new places," Ash says, noting famous faces like Rihanna, Kylie Jenner, the Weeknd and, most recently, Selena Gomez for bringing awareness to the brand. "All that momentum trickles down to the children's sector," Ash adds.
As a result, United Legwear's partnership with Puma has generated "exceptional" sales. "Sales performance exceeded expectations for 2017," Ash says. "We're geared up for a stellar 2018 as we tap into new areas of specialty alternative and sports distribution." —A.J.
Showroom:
Teacup Tots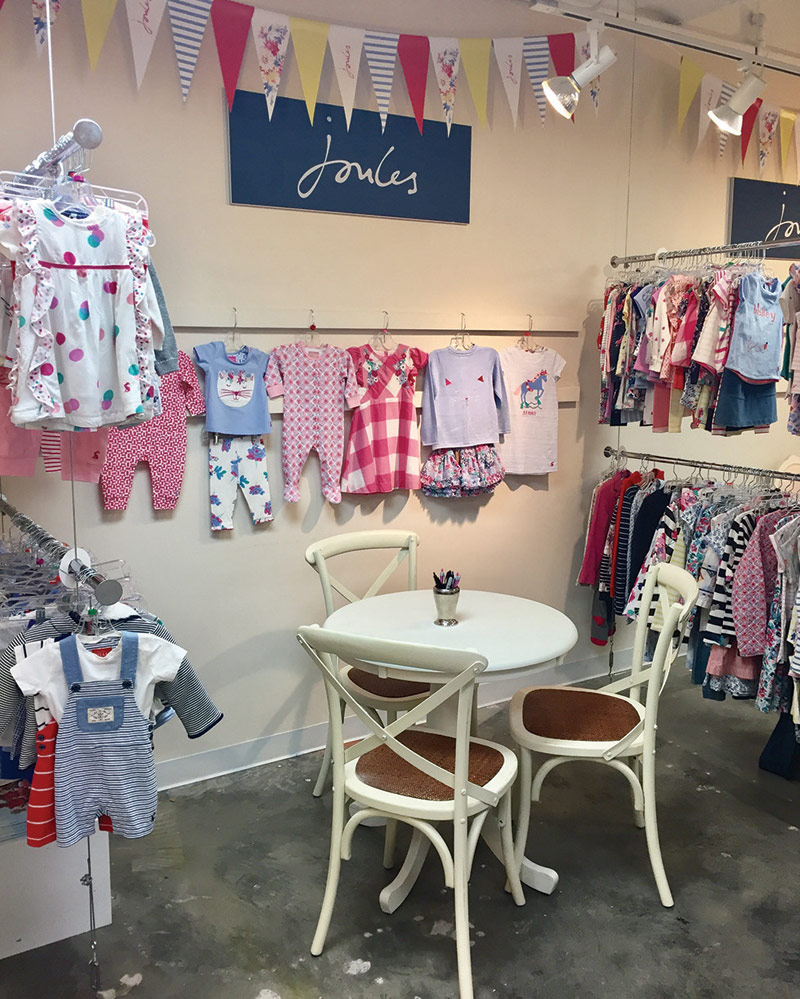 While Teacup Tots is always brewing new ideas for better business, owner Heather Rubino says Southern hospitality is the key ingredient to the showroom's success. "I see the showroom as an extension of my home," Rubino says.
Relocated this year to a new space on the atrium in AmericasMart Atlanta, the 1,200-square-foot space features a warm décor with picturesque chandeliers and hand-painted brick walls. The customer experience is enhanced with a custom playlist of contemporary music coupled with homemade treats like sweet potato bars and biscuits, as well as a fully stocked coffee station. "In the South, you're taught to show people you love them through food," Rubino says, noting that being born and raised in Texas taught her the customer service fundamentals. "The customers' comfort is always our priority," she says.
Prior to her career in childrenswear, Rubino spent 15 years working in marketing for an Atlanta-based Fortune 500 company. She left to pursue a more family-friendly path that has allowed her to combine her business and marketing acumen with a passion for children's apparel. The mother-of-two opened Teacup Tots in 2010 and, along the way, hired three women with more than 30 years of combined industry experience. The Teacup Tots team connects with local retailers through personalized e-mails, calls and social media outreach. "We are like a mini family," she says. "And we want our customers to feel that."
The showroom's new location has been key to providing a more streamlined shopping experience. Housing 19 brands that span children's apparel, accessories and toys, Rubino has divided the space into individual buying stations to help organize and simplify the process. "We also took the opportunity to really narrow in on our best of the best brands," she says, noting, "A retailer can get overwhelmed looking at one huge brand after another, so we work with lines that have the perfect trifecta of specialty designs, great partnerships and good customer service."
The Teacup Tots roster includes 2017 newcomers Luna & Stella, Art & Eden and Un Deux Trois, while big names like Joules, Snapper Rock and Mayoral were once again the showroom's leading sellers. Rubino reports an uptick in sales overall for the year, citing the tween and accessories categories as particularly strong performers. Whatever is trending, she adds that it's Teacup Tots' mission to be a reliable showroom for retailers. "We always have an eye on upcoming trends, what's new and what opportunities could be on the horizon," she says. "But it comes down to balance and having our stores' backs. If we see a brand is not performing well—no matter how much we love it—it's not a fit." —A.J.
New Brand:
Art & Eden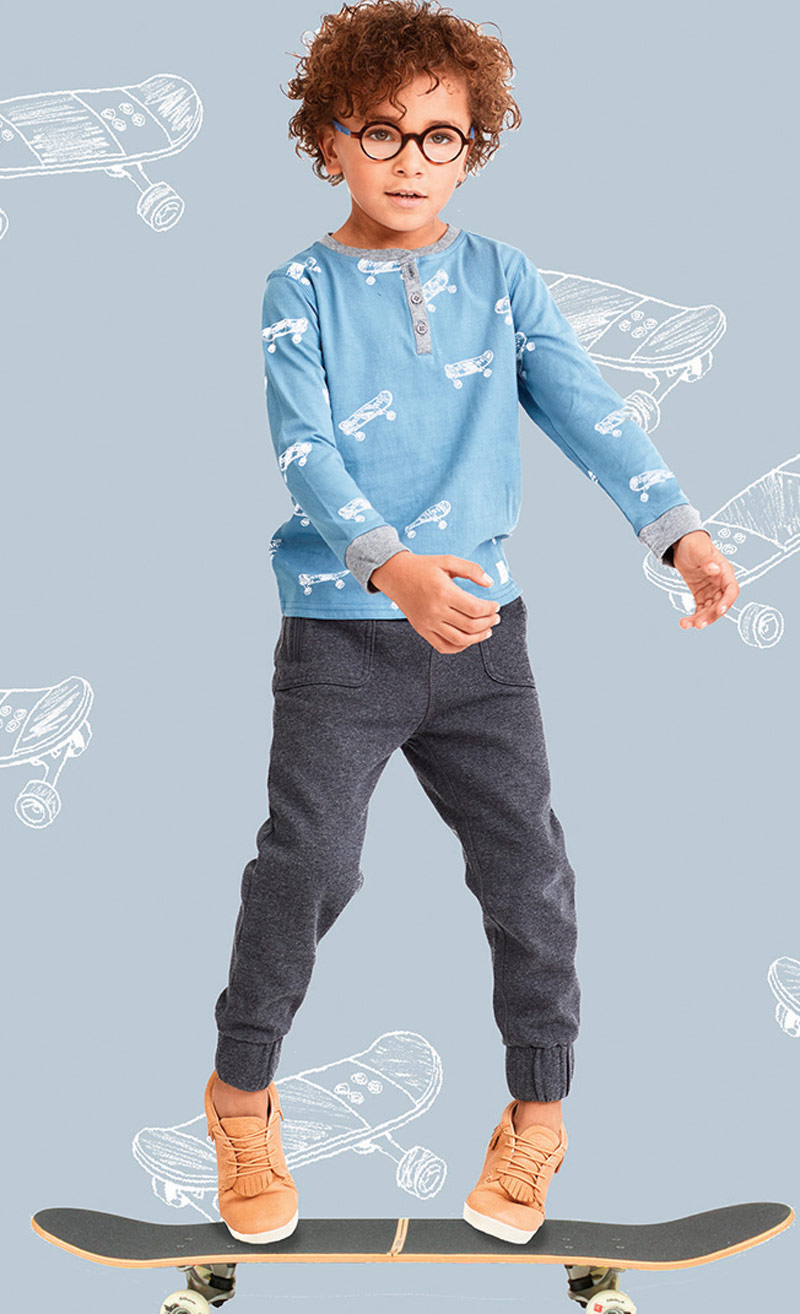 Susan Correa, founder and CEO of Art & Eden, set out on her new venture with an altruistic premise: to escape "the mindless pursuit of product and profit" when she launched the brand last January.  Art & Eden blends unique designs and conscientious manufacturing practices while donating a portion of proceeds to a range of charitable causes around the world.
"Our goal is to make Art & Eden the best for the world while striving to be the best in the world—one step, one product and one community at a time," Correa says. "We believe parents have a right to know how their children's clothes are produced and where their money goes after their purchase."
Correa, who possesses more than 20 years of experience in the fashion business, says Art & Eden uses sustainable fabrics, biodegradable polybags for packaging and sources from factories that are certified for treating employees fairly. In addition, the company seeks to give back to kids in local and global communities. Art & Eden is a fully funded and registered as a public benefit enterprise. In fact, the company has already met its first year's goal for Global Impact, having supported a critical need in Central America by delivering 1 million multivitamins and 7,000 doses of Albendazole (used to treat parasites such as tapeworms) to children in need.
Of course, the ability to do good stems from Art & Eden's success at the cash register. The brand is currently distributed in 300 stores across the U.S., Canada and seven other countries, and its fall orders doubled its spring total. Fueling the growth is Art & Eden's ability to stand apart from the competition with fanciful prints that feature low-impact dyes and sustainable fabrics. Other key design attributes include deep pleats and re-imagined pockets. Art & Eden's fresh, bright perspective is aesthetically inspired by the moods of nature, embracing printed themes such as flowers, birds and animals. "We are having immense retail success with both our boys' and girls' lines," Correa says. "Retailers are loving our quality, and customers are loving our prints and details."
Art & Eden's strategy has been highly calculated from the get-go. Prior to entering the market, Correa discovered that five major players in the U.S. accounted for 64.2 percent of the market, and most of the business was focused on gaining share by driving prices down. "If I wanted to enter the playing field with the giants, I had to take the road less traveled," she says. For Art & Eden that meant offering something unique style-wise as well as being a different type of company. For example, Correa says, the goods had to be affordable, but not at the cost of underpaying laborers and abusing workers' rights. It also means being innovative and current, but not at the pace of a turnaround that necessitates shortcuts that cause damage to the earth and its inhabitants. "We're not a one-directional, single-axis, price-driven choice," she says.
In keeping with Correa's vision to create a global lifestyle brand, Art & Eden has inked a licensing deal for a home and towel collection that will launch in 2018 in the U.S., U.K. and India, for starters. Beyond that, the brand is just getting started. Look for an expanded selection of childreswear styles, strong sales growth and more social outreach efforts for next year, according to Correa. "Art & Eden is part experiment, part life dream, part resistance and part social movement," she says. And while Correa's the first to admit that she doesn't have all the answers when it comes to launching a new company from scratch, Art & Eden's founding premise to make good and do good appears to be more than good enough. —J.L.
Sleepwear:
KicKee Pants
Far from being a one hit wonder, KicKee Pants has garnered multiple Earnie Awards in the category over the past few years, and for good reason. The company, which celebrated its 10th anniversary this year, continues to adapt and evolve its business. This year was no exception: KicKee Pants expanded its children's line through size 10, added a collection for women and, this fall, launched an assortment of men's boxers and T-shirts.
"Because KicKee Pants offers six collections per year, consumers always have something new to look forward to," says Aerin Nicole, CEO, designer and co-owner. While the kids' lines are fashion-forward and pleasing to parents, quality, comfort and safety are the top priorities. "Our fabrics and prints are unique, and one of the biggest differences between KicKee Pants and our competitors is that we make all of our own bamboo-based fabric," Nicole says. "This gives us more control over dyeing, printing, manufacturing and overall quality."
The Spring and Fall anniversary collections proved to be KicKee Pants' most popular offerings in 2017 as voted on by consumers in an online poll via social media. Other hits included the Habitat collection comprised of Dazzling Desert, Tropical Life and Fresh Water designs, and the City of the World collection that kicked off with Paris and Perth (Australia) and will expand to six more cities in 2018. The infant and layette categories, along with toddler blankets, also performed well at retail due to their fanciful patterns and high-quality, cozy fabrics. Additionally, Nicole reports the adult line is off to a strong start, which includes distribution in many children's stores—particularly those with maternity collections—that are looking to provide items such as matching pajamas for moms and daughters and father and son boxer hookups.
The successful new introductions continue to boost the company's bottom line, showing double-digit growth every year. While the goal is to grow at a reasonable rate, Nicole has big plans for the company going forward. "Our overall goal is to expand to a lifestyle brand by adding more home goods such as sheets, as well as more adult collections," she says.
Along the way, Nicole remains committed to giving back. The KicKee Gives Back initiative, dedicated to the support of families and children in need through fundraising, donation and direct action, remains a key component of the company's platform. The initiative includes support of major organizations such as March of Dimes, University of California Davis NICU and World Vision, and also extends to community efforts such as emergency relief, Butterfly Babies and NICU support. "Our mission from the start has been to reach out and give back," she says. "We want to promote a culture of positivity and love by demonstrating these beliefs through our work in local communities and throughout the world."  —J.L.
Genderless:
Nununu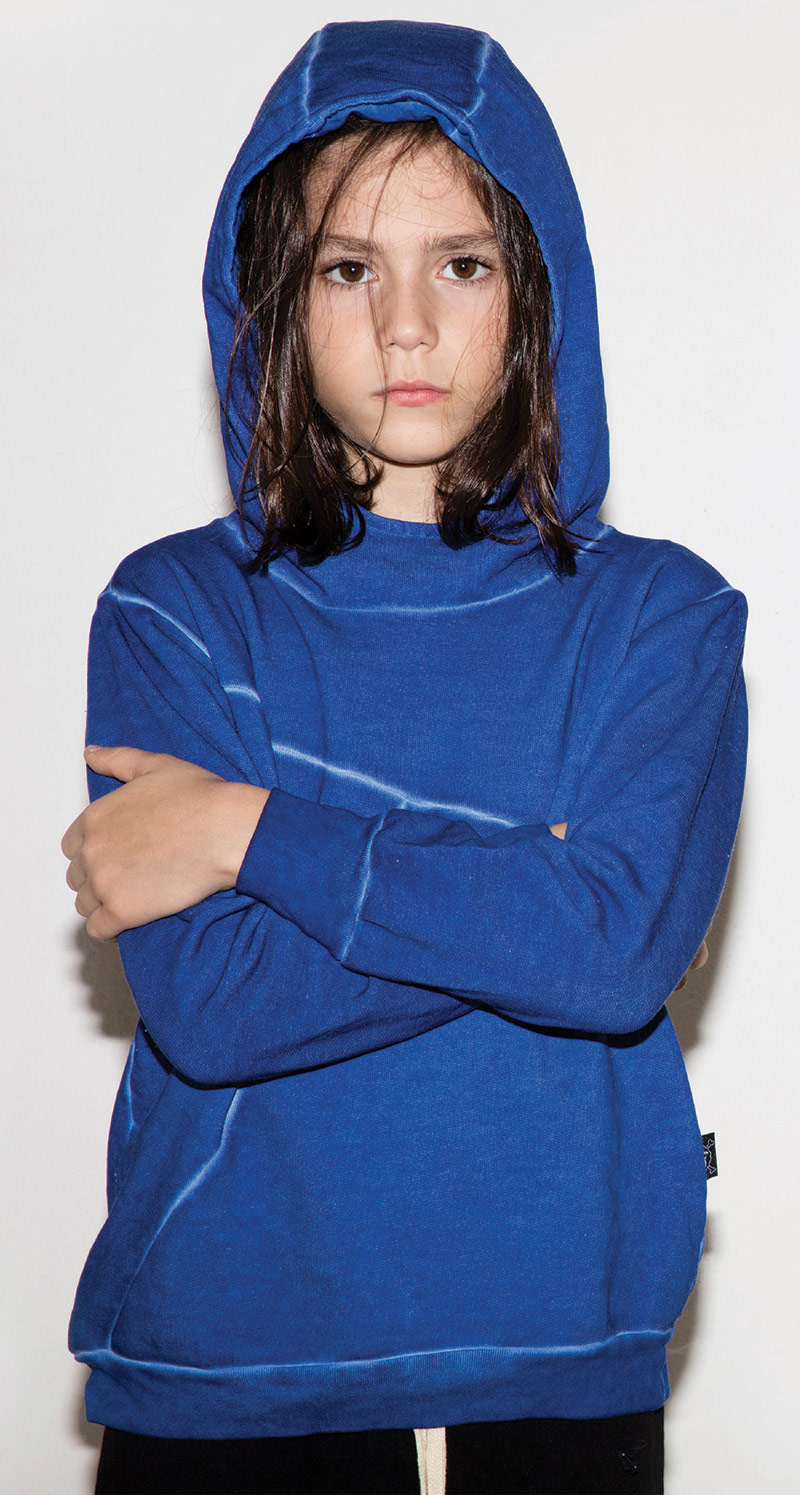 It all started with some high-quality cotton fabric and an appetite for edgy graphics. Tel Aviv-based Nununu launched in 2008 as a contemporary, comfort-driven line for newborns to tweens. Using a dark color palette to offset prints of skulls, stars and ABC lettering, the brand gained popularity for designs that challenge the bright-and-cheery stereotype of childrenswear. Today, Nununu reaches more than 400 retail locations worldwide with the popularity of its genderless offerings increasing each year. According to Shelly Ziv, chief business and brand officer, this year's collections continue to reflect the brand's all-inclusive DNA. "It's about equality and believing a boy and a girl can wear the same thing," she says. "We do carry some dresses and skirts, but even if a boy wants to wear those, we cheer him on!"
Each year, Nununu comes out with an accent color that is used throughout its collections. Inspired by industrial work clothes, this year's focal hue "dirty blue" was the foundation for a broader theme of "vision"—think graphics of pixelated eyes to lettered vision exams. Additionally, Nununu updated styles with new stitching, varying hemlines and added pockets to entice customers. Bestsellers for boys and girls alike have been loose-fitting pants, as well as a hoodie that includes a ninja-inspired face covering built into the hood. Nununu's ongoing collaboration with French brand Collgien also produced a see-through silicon sole for a slipper-sock design that has continued to sell well.
Coincidentally, while vision was this year's design muse, Nununu's clothing is most known for its olfactory experience. The signature scent came about during the manufacturing process—a careful mixture of scents perfected before the first apparel hit shelves. Now the light scent is used as a marketing tactic, creating a subliminal connection with buyers and customers. Ziv says the fragrance typically lasts for two to three washes, adding how customers often ask if they can purchase the scent separately.
Another key component of Nununu's success, Ziv says, is its commitment to develop and maintain strong personal relationships with its retail partners—even with those who might be struggling. "It's important to keep the dialogue open in order to succeed," Ziv says. "We always have an ear to our retailers, so we can learn more and invent new ways to please the customer." –A.J.
Gear:
WubbaNub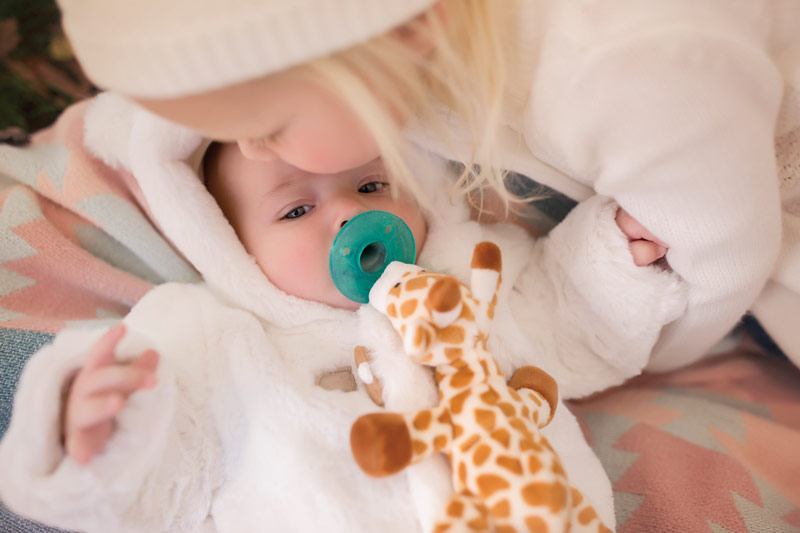 For many momtrepreneurs, necessity is the path to invention. Just ask Carla Schneider, a first-time mom who got her big break by sewing a silicon pacifier to a small plush toy to calm her then-infant son. Eighteen years later, Schneider's easy-to-hold soother, the WubbaNub, can be found nationwide at boutique and mass retailers to neonatal intensive care units. Just this year, in fact, the company's business with Target grew 80 percent, including an exclusive launch of rattle toys, soothing blankets and play mats that will become more widely available next year. "And that's just one customer," Schneider says, noting that business overall has been growing more than 50 percent year after year. "Luckily, our manufacturing infrastructure has been able to handle the increasing demand," she says.
Helping spread the good WubbaNub word are (unpaid) celebrity endorsements from the likes of Reese Witherspoon, Jennifer Garner and Chrissy Teigen. "When we start selling out of a certain style, there's usually a celebrity photographed with it," Schneider says. "I've been very thankful for all the free press we receive." Schneider cites DJ Khaled's 1-year-old son Asahd as this year's biggest star influencer. "I think he had a WubbaNub for every outfit!" she says.
Asahd is not the only WubbaNub collector out there, as Schneider says it's not uncommon for the company to receive fan photos with 12 of its soothers pictured. "This year, we even saw a huge trend with WubbaNub-themed birthday parties," she says, noting the soothers' collectability has been a significant factor in the company's overall growth. The collection currently includes 10 signature characters as well as four limited-edition releases (Panda, Bunny, Monster and Birthday Bichon) this year. While three of those designs were inspired by customer feedback, Schneider says the Birthday Bichon is extra special. "It's modeled after my son's dog as a tribute to my son leaving for college," she says. "It's one of those full circle moments for the business."
Moving forward, Schneider plans to expand WubbaNub's product offerings as well as its video marketing efforts. With regards to the latter, the company has teamed with award-winning creative director and Nickelodeon producer Scott Webb in the launch of an animated series of digital shorts in October. Based on five signature characters (Puppy, Frog, Monkey, Duck and Lamb), the videos debuted on its YouTube channel, website and social media platforms, as well as on several mommy blogs. Schneider reports the videos have been a hit, with many customers emailing requests to animate their favorite character next. "The goal of each video is to give the viewer a quick introduction to the WubbaNub family through the characters' quirky and fun personalities," Schneider says. "The shorts are our next phase of growth for the brand as moms, dads and retailers kept asking for more. These were appetizer portions and there's more to come." —E. B.
Denim:
Levi's
With American roots stretching back to 1853, Levi's Strauss & Co. has a storied history that begins with creating and patenting the world's first blue jeans. While the patent has long since expired, the 10-time Earnie award winner continues to satisfy the denim-driven style sensibilities of children through adults. Haddad Brands, the children's licensee for Levi's, helps fulfill the company's family approach with several coordinating and even matching designs that cater to today's mini-me demand. In fact, when Haddad Brands launched Levi's first kids' line in 2004, the company went through great lengths to ensure the down-sized styles stayed true to the label's pedigree from buttons to rivets. "It's our consistency and authenticity that continues to prevail," a Haddad spokesman says. "It's resonating greatly with Millennials as they recognize Levi's as the go-to denim brand for the whole family."
The denim giant's unwavering attention to detail, comfort and durability reflect the needs of the modern child beyond classic blue jeans, offering popular trends for babies to tweens. This year's collections showcased everything from jackets and overalls to corduroys, joggers and leggings. In addition, 2017 marks the 50th anniversary of Levi's signature Trucker jacket, promoted through the company's global "Live in Levi's" campaign that features testimonials from loyal customers, including celebrities to everyday Americans.
In addition to the Trucker jacket and other classic silhouettes being strong sellers this year, the performance jeans with stretch features were the best-selling items for kids. "There's been an uptick in denim overall recently," says a Levi's spokesperson, noting its attention to fabrics and finishes sets it apart when it comes to kids' non-negotiable stance on comfort. "We had a great year and expect Levi's business to grow substantially over the next few years," he adds. —E.B.
Layette:
Angel Dear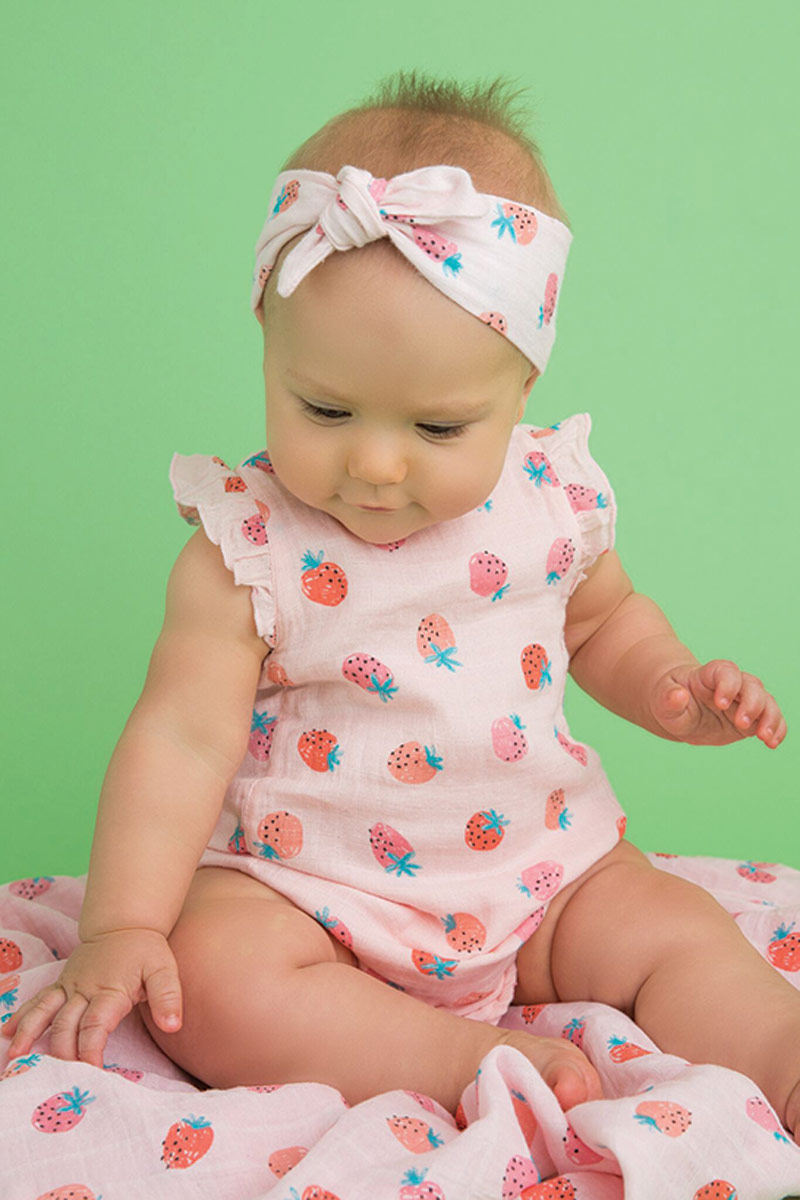 Artistic sensibility fused with a competitive price point is what helped Angel Dear toddle to success in 2017. "Play, love and laughter are at the heart of Angel Dear's product," says Kim Perrin, director of sales and marketing. "It shows in every aspect of the company: print direction, design, social media, customer service and sales."
This year, Angel Dear amplified its efforts with new branding that encompassed packaging, catalogs, a website redesign and a more robust social media presence. A new logo, along with the "It takes a village" artwork and tagline, were also part of the robust initiative. On the product front, Angel Dear's playful prints featuring charming characters and quirky motifs grabbed the attention of consumers. "We thoughtfully interpret how trends work specifically for the Angel Dear audience," Perrin says, noting that the team will often look at sales from the previous season and reinvent its bestsellers. "The customer's emotional connection to our product is something we work hard to sustain and keep fresh each season," she adds.   
Woodland and Farmyard were Angel Dear's central themes this year, with a rooster print and rooster nap blankie included to prepare for Chinese New Year (Year of the Rooster). In addition, eco-themed artwork and whimsical creatures such as mermaids, jellyfish, dragons and unicorns were popular selling points throughout the collections. Perrin also reported an expansion of the muslin apparel line for spring as a popular selling point, offering lightweight, breathable fabric in an assortment of playful prints. Bamboo layette, knit collections and Angel Dear blankies were other strong categories, with attention to detail throughout the entire line continuing to be an important differentiator.
"We focus a lot of attention on 'Retail Detail'—DTM [dyed to match] buttons, picot trims, ruffle backs and hidden zippers add an extra special touch," Perrin says. In fact, all the brand's illustrations are hand-drawn by illustrators in Brooklyn, upstate New York, Los Angeles, the San Francisco Bay area and the United Kingdom, making for a true design collective.
After such a progressive year, Perrin proudly reports a steady increase in the boutique channel—a backbone of Angel Dear's business—as well as increasing its sales numbers across high-end department stores, online and international markets. The company expects significant growth in 2018 as it ramps up international expansion plans. To that end, Angel Dear will add several international trade shows to its calendar in an effort to reach a global audience. —J.L.
Toys:
Melissa & Doug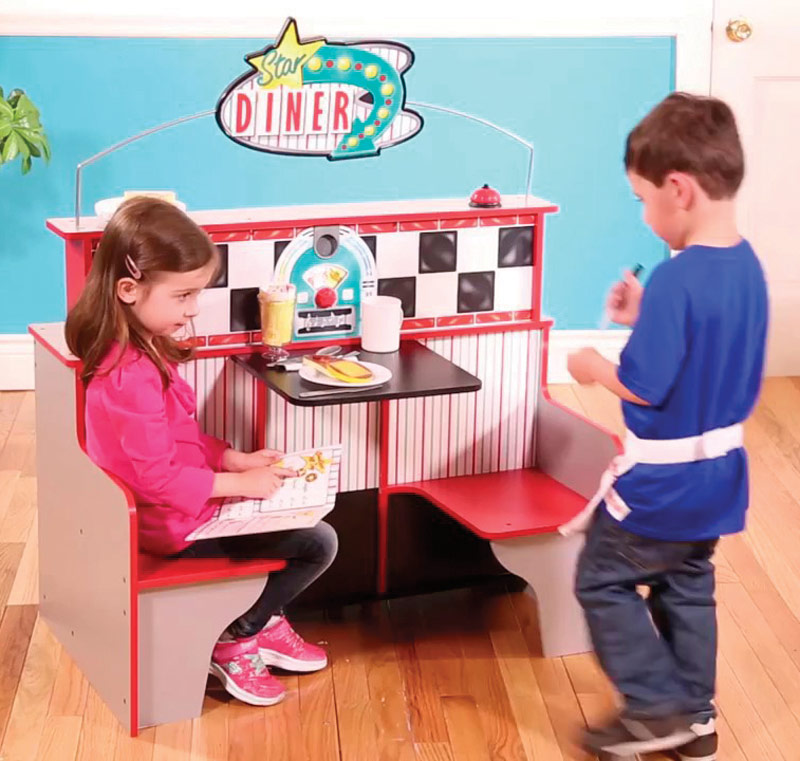 Melissa & Doug, an American manufacturer and purveyor of award-winning children's toys, has offered innovative products for infants to young children for nearly 30 years. Sparking imaginations with educational games, wooden puzzles and stuffed animals, the company consistently strives to offer new ways for kids to play, learn and grow. From pretend play to crafts, the company's built-to-last toys and activities are designed to nurture creativity with more of an "old-school" approach.
"Melissa & Doug toys are well-made and give the kids a break from the internet and television," says Kay Emigh, owner of Growing Tree Toys in State College, PA. "The play value is high in everything they make—so much to do and imagine." While Emigh stocks nearly 80 brands, she cites Melissa & Doug as a continual bestseller with her customers. This year, the food play sets from waffles and fruit to tea and coffee have performed well, with large play sets like grocery stands, ice cream counters and food trucks available to amplify the fun. Emigh says the food truck she brought in this year has been a particularly big hit.    
For Rosemary Schneider, co-owner of The Pied Piper in Baltimore, MD, cleaning-inspired toys like mops, brooms and vacuums remain popular, while medieval princess castles also received a lot of attention from her customers this year. In the plush category, Schneider says the giant panda and giraffe continue to perform well.
Retailers particularly commend Melissa & Doug for its support, including quick shipping, offer dating and trial periods. "They encourage us to find new products and stand behind them," Schneider says, adding that if a new product isn't selling well, Melissa & Doug's sales team will allow the retailer to exchange the merchandise. Schneider adds that the company has always been admired for its good heart. "We do a lot with local charities, and Melissa & Doug has always been generous in offering free items for me to use as raffle prizes," she says.   
Melissa & Doug toys sell themselves, says Schneider. "The toys are eye-catching, making for a great impulse buy," Schneider adds. "People don't always walk in the door with the intention of buying toys that day, but then they see what Melissa & Doug has to offer and it's a sale." —A.J.