Harkening back to her childhood when she would sketch designs using materials from her mom's needlepoint company, Arledge started ML Fashions.
Moving to the Big Apple to fulfill her dreams of becoming a fashion designer, Julia Arledge was quickly turned off by the sky-high cost of living. She packed her bags and got out of town faster than a New York minute. Not one to give up on a dream, however, the Atlanta-native moved home and refocused her efforts on fulfilling her dream. Harkening back to her childhood when she would sketch designs using materials from her mom's needlepoint company, Arledge started ML Fashions, a vintage-inspired girls' clothing line named after her Chinese name Meng Lin (meaning dream).
The company hit the market running. Debuting at AmericasMart Atlanta three years ago, ML Fashions quickly attracted buyers. "I had two designs featured in a fashion show that had me staying at the mart until 10 p.m. writing orders," Arledge says. 
Now in more than 600 stores across the country, Arledge's dream of becoming a fashion designer has come true. But she's not stopping there. ML Fashions recently expanded with a special occasion line, ML Couture. Arledge decided to introduce the collection last year after designing a lacy, wedding-ready dress that retailers adored. "It's been performing quite well, especially in stores with bridal business," she says. "It's always been difficult to find pretty princess dresses without spending over $200—so finally there's an answer." The couture dresses range from $80 to $120, and are available in sizes 6 months to 14 years. "I've had customers say they've already sold out and need more," Arledge adds. "Turns out, you don't need to live in New York to make dreams of being a fashion designer come true!" —Aleda Johnson    
What sets ML's designs apart from the competition? I owe much of my brand's success to growing up around my mother's business. I would buy suitcases of fabrics and sit in my room playing with all the elements on my little sewing machine. Today, I still enjoy making regular trips to China's textile markets, sourcing quality materials for my business. 
What trends have you been focusing on of late? Bomber jackets and leopard print will be huge across the market for both Fall '19 and Spring '20. Denim is another material I've added to my fall collection for more contrast in my lighter, flowier styles popular in the south. For cooler climates, I incorporated lots of layering, including tunics, leggings and vests. Spring will also see cooler versions of the same with lacy denim shorts, leopard print tops and jackets with patches.
How's business? We're doing quite well. We have had great opportunities this year and have been able to grow into some larger accounts, such as Chasing Fireflies and the Marshall Group. We're very hopeful that this growth will continue as we expand into additional markets.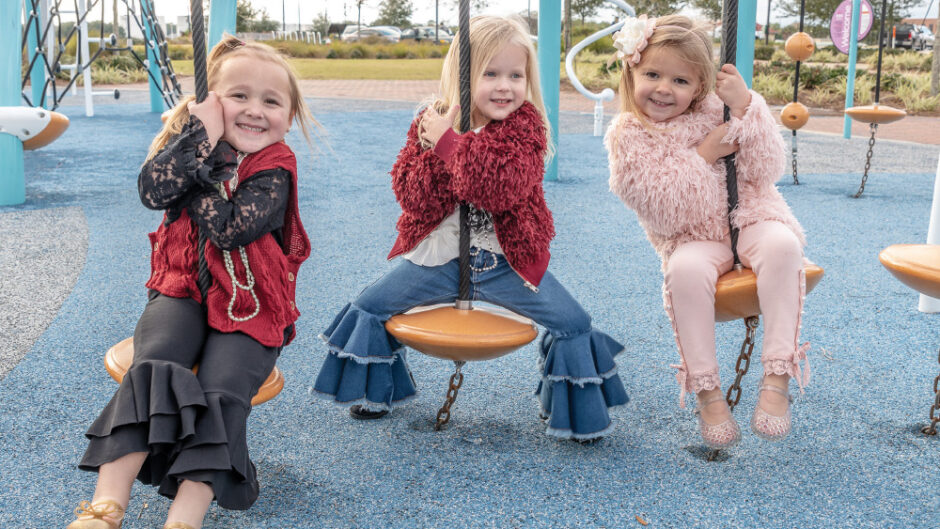 Where do you envision ML Fashions in  five years? We're working on expanding our business to more international locations, including a bigger presence in Canada. My dream is to become a household name in children's clothing, where we present at the fashion show and hear people say, 'That's ML,' before the emcee makes the announcement. I mean, look how far we've come in just five years—it's crazy to think about all the potential!
Is there a designer you look up to for inspiration? My favorite is Coco Chanel—not only for her designs, but her background. Growing up in an orphanage, she had all the odds stacked against her but managed to survive and become a fashion giant. Her designs are elegant and classic. The simplicity paired with the attention to detail is impeccable.
What do you love most about being a designer? I love taking something I dream up and watch it become something tangible. I often get tagged on social media with gorgeous pictures of kids wearing our outfits.
It's always flattering to hear when a little girl will refuse to change out of an outfit, or to hear her parents had to buy two of the same outfit, just so they could wash the dirty one. Those stories bring me so much joy and motivate me to continue designing fashion-forward looks little ones will love, season after season.